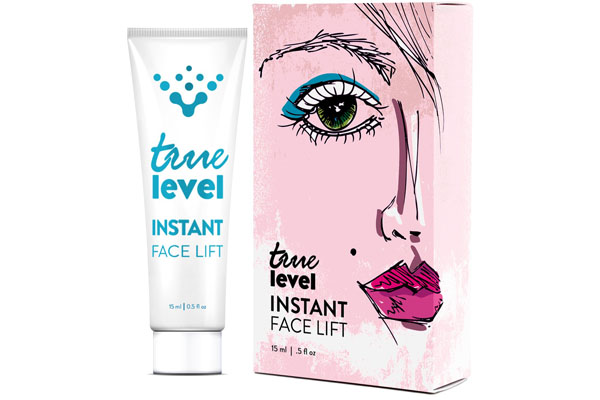 From CB: I finally ordered the instant face lift cream and am excited for that! I figured I would give it a try finally. It's coming later today so I'll let you know how it works. The reviews are really promising. As I mentioned Tuesday, I'm excited for Christmas and potential gifts for people. Here are some more things Hecate and I are looking at.
A soda and beer can cozy that doubles as a glass to keep drinks hot or cold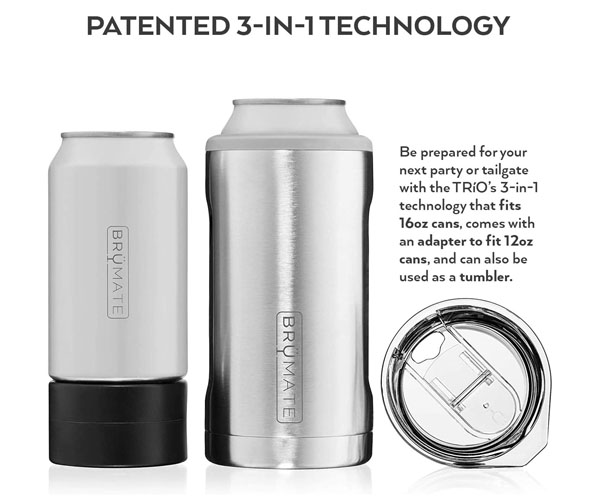 From CB: The Brumate Hopsulator fits both 12 and 16 ounce cans and doubles as its own 16 ounce tumbler so you can use it alone to keep drinks hot or cold. Plus it comes with a little puck you can freeze to keep your drink cold longer and a splashproof lid. This has 9 different colors and finishes to choose from and has over 6,000 ratings and 4.5 stars on ReviewMeta. People rave about how well it works and say they've purchased them in several colors. This would make a great gift as it's something people don't think to buy for themselves. Reviewers write "I was on the beach in 90+ degrees and my beer bottle was still cold 2 hours later." "My coffee stayed at the perfect drinking temperature for hours." "I am so addicted to the hopsulator and I talk it up to anybody and everybody when I'm using it. I recently bought a handful of them to give away as Christmas gifts."
Blue blocker glasses make a difference for me



From CB: If you haven't tried blue blocker glasses yet, you'd be surprised how much of a difference they make. It's totally possible some of that is psychological, but I still like wearing mine and have them on now. Towards the end of the day when I'm trying to watch television I've noticed that my eyes are less tired and strained wearing these. We've talked about them before and I got them in the pretty ombre style above. When I wear them I get compliments (well one person complimented me on them, I hardly see anyone) and I think they make me feel calmer with less eye strain. These have over 6,500 ratings, 4.5 stars and an A on Fakespot. They come in 12 different styles and prints. People say they really work to reduce eye strain, eye burning and headaches. "I can actually feel the difference since I started using these." "I can honestly say that I've noticed a difference after work each day that my eyes don't feel as tired and strained as they usually have." and "[I] tried these and have had ZERO migraines, and I am finally starting to sleep more."
A holographic fanny pack would make a great gift for yourself or someone else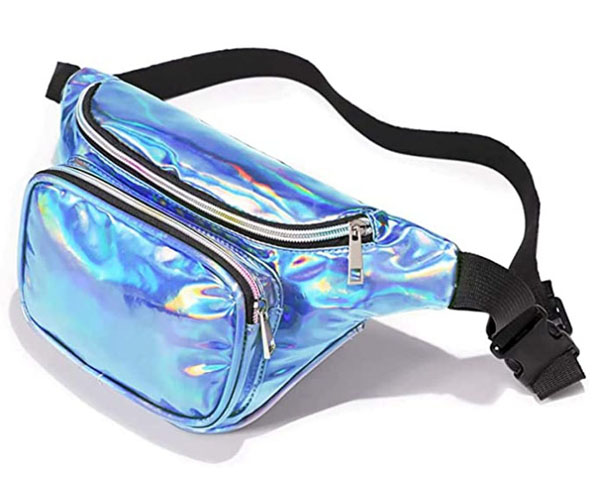 From CB: I have an 80s/90s style sensibility. I already have a fanny pack for my walks around the neighborhood, but I don't have an awesome holographic one like this. This holographic fanny pack by Cambond comes in four shiny colors, all under $10. It has over 380 reviews, 4.6 stars and a perfect score on ReviewMeta. Plus it has three separate compartments, including a hidden one in the back, to fit all your stuff. This would make a great gift for a child or a friend. There are so many cute photos of women wearing it. They write that it fits all the essentials and that the strap is long enough for everyone. It's comfortable enough to wear while running too. "Perfect for my active lifestyle, very light weight, lots of space in the pockets, I love how durable the waist belt is and how easy it is to adjust." "Very large which works well when going on field school trips. Great gifts for teenage girls." "I love my fanny pack, I initially bought it to go to a 90's party but I've been wearing it like almost every day since." (Thanks to 22Words for this product.)
A healing gel that would make a great stocking stuffer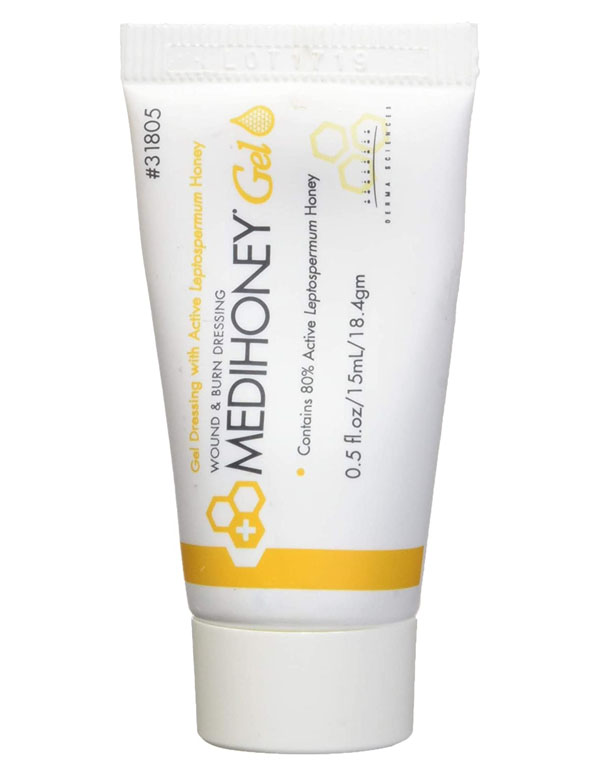 From Hecate: For all of us who have found our baker within during quarantine, this Medihoney gel might be a necessary kitchen staple. I have burn lines running up and down my arms from various oven grate interactions over the years. You'd think I'd figure it out but no, I just burn myself over and over (I comfort myself in knowing James McAvoy did the same thing when he worked for a baker). This has over 5,400 reviews and 4.3 stars on ReviewMeta. This little tube is only $10 and people who bought it said it's good enough to use professionally, "We use this for wounds in the hospitals. I have witnessed chronic, foul wounds heal quickly and beautifully with medi honey!" That customer also said they used it on acne wounds, which would be popular in my current, teenager infested home. Another reviewer said it helped her daughter's second degree burns and kept them from getting infected, which is amazing. We get sunburns all the time, so a few of these for the summer are a good idea as well. And it's versatile because it's safe to use on pets as well, "It helped heal my dogs lick granuloma this is the only thing that worked." TThe gel does have an expiration date so make sure to close the tube completely and keep an eye on that date.
An affordable wireless mouse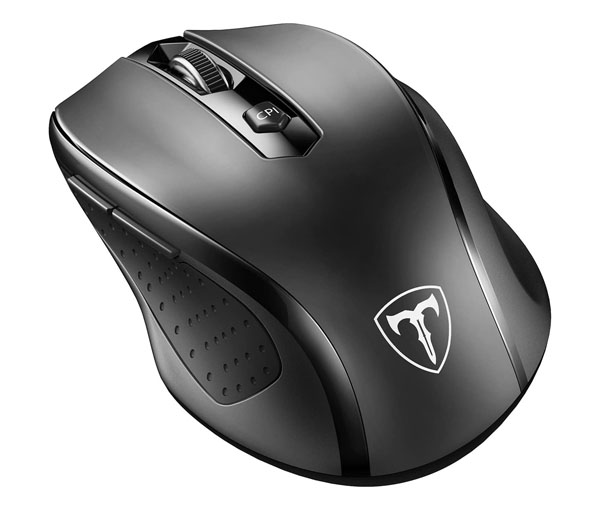 From Hecate: For some reason, I always get angry when I have to spend money on a mouse. I know how important they are, but that's the one tech thing I resent shelling cash out for. So I was quite excited to find this one for $10-$12! That's cheaper than Target. It comes in 10 colors and has soft sides, which is more comfortable for the hand. Almost 90K reviews give it 4.6 stars and a C on Fakespot, which is good for tech gadgets. One reviewer said you can finally stop looking for your perfect mouse, "I am so happy to say that after going through 6 mouses in 3 months I am finally completely satisfied with this one!" another said you won't find a better fit, "I'm a man with medium sized hands and it is difficult to find a mouse that isn't too large or too small. Fortunately for me this mouse fits perfectly in my hand, allowing me to easily rest my ring and pinky fingers on it." At this price, I can get one for each kid this Christmas and look super generous because they didn't even ask me for it (just don't tell them they are only $10, okay?)
A fun cozy fleece jacket in a variety of colors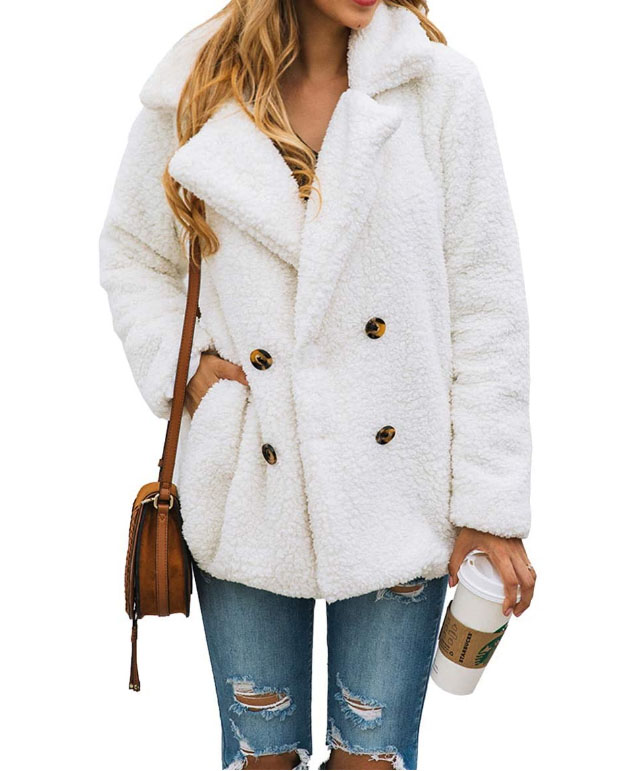 From Hecate: I love a soft jacket or sweater that I can wear inside as well as out. I've seen these fleece, teddy bear jackets online and they look so cute with jeans and boots or a fun skirt and scarf. This one is under $40 and comes in so many colors and styles, both zippered or buttoned. I was looking at the neutrals but I think I like the bold colors, like the cherry red one. Plus, I could wear this in my office when the morning chill hasn't burned off yet. Big bonus, it's washable, "I washed and put in dryer and it didn't shed like anticipated." Another one of the almost 8,000 reviewers said it's so comfortable, "It's so soft and moves around freely. This jacket feels like what I imagine cuddling unicorns is like." Who doesn't want to cuddle a unicorn? There are over 7,800 ratings, 4.2 stars and an A on Fakespot so you can feel confident getting this little gift for yourself as well.
Furry house slippers to feel fancy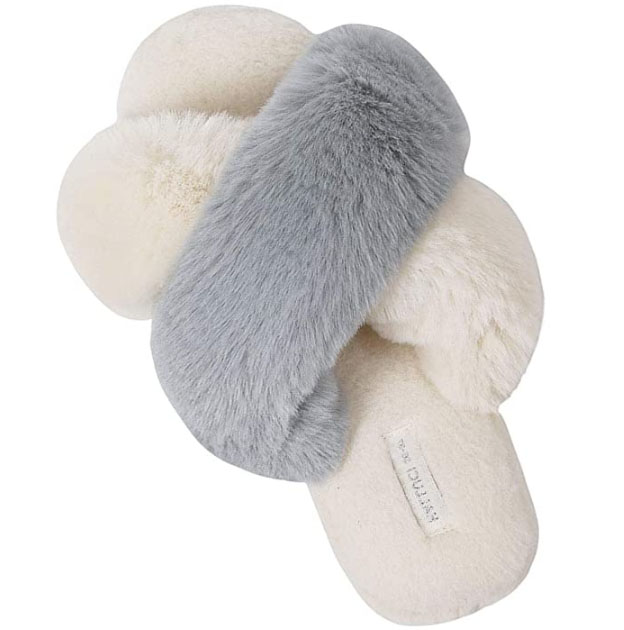 From Hecate: Oprah had these fabulous slippers on her list and they look so luscious. Unfortunately, they are $48 and that exceeds both my gift budget and my slipper budget. But, I found these cute look-alikes above for $24. They come in nine colors and four sizes so you can get exactly what you're looking for. These received over 14,000 reviews with about 4.2 stars and an A on Fakespot. Reviews said they hold up pretty well, "They are warm, pretty, stay nice, and comfy." My favorite review said, "These slippers feel like a hug on my feet." Everyone should have new slippers for the holidays, right?
As an Amazon affiliate I earn from qualifying purchases. Thanks for reading and commenting on our Amazon post! If you make any purchases through these links we get a percentage and appreciate it.