Holy crap, Alton Brown is a mess. He needs to take long step back and gather himself together. I admit that I found the explanation of his political anxiety through food debauchery kind of funny. On that post, at least one of you commented that you'd thought Alton leaned conservative. I only know Alton through a few shows I've seen on Food Network, I haven't even read his cookbooks, so don't know much about him, but you were right. After his food meltdown, Alton confirmed in a now deleted tweet:
I have voted Republican most of my life. I consider myself a conservative. I want to believe there are still "very fine" people on both sides of the aisle but…if #GOP leaders don't get their collective noses out of that man's ass, we're gonna have words.
Newsweek posted the tweet, calling him a Republican in the article and Alton asked them for an apology, saying that voting Republican and being one were different. The point of asking for the apology was he wanted everyone to know that he strongly supported President-Elect Biden and Vice President-Elect Harris as well and Reverend Raphael Warnock and Jon Ossoff in their Georgia Senate bids. (Brown lives in Marietta, Georgia.)
All of that, though, looked like child's play when Alton grossly overstepped the line of misguided dark humor in his next tweets. During the contentious back and forth that followed the election, Alton posted a trio of satirical tweets, casually hypothesizing what it would be like if the US entered into a Holocaust scenario: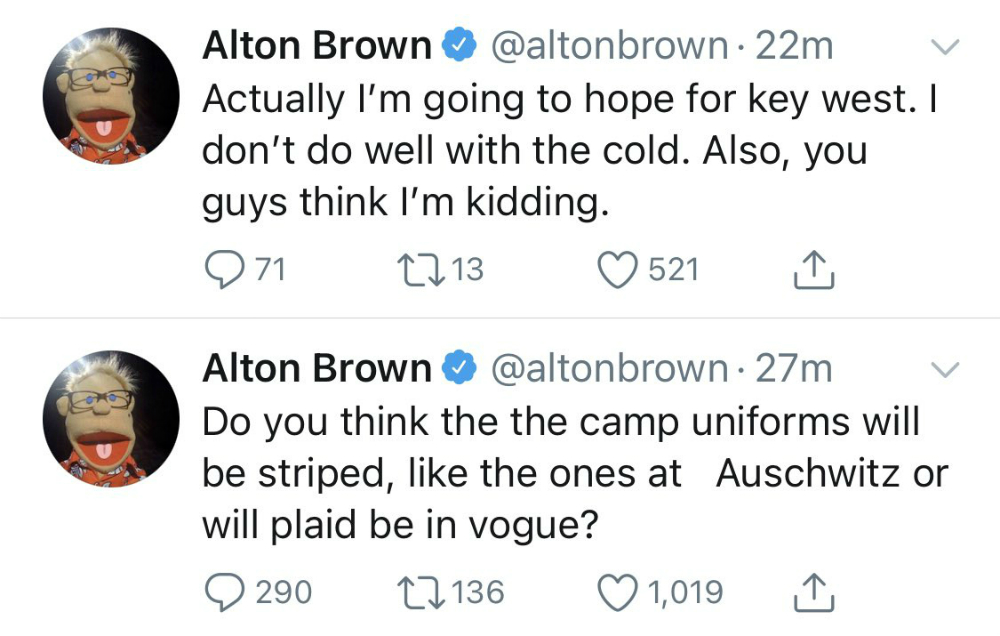 People were justifiably outraged and let Alton and Food Network know. He took down the tweets and upon some reflection, issued the following apology:
I apologize for the flippant reference I made to the Holocaust in my tweet last night. It was not a reference I made for humorous effect but rather to reflect how deeply frightened I am for our country. It was a very poor use of judgement and in poor taste.

— Alton Brown (@altonbrown) November 11, 2020
I'm not here to let Alton off the hook. What he said was wrong and incentive and I can only imagine how many were triggered by his "flippancy." And although I understand anyone's despair or anxiety when it comes to the election or the GOP's behavior in its wake, there is no place for this kind of comment on Twitter, and certainly not three in a row.
It's not a bad apology, Alton explained and apologized without saying it was our fault for being offended. As I said, I wasn't hugely invested in Alton in the first place but any ground we'd gained has certainly been lost. Hopefully he will dig a little deeper on these issues. Hopefully he will get off Twitter and hit the pavement for Rev. Warnock and Jon Ossoff, doing some real work and not just talking about it. Time will tell if these were truly poor judgement or symptomatic of larger issues he has.
*Thank you to Vulture via Pajiba for the story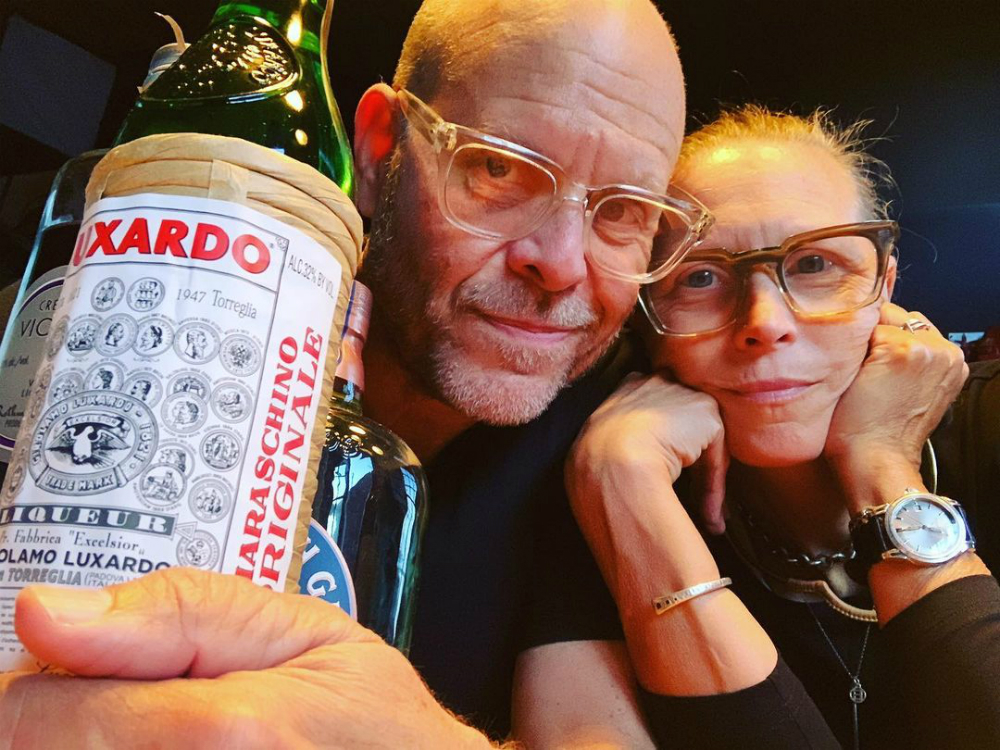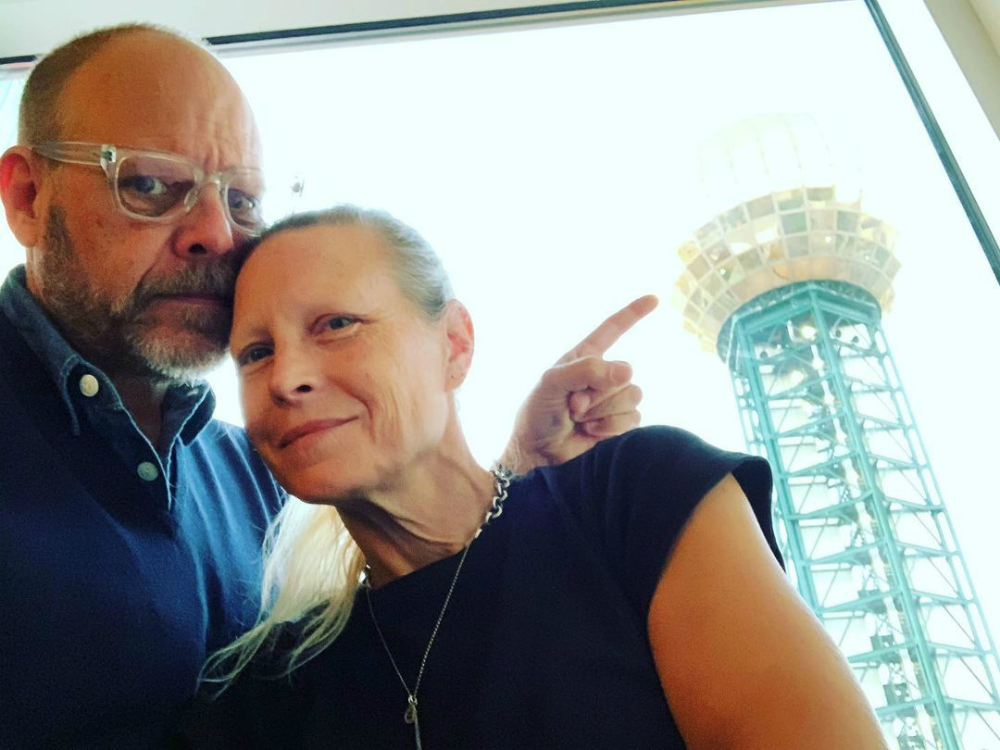 Photo credit: Twitter and Instagram