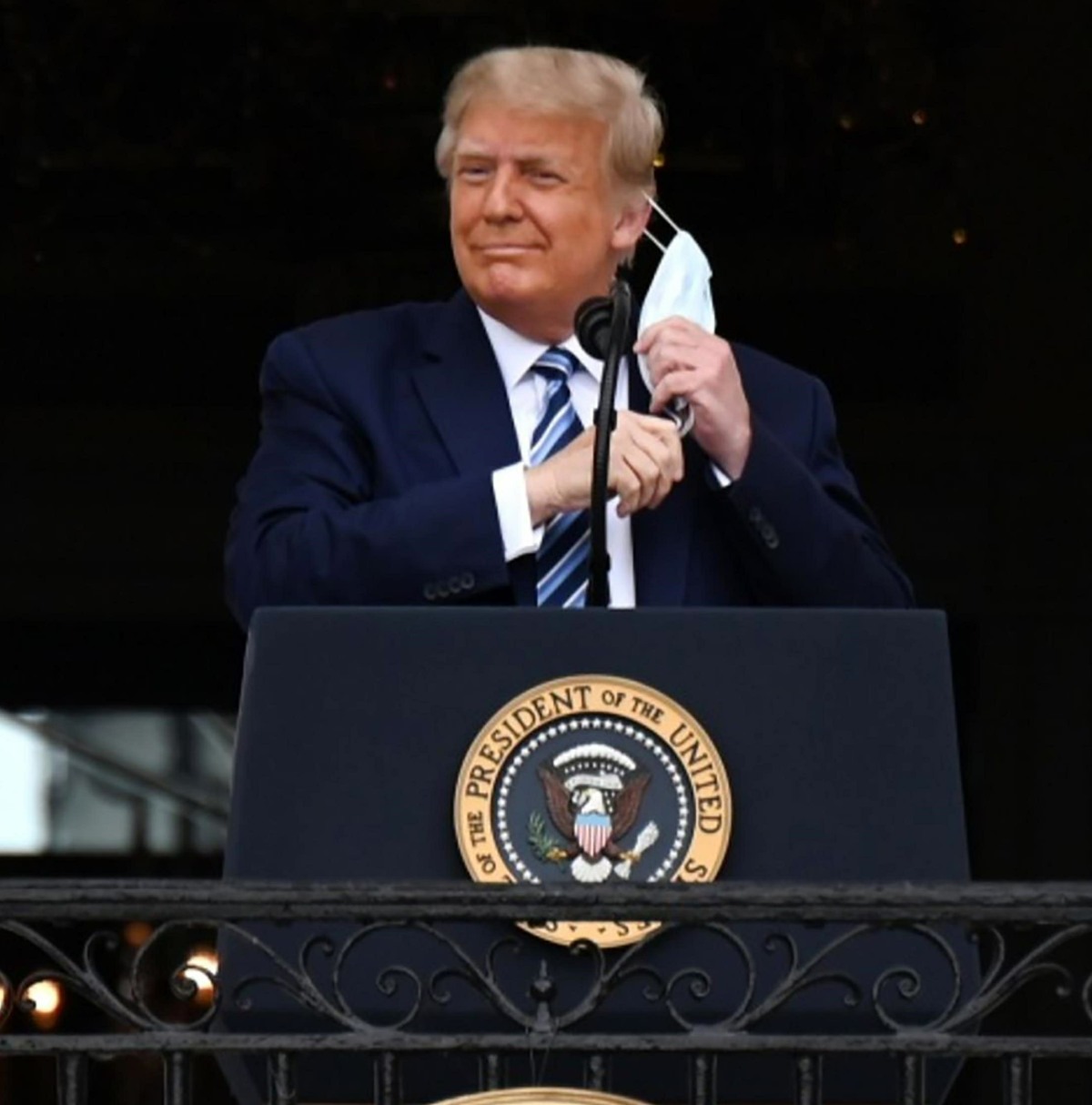 Donald Trump is a loser and an idiot. He's solely focused on convincing the millions of dumbasses who voted for him that he "won" the election. He did not. He is not focused whatsoever on the massively surging pandemic. Trump's words and actions have directly led to tens of thousands of deaths, I truly believe – if he would just stop with these f–king games (even at this late stage of the pandemic) and tell all of his fascist loser fans to wear a damn mask and social-distance, we would be in a much better place. But instead, Trump has basically disassociated himself from all things pandemic-related, except for trying to take credit for Pfizer's vaccine, of course. Trump hasn't even attended any coronavirus briefings in months:
Since Election Day and for weeks prior, Trump has all but ceased to actively manage the deadly pandemic, which so far has killed at least 244,000 Americans, infected at least 10.9 million and choked the country's economy. The president has not attended a coronavirus task force meeting in "at least five months," said one senior administration official with knowledge of the meetings who spoke on the condition of anonymity to share candid details.

Now, as he fights for his political life, falsely claiming the election was somehow rigged against him, Trump has abdicated one of the central duties of the job he claims to want: leading the country through a devastating pandemic as it heads into a grim winter. "I don't know that I think that's where his focus is," said one senior administration official. "But I know that's where our focus needs to get back to."

This account of Trump's indifference and inaction on the newly surging coronavirus pandemic is based on interviews with more than a dozen administration officials, Trump allies, health advisers and others familiar with the response, many of whom spoke on the condition of anonymity to discuss internal deliberations. Trump has increasingly eschewed the advice of even his own public health and medical experts. Deborah Birx, the White House coronavirus response coordinator, has proposed several times reducing in-person dining in restaurants and bars, but Trump has dismissed her suggestions, a senior administration official said. He has also ignored the calls by Anthony S. Fauci, director of the National Institute of Allergy and Infectious Diseases, for more aggressive messaging on the importance of mask-wearing, officials said.

The president is no longer regularly briefed on the pandemic by his team of doctors, and he rarely reads the daily virus reports prepared by Birx, a senior administration official said. The reports have grown increasingly grim in recent weeks, aides said, but are largely ignored in the West Wing. Several of the administration's top medical experts — including Birx, Fauci and Surgeon General Jerome M. Adams — have only infrequently visited the White House in recent weeks, administration officials said.
I was in my local grocery store yesterday and not only was it jam-packed, but the toilet paper aisle was cleaned out. My point is that even with the abject lack of federal leadership, Americans can feel it in the air, that lockdowns are coming, that they need to prepare and stock up on everything. It would nice to get that information from the White House, instead of every state's governor trying to make their own calls about what lockdown measures to reintroduce. And governors of both parties don't want to be the ones to say that people shouldn't do Thanksgiving, but there you go – don't travel for Thanksgiving. Don't host a dozen people for Thanksgiving. If you do Thanksgiving, go outdoors.
Vanity Fair also says that the White House has not been coordinating their events with health experts for a while, which may explain how the Trump "victory party" on Election Night turned into a superspreader event. And all of this as the Trump administration actively thwarts those same health experts from coordinating with the incoming Biden administration. AND the Trump administration and Republican-led Senate will probably NOT do any kind of coronavirus-stimulus bill this month or next.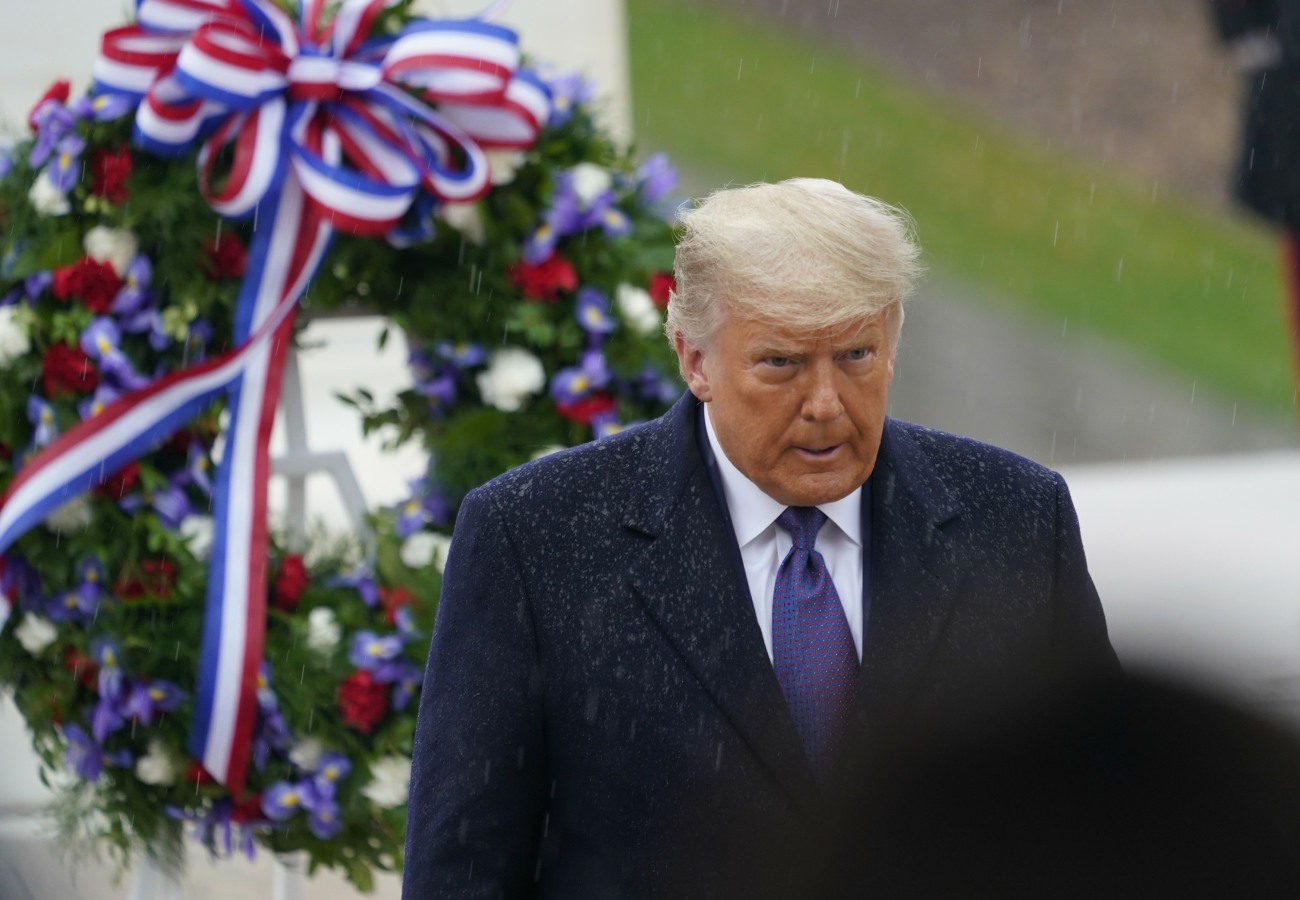 Photos courtesy of Avalon Red, Backgrid.