Even if we are living in unprecedented times, life must go on. At least those are the values the brave folks at People magazine are trying to uphold. So fear not, my CB lovelies, 2020 will not rob us of a Sexiest Man Alive! And despite who earns the coveted sash, the runner ups are pretty wonderful this year, like star and genius mastermind behind Schitt's Creek, Dan Levy. His SMA interview was delightful. He is so flipping relatable even in his fabulousness. His answers revolved around his quarantine, which he spent initially trying out all sorts of new skills and ventures, but ultimately decided he liked the way things were before.
On his SMA nod: This form of sexy is a niche market

On baking: I was trying different pasta sauces, I was making breads, I was baking cookies. I did the Levain bakery chocolate chip cookies that I found the recipe online, and they weren't quite as good. I did a banana bread recipe that a friend swore by, and then I made it, and it wasn't quite as good. And then, I did a sourdough bread that turned out like a really heavy, dense brick. None of these inspiring exercises in the kitchen worked out for me. All it did for me was remind myself that I should be saving my money and putting it towards ordering food so that someone can do it for me.

On mixing drinks: I was doing Negronis, Manhattans and I have been trying to perfect a Cosmopolitan. It's my favorite cocktail. Sex and the City aside, it's a very refreshing beverage. But there's an alchemy to a Cosmopolitan that needs to be just right, otherwise it does not taste good. So, I have continually been trying to perfect the Cosmopolitan on the rocks in a tumbler, not a martini glass.

On exercise: I went down the path with the Peloton bike. I have since left my house, so that bike is just sitting there empty. And I have not done an ounce of physical activity since.

On his quarantine activity: I am too short-tempered for a puzzle. Why would I do a puzzle when I could put on a television show or read a book or watch a movie?

On his quarantine viewing: I was watching Real Housewives of Atlanta. I was watching Below Deck Mediterranean. We were really into sophisticated fare at first and now it's people throwing drinks at each other on a yacht.

On coming together: I do think that there has been a sense of community that's been established around this quarantine. Everyone going through a very similar situation in terms of having the same restrictions on themselves, I think it's forced us to communicate. It certainly opened up lines of communication for me. In times of crisis, all you have to do is be grateful for what you have. I'm very curious to see what happens in the next year.
I loved this, it felt like I was chatting with a friend. When we were first locked down, I, too, was tempted to buy a lot of exercise equipment. But I know I'd never use any of it. My husband is building all kinds of weight benches and weight racks in the garage. They'll make for great storage shelves once he loses interest. I also appreciate Dan's take on the Cosmo. I was bartending during the SATC craze and everybody drank Cosmos but I felt very few could mix a good one. It can be a decent drink if poured correctly, but it's such a sensitive mix, it's not worth it to let someone else make it.
I think my favorite quote, however, is his comment about TV. We did the exact same thing. Dan said he started with Insecure and Normal People, but descended into Bravo. We started with all sorts of documentaries and mind-opening educational television and now most of our lineup is 10 minutes long and on YouTube. Plus, I believe the "we" in his comment is Redmond, his adopted corgi-dachshund rescue pup with whom he's been spending quarantine. I'm fantasizing about Dan whipping up a Cosmo, collecting his Caviar order from the stoop and calling out, "Redmond, Below Deck's on!" while pulling a cashmere throw off the unused Peloton as he passes. OMG, it's just all so David Rose, isn't it?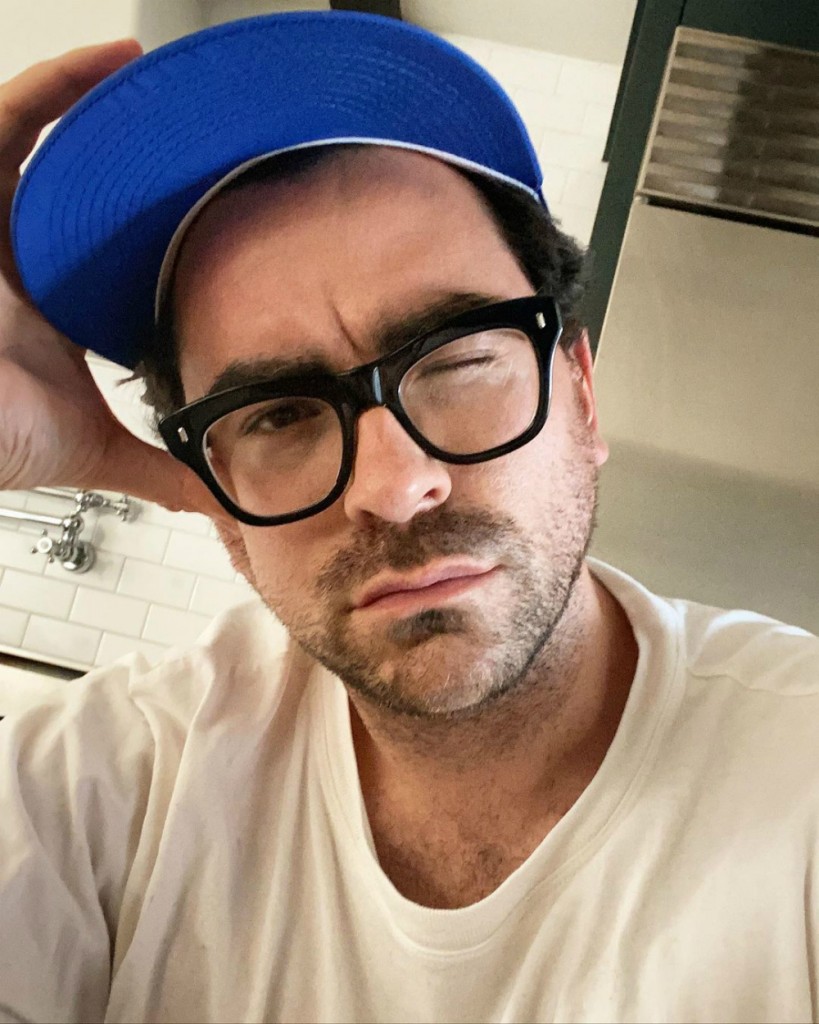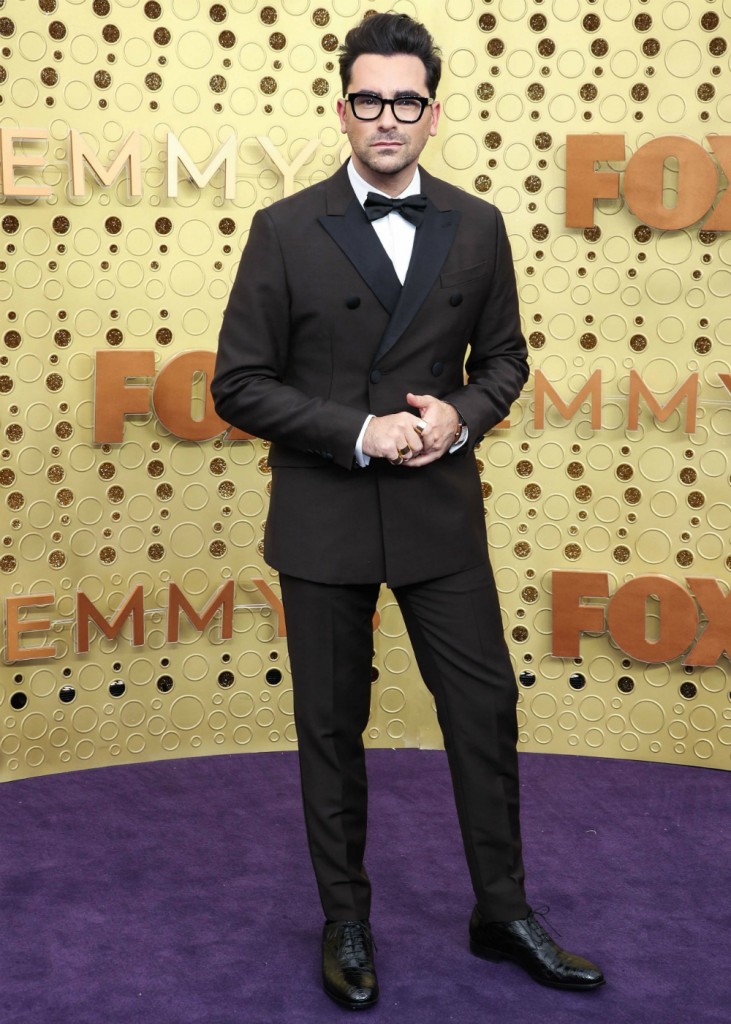 Photo credit: Getty Images, Avalon and Instagram