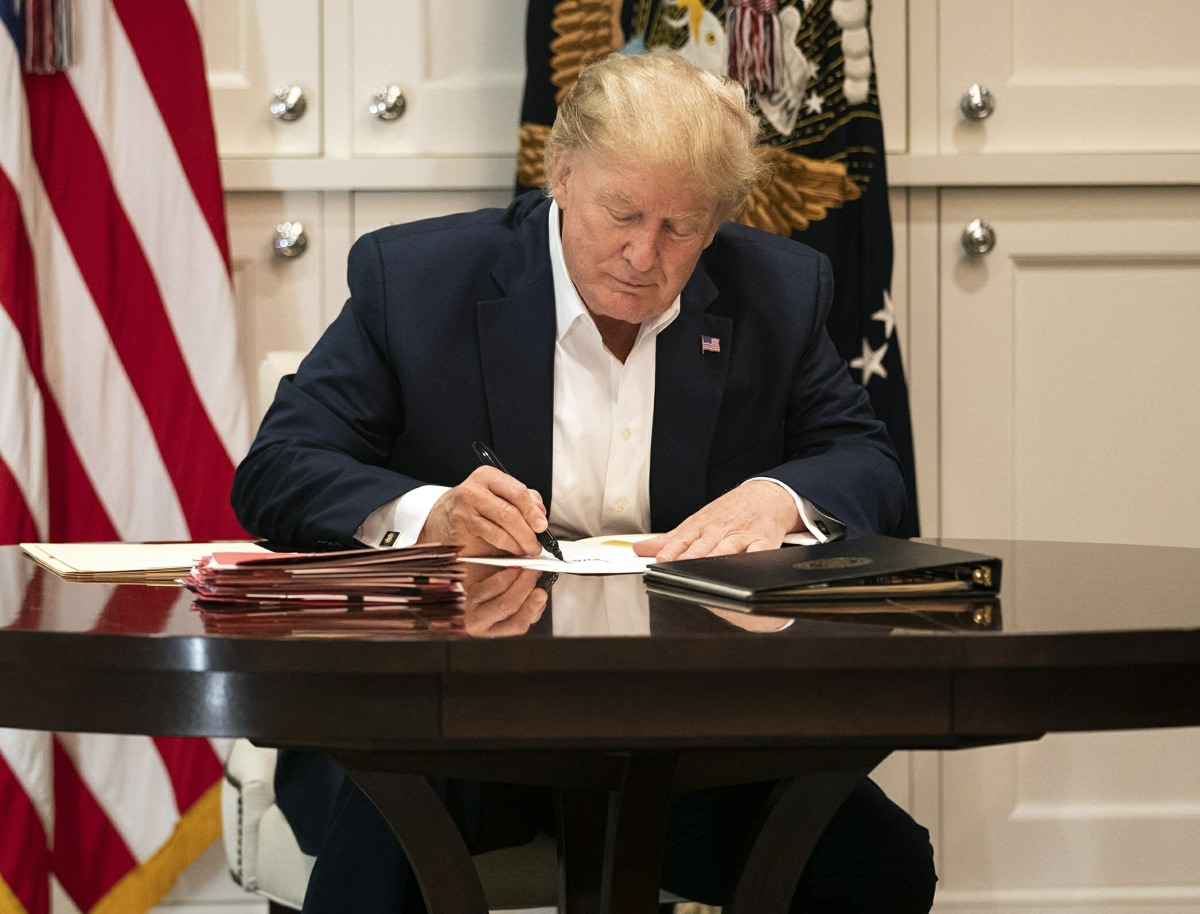 Now that we have President-Elect Joe Biden and his incoming administration, there's only one thing I'm not looking forward to seeing: the We Were Just Following Orders crowd scheme their way into post-Trump jobs and book deals. Even during the fascist tragedies of the past four years, whenever one of those Trumper losers left the administration, they were already getting book deals and jobs at CNN. I'm sure that will happen in January too – these idiots, racists, bigots, misogynists responsible for four years of dumbf–kery will suddenly be "CNN analysts" or they'll get million-dollar publishing deals. Keep your eye on all of that. There's also a question about whether Donald Bigly will get some kind of "presidential memoir" book deal. Which is laughable because the man is illiterate and he didn't even write his pre-presidency books.
With Barack Obama's latest book hitting shelves Nov. 17, there's buzz in politics — and publishing — that President Trump is being courted for a new tome on his time in the White House. But insiders have differing views about how rich a deal Trump could command. One source familiar with the President told Page Six on Tuesday: "Trump is being bombarded with book and TV deals that could be worth a staggering $100 million." Obama and former first lady Michelle Obama inked a reported $65 million deal with Crown in 2017.

The source said Trump was also simultaneously being courted by far-right TV outlets, and, "book and TV deals are plan-B if he doesn't win the vote war. Translate 70 million votes into viewers and record book sales. All the anti-Trump books have made big bucks, so this from the Donald is a surefire hit."

A top book source threw cold water on those overheated estimates, saying the numbers "don't sound accurate." (An AP report on Tuesday said that editors at Crown and Knopf were coy when asked about whether they'd sign Trump, or even meet with him.)

But, "One publisher to watch is Simon & Schuster," the book insider told Page Six. "They published [Trump's] last book. CEO Jonathan Karp published several of his books there, and at Random House, and went to Trump's wedding to Melania." (Trump's most recent book, "Crippled America," was put out via Simon & Schuster's conservative Threshold Editions.)

New Simon & Schuster publisher Dana Canedy told the New Yorker in July as to whether she'd publish a Trump tome: "Oh, he's the President. Everyone who leaves the White House has one or more books in them and that becomes part of public history. I think that would be not only appropriate but important."

Simon & Schuster is also Hillary Clinton's longtime publisher, and released Bob Woodward's last two Trump books, plus headline-grabbing, Trump-bashing memoirs by John Bolton and Mary L. Trump. Hachette Book Group also has a conservative book arm, Center Street, which has published Donald Trump Jr. A rep for the White House did not immediately comment.
This is disgusting, all of it. The thing that strikes me is that hardcore Republicans have carefully curated their alternative reality, their little bubble of conspiracies and bullsh-t, and then built a media and publishing arm to reinforce their delusions. I could absolutely see one of those conservative publishing houses give Trump a book deal – perhaps with a built-in ghostwriter – but let's be clear: we're boycotting any legitimate, mainstream publisher who gives Trump a book deal, right?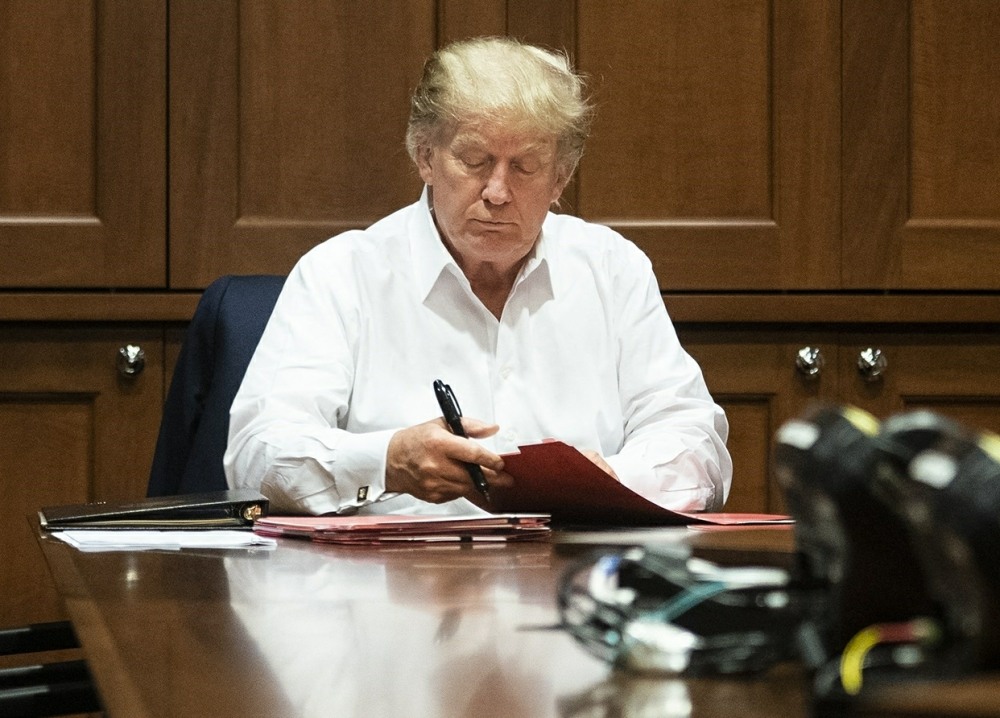 Photos courtesy of Backgrid, Avalon Red.