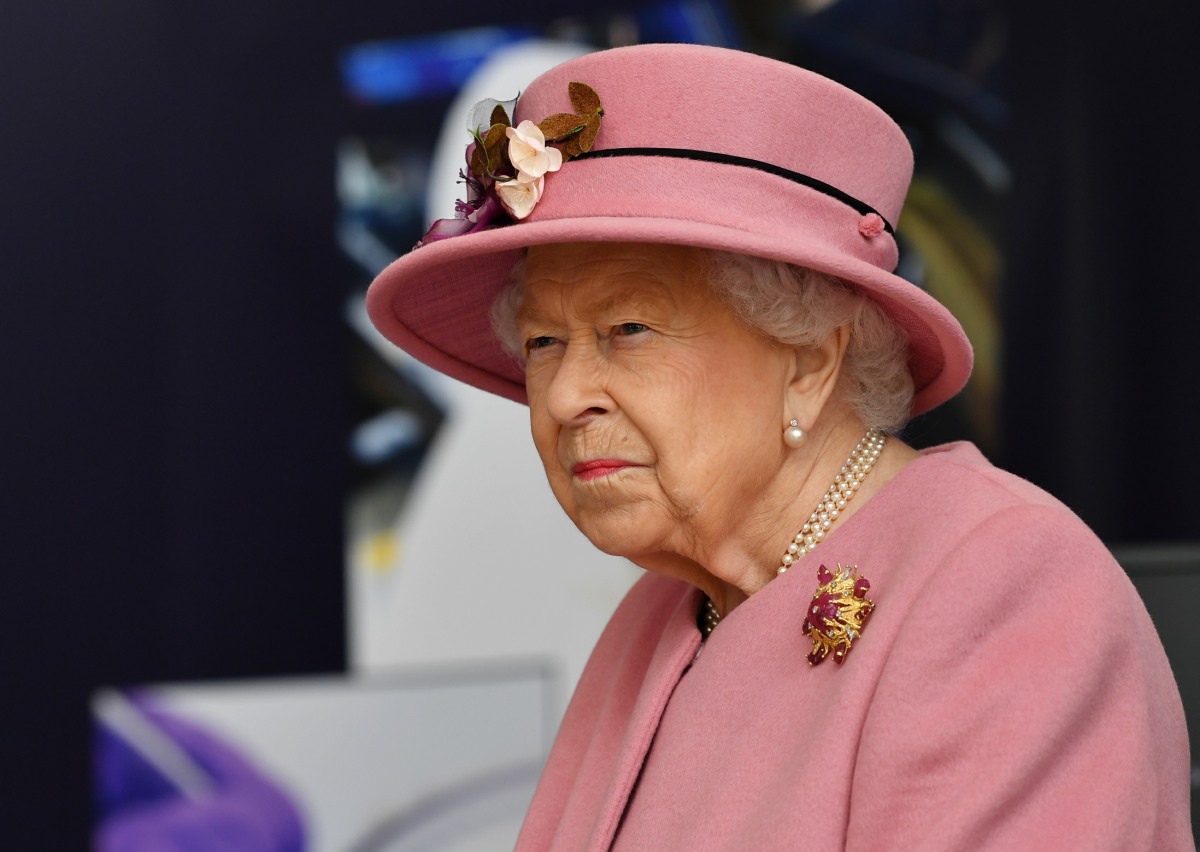 Queen Elizabeth wears hats most of the time. At some point, she just really began feeling the Big Hat Energy. Personally, I think the matching hats are kind of cheeseball most of the time, but "Hats" are Petty Liz's brand at this point. But did you ever stop to consider that perhaps the Queen's hats are some kind of symbol of indentured servitude? Robert Lacey argues that in a new book:
Even if you haven't seen photos of Queen Elizabeth's most recent daytime appearance, you can probably envision what she was wearing: a vibrantly-hued coat, a matching hat, black shoes and a bespoke bag. While each piece is part of the monarch's royal "uniform," her hats hold a special significance.

"Very few modern women wear a hat as part of their work uniform, aside from perhaps members of the armed forces," British historian Robert Lacey explained to fashion journalist Elizabeth Holmes for her new book, HRH: So Many Thoughts on Royal Style.

"'It's a reminder that the Queen is indentured to a service, to a job,'" he said, according to the book, which was published on Tuesday.
The idea of the colonizer-in-chief being "indentured" is some kind of white bullsh-t. I get that the Queen is all about "duty" and she believes that God appointed her to the throne or whatever. I get it – she's stuck in a job she hates and she's been doing this sh-t for nearly 70 years. But people who are actually "indentured" don't have the option of ABDICATION. You don't get to throw around a word like "indentured" when the petty B lives in her choice of ten castles and has a full staff waiting on her hand and foot. You don't get to use the word "indentured" when she ran off the first Black woman to join the family. And "hats" do not equal "indentured," my f–king God.
As for this book, it's based on Elizabeth Holmes' popular Wall Street Journal column where she analyzes royal fashion and the power of royal clothing. Here's a bit of what Holmes says about Petty Liz's style:
"Nobody dresses like the Queen. And nobody probably ever will. It is a very singular look that she has devised, and she's committed to it. I loved talking about the Queen's style with some really wonderful fashion experts, [who explained] that it's not her job to be trendy. Can you imagine how unstable right now it would be to see the Queen flipping from one designer to the next, or trying out to different trends? There is something immensely calming in her consistency."

Queen Elizabeth may have her own unique style, but she shares fashion sensibilities with her granddaughter-in-law, Kate. They both value clothing for its functionality and view it as part of the "job" of being a royal. Since joining the royal family in 2011, Kate has grown increasingly conscious of the power of her clothing choices — and more confident, Holmes writes.

"As she's grown into her role, we see her in some very queen-like outfits," Holmes says. "The candy-colored coat dresses are meant to be seen, the ways in which she still abides with some of the more formal fashion practices of wearing even nude pantyhose, or hairnets on occasion — you could just sort of imagine [the Queen and Kate] getting dressed to go to work. Because that's what this is, that's just the job….These women are operating within guard rails. They are not just celebrities, who can do or wear what they please. They are part of this institution and working in service to the crown. Their appearances come with a certain set of expectations. People want them to be fancy and worthy of their royal titles, but also frugal, responsible stewards of the taxpayer money. That line of stylish and sensible is actually really hard to walk. And I admire both of them for the ways in which they've done it."
I think there's something to the idea that a Queen should be "above" fashion trends, but I also think there's just a profound lack of imagination around the Queen, and a complete misunderstanding of what kind of consistency people actually want? I mean, does Britain really *want* a 90-something Queen to just wear the same old Mad Hatter hats and candy-colored coats for forty years just because of "consistency"? It's fine that Liz isn't a fashionista, but it's like she just hates anything with personality, anything fun, anything modern (or even just from 20 years ago), and she looks down on people who *do* enjoy fashion and trends, etc. And yes, I agree that Kate dresses like a 94-year-old a lot of the time.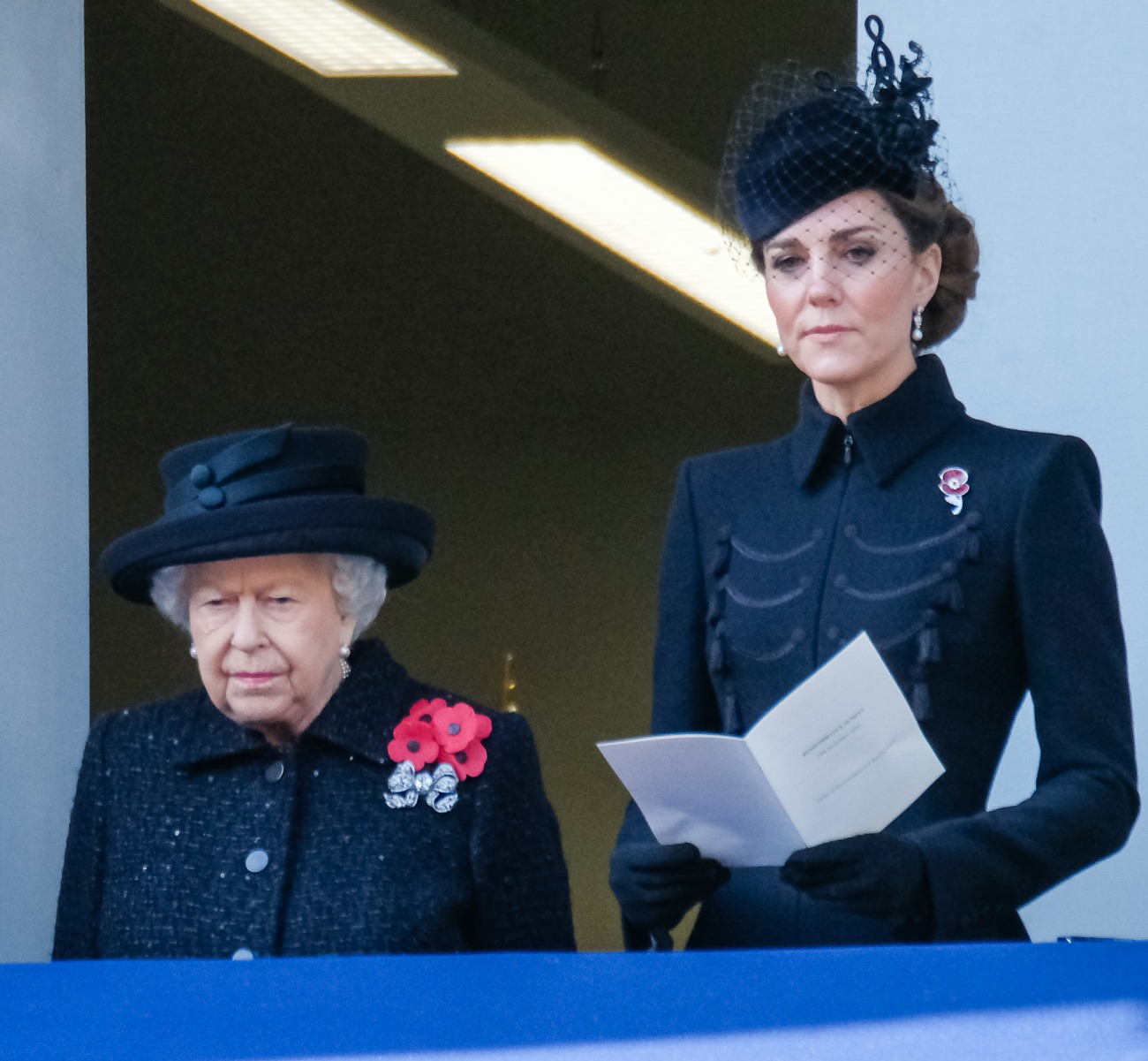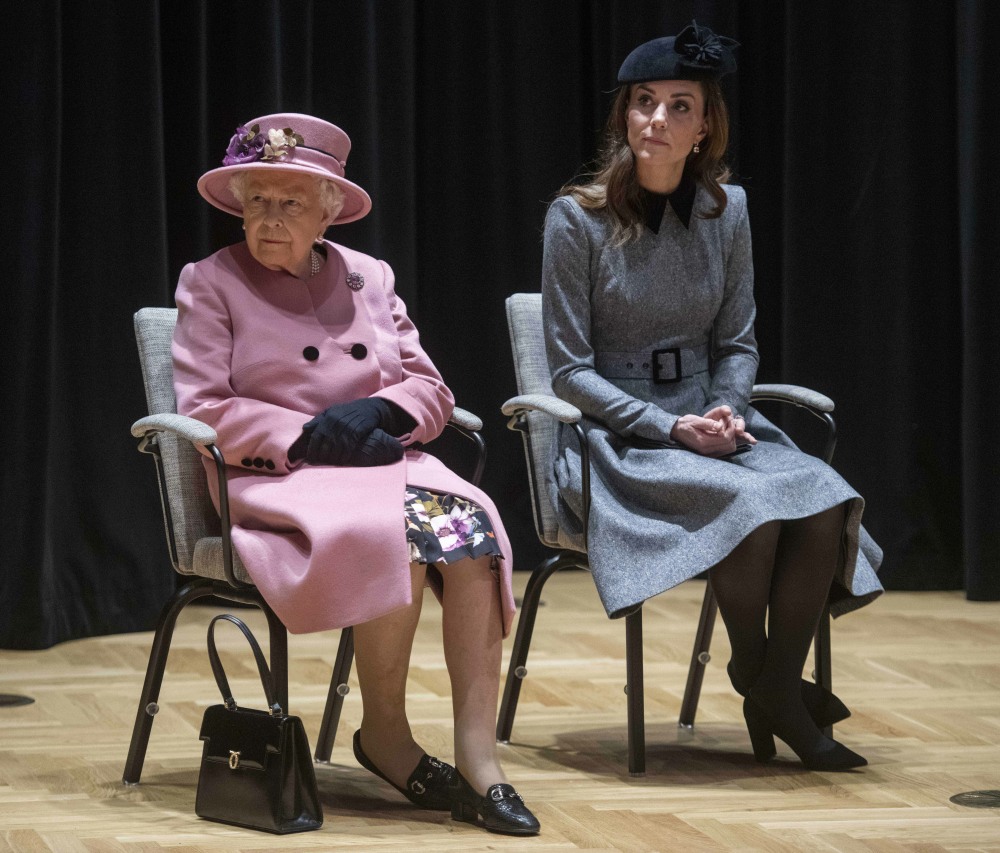 Photos courtesy of Avalon Red, WENN and Backgrid.