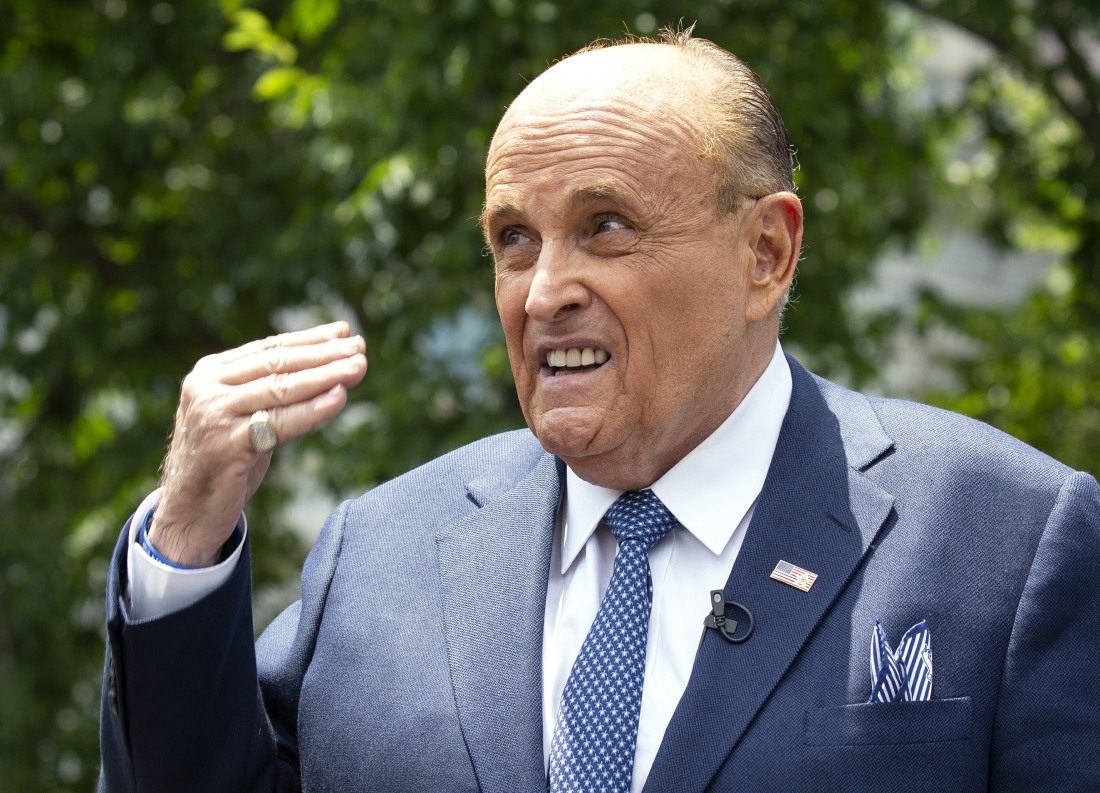 Yesterday evening, I was following some of the Twitter threads from journalists and lawyers who were on the call for Rudy Giuliani's appearance in federal court in Williamsport, Pennsylvania. Rudy was practically laughed out of court as he basically just did a repeat performance of his now-infamous Four Seasons Total Landscaping rant. He was barely acting as a professional lawyer – it was like the Trump campaign just sent a ranting, drunk Fox News anchor to spout some half-remembered, false legal argument.
President Donald Trump's campaign on Tuesday sought to add some star power to its flailing legal effort to contest the election results, deploying former New York Mayor Rudy Giuliani to this small central Pennsylvania city to argue that the state's election tallies should be thrown out because they're tainted by fraud.

"The best description of this situation is it's a widespread, nationwide voter fraud," Giuliani said during a half-hour-long opening statement at the court session. "This is a part of the reason I'm here, Your Honor, because it is not an isolated case."

Giuliani argued that the Democratic machine in Philadelphia and Pittsburgh, as well as other cities, took advantage of the flood of mail-in votes to count ballots that should have been disqualified. "It's almost like putting them in the candy store," Giuliani said. He said the effort required excluding Republicans and other observers during the vote-counting process, so they and others were put far away.

"It has been not violated in this case — it's been trashed. It's been stepped all over. It's been disregarded here and in some other places in an eerily similar pattern," Giuliani added. "The places it happened just happened to be big cities controlled by Democrats."

When Brann asked technical legal questions about whether "strict scrutiny" or "rational basis" tests applied to the case, Giuliani struggled to answer. At times, his arguments sounded more like legal commentary from a TV talk show than what lawyers typically argue about in court.

"At bottom, you're asking this court to invalidate more than 6.8 million votes, thereby disenfranchising every single voter in the commonwealth. Can you tell me how this result can possibly be justified?" the judge asked.

Although the suit does ask to block certification of the statewide results, Giuliani focused on the 680,000 votes he said were counted in Philadelphia and Pittsburgh while Republican observers were excluded or were too far away to see the ballots. Despite opening his remarks with sweeping claims of fraud, Giuliani acknowledged later in the session that the complaint in the case didn't directly allege fraud.
You can read the full summary of the appearance at Politico. The lawyers following the hearing were absolutely appalled that Giuliani, a former federal prosecutor, was so ignorant of the law and so ignorant of even basic, first-year-law-school legalese. He was sent in as the self-appointed clown for a circus of his own making – it felt more like his whole purpose was to rant and rave about fraud and that's it.
The NY Times and other outlets are running stories about how in the world the "Trump campaign" ended up with Rudy Giuliani as the face of their failing legal efforts. The answer is… nobody knows. I mean, legitimate lawyers have been backing away from the nutjobs in Trumpland, and clearly, Donald Trump thinks Rudy is doing something. The Times' sources claim that Rudy is even getting $20,000 a day for this clown performance. Rudy denies that, and says that they'll work out his fee at the end of the process. I guess that's what it is for Rudy – just another grift.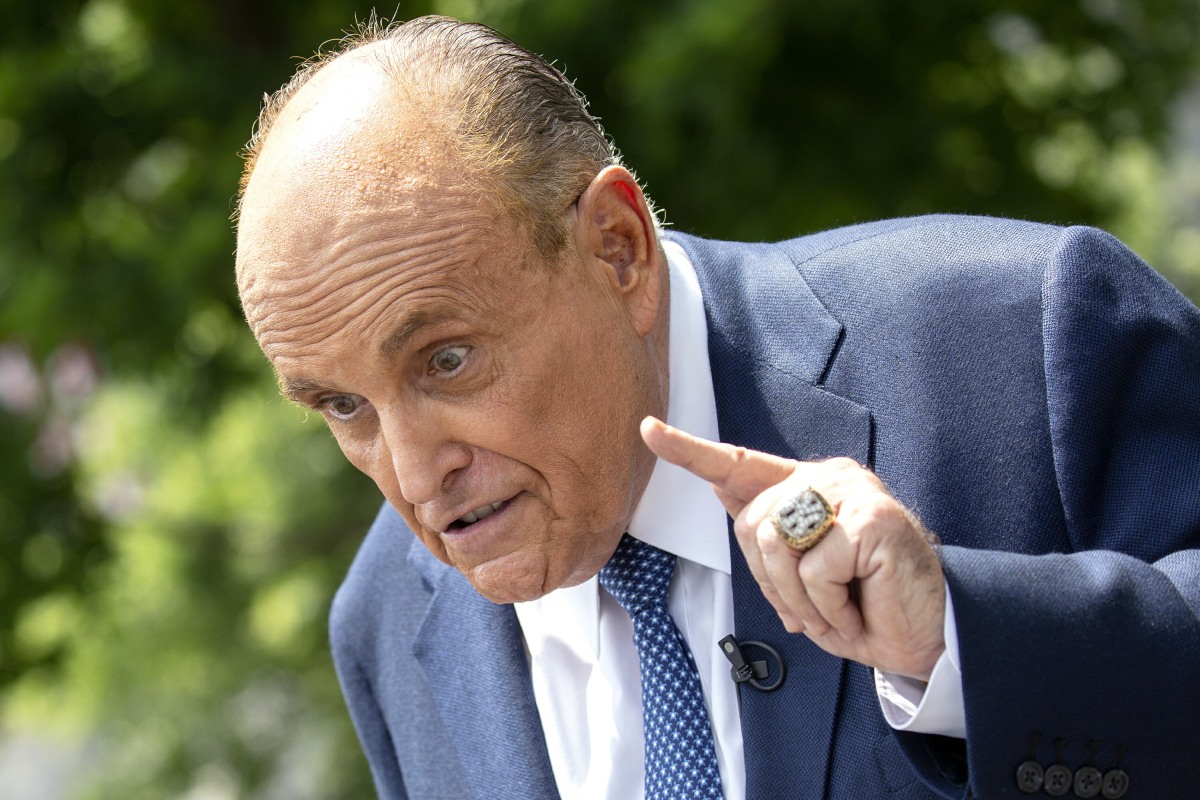 Photos courtesy of Avalon Red, Backgrid.