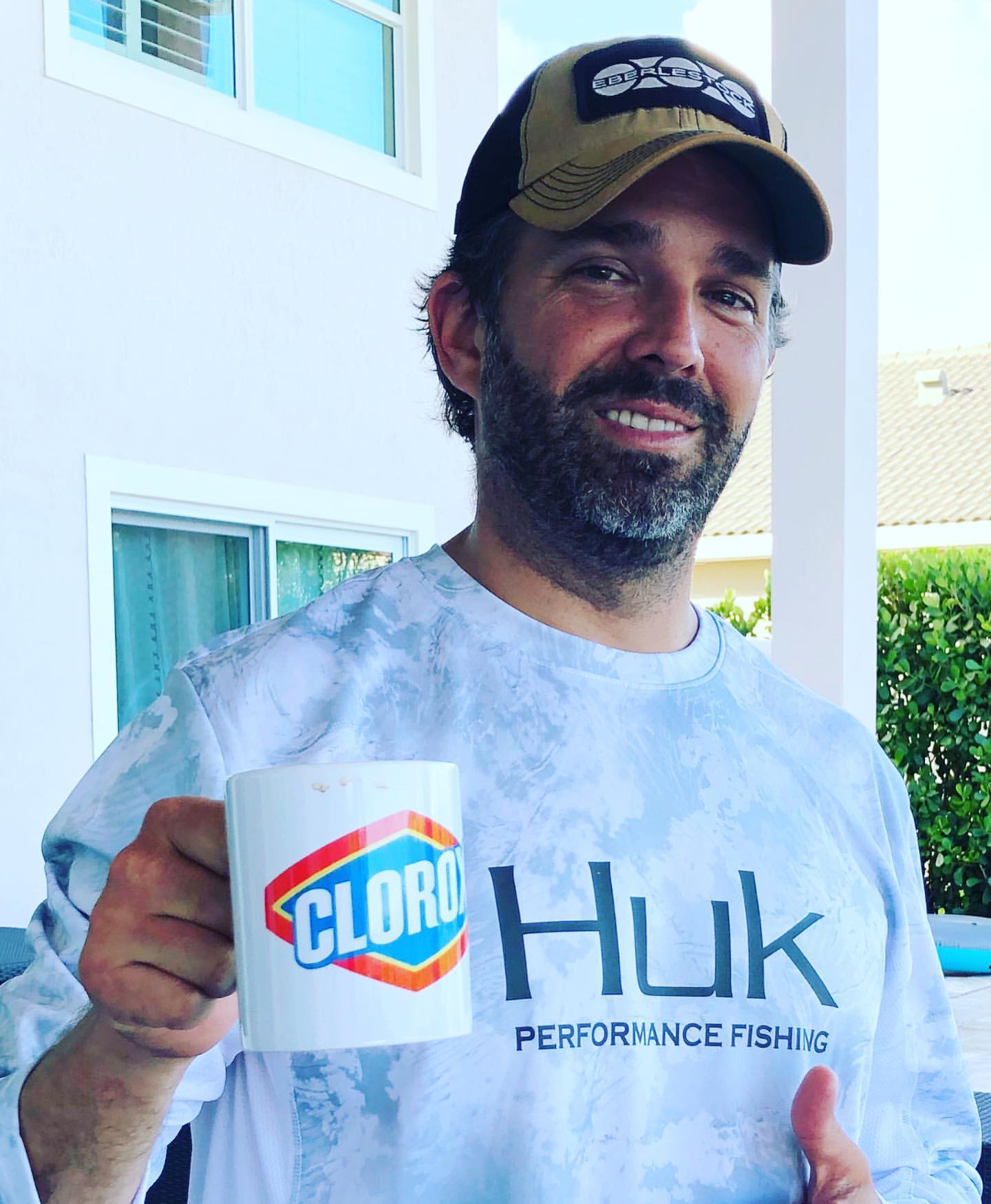 On Tuesday, November 3rd, the Trump campaign was yet again violating the Hatch Act by throwing a little campaign party in the White House. It was Election Night and there were taxpayer-funded hors d'oeuvres to eat as hundreds of maskless dumbasses congregated in a few reception rooms. In the wee hours of the morning on November 4th, Donald Trump waddled out and gave an unhinged press conference where he "claimed" a bunch of states would end up voting for Joe Biden in large numbers. That too was a maskless superspreader event. In those hours, dozens of people caught the coronavirus, including Ben Carson, WH chief of staff Mark Meadows, many Secret Service agents and, you'll never guess, Don Trump Jr. Don was there that night, and by my math, that's when he caught Covid.
Donald Trump Jr. has tested positive for the novel coronavirus (COVID-19). A spokesperson for Trump Jr. tells PEOPLE that he tested positive earlier this week and has been in isolation.

"Don tested positive at the start of the week and has been quarantining out at his cabin since the result," the spokesperson said. "He's been completely asymptomatic so far and is following all medically recommended COVID-19 guidelines." In a Saturday morning update, Trump Jr.'s father Donald Trump said that his son " is doing very well."

Trump Jr.'s father and Melania Trump both tested positive for the contagious respiratory virus in early October. At the time, Trump Jr. and his brother Eric Trump tested negative for COVID-19. Like his father, Trump Jr. has continuously downplayed the severity of COVID-19 throughout the pandemic. In July, he was blocked from his own Twitter account for 12 hours as punishment for spreading misinformation about the virus.

The United States has had more than 11.8 million positive cases of COVID-19 since the pandemic began, and at least 253,223 people have died from the virus as of Friday, according to data from the New York Times.
My timeline makes sense, right? The incubation period varies from a few days to about 8 days or so. My guess is that while Don might have only tested positive a week ago, he was symptomatic days earlier (which is probably why he got the test in the first place). As for Don… yes, I think he's a cross-eyed cokehead loser dumbass, but am I really the kind of person who laughs when a Trump gets coronavirus? Yes. I am. Oh, and apparently Andrew Giuliani – Rudy's dumbf–k son – also has the virus. *clears throat*
Also, just further evidence that the Biden-Harris people are probably going to have to wait a few days before moving into the White House and Naval Observatory. There needs to be a deep cleaning everywhere. And then bring in some shamans, healers and priests to decontaminate the demons and bad juju.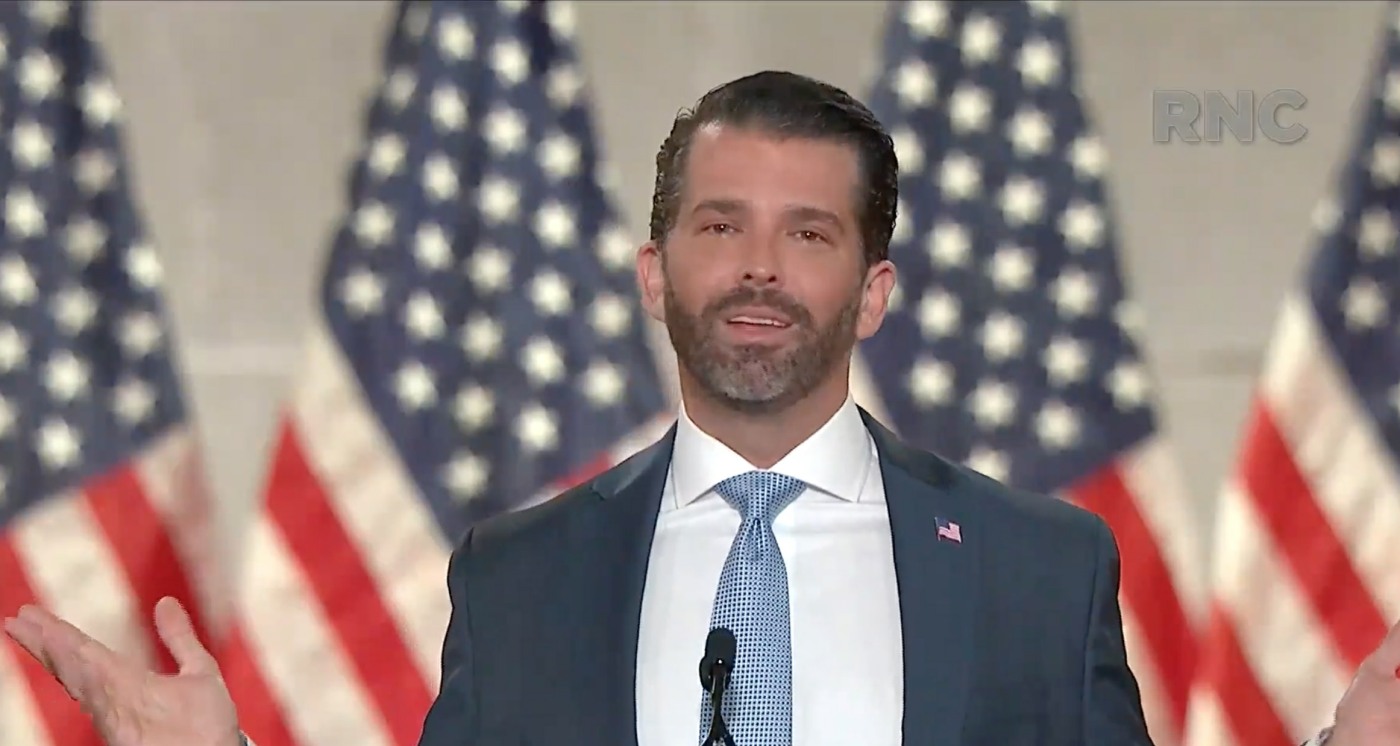 Photos courtesy of Avalon Red, Backgrid, Don's IG.