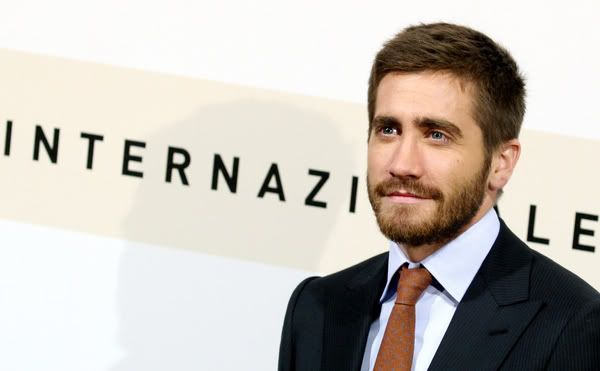 Jake Gyllenhaal enjoys running….just not for office. His views on topical subjects are clear and well voiced, but Jake insists that his career path will not stray into the political. His honest answer when it comes to stars taking their power to the legislation process makes it clear that it's not for him.
"The Rendition star has made no secret of his strong political views but would never follow in Arnold Schwarzenegger's footsteps. He says, "I think it's a sad time when actors become politicians and politicians become actors, but actually the two roles do overlap. I don't want to run for office, though I am an active member of the Civil Liberties Union."
I am guessing Jake didn't exactly vote for Schwarzenegger. George Clooney is another actor with strong ties to all things political. While Clooney manages to remain eloquent during most interviews, Jake sometimes stumbles. During an interview with The Daily Mail he dives into a story that made me question my infatuation with him. In one of those "everyone says stupid things" moments he answered a rather blasé question with a bizarre answer.
"Who would you like to be stuck in an elevator with?

I know this isn't quite the same, but I was stuck in a woman's bathroom once with Susan Sarandon. She was interviewing me for a magazine and we couldn't find a battery for our recording device so we ended up in a woman's bathroom. I discovered two things that day: that the floor in a woman's bathroom is colder than the floor in the men's. And, believe me, I've spent a lot of time on the floor of a men's bathroom so I should know! And women pee louder than men do, even though we might expect not. Maybe it's just American women? I don't know."
I am hoping this was just a typical frat boy experience story that went terribly wrong. Nevertheless, the segment has caused more of the "gay rumors" to gain momentum. Whatever his sexual preference is doesn't really matter, I mean as long as he still runs around shirtless from time to time… I am happy.
Picture note by Celebitchy: Jake Gyllenhaal is shown at the Rendition photocall at the Rome Film Festival on 10/21/07, thanks to PRPhotos.