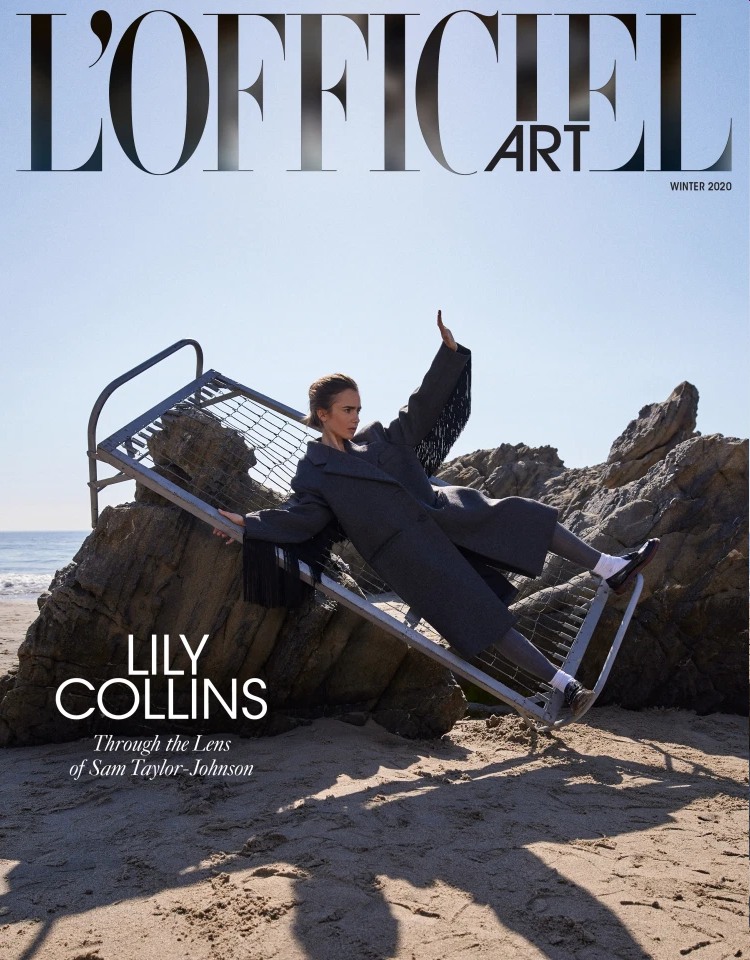 You've probably seen all of the commercials for Mank, the bio-pic of Herman J. Mankiewicz, the Oscar-winning co-screenwriter of Citizen Kane. "Mank" was a well-connected alcoholic in Hollywood and the film is said to be good, although at this point in my life, I have no interest in seeing that kind of rampant, unchecked alcoholism shown on-screen, especially with the current version of Gary Oldman, who seems to have forgotten subtlety long ago. Anyway, people are talking a lot about the supporting cast, which includes (apparently) star turns from Amanda Seyfried and Lily Collins. Lily is having some kind of banner pandemic year, from the successful and much-discussed Emily in Paris and the good reviews for Mank, not to mention her pandemic engagement to Charlize McDowell. That's what she discussed in a recent interview:
Lily Collins says her relationship with fiancé Charlie McDowell has gotten stronger during quarantine. The "Emily in Paris" star — who got engaged to McDowell in September — told L'Officiel magazine that the couple has benefitted from time together "without the layers of society" interfering.

"Quarantine has made and broken up a lot of people, but the time together just solidified what we already knew about each other," the 31-year-old said. "Everyone has very much been who they are these last few months, because there aren't any external distractions."

"We're all really getting back to the core of who we are without the layers of society," Collins added. "When you've seen someone at their best and at their worst and you're still right there with them, that's a beautiful thing."
I think that's probably right, especially for people without kids – if your relationship was good before the pandemic, the lockdown heightened the good vibes. If your relationship was already rocky, the pandemic heightened that too. If your boyfriend was an a–hole before the pandemic, it was extra noticeable this year. Trying to handle children during the pandemic – that's the big issue which put a strain on many "good" relationships.
In a different interview, Lily also talked about Charlie's proposal – it happened during a roadtrip to Santa Fe, and how before she "got the ring," she would never even wear a ring on that finger, ever: "I never would ever wear a ring on that finger. It wasn't like I was superstitious, I was just like, 'I'm saving that finger.' Even in photoshoots, I'd be like, 'No, no, no …' I was always saving it, so now it's like, 'Oh, right, like, it has its place, it's finally found the right ring to put on.'"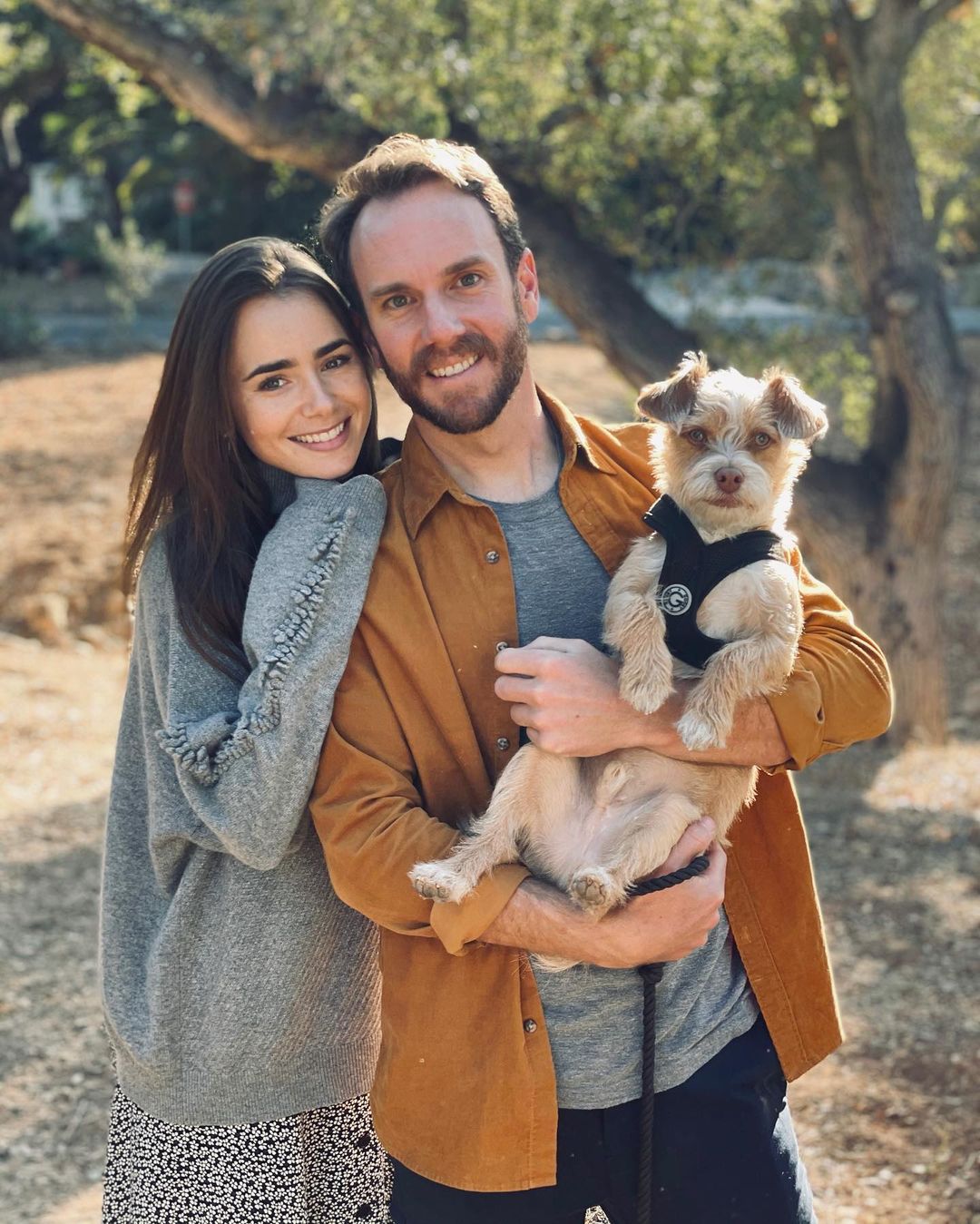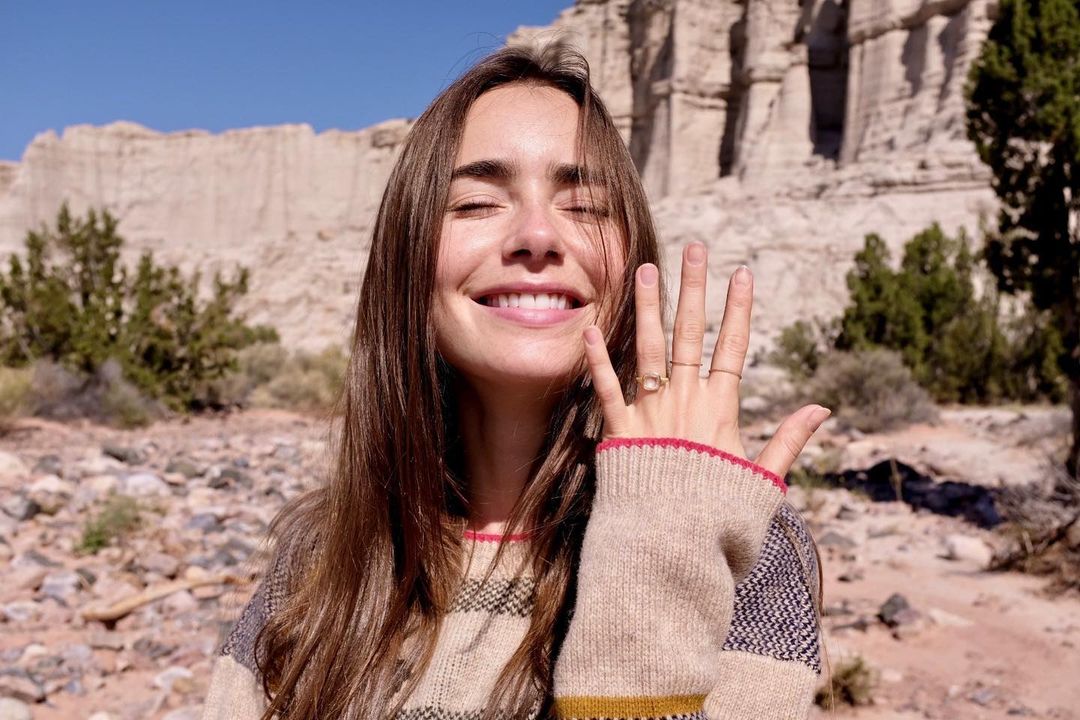 Photos courtesy of Lily's Instagram.