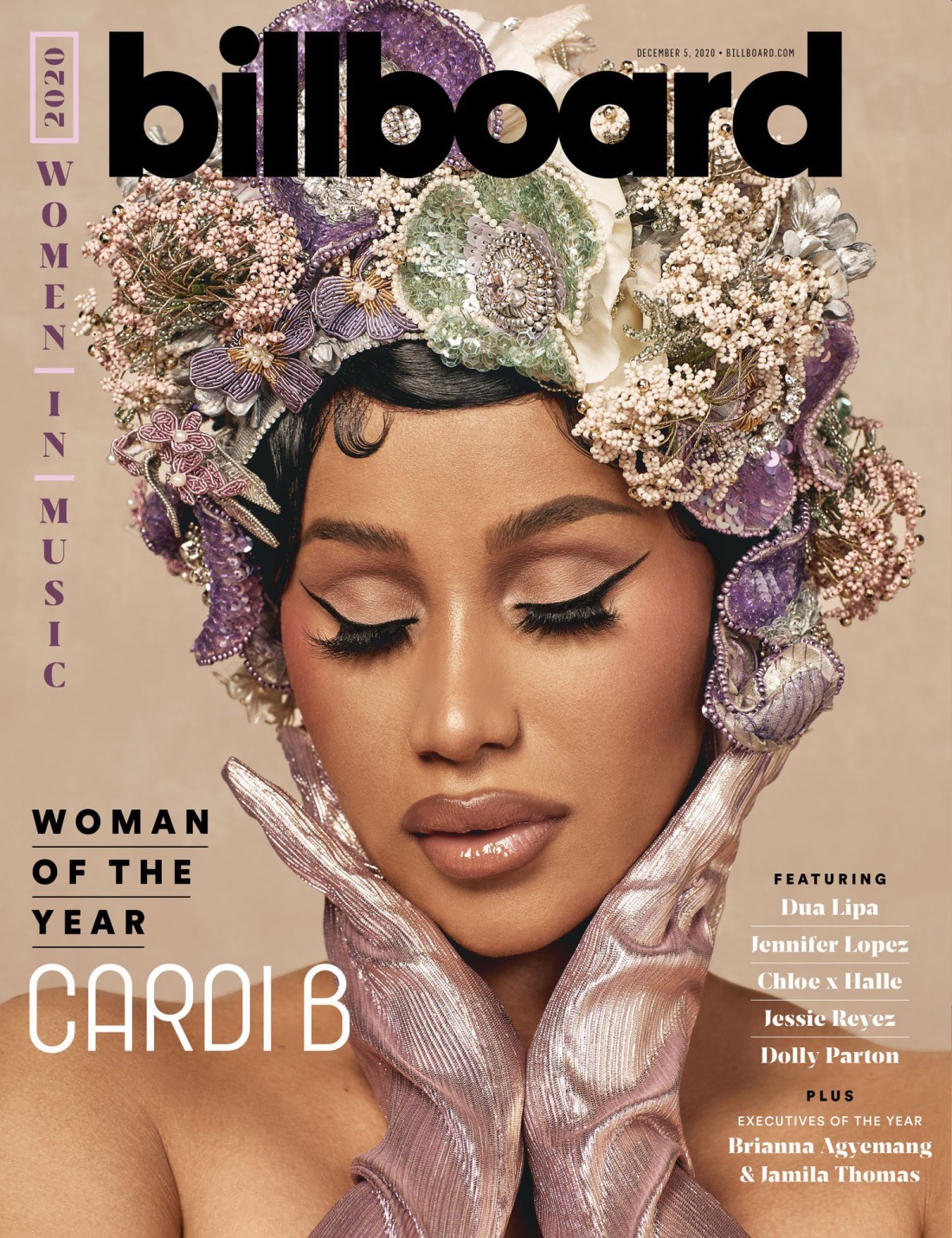 I will only accept four ladies as Women of the Year: Cardi B, Megan Thee Stallion, Kamala Harris and Dr. Jill Biden. When is THAT photoshoot?? Instead of that powerful foursome, Billboard decided to just give Cardi B their Woman of the Year honor. She deserves it! "WAP" was one of the few good things about 2020, and Cardi continues to be interesting, engaging, newsworthy, infuriating and funny. You can read Cardi's Billboard interview here. Some highlights:
Her vibe for 2020: "I want to show people that you can do positive things, but you can also be yourself. I like justice. I like to work and be creative. But I also like popping my p–sy."

Watching the returns on Election Day: "I was having fun with my kid, but then I kept looking on Instagram and was getting jittery. [Before the election], I just felt like Biden had this in the bag. Then Election Day came, and I'm seeing so many states are just red, period. It just surprises you when you don't hear people around you saying, "Oh, I don't support Trump." There's other people that don't really think like us. Millions of people who are not on the same page as you and don't understand what he did wrong and why we're so anxious. I'm like, "Oh, sh-t. I'm getting nervous now."

Seeing the world celebrate Biden's win: "You know, we always talking sh-t about this country, even though we're from this country. At the end of the day, we need to understand we are a big example to other countries. I'm seeing France celebrate Biden's win. I seen Haiti celebrate the win of Biden. When my parents came to this country, they just thought this was the land of dreams and sh-t. Everybody around the world thinks the same way, even though we don't see it because we live here. It's important to set a good example, show unity and have somebody that represents us the right way.

People singing "WAP" outside the White House when Biden won: "I just feel like it was such a big victory for me and for Megan. I'm so used to listening to raunchy female rap music since I was a little girl — Trina, Khia, Lil' Kim, Jacki-O, Foxy [Brown]. "WAP," to me, was just a regular raunchy female rap song, but it caused so much controversy. So many Republicans — not just any Republicans that got an Instagram following, but a lot of Republicans that got blue checks [on Twitter] and millions of followers, [like Ben] Shapiro, Candace Owens, Tomi Lahren — were talking so much crap about "WAP." So it was just a victory for me seeing people celebrating Biden's win with my and Megan's song. Power of the p–sy, ya heard?!

Whether all cops are bastards: "A lot of these Trump supporters don't understand why people say, "Black lives matter." People didn't go looting because Trump was president — they went looting because there's a lot of Black men getting killed unjustly. A lot of Republicans think that we hate the police. Personally, there was a point when I did hate the cops because I had really bad experiences growing up with the cops, but I also met cops that are really good people and have really good hearts. I just feel like we need to hire more people like that. That's why people love firefighters — they just believe firefighters got a good heart. They don't care if you're Black or white, they ain't just gonna let you die in a fire.

Bringing her daughter Kulture to the Show Me the Signs campaign: "I just thought she was looking really cute — and I want her to grow up knowing how the world really is. My daughter came out of my p–sy rich. She lives a different lifestyle than I lived. This girl gets in a pool every single day; I can't swim because I barely went to the pool. There was only one community pool where I'm from. I want her to know that just because you have money, that doesn't mean you're super-privileged. Even me with her dad [rapper Offset], we have had really bad experiences with police, and we're rich and famous. I want her to know that you're not going to be an exception. I want her to have compassion. I don't want her to ever have the mentality of, "This doesn't apply to me."

Libra energy: "I don't know if I'm an activist. I'm a Libra — we are the justice sign. I like fairness, and I have compassion toward everybody. This is the type of person that I've always been. When I was a stripper, I posted the same shit that I post now. I was doing marches in Harlem. But I don't want people to think, "Oh, she's an activist." There's people out here that really go off and beyond, like a Tamika [Mallory] or Shaun King, who go out of their way to really help. I feel like those are activists. I don't want to take away from what they are. I just want to be a person with a platform that believes in good.
She obviously talks about so much more, like how she doesn't like the nastiness and bad energy of social media these days, how much she loves Megan Thee Stallion, what went into the making of "WAP" and more. I can't believe she name-checked Shaun King, who is a giant fraud! Lord, somebody tell her. Anyway, I'll always love the way Cardi speaks about politics and the importance of political engagement. I honestly believe she helped a lot of young people become first-time voters this year, and I enjoy what she says about staying active and staying vigilant politically.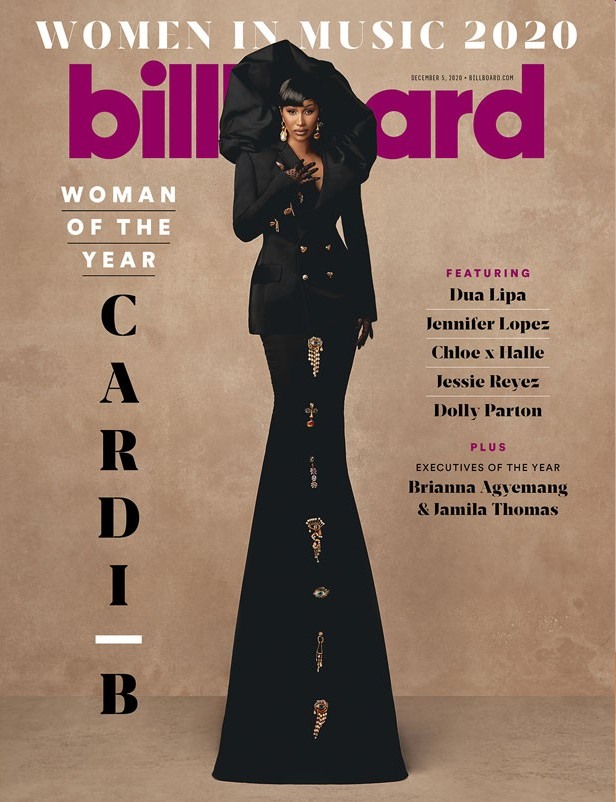 Covers & IG courtesy of Billboard.