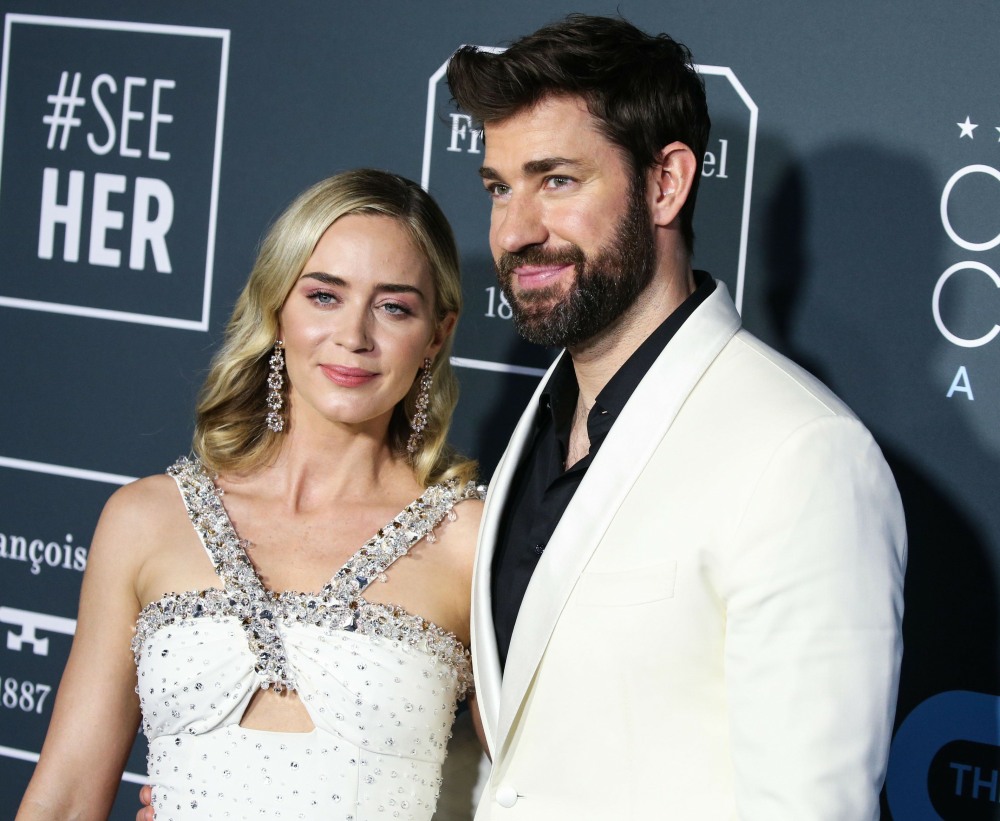 Okay, so I've gone this long without watching the trailer for Wild Mountain Thyme and I can't believe I waited. This movie looks so stupid, OMG! I love it. I will totally watch it. I love stupid rom-coms so much. Wild Mountain Thyme features Emily Blunt's bangs and terrible Irish accent, Jon Hamm playing a gruff New Yorker, and Jamie Dornan proposing to a cow.
Such a mess! If a leprechaun saves the day, they'll have hit every Irish stereotype. Anyway, this is the film Emily is currently promoting, which is why she spoke to People Magazine in an exclusive about how she's been handling the lockdown this year:
Emily Blunt says she is grateful to have her husband, John Krasinski, by her side — especially during the pandemic.

"Having John's support is everything, because we are each other's confidant," Blunt tells PEOPLE in this week's issue. "That shared understanding has really been a very vital anchor for me."

The London-born actress, 37, who stars in the Irish romance Wild Mountain Thyme, says having daughters Hazel, 6, and Violet, 4, has also helped keep their spirits up during this time.

"Being around little ones during the pandemic was such a saving grace because they would just be bouncing around the house, and your job is to protect them from what is happening and make sure their life remains joyful. That was a pretty great lifeline for John and me during the pandemic, for sure," says Blunt.

Lately the couple — who were introduced by a mutual friend in 2008 and married at pal George Clooney's home in Lake Como, Italy in 2010 — have been enjoying quiet nights at home cooking and binge-watching their favorite shows.

"We watched The Crown in three days, and then we were bereft," says Blunt. "That's the other thing about the pandemic: how lost and broken you feel once your favorite show has ended. Like, what should I do with my life now?"
She doesn't say where they spent the lockdown, but I'm assuming they stayed in Brooklyn, which is where they moved several years ago as a compromise between London and LA. And I'm glad she and John were able to be each other's anchor. While they still seemed like an odd couple to me even years after they got together, I sort of believe Emily and John are in for the long haul now. The pandemic has wrecked so many relationships and marriages, it's nice to hear from someone who leaned on her husband in the lockdown and perhaps they'll come out of it even stronger. Emily is also sort of promoting A Quiet Place Part II, which John directed and will be released next year.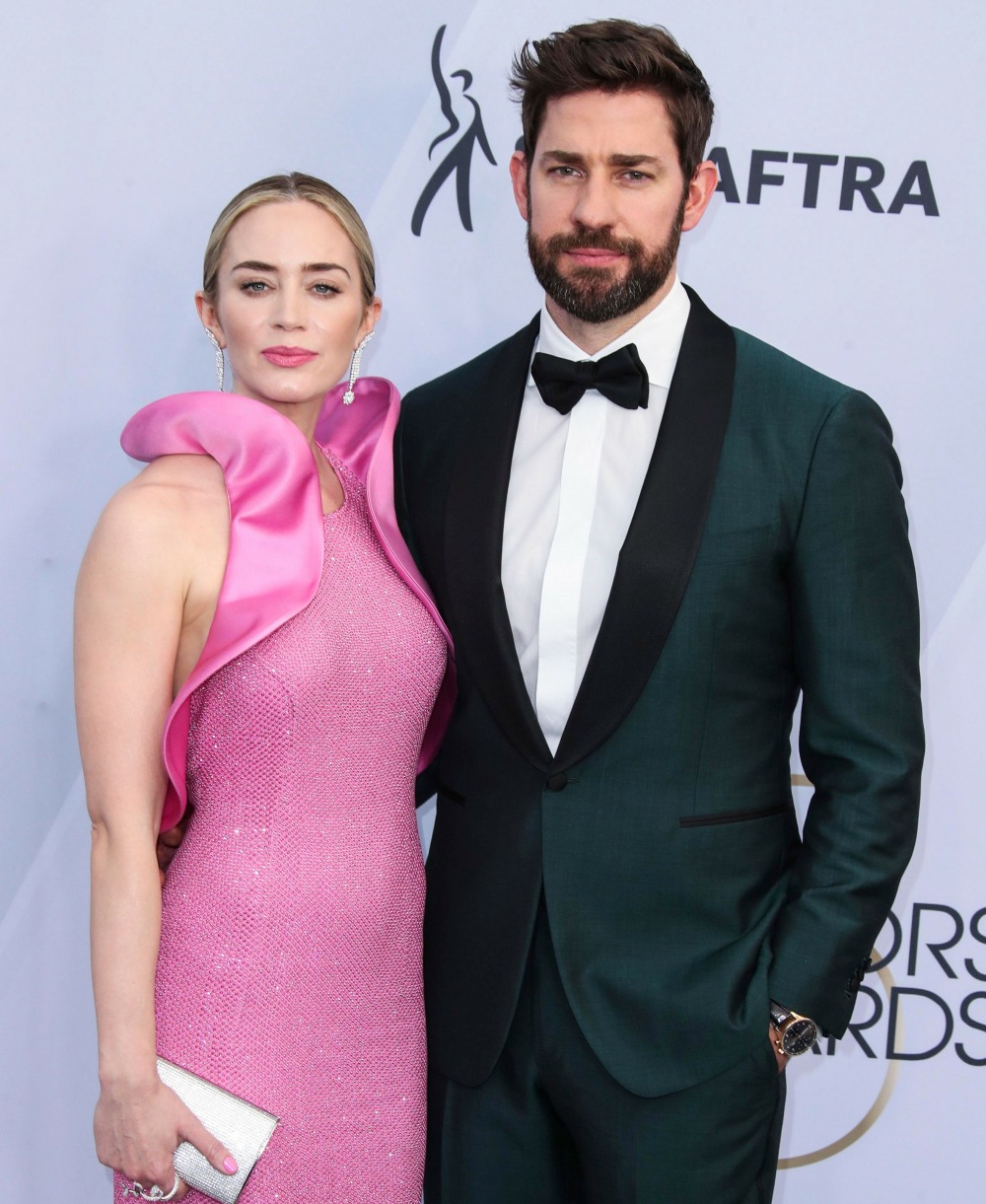 Photos courtesy of Backgrid, Avalon Red.