This is an absolutely ridiculous story which I love on so many levels. On Friday I was going through the talkshows' YouTube channels looking for new interviews to cover. I found this segment with Drew Barrymore and Ross Matthews talking about an article on Allure. It's by Marci Robin and is called "Press-On Toenails Are My Weird Secret for a Cute, Quick Pedicure." This was the first time I had heard that press on toenails exist and I was intrigued. I've been having issues with toenail fungus and it's getting better but one of my big toenails is still half the size of a regular toenail. What if I could just cover up my toenails? Of course this isn't a problem now but in summer after we get the vaccine and I'm dating three guys it will be an issue. Maybe press on toenails are the answer for me! The journalist almost sold me on them, but I have reservations. More on that in a moment. Here's some of what she wrpte. She's used the press-on toenails from Impress and Kiss and there are also ones you glue on.
My solution at the time was something people scoffed at when I said it out loud but either marveled at or didn't blink an eye when executed: press-on toenails. I found a "French pedicure" set by Kiss, and while I've never really loved the white-tip look, they fully did the job. They made it seem like I had not-ravaged, nicely polished toenails, staying put through not only the wedding but several days after. I've never forgotten them and, in fact, remember them quite fondly.

For reasons I can't even begin to explain, I've moved past my more than 30-year nail-picking habit, and both my finger and toenails have grown out quite nicely. I'm not the most talented polish applier, but that's been OK — I became a nail-salon regular for manicure and pedicures. But once the pandemic made that impossible I found myself at a loss.

The demand for this solution must be high because there are so many more options than when I chose the French pedicure over literally nothing else. Kiss and its sister brand Impress is still the go-to for both adhesive-back and manually glued-on styles, and there truly is something for everyone's tastes: the Impress Press-On Pedicure (just $8) comes in several bold and subtle sets with glitter, nail art, and even different textures.
The verdict is that these are great for special occasions and when you need your toes to look cute in a pinch. I looked for these at my local CVS and they don't have them unfortunately. It wouldn't matter anyway, no one is seeing my feet at this time. I don't have the issue of not being able to get pedicures or manicures though. I hate people touching my feet and have done my own pedicures for decades. It's been four months since I've polished my toes, which is the longest I've ever gone, although of course I trim them. My main issue with these press-on toenails is that I hate the long toenail trend and keep mine short. It's so weird to me that women get French manicures on their toes! Your toenails are supposed to be short! These can always be cut or filed down though.
You can get the Kiss press-on toenails and the Impress press-on toenails on Amazon, but the article notes that they're under all $10 at the drug store and Impress goes for $13-14 on Amazon. If you're interested in the Impress brand you may want to try looking locally first.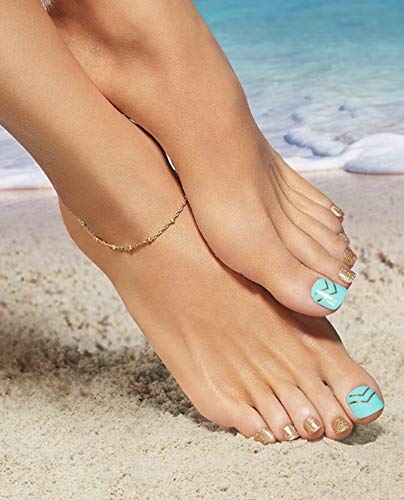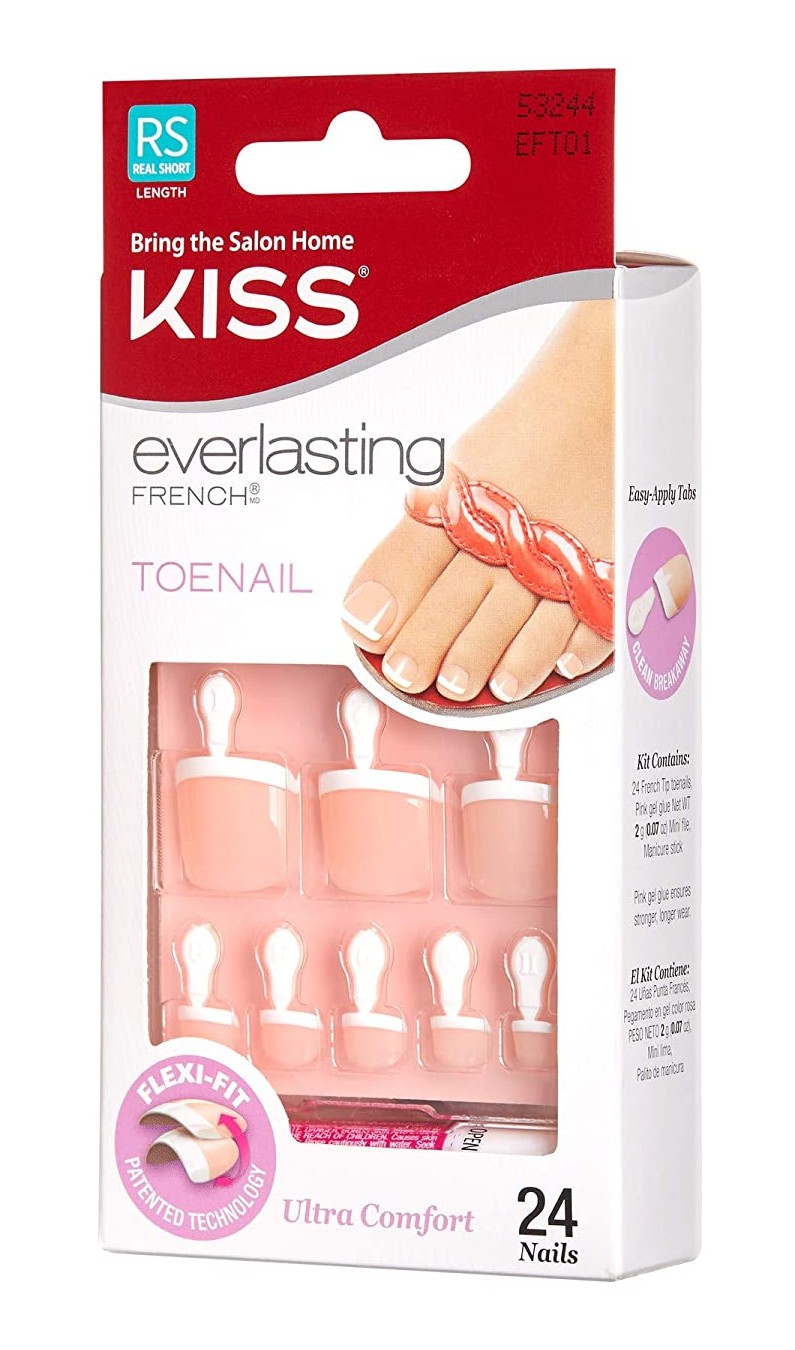 This post has affiliate links. If you make a purchase through these links we get a percentage and appreciate it.