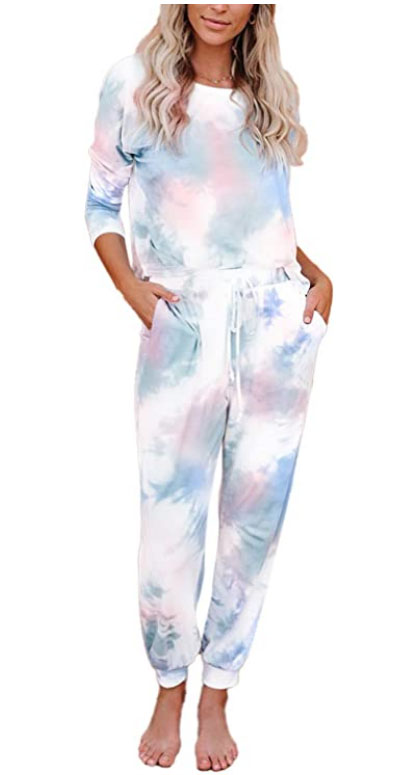 I think I've found enough gifts for everyone but I feel like I've forgotten something or someone. I often feel that way about shopping in general though, like I'm missing something I need. Here are some gifts I'm looking at!
A tie dye lounge set that's cute and comfy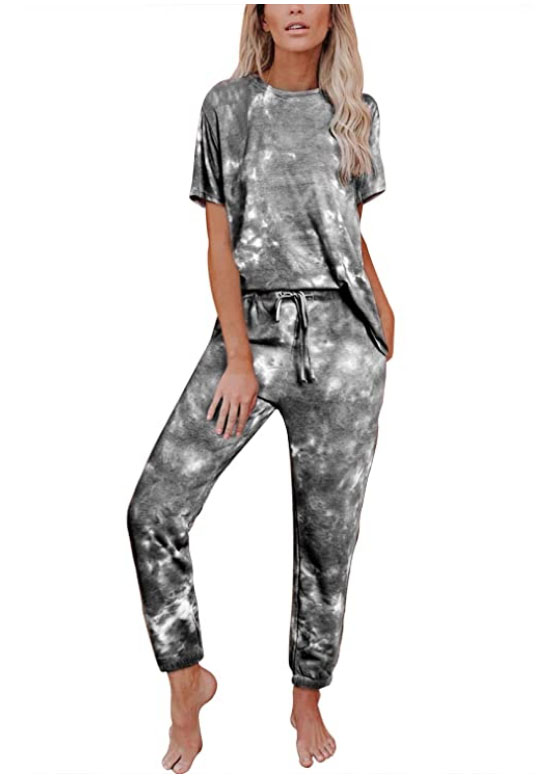 I keep seeing these tie dye lounge sets and wondering if I need one. I looked through so many of these which had fake reviews and this set by Selowin was the only one I could find with an A on Fakespot. It has 857 reviews and 3.8 stars. You can get it in 22 different styles and tie dye colors and in sizes small to 3x, all under $36. It comes in versions with short sleeve or long sleeve t-shirts or with hoodies. Reviewers say these are soft, cute and comfortable. "This set is adorable and fits perfectly! The fabric is breathable but thick, perfect for fall and winter lounging." "So comfortable! I bought one pair for me, one for my daughter and another of my friends bought a pair."
A large initial necklace would make a great gift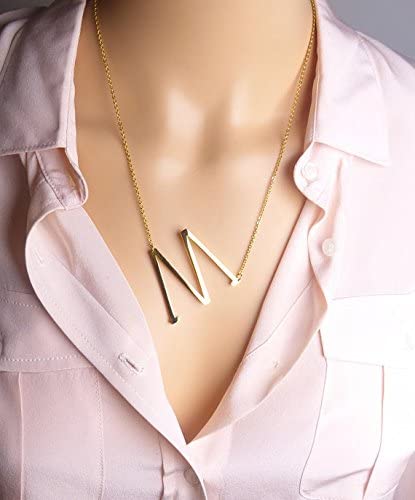 I have a little initial necklace that's gold and I wear it with a cute chain link necklace similar to this one. I would love a big sideways one like this. This large initial necklace by Rinhoo is under $9 and comes in gold or silver finishes. Both have over 1,700 ratings, 4.4 stars and Bs on Fakespot. Reviewers say it looks just like a similar necklace from Anthropologie that retails for $45. "This necklace is really cute. It's a great price and I wear it almost every day. The quality is good for the pricing." "I get compliments on it every time. I love it."
20 pairs of acrylic hoop earrings to give separately or as a set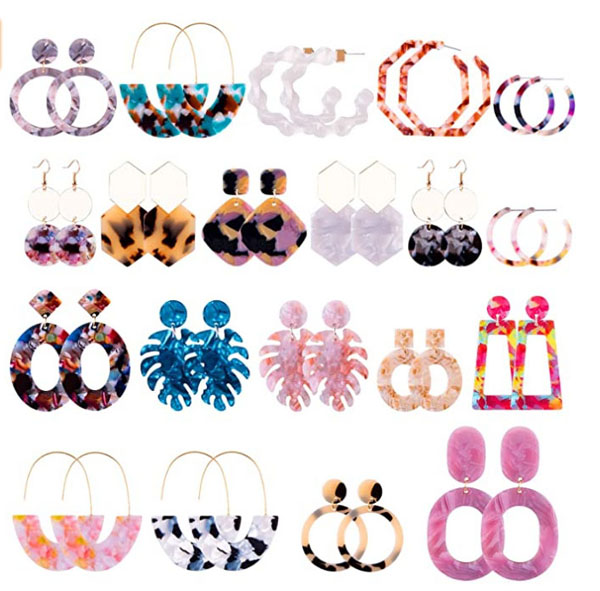 This is a set of 20 colorful and stylish acrylic hoop earrings in all different styles for just $18. I can't believe how many cute earrings you can get for under $1 a pair. These earrings by Duufin have almost 600 ratings, 4.5 stars and an A on Fakespot. Women say they're a great bargain, that they're lightweight and won't weigh your ears down and that they look much pricier. "What a deal for $20! They look even better in person." "Honestly, I am so surprised at how good these are. I am gifting them but definitely am keeping a few of them. They are soooo cute."
A water-resistant toiletry bag that fits so much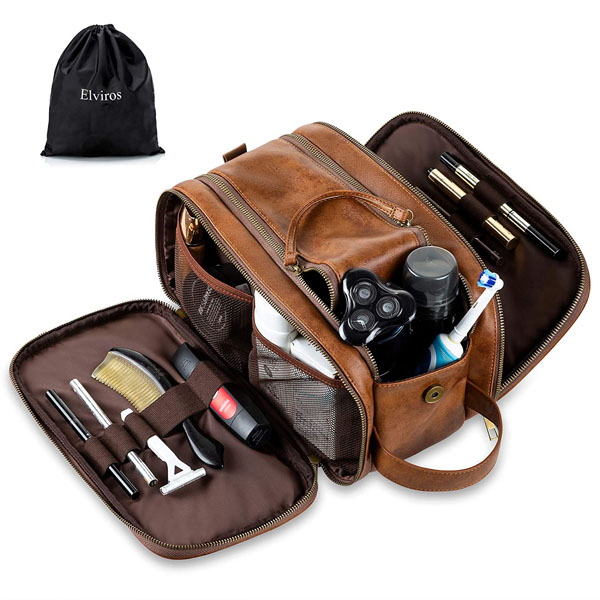 It's hard to find useful gifts for men. This water-resistant toiletry bag by Elviros could be just what they need. It has over 1,800 ratings, 4.7 stars and a B on Fakespot. Reviewers say it has so many pockets for organizing and that it holds a lot. "This bag holds sooo much and has so much storage which is perfect." "This is the roomiest travel toiletry bag I have ever owned. As a wet shaver, there is more than ample room for my razor, brush, shaving soap, alum block, including my aftershave splashes and balms. I am equally impressed with the two zippered side storage compartments that allow for separating and organizing my body and tooth care products."
An inexpensive clip-in hairpiece that can transform your hair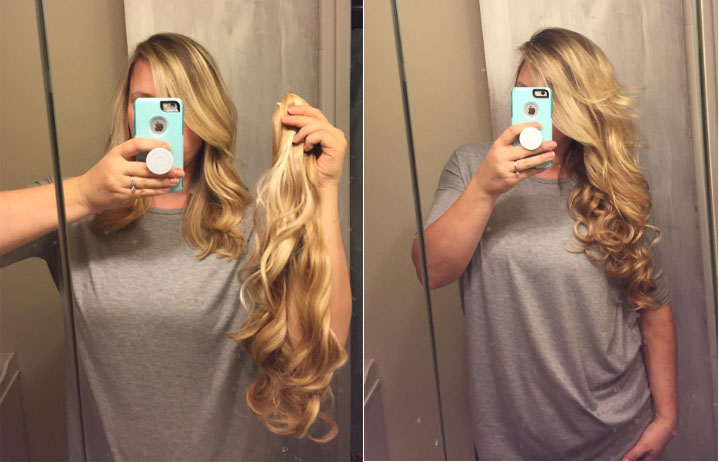 I've wanted to try a hairpiece but it's an expensive gamble on something that might not match my own hair, or which I might not like. This clip-in hairpiece by Reecho is just $10. It has 13,000 ratings, 3.9 stars and an A on Fakespot. Women say they get a lot of compliments on their hair when they wear these and that they can't believe how nice they are for the money. "I bought it for a costume for Halloween, but it's nice enough quality to use for date nights or whatever!" "I can't believe all the money I spent on natural hair extensions until I got these ones. OMG I'm so amazed by how natural they look." "This is the best $9 I've ever spent on beauty!"
A reasonably priced pleasantly-scented soy candle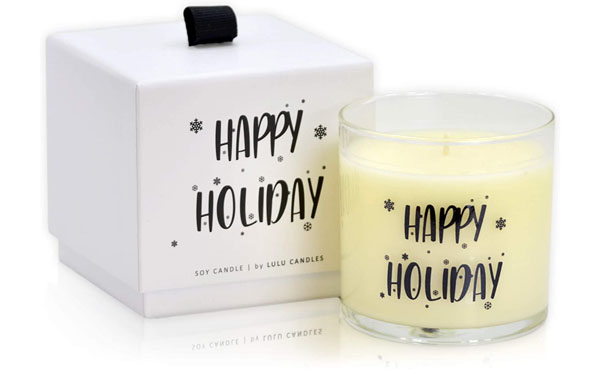 Soy candles can be pricey but these hand-poured soy candles by Lulu are reasonably priced at $15 for 6 ounces or $25 for 9 ounces in a box. They're the number one bestseller in pillar candles. They come in 36 different varieties including blueberry cobbler, jasmine infused bergamot and vanilla oak and they even have two different cute Happy Holiday candles that comes in gift boxes. These have over 17,000 ratings, 4.5 stars and the same score on ReviewMeta. Reviewers say they smell lovely, are long lasting and that they make great gifts. "I had ordered it for a friend but fell madly in love with the [pineapple evergreen] smell." "I got the Fresh Linen candle and it has the best scent! Very clean, and not too strong like some other brands, it burns low and slow and puts off just enough scent to fill a bathroom or small office, but not enough to give you a headache." "It lasted approximately 50 hours… It burned evenly and even the jar was so simple and elegant looking."
A face shield with built-in glasses you can wear with a mask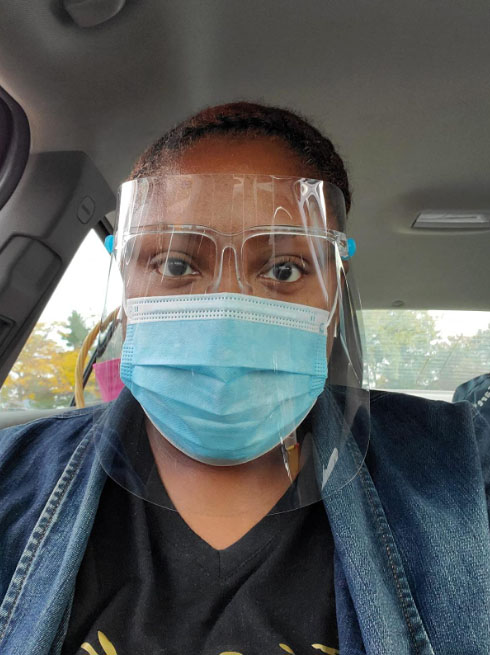 It's frustrating to me to go anywhere inside and see maskless people, and in my town they are everywhere. I wear either contacts with blue blocker glasses and a mask, or a face shield and a mask. (I never wear a face shield alone for this reason.) I have this kind of face shield but now that it's cold they do fog a little. The ones with the built-in glasses look like they fog less. You get four glasses, they are just glasses frames which hold the shield up, and 8 anti-fog shields for $18. These have over 2,300 ratings, 4.3 stars and an A on Fakespot. Reviewers say you have to remember to remove the protective film on both sides and once you do that they are crystal clear and don't fog up. "This face shield is very easy to assemble. It is comfortable to wear, provides you a crisp clear view through the plastic [and] doesn't fog with your breath at all." "Completely comfortable. Very lightweight, I forgot they were on." "Doesnt even feel like there is anything on your face." Please note that reviewers say these don't work along with other glasses. I'm so buying these.
Thanks for reading and commenting on our affiliate post! If you make any purchases through these links we get a small percentage and appreciate it.