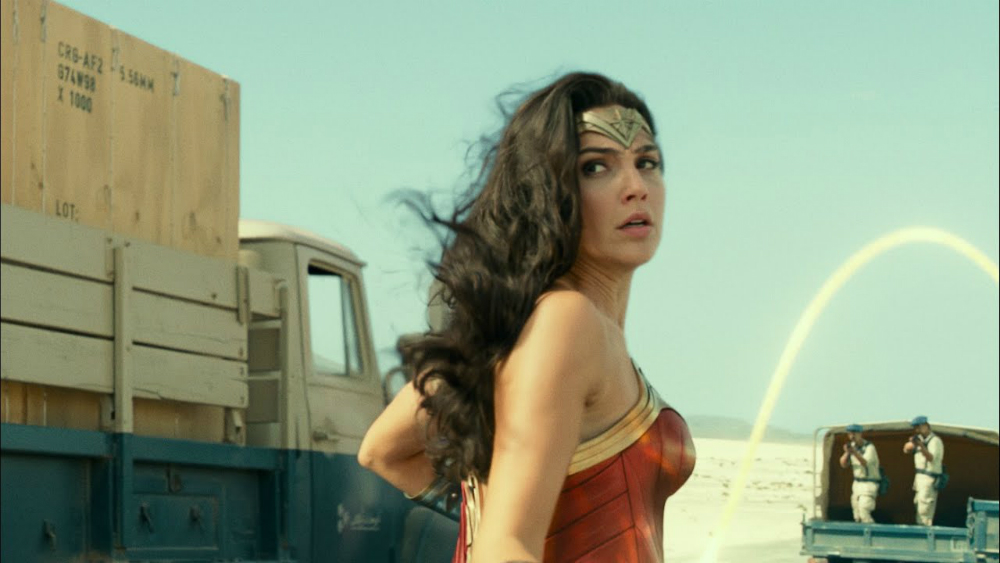 Wonder Woman 1984 will be available to stream on Christmas morning. I'm so thrilled with this decision. Even if you aren't that into the Justice League heroes or movies or whatever, the first film made enough of a splash to recognize this is big news. It's an event, one we thought we wouldn't get until next summer and they're letting us have it in our living rooms, on Christmas morning. That's fun.
If the announcement didn't excite you, does this? WB just released the opening scene. Take a look:
Does that turn the tide of your enthusiasm? I was already kind of excited to see WW84, so I don't count. I love that they went back to Themyscira and brought Hippolyta and Antiope out of the gate. I hope there's more of them. They were so *sigh* awesome. Also, Gal Gadot was recently talking about Lilly Aspell, who plays the young Diana in that scene and could not say enough about her. Apparently, Lilly was so good, they couldn't find anyone to stunt her, so she ended up doing her own stunts. She was 12!
I don't know much about the story. I still haven't figured out how Chris Pine is coming back in any logical sense. And I don't know the canon they're dealing with so I'm going in blind, by choice. My hope is that now that Patty Jenkins and Gal have proved themselves with the first film, they can have some fun with this one, stretch their legs a little. And I seriously hope they worked out any plot holes, so they don't blow the ending like in the first film. Early reviews are pretty good, so fingers crossed. My husband is most excited about Kristen Wiig, both her character but also what she's going to do with it. I'm looking forward to all of it. I have not broached the subject of whether we get to watch this on Christmas Day or not. Maybe I could ask for that from Santa?
Oh, and if you aren't excited by this, maybe this spoiler that Kaiser posted yesterday might get you there, because it certainly caught my attention. Plus, Lynda Carter has a cameo in this, doesn't she? *squee*