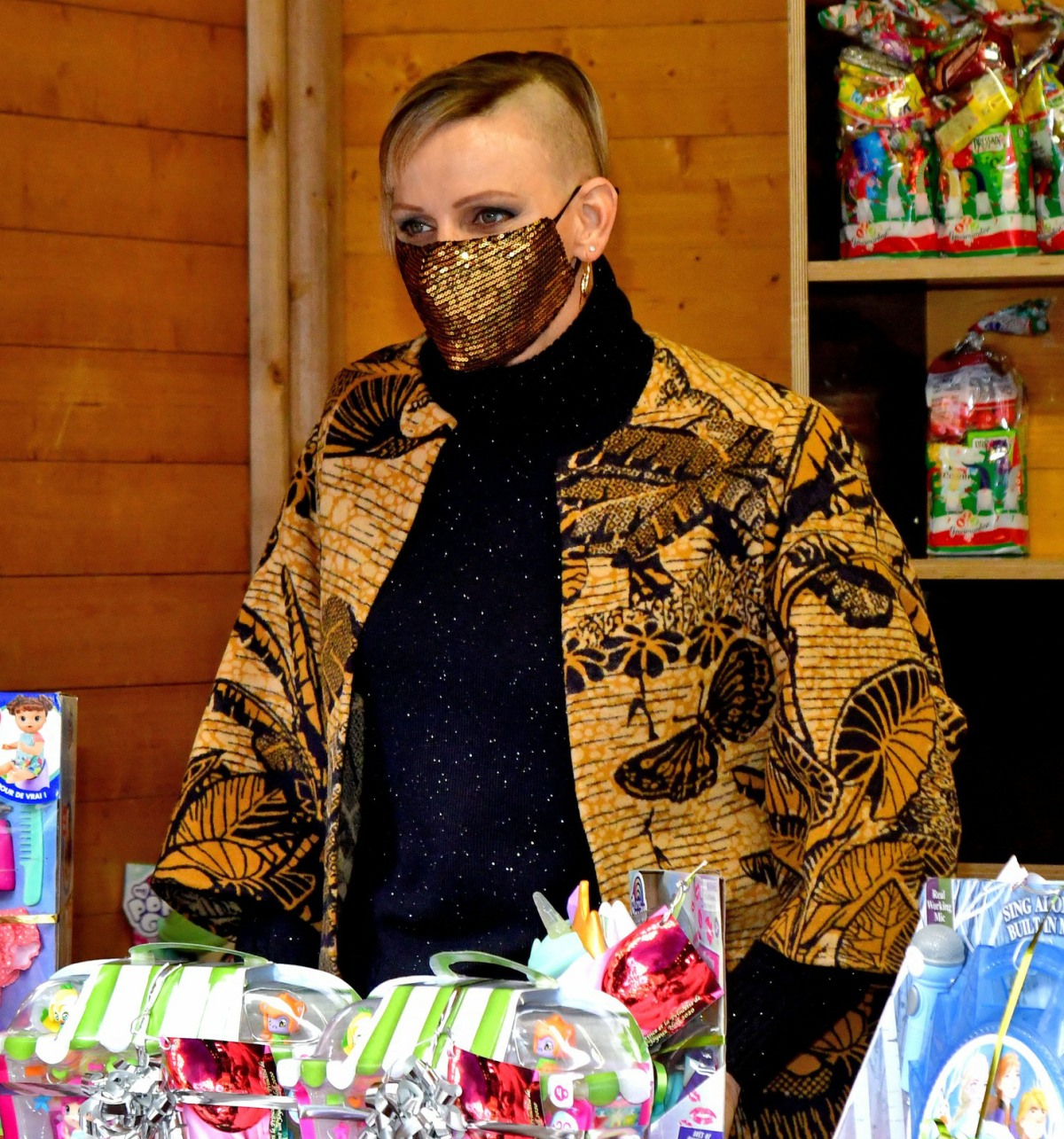 In September, we checked in with Her Serene Highness Princess Charlene a few times, mostly to clown on her hideous baby bangs. Charlene has been going through some changes in this, our most garbage year, and for Charlene that means changing up her hair in completely new and terrible ways. The baby-bangs were pretty bad, and I didn't think it could get any worse. I was wrong! These are photos of Charlene handing out gifts in Monte Carlo yesterday. It was all part of the annual Christmas tree ceremony and it looks like the Grimaldis really organized a nice gift-give-away for the children of Monaco, which is really nice. Charlene was one of Santa's helpers and even Santa was masked (so was Charlene).
As you can see, Charlene debuted her new hair. Gone are the straight-ironed baby bangs laying flat on her forehead. Now her hair resembles the typical Kate Gosselin "Karen" haircut, only she shaved one side. She also still has the bangs, she just swept them to the side. I know that I have strong opinions about hair, but MY GOD!! I cannot get over this hair style. I made out with a skaterboi with this EXACT haircut when I was 14. That's what this haircut is – '90s skaterboi.
When I posted about this on Twitter, someone accused me of, like, being in the pocket of Big Disney and suggested that I believe every princess needs to have long princess hair. I don't believe that! There are plenty of shorter hairstyles which look super-cute. Charlene used to have an angular bob style which – I thought – really suited her face. This is just BAD hair.
One thing though: I LOVE HER MASK!!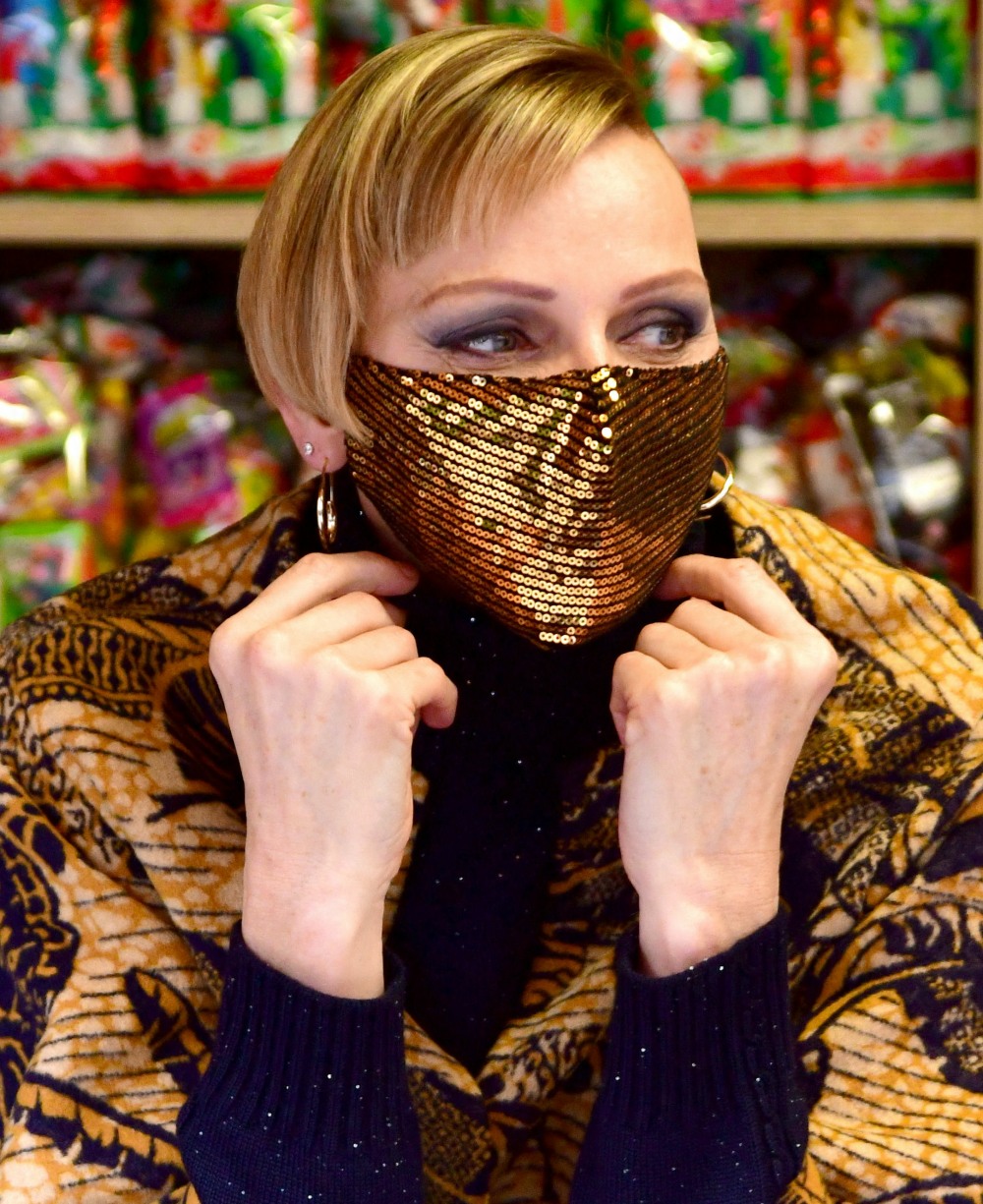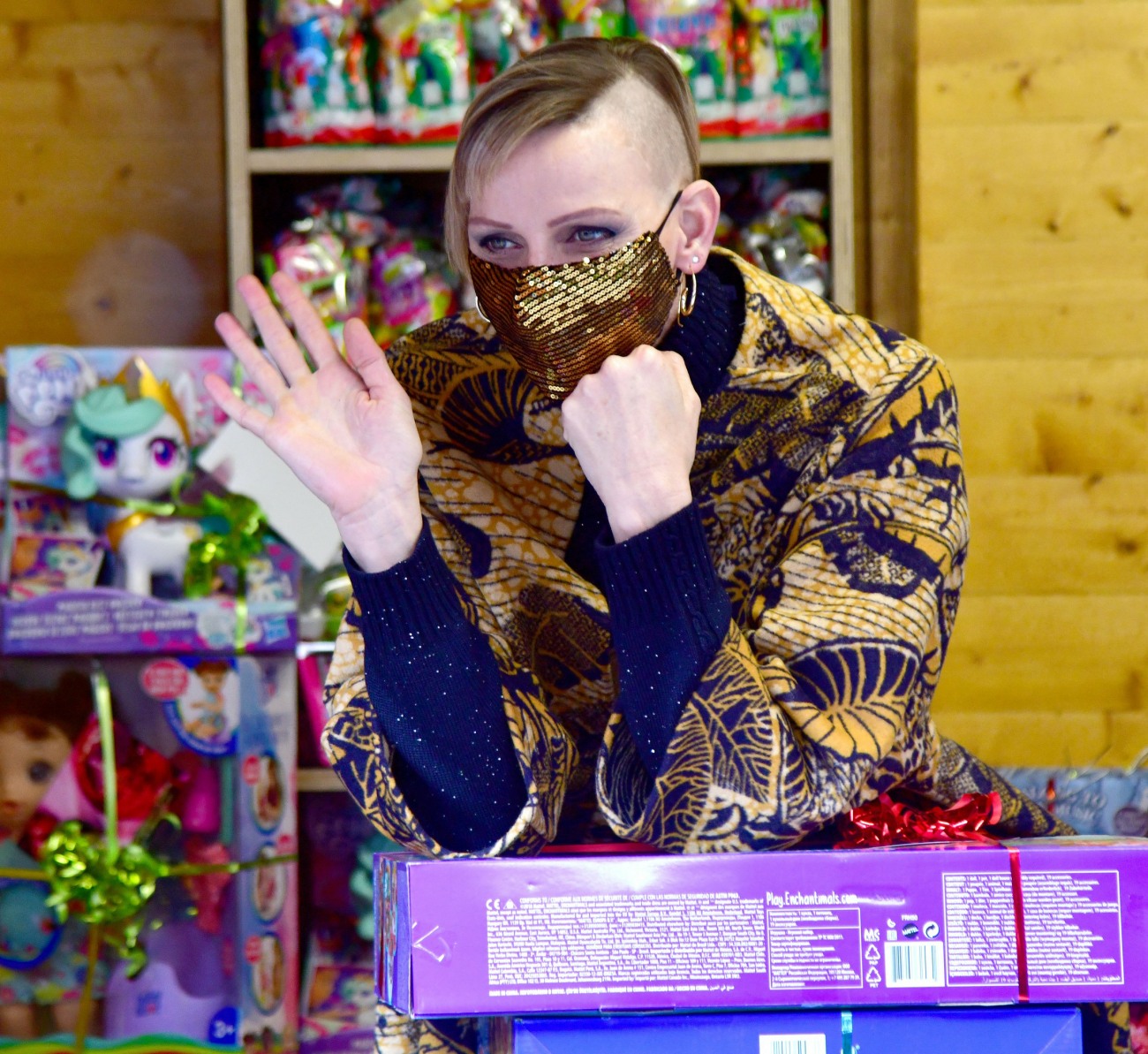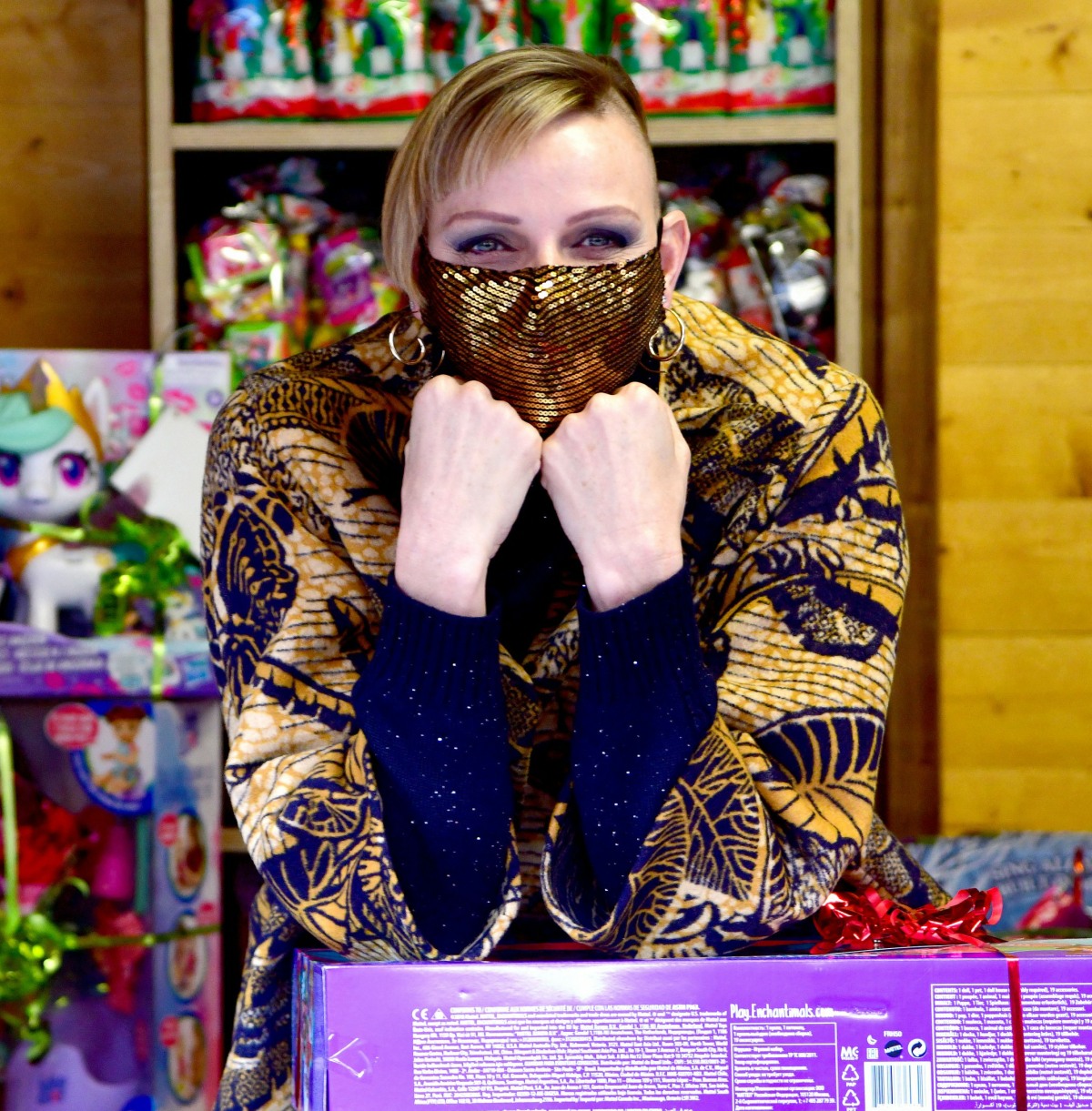 Photos courtesy of Avalon Red.