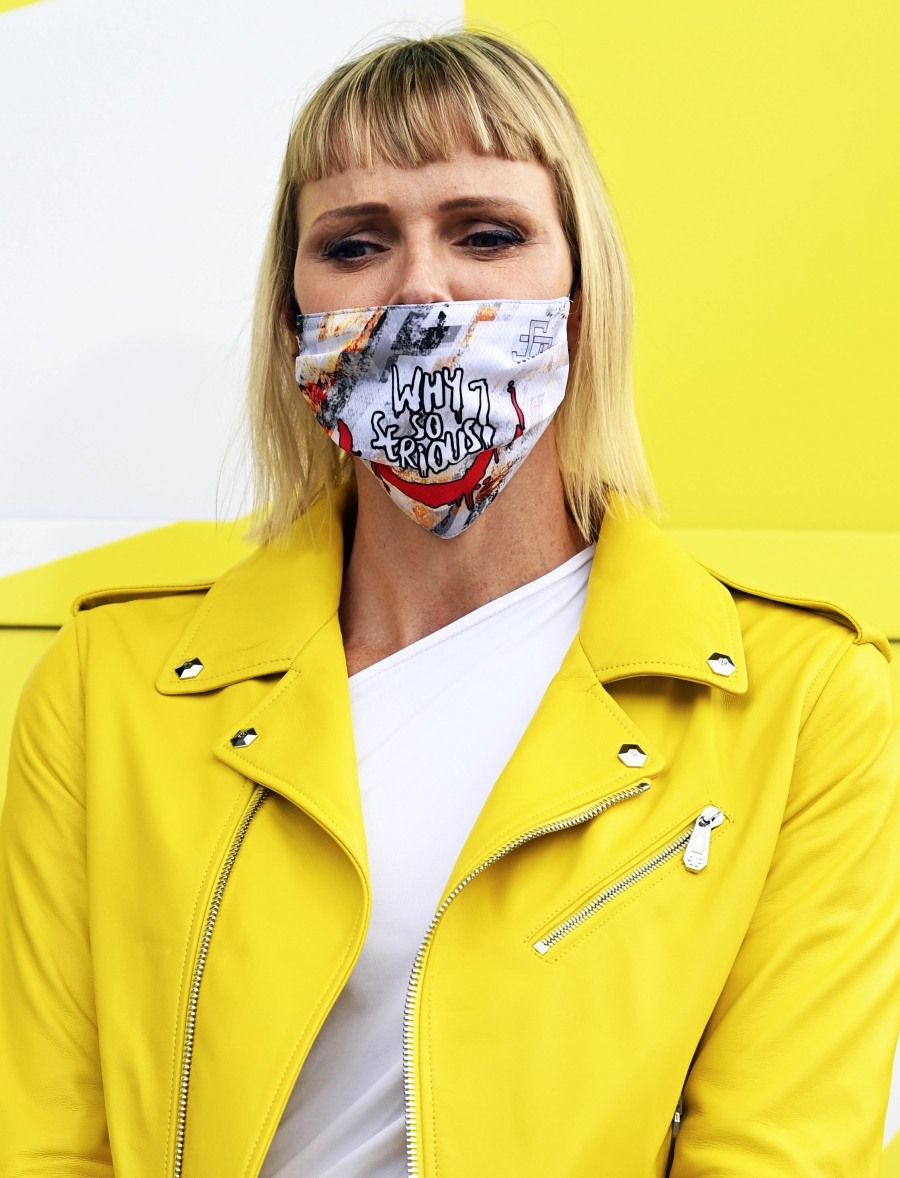 Over the weekend, Prince Albert and Princess Charlene stepped out in Nice, France (right by Monaco) to do something around the Tour de France. They were not alone. They were joined by Charlene's new baby bangs. MON DIEU.
As I looked through the most recent photos of Charlene, I noticed several things at once – again, Charlene can literally go months without doing any public activities. She mostly lives separately from Albert, raising their twins out of the palace. The last time she was photographed before this weekend was back in June, and she did have some kind of bangs situation, but they were not THIS situation. They are, how you say, tragique.
Do you think Charlene even has good style, or knows what looks best on her? There have only been a handful of times when I've really thought "yeah, she nailed that look." Mostly, her clothes are not right for her body type, she has Resting Sadface and now these baby bangs on top of all of that? CAN WE NOT.
I am pleased to see both Charlene and Albert masked up though. Albert had coronavirus back in March. Charlene did not (or she did and no one said anything). Her mask says "Why so serious?" from Batman/The Dark Knight.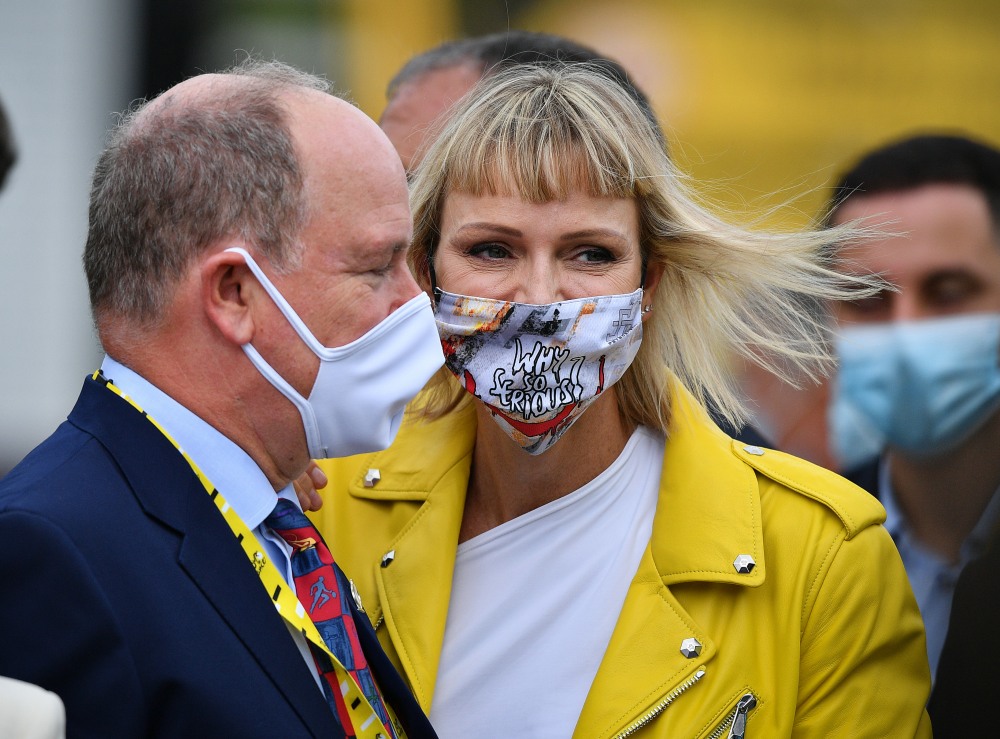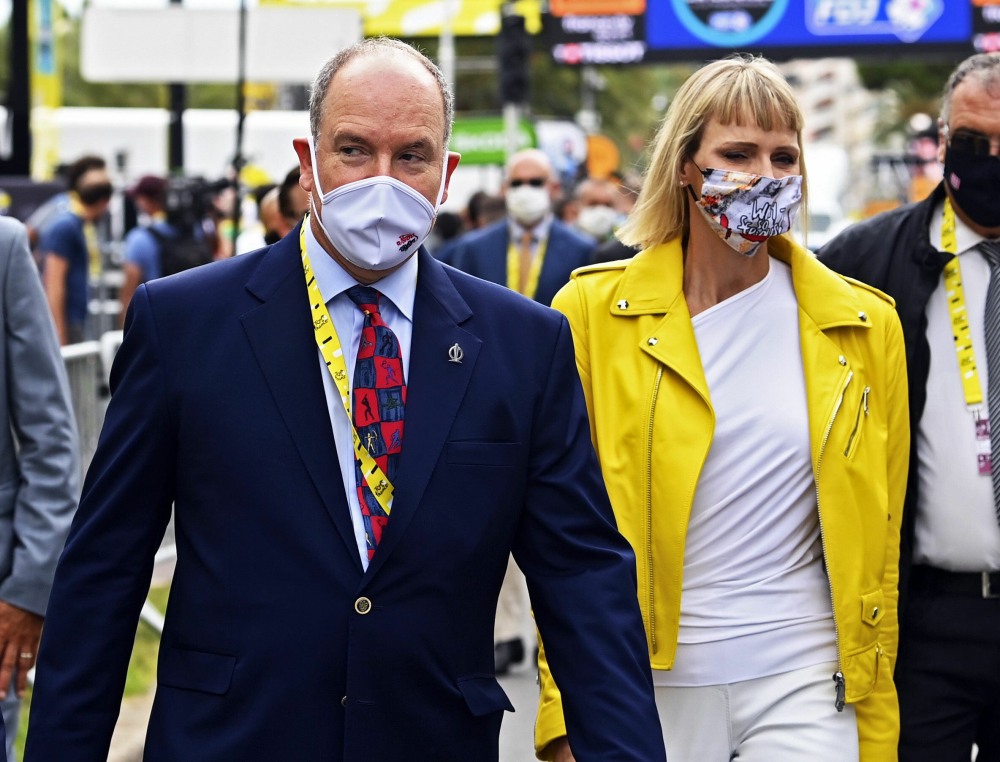 Photos courtesy of Avalon Red.