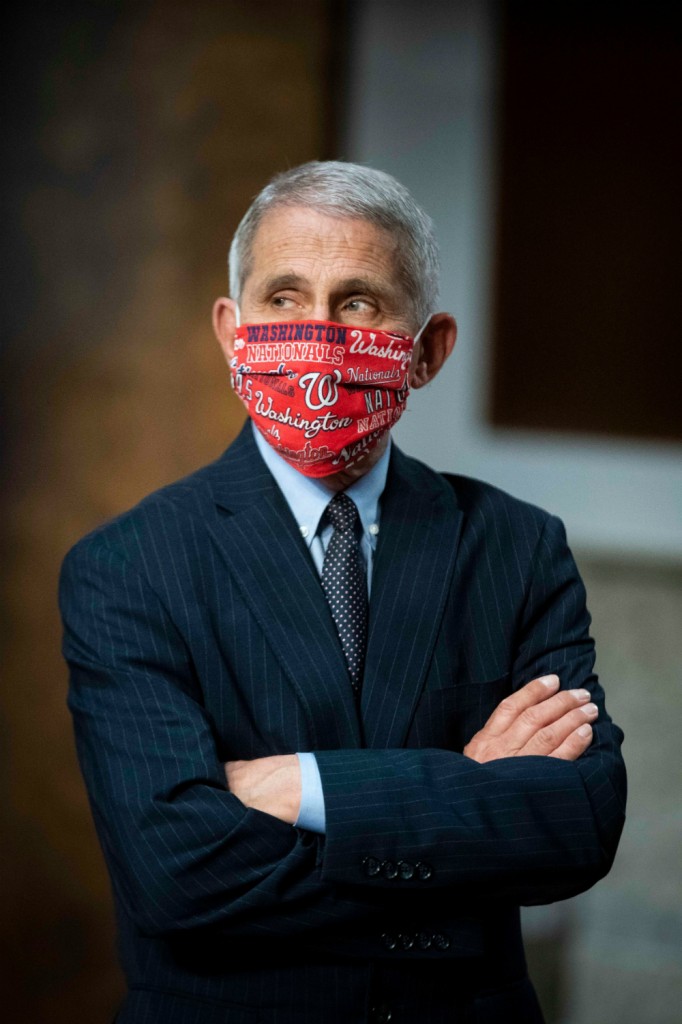 Even with all the hope the first vaccine jabs bring, Dr. Anthony Fauci wants to remind everyone that now is not the time to stop taking precautions when it comes to COVID-19. Unfortunately, that means keeping Christmas to your household and your household alone. Dr. Fauci isn't just asking us to do it, he's living it. Dr. Fauci and his wife, Christine Grady, will not see their three daughters for the first time since they were born, a double blow since Dr. Fauci's birthday is Christmas Eve. But, he said if we all behave this year, we can expect to celebrate large next Christmas, so we just have to suck it up.
Dr. Anthony Fauci is keeping his Christmas gathering small this year due to the ongoing coronavirus pandemic, and he's urging other Americans to do the same.

Fauci, the nation's top infectious disease specialist, said in a recent interview with The Washington Post's "Power Up" newsletter that he and his wife, Christine Grady, are not seeing their three adult daughters — Megan, Alison and Jennifer — on Christmas for the first time since their births.

"I'm going to be with my wife — period," Fauci, 79, said. "The Christmas holiday is a special holiday for us because Christmas Eve is my birthday. And Christmas Day is Christmas Day. And they are not going to come home … That's painful. We don't like that. But that's just one of the things you're going to have to accept as we go through this unprecedented challenging time."

With the U.S. experiencing record-number cases of COVID-19 and hospitalizations, Fauci pleaded for Americans to take the necessary precautions during the holidays.

"Stay at home as much as you can, keep your interactions to the extent possible to members of the same household," he said. "This cannot be business as usual this Christmas because we're already in a very difficult situation, and we're going to make it worse, if we don't do something about it."

Although the ongoing COVID-19 pandemic is an "unusual situation," Fauci went on to note that "it's not going to last forever."

"It is highly likely that with vaccines being distributed, that we will be back to normal by next Christmas," he said. "So make the choice and keep yourself and your family healthy so that you'll have many more Christmases ahead of you."
First of all, I love that Dr. Fauci is putting this out there. I have to believe he was in the front of the line for vaccines, as I am hopeful our new president and vice president will be. The public needs to see the people in power leading by example. If anyone knows a safe way to gather, it would be the Fauci family but clearly, the only true safe way to celebrate this year is to stay apart. And this is especially important considering that the virus hit close to home for them. The brother of his youngest daughter's boyfriend, who was 32 and in great shape, died from complications and it left both families heartbroken.
There is no question that this pandemic has taken a toll on everyone. It's taken from us emotionally, physically, financially, psychologically – the list goes on. But just because we are all ready for the pain and strife of this ordeal to be over, doesn't mean it is over. I was desperate for a joyous Christmas that included my parents. That got cancelled when California's numbers skyrocketed. My parents are so depressed, they can't even fake it on phone calls. My son, who really has tried his best through all this, hit a wall this week. He broke down, saying he needed it all to end and just couldn't do it anymore. You could almost hear my heart snap. My daughter had to decline another g-d in-person birthday invitation this weekend because we said absolutely not. I'm not here to brightside this for you, there is no question that all of this sucks. But just yesterday, I read the headline, "1 in every 8- LA residents Infected No End in Sight for Disastrous Surge." That's the reality. And no matter how much I want to force the Christmas spirit into our world right now, I can't. So, I'll have to accept what I do have, which currently is four healthy family members under my roof and honestly – that's everything this year.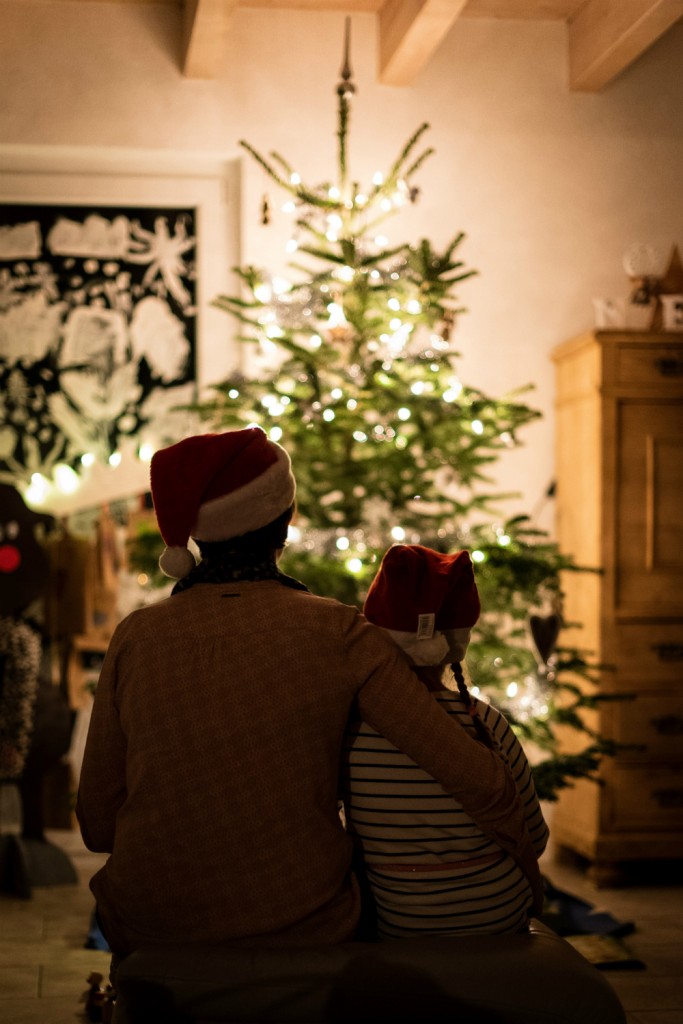 Photo credit: Avalon and S&B Vonlanthen on Unsplash