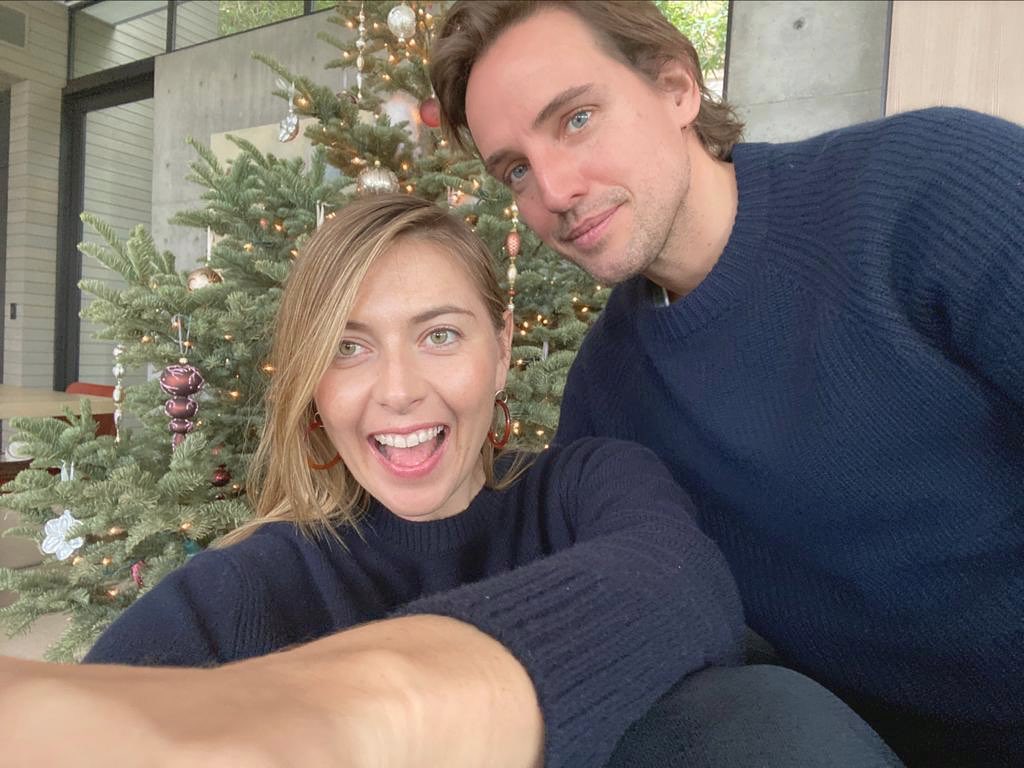 Maria Sharapova retired from tennis early this year, just after she lost first round at the Australian Open. She had been a shadow of her former self ever since she returned to the tour in 2017, following her suspension for doping. I still think about the audacity she had, to lie so coldly with a doping cover story that still makes zero sense. Anyway, Maria returned to the tour in 2017 and in the two and a half years that followed, she was beset with a laundry list of injuries. She was constantly pulling out of tournaments after taking wild cards, and she consistently lost in the first or second round whenever she did play. While Maria still had her defenders (coughChrisEvertcough), the jig was up. The only reason Dopapova won before 2016 was because of the performance-enhancing drugs.
Anyway, the doping, lies and injuries were not the only thing to happen to Maria during this recent timeline. In 2018, she met Alexander Gilkes, a posh British dude who went to Eton with Prince William. Gilkes and Prince William are still friendly and travel in the same circles. Gilkes was also married to Misha Nonoo for 13 years – they divorced in 2016 (and Misha remarried in 2018, in a wedding attended by Ivanka Trump and the Duke and Duchess of Sussex). Anyway, Gilkes and Maria seemed quite loved-up. And now they're engaged, as you can see from her Instagram.
Does anyone have any idea what "This was our little secret, wasn't it" means? I take it that they've been secretly engaged for a while and they're only announcing it now? But… who was checking for it? Like, was it a secret or did no one care? Hell, maybe it's a reference to a pregnancy, God knows.
Alexander works for Paddle 8, the online art auction house which used to employ Princess Beatrice. I think Maria lives in London with Alexander now, or at least she seems to have been locked down in London this year with him. Will they split their time between London and her institutional-looking LA home?
Photos courtesy of WENN, Avalon Red and Instagram.