Embed from Getty Images
Carey Mulligan is promoting her women's revenge movie, Promising Young Woman, which opens in theaters Christmas day. You can see the trailer here, it looks awesome. She plays a woman who enacts revenge on date rapey guys. Carey was on Kimmel promoting the film. She came across as funny and self deprecating and I especially related to her story about her rules around Christmas. I'm not like that about Christmas, I tend to go with the flow on holidays. However I'm particular about how I keep my house and appreciate when celebrities admit they're picky like that. If one of my friends or family has rules like this I try to respect them in the hope that they'll do the same for me.
Her Christmas rules
They're not fun they're just sort of rules where I insist on things being done a certain way and if they're not I get sort of cross. My parents and my husband and everyone has to still be in their pajamas no one's allowed to have a shower first. You have to get your drink ready [and have] had [a quick] breakfast. Sit down on the floor [and] focus, don't be on your phone or like distracted with other things. Everyone has to watch the person opening the present.

Her brother pranked her one year by pretending he'd opened a present without her there
As we come through [the door] I see my brother and he's got like a bit of wrapping paper and he's going 'oh my god I love it.' I say 'I can't believe you started without me' and I burst into tears and walked out of the room and locked myself in the bathroom. My brother was like 'oh my god it's a joke this is a bit of wrapping paper.' I was convinced that he had begun and for like 20 minutes Marcus was the only one who was allowed into the bathroom.

She loves Jennifer Coolidge after working with her
The way that she can improvise, it really feels like you're watching a genius. I've been such a massive fan of hers in the Christopher Guest movies.
[From Jimmy Kimmel Live on YouTube]
Isn't it just like brothers to pick the one thing you're sensitive about, press you on it and then to tell you it's your problem for being upset with their "joke?" They know just how to get you! I'm on Carey's side, if she loves Christmas and wants it a certain way there's no harm in doing it like that. Her Christmas sounds very much like my family's Christmas growing up. One person opens presents one at a time on Christmas morning and everyone pays attention. When I was married to a German guy we opened presents on Christmas Eve and I didn't mind that though, I'm not fussy about Christmas. Plus I got two Christmases because I would Skype with my family the next day too. I don't agree with the "no showers before present opening" thing though. I don't mind having a definite start time, but as I got older I wanted to look good for the photos. Christmas pajama photos are overrated.
Oh and Carey barely talks about her kids with Marcus Mumford but they have daughter Evelyn, five, and son Wilfred, three. She's been married to Marcus for eight years and they keep their private life quiet. I bet their kids are well trained on what's expected for Christmas!
Here's that interview: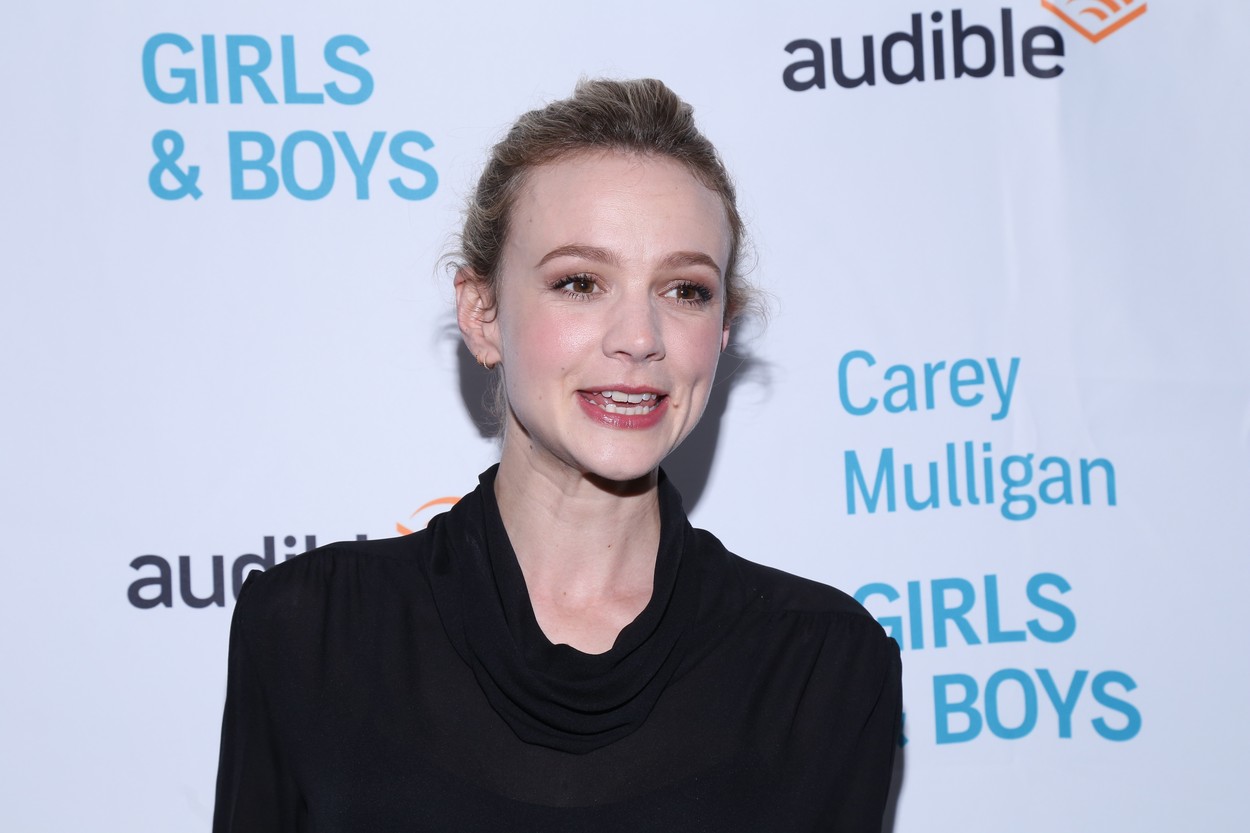 Photos credit: Avalon.red and Getty