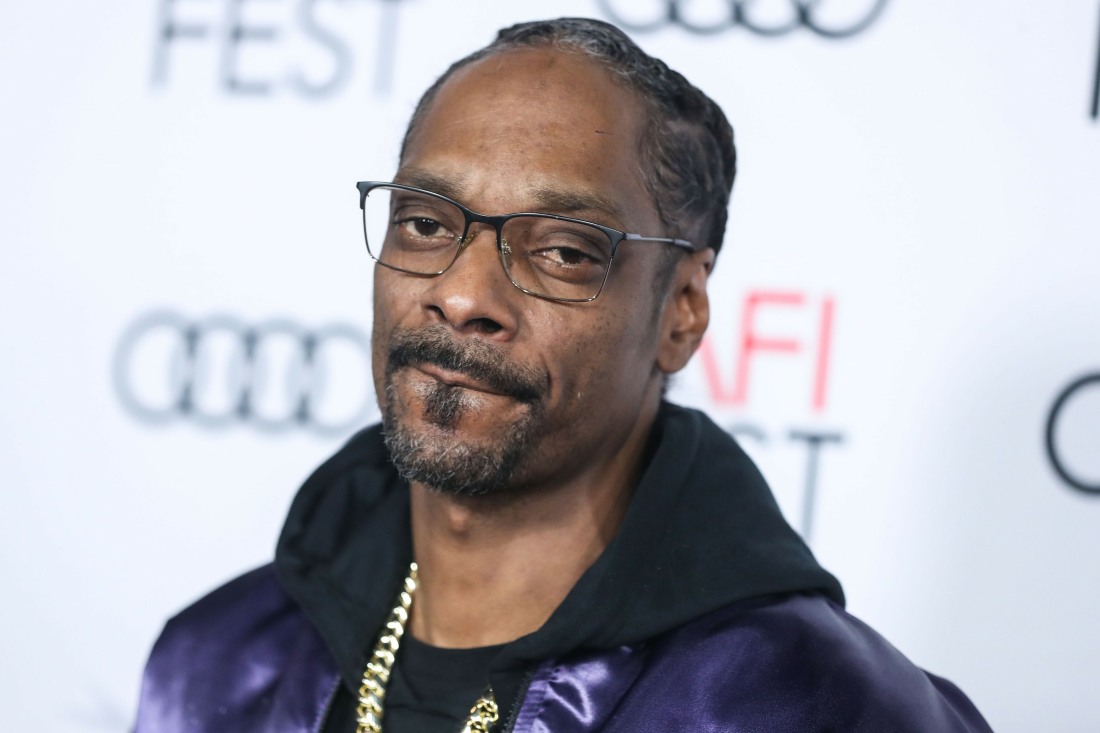 Cardi B and Megan Thee Stallion's "WAP" was one of the biggest moments in pop culture in 2020. The song and video broke records and it became one of those cultural things which everyone had to have an opinion about. Personally, I found it really raunchy, but I also enjoyed the fact that Cardi and Megan were having fun and owning everything about it. Plus, it wasn't *for* me and that's fine. Not everything has to be *for* everybody. Cardi and Megan were two young women singing for other young women. Conservative commentators had a field day and basically acted like wet ass p–sy was destroying young minds. There's also been this thing where Black men in rap have been criticizing WAP too – because they're used to objectifying women and they hate it when the objects of their misogynoir rap about self-love and getting some on their terms. Well, add Snoop Dogg to the pile.
Add Snoop Dogg to the list of people who are critiquing Cardi B's hit single, "Wap" featuring Megan Thee Stallion. As an elder statesman in the rap game, Snoop has had a change of heart on a number of topics over the years. On Thursday (Dec. 10), he sat down for a virtual interview with host Julissa Bermudez for Central Ave, in which he explained his feelings on Cardi's controversial single. Snoop thinks the song may be too raunchy.

"Oh my God. Slow down. Like, slow down. And let's have some imagination," Snoop said of the track. "Let's have some, you know, privacy, some intimacy where he wants to find out as opposed to you telling him…. To me it's like, it's too fashionable when that in secrecy, that should be a woman's…that's like your pride and possession. That's your jewel of the Nile. That's what you should hold onto. That should be a possession that no one gets to know about until they know about it."

As the father of a 21-year-old daughter, Snoop talked about speaking with her on the topic. "My daughter is from a different era, though," Snoop added. "She's from this era. She may be doing the 'Wap' or, you know what I'm saying, a part of the 'Wap,' but I can't be mad at her 'cause it's her generation, you know what I'm saying? But, at the same time, the things that I would rather see, you know, 'cause I'ma older man…"

As the performer of such misogynistic tracks like "Ain't No Fun (If the Homies Can't Have None)" and "Bitches Ain't Shit," Snoop appeared to realize the hypocrisy in his statements and seemed to imply it was more of an age thing.

"Now, when I was young, 21, 22, I may have been with the movement," he added. "I probably would have been on the remix. But as an older man, I love it, that they are expressing themselves and doing their thing. I just don't want it that fashionable to where young girls express themselves like that without even knowing that that is a jewel that they hold onto until the right person comes around."
I think there is nuance to what Snoop is saying, especially with "I probably would have been on the remix. But as an older man, I love it, that they are expressing themselves and doing their thing…" He's basically admitting – in so many words – that he understands that the song isn't FOR him, it's for women his daughter's age. But the rest of it, all of the hand-wringing about women's sexuality being their "jewel" or whatever… for the love of God. He used women as sexual objects throughout his career, in lyrics and music videos and in life. That's why so many men had a problem with "WAP" – they were so used to defining women's sexuality on their terms, and they can't stand it when two of the most famous women in music are like "no, let ME tell YOU about my WAP."
Photos courtesy of Avalon Red, Instagram.