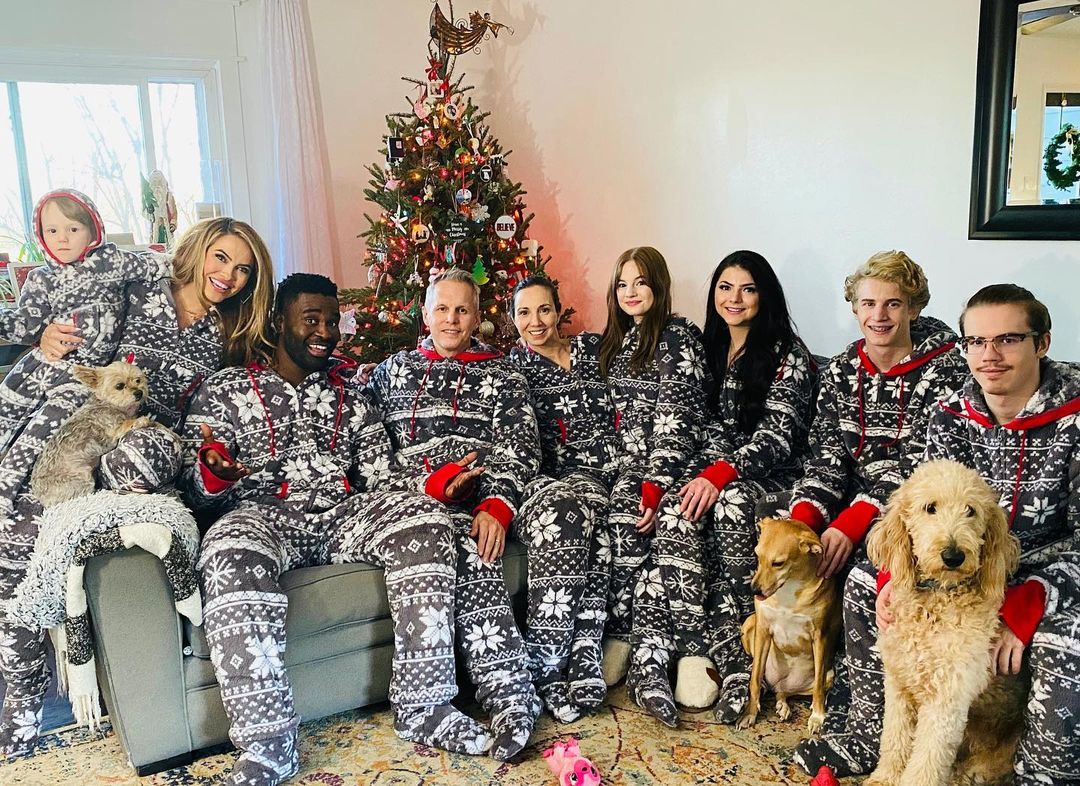 I haven't seen my mom and dad in person since last year. They're in their mid 70s and live far from me or I may have socially distance visited them at some point. In fact I've only seen three people, outside mostly masked, one at a time since March. Dr. Fauci just told everyone not to travel or visit family for Christmas. Plus the infection rate is extremely bad now with ICUs full in many counties and one in every 1,000 people dead from covid in this country. 2020 is the deadliest year in US history. Except people are still traveling, they're still partying and they're still thinking they and their family are the exceptions.
Case in point Chrishell Stause of Selling Sunset. She got unceremoniously dumped by her husband, actor Justin Hartley, by text late last year and has been trying to get the press interested in the fact that she has a new boyfriend, DWTS pro Keo Motsepe. Well I'm interested now because she thought it was a great idea to bring Keo home from Los Angeles to St. Louis with her for the holidays. Chrishell wanted Keo to meet her "immediate" family of at least seven other people. E! Online has the details and these are Chrishell's two sisters, one of their husbands and their kids. We know because she posted photos of everyone gathered together on the couch in matching pajamas – how cute! Where the f-ck are their matching masks?! Why aren't they farther apart? Chrishell says it's ok though because they all got tested before and after. That's not how testing works. Here's what she wrote and she wants us to think it's ok that she put a ton of people at risk because she used some heart emojis and you just don't know her family situation, you guys. Here's her Instagram caption to the photo above, which is part of a slideshow she has not taken down in days despite the well-deserved criticism she's getting.
Introduced @keo_motsepe to the fam. He fit right in 😜😍🥰🎄
Merry Christmas everyone from mine to yours!!! Sending you all so much love💕

*Edit: To those bringing up Covid concerns, I understand and agree this was not a good use of my platform. I normally always try to be socially responsible with my posts because I am naturally a compassionate person. I can see how this does not show that to some. I understand you won't agree, but at least so you can see where I am coming from- This is my immediate family and we all are able to test before and after. This is the first Christmas without our mom we felt important to be there for each other in a tough year. Keo brought such welcomed happiness and selfishly I posted in a very happy moment. Please be safe and I am sending all my love to my supporters & critics. I hear all of you and can appreciate feedback from both sides. 💕
There's no f-ing "both sides" in a goddamn pandemic. (There is no "both sides" about oppression, racism and bigotry either.) One side is death, chronic illness and countless suffering and misery. The decent normal side is making minor goddamn sacrifices of not traveling, getting laid or partying in order to save lives. If she "heard" people or grasped things greater than her own selfish reasoning she wouldn't have done this in the first place. At the very least she would have taken that slideshow down and admitted she was wrong.
I can't stand her sanctimonious tone or this stupid explanation. Testing is just a snapshot in time and experts have cautioned repeatedly that it is not a substitute for masking and social distancing. You can support your family over Zoom and by calling and checking in frequently. "Supporting" them in person can literally f-ing kill them at this time. The fact that she posted this and defended herself tells me everything I need to know about her. I know other people who are doing stupid sh-t like this over the holidays too though. My opinion of people is the lowest it has ever been and I've always been a cynical bitch.
I'm going to end by quoting my favorite comments on that post:
I found I have been unfollowing a lot of influencers lately for their total lack of responsibility during COVID. Im afraid youve joined that list – skintroversion

Wish we could have been with family, but we care about protecting others and not straining our healthcare system. – jojotie

Please be mindful of your platform. It's not good to show large family gatherings. It makes others think it's okay. – alexandra_byrne

Great job doing your part to beat COVID. Great example – jsutherlandauthor

Well, we did a Zoom Christmas with our families today, but I guess different rules if you're a celebrity? – kikarmaole
Oh look she was traveling last week too. A search tells me she went to Cabo San Lucas.
This is all she cares about: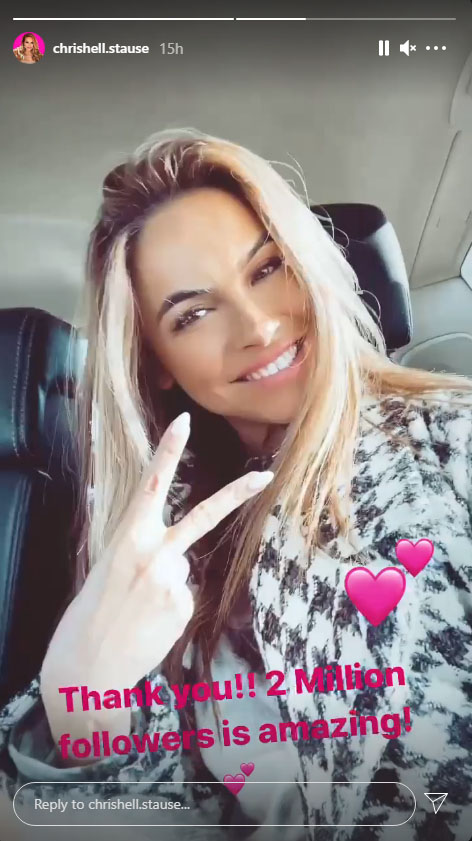 Photos via Instagram