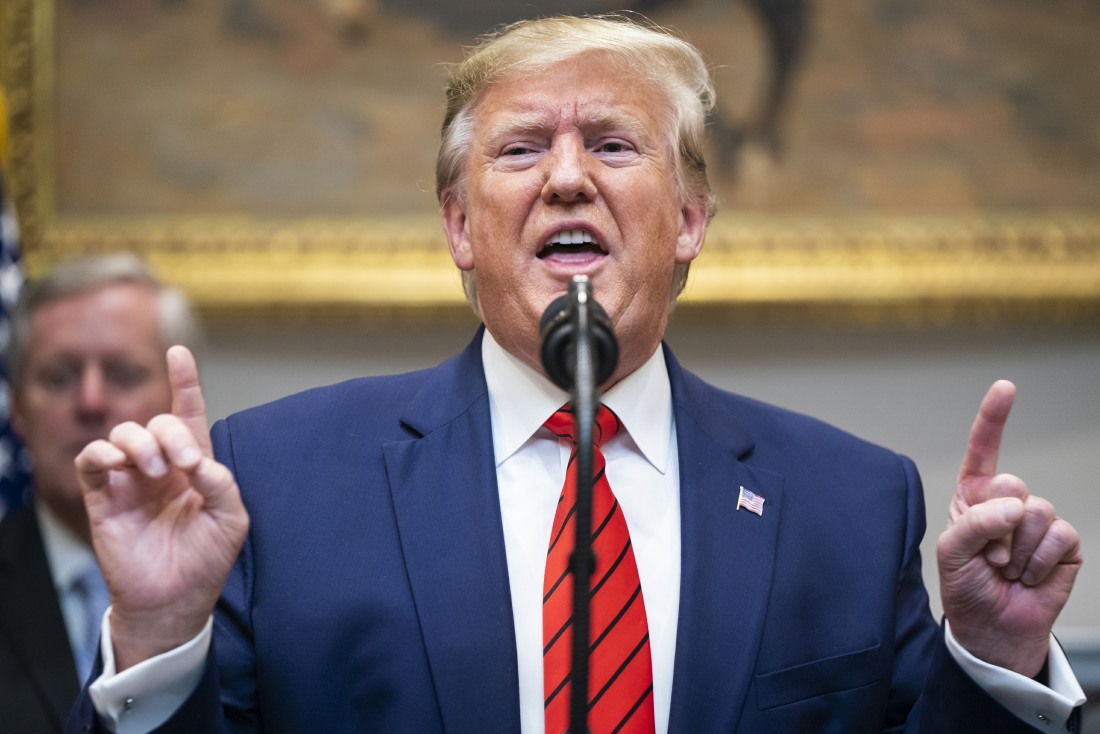 Maggie Haberman at the NY Times has written one of the last pieces on the Trump presidency and holy sh-t, it's f–king wild. It's all about how Trump spent his Wednesday – it's basically the treason tick-tock, a summary of every single thing he did. His day started with a meeting with Mike Pence, before Pence went to the Capitol to oversee the certification of Joe Biden's win. At this point, Trump still believed that Pence could wave a magic wand and somehow NOT certify Biden's victory. Per the Times: "Mr. Trump listened, and stewed and chastised Mr. Pence as soft. He accused Mr. Pence's chief of staff, Marc Short, of being responsible for Mr. Pence's position, and told his own aides that Mr. Short, who was working at the White House complex before the joint session of Congress began, was "not welcome" there."
After that, Trump was driven to his little Sedition rally full of white supremacists, many of them violent and armed. He whined about a "stolen election" and incited his supporters to march down to the Capitol, which they did almost as soon as he was done speaking. Then he was taken back to the White House while the violent chaos descended upon the Capitol:
Mr. Trump monitored the scene as it unfolded on television, according to administration officials and people close to the White House. He continued to disparage Mr. Pence and told people that he was glad that the two Republican incumbents in Georgia, David Perdue and Kelly Loeffler, lost their Senate races, saying they had not done enough to defend him.

The president holed up in the Oval Office, speaking with Mark Meadows, the White House chief of staff, who was said to have been rattled by the day, and Pat A. Cipollone, the White House counsel. Donald Trump Jr. posted a tweet urging supporters to stop the violence. Ivanka Trump, a White House adviser, denounced the violence and corrected an initial tweet in which her reference to "patriots" made her intention unclear. There was silence from the first lady, Melania Trump, and the president's son Eric Trump tweeted about how many people at the rally sang to him for his birthday.

…The president resisted repeated appeals from advisers, some made directly to him, others to Mr. Meadows and other aides. Mr. Trump initially rebuffed requests to mobilize the National Guard, according to a person with knowledge of the events. It required intervention from Mr. Cipollone, among other officials, according to the person. About 1,750 National Guard troops from the District of Columbia and Virginia were to deploy Wednesday night, a National Guard spokesman said. As allies of the president began to go public with their disgust about what was taking place at the Capitol and urged him to speak out, White House aides finally coaxed Mr. Trump into a tweet in which he did not condemn the violence.

Then they convinced him he needed to make a video statement. Opening with another declaration that the election had been "stolen," Mr. Trump told his supporters to "go home," ending with the words "I love you." Facebook removed that video, and Twitter later did as well. Then he made clear that he viewed the day as an expression of his grievances. "These are the things and events that happen when a sacred landslide election victory is so unceremoniously & viciously stripped away from great patriots who have been badly & unfairly treated for so long," Mr. Trump wrote on Twitter. "Go home with love & in peace. Remember this day forever!" Twitter also removed that tweet and said around 7 p.m. that it would lock his account for 12 hours.

The defense secretary and the chairman of the Joint Chiefs of Staff conferred with Mr. Pence, not Mr. Trump, about sending support to reel in the riots. The national security adviser, Robert O'Brien, condemned the "mob" and praised Mr. Pence.
[From The NY Times]

Throughout the piece, it's clear that far from being disgusted by what was happening at the Capitol, Trump was pleased and he saw it as his supporters' devotion to him. He didn't want to authorize the National Guard because the terrorists were literally doing what he wanted them to do, and what he incited. The fact that DOD and the Joint Chiefs were consulting, conferring and seeking Pence's okay on issues is quite interesting, because even though the 25th Amendment has not been invoked formally, the administration officials are behaving like it has been invoked. Democrats – and a handful of Republicans – are now saying that Trump needs to be immediately impeached TODAY, all while Republicans and business groups are telling Pence to convene the Cabinet and invoke the 25th Amendment.
It definitely feels like there's a window to remove Trump from office by impeachment or by the 25th Amendment today, and I'm curious what will be done. I think this statement from Speaker Pelosi is quite interesting too.
Today's shameful assault on our democracy — anointed at the highest level of government — must not deter us from our responsibility to the Constitution. Tonight, we will move forward with the certification of President-elect Joe Biden's election.

— Nancy Pelosi (@SpeakerPelosi) January 7, 2021
TRUMP INCITES MOB
RAMPAGE IN CAPITOL FORCES EVACUATIONS; IT'S 'PART OF HIS LEGACY,' A REPUBLICAN SAYS
— Banner headline on Thursday's @nytimes Page One pic.twitter.com/BjOab3dhOb

— Cliff Levy (@cliffordlevy) January 7, 2021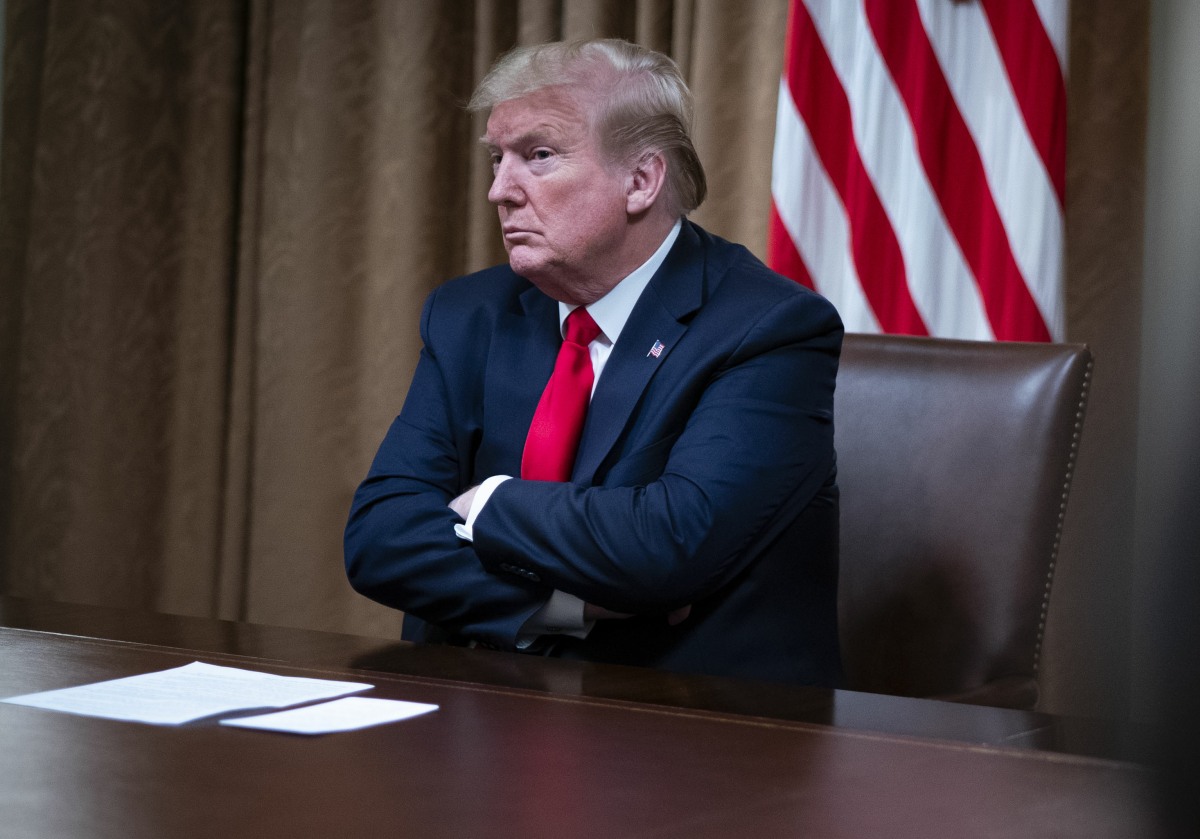 Photos courtesy of Avalon Red, Backgrid.