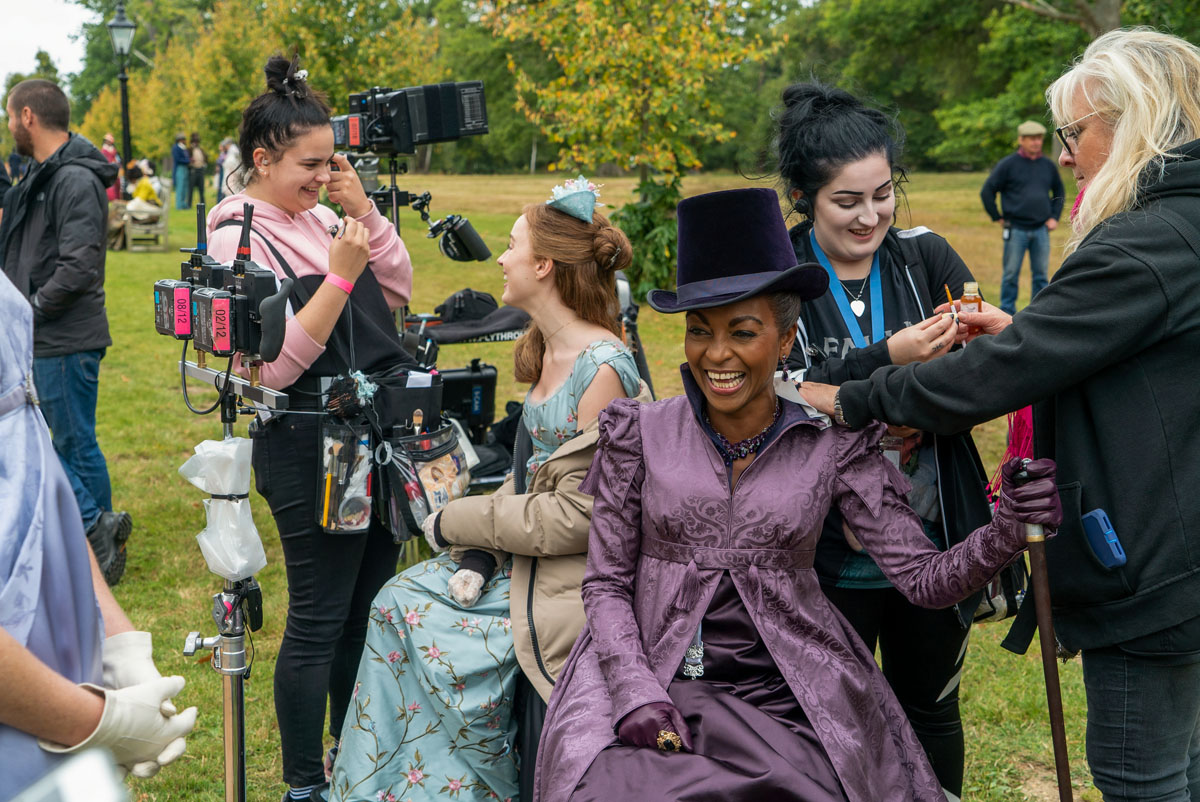 Spoilers for Bridgerton season one and speculation about season two. Comments have spoilers from the books, which may or may not happen in the show
I am once again writing about my current obsession. Netflix's Bridgerton was one of the most watched shows of the holiday season and is projected to have been seen by around 63 million households. And rightly so. I mean have you SEEN Rege-Jean Page and Jonathan Bailey? Besides fans calling for Rege to be the next James Bond, Bridgerton is receiving a lot of love on Tik Tok and Twitter. Due to Bridgerton's success everyone is talking about a potential Season 2. Netflix has yet to confirm that there will be one. However Production Weekly has reported that a project titled Bridgerton 02 will begin filming in England in March.
With that bit of information People wants to know what we should expect for season two. Will the several loose plot ends be tied up? Will Anthony Bridgerton find true love now that Sienna has moved on? What type of father will Simon be? Will he be good at it or will he be ruthless like his father? There are currently eight books in the series from which Chris Van Dusen can pull from but we know that writers rarely stick to the original material. People speculates on a a few more character storylines that Bridgerton season two could address:
The historical romance's final episode left a lot of story still on the table. So, is Bridgerton season 2 happening? Netflix has yet to confirm a second go-round; however, Production Weekly, reports that filming for a project titled "Bridgerton 02" will begin filming in Uxbridge, England in March 2021, suggesting a follow-up season is in the works.

Will Penelope and Colin finally get together?
Will these two friends-but-maybe-eventual-lovers be reunited in a second season? Will Penelope find a new beau, or wait for her childhood crush to return from overseas? Hopefully, we'll see this storyline continue in Bridgerton's second season.

Who inherits the Featherington estate?
After the sudden death of Lord Featherington, the future of the Bridgertons' eccentric neighbors is unclear. Just as Lady Featherington (Polly Walker) and her three daughters are bidding adieu to cousin Marina Thompson (Ruby Barker) and her new husband, the matriarch is handed a slip of paper with the name of the man who will inherit the Featherington fortune.

We can't see the name — only the terrified look on Lady Featherington's face when she reads it. How will this affect the societal standing of London's most colorful, dramatic family? Only season 2 can answer that.

Will Lady Whistledown's identity remain a secret?
Of the many plot twists in Bridgerton, the most shocking is when Penelope Featherington is revealed to be Lady Whistledown. Yet with Queen Charlotte (Bessie Carter) and her best friend Eloise (Claudia Jessie) hell-bent on unmasking Lady Whistledown, how much longer can Penelope keep her side-hustle a secret? In the last episode's final moments, we see Penelope riding in a carriage at night — perhaps to hide?
I want to know who ended up getting the Featherington estate. What will happen to the Featherington clan now that Lord Featherington is dead and gone and took his dirty money with him? Will the Featherington clan be cast out of the aristocracy or shunned? Will someone marry the girls and/or bail them out? Is the inheritor friend or foe? I really want to know and may have to read the books over the next few months and report back.
As much as I like Pen, I don't think she deserves Colin because of her motivations behind outing Marina. Colin ended up leaving at the end of the season and she should not end up with him due to her scheming. In my opinion, Penelope will never deserve a happy ending with Colin. I do wonder how they will roll out exposing Lady Whistledown as I've been told by those who read the books that [highlight blank text for mild spoiler from the books] her identity wasn't revealed until a few books in. It'll be interesting to see how that particular plot point will unfold. I also wonder if Benedict Bridgerton's relationship with Madam Delacroix will grow into something more? And will Bene rebel against society and have an open relationship with Delacroix?
I also wonder if they will combine two books into one season or will they make each book its own season? Whatever the showrunner and Shondaland decide, if they continue to produce such fun material, I think Bridgerton has the potential of being around for quite some time. And hopefully, Rege with it. Now let me go watch episode 6 for the 13478th time.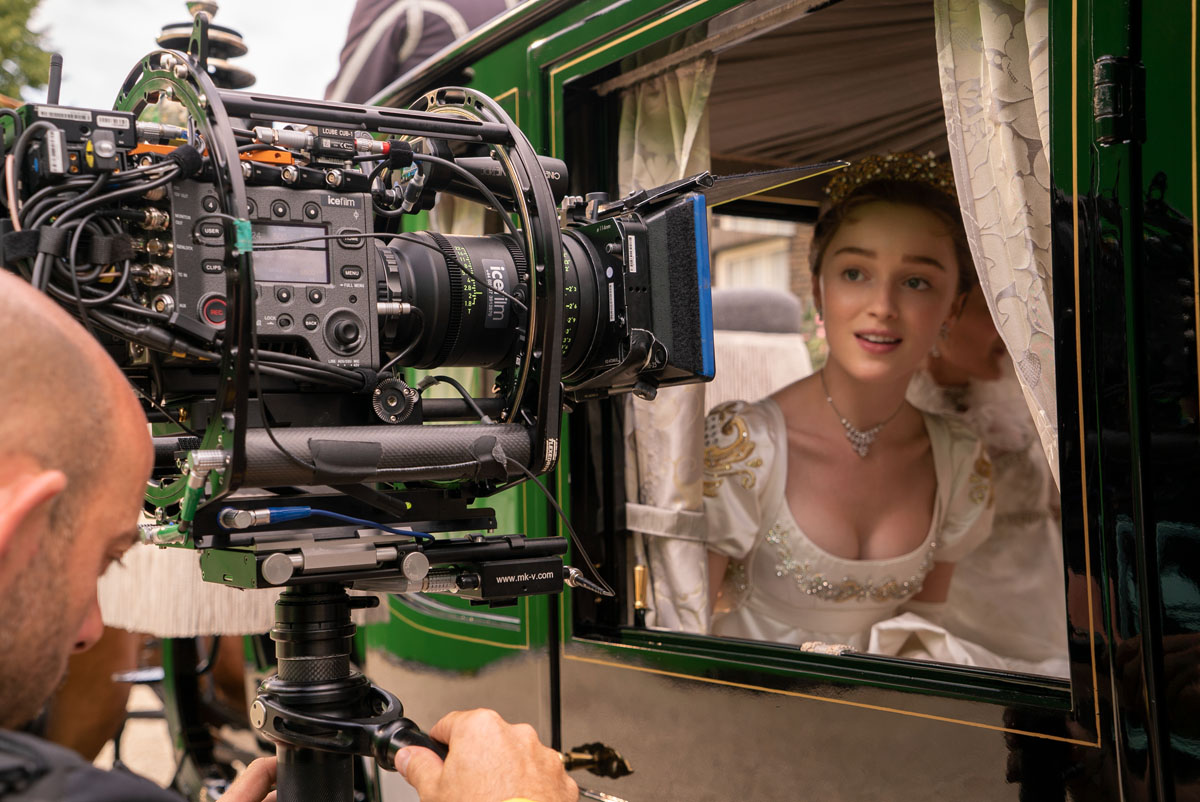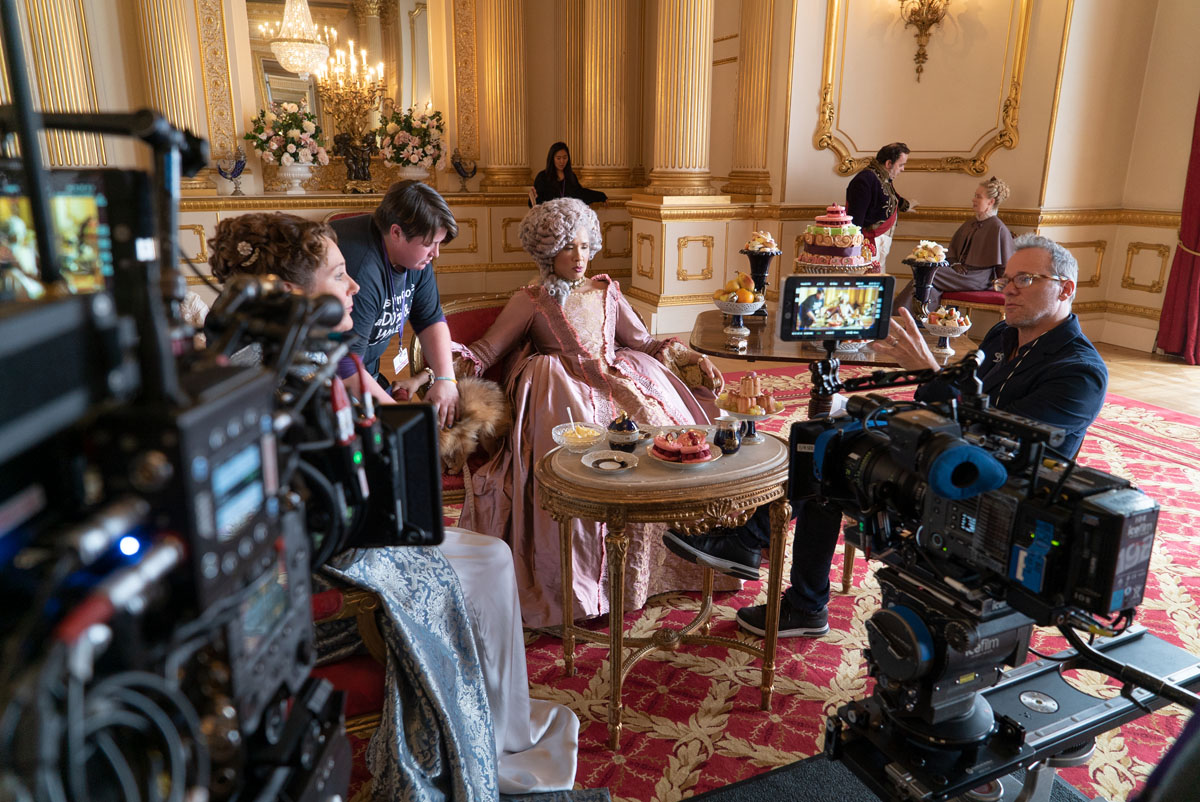 photos credit: Liam Daniel/Netflix and via Instagram