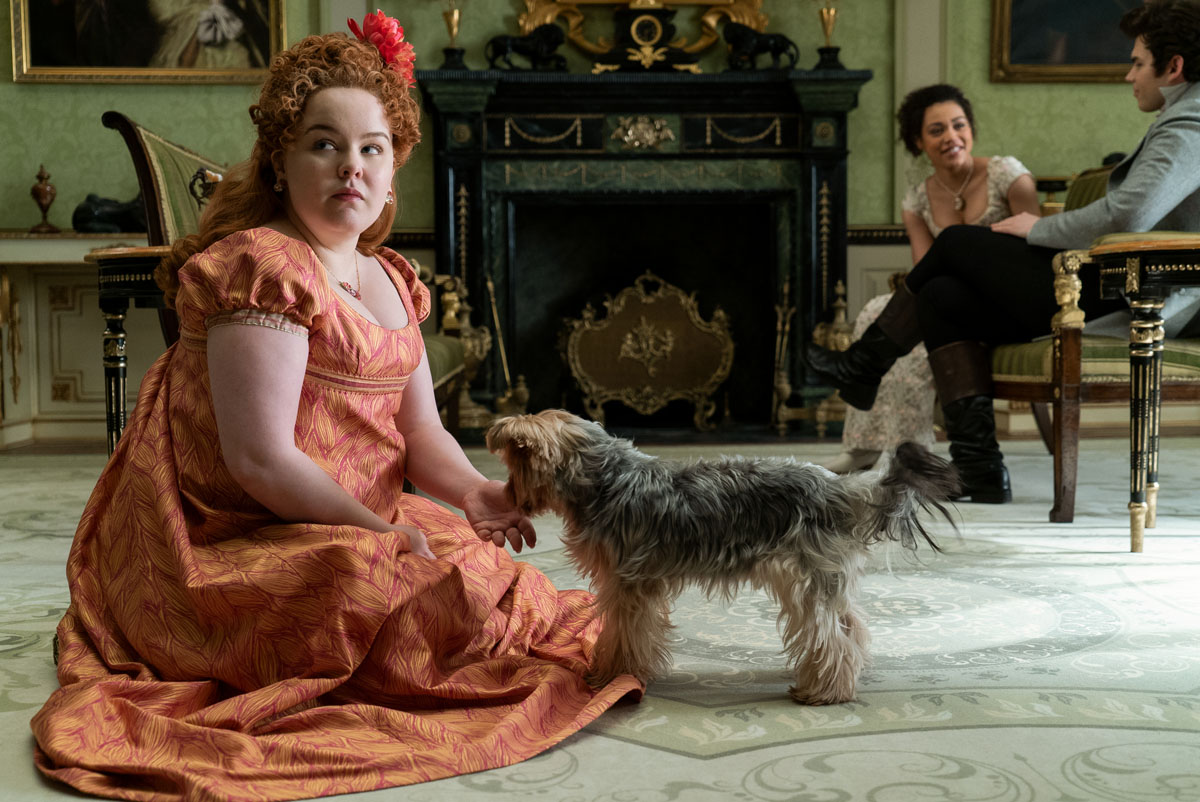 The viewing numbers for Bridgerton are here and over 63 million households have tuned in. Bridgerton is also the fifth most streamed Netflix original series of all time. To be fair, I and a few of my Twitter followers make up about 50 million of those streaming numbers. As an infuriating aside, Bridgerton has a lot of racists clutching their pearls. Many folks has taken to Twitter to whine about the diversity of Bridgerton, claiming diversity in period drama doesn't work. Of course most of these people making these statements don't know history. There were several BIPOC in positions of power in the British, Italian and Russian aristocracy circles during that time period. But I don't need to tell you that because the Bridgerton numbers prove these idiots wrong. Nicola Coughlan, who plays Penelope Featherington on Bridgerton, also defended Bridgerton's diversity. Nicola stated that the numbers prove that people obviously "appreciate the diversity and inclusion on screen." Below are a few excerpts from her tweets via Hollywood Life:
"You know the way some people were like 'Diversity in period drama doesn't work'….63 million households thought it did tho so," she tweeted adding a skull emoji.

Doubling down on her response, Nicola even retweeted a January 4 statistic from the Netflix Queue account, which read, "In its first four weeks, Bridgerton is projected to court more than 63 million households, which would make it Netflix's fifth biggest original series launched to date." Of course, Nicola wasn't quite done with her brilliant retort.

"Remember people were trying to downvote the show on IMDB cos it was so diverse?" Nicola added to her thread. "You can't downvote us being [Netflix's] fifth biggest original release ever," she proudly said. Nicola received a ton of support from fans, with some saying the show has become a total "game changer," and some revealing how much they "appreciate" seeing such diversity and inclusion on screen!
I love how Nicola came for these people with facts and would not let up. The fact that these people were trying to downvote the show on IMDB because it has BIPOC in it is pathetic. It would seem that many of these racists only want to see period dramas with white faces and if there are any black or brown people they must be in subservient roles. Fortunately, Shonda and her people don't have this sort of mindset and that is one of the reasons why her shows succeed. Shondaland has proven that people want to see representations of themselves that are not just about their struggle or the violence perpetrated on them. And I believe many white people also want to see stories with BIPOC that don't depict them as the aggressor or in some white utopia. People want uplifting shows with a diverse cast. And Netflix is a platform for that. The era of white washing history is quickly coming to a close. So the racists can stay mad.
I personally enjoyed the diversity in Bridgerton because it is never seen in period dramas. I love that Bridgerton also depicted Queen Charlotte more accurately than other shows or movies from that time period. Often Queen Charlotte is depicted as a purely white European queen despite historical evidence to the contrary. Honestly, I do not think I would have been so into Bridgerton if it was an entirely white cast. For me the draw was the diversity and it would seem that the 63 million other households and Nicola felt the same too.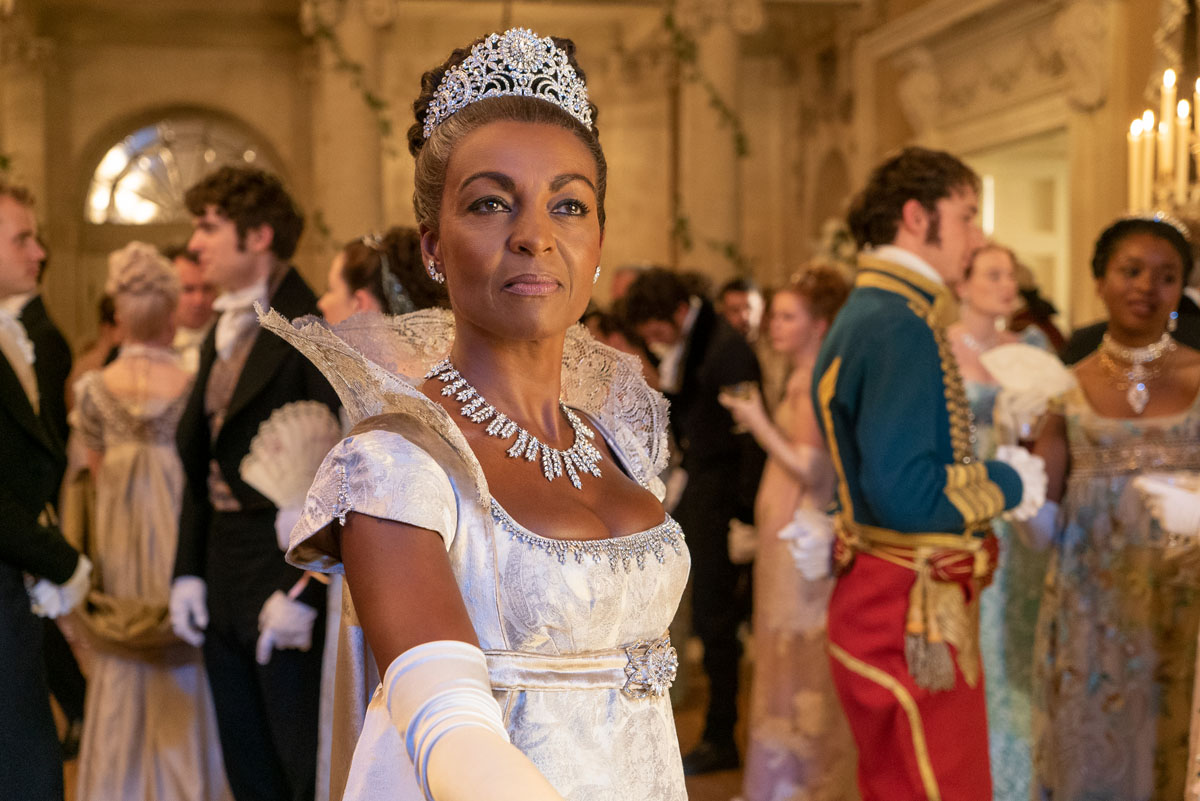 photos credit: Liam Daniel/Netflix press