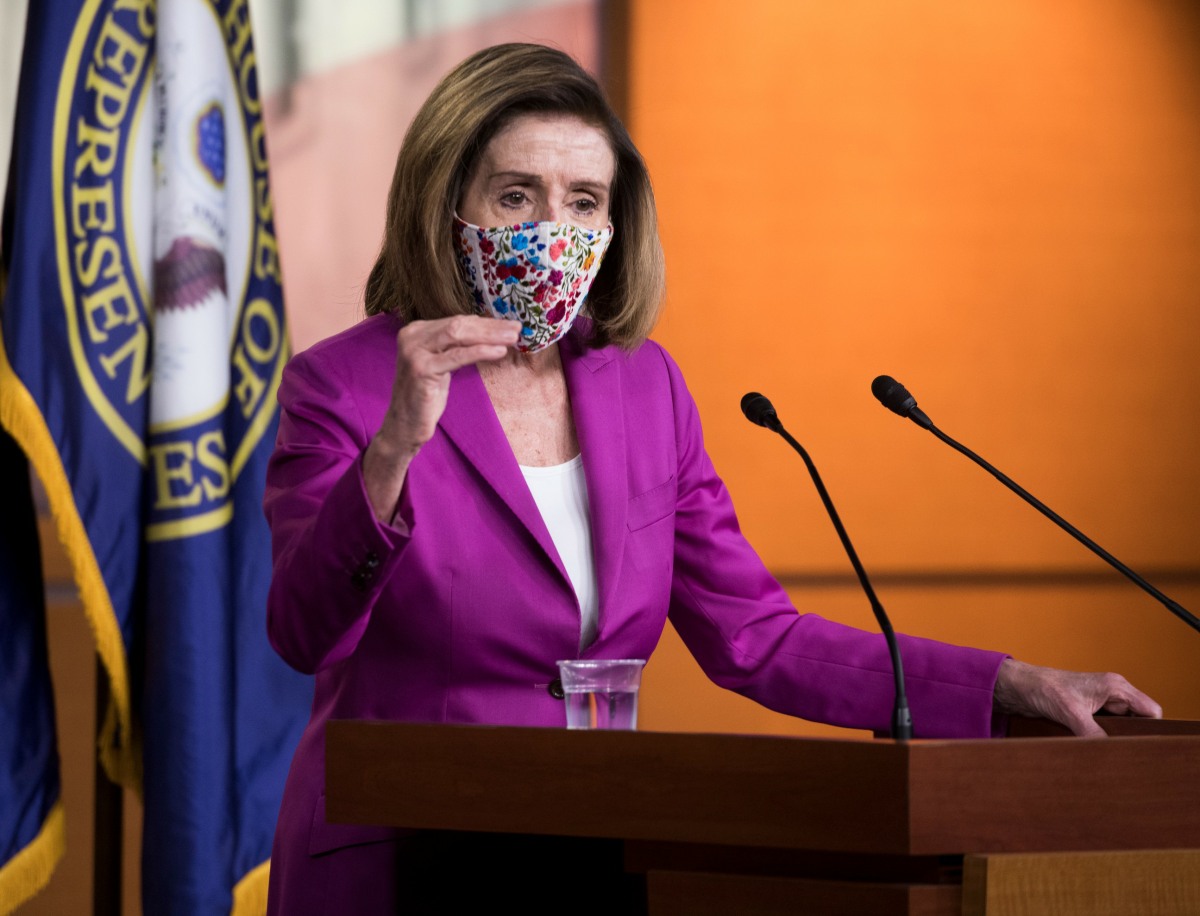 Mark your calendars, I was wrong! (I'm wrong all the time, tbh.) I thought that because the House and Senate adjourned until the inauguration, that meant that Congress was going home to process the trauma of the Capitol siege on January 6th. But no. It was like some high-level political strategy between Nancy Pelosi, Chuck Schumer and others. Many senators and House members are still in town and now they're solely focused on dealing with the fallout of the Capitol siege. We'll get to the issues around the Capitol Police in a separate post, this is just for the political side.
Soon after the House and Senate adjournments, Speaker Pelosi began making her moves. She holds Donald Trump responsible for the attempted coup (he IS responsible), and she has more than a hundred House members willing to impeach him now. She gave Mike Pence an ultimatum: call a Cabinet meeting and invoke the 25th Amendment within, say, the next 48 hours or we'll impeach. She said that Pence was avoiding her call, and then this article came out yesterday afternoon:
Vice President Mike Pence opposes using the 25th amendment to remove President Donald Trump from power, according to reports from Business Insider and the New York Times.

Democrats and some Republicans have called for Trump administration officials to invoke the 25th amendment to relieve Trump of his powers, less than two weeks before he is to leave office. Absent that, leading Democrats, including House of Representatives Speaker Nancy Pelosi and Senate Minority Leader Chuck Schumer, have called for impeachment proceedings to remove Trump after his supporters stormed the U.S. Capitol on Wednesday.
Even though Donald Trump weaponized and incited his violent cult to siege the Capitol and attack Pence and other Republicans, Pence is too much of a weakass to hold Trump accountable. Their dynamic is so… problematic. So, basically Pence is telling Speaker Pelosi that he won't invoke the 25th and Trump won't be removed that way. So…when will the House meet to impeach Trump? Monday? It sounds like it:
"This is urgent, this is an emergency of the highest magnitude," Pelosi told reporters in the Capitol, one day after Trump's supporters stormed the complex in a deadly riot and spurred dozens of Democrats — and a tiny number of Republicans — to call for Trump's removal. "Yesterday the president of the United States incited an armed insurrection against America."

Pelosi said if Pence did not take action, Democrats could quickly act to remove Trump from office, and did not rule out canceling next week's planned recess and bringing the House back into session. Democrats could swiftly create a commission to begin the process of removing Trump through the 25th Amendment, or take the unprecedented step of impeaching a sitting president for the second time in one term.

"While there's only 13 days left, any day can be a horror show for America," said Pelosi, whose own office was among those invaded by rioters on Wednesday.

Pelosi later escalated her rhetoric on Trump, telling her leadership team on a private call that he committed an act of treason, per multiple sources familiar with the call.
Any day CAN be a horror show and no one trusts Trump to stay quiet in his final days in office. So, let's say the House does a quick vote on Monday and impeaches him then. After that, it will be sent to the Senate, where – my guess – nothing will happen. Many Republican senators are already backsliding and indicating that they believe Trump gets one deadly insurrection as a freebie, but if he does it again, then there will be consequences!
Meanwhile, the calls for Trump to resign, be impeached and/or be removed from office just keep coming. The Wall Street Journal has joined editorial boards across the country urging Trump to resign before he's impeached for a second time. None of this would be necessary if Pence did what was required.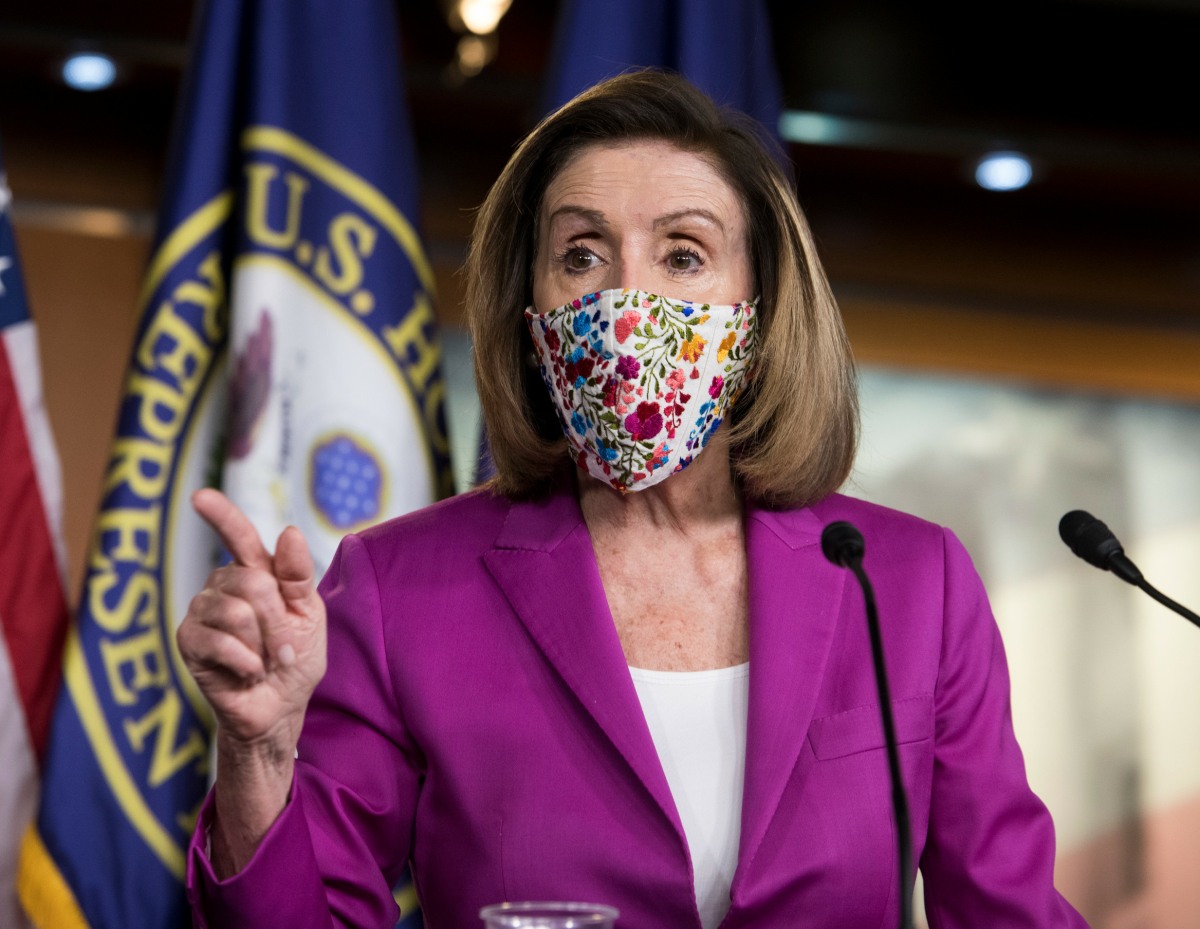 Photos courtesy of Avalon Red.