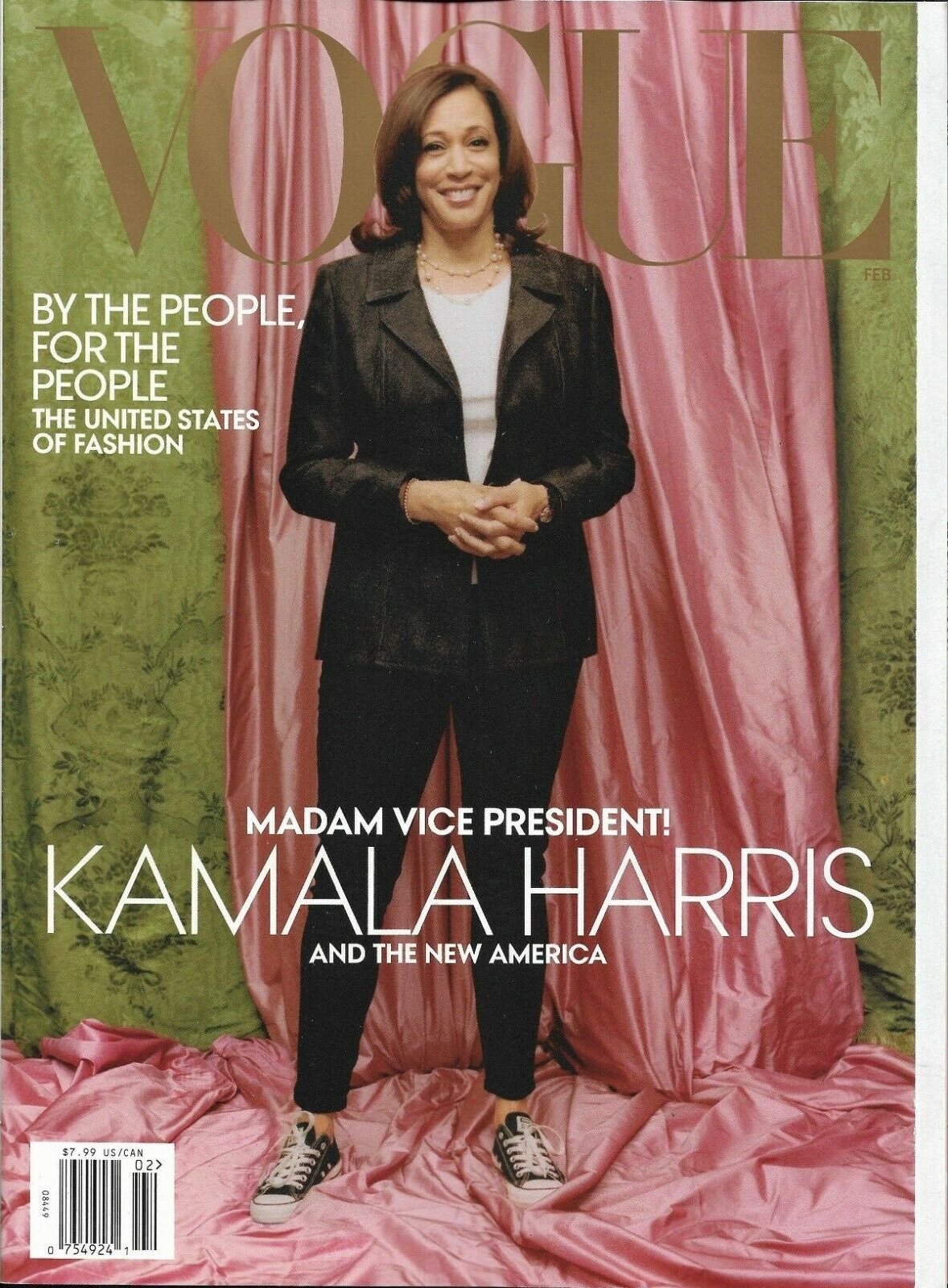 Anna Wintour is a big Democratic Party donor and fundraiser, and she's a perennial favorite on Democratic presidents' permanent list for ambassadorships (especially to the UK or France). She often uses her position of Vogue's Editor In Chief to raise the profile of political women (and some men). I remember during the depressing Bush era, Vogue did a few profiles of Condi Rice and that was about it. It paled in comparison to the coverage Vogue gave the Obamas. My guess is that Anna approached the Bidens and the Harris-Emhoffs and asked who should get a cover profile, Dr. Jill Biden or VP Kamala Harris. Kamala won out. The problem? This cover… isn't good. It looks really half-assed from a photographic and editorial standpoint. The weirdness around her head is strange too, like some Photoshop gone wrong, like maybe this wasn't really the original backdrop. According to Yashar Ali, there's a lot of drama:
1. The February Vogue cover featuring VP-elect Kamala Harris has been widely criticized on social media this evening. But according to a source familiar with the publication plans, this is not the cover that the Vice President-elect's team expected.

2. In the cover that they expected, Vice President-elect Harris was wearing a powder blue suit. That was the cover that the Vice President-elect's team and the Vogue team, including Anna Wintour, mutually agreed upon…which is standard for fashion magazines.

3. To be clear, this Vogue cover of Vice President-elect Kamala Harris is real. It's just that per a source familiar, this is not the cover that was mutually agreed upon. The agreed upon cover had VP-elect Harris in a powder blue suit. So folks feel blindsided this evening.
It's possible Anna thought this shot, with the Chucks and the lowkey backdrop, was "cooler" or more youthful and simply a better shot. But it's extremely bad form if Vogue and the VP's office had already signed off another shot, one in which (presumably) the incoming Vice President looked more dignified and powerful. There's been a lot of talk about how we shouldn't expect VP Harris or Dr. Jill to come in and be fashionistas, that they're probably going to be pretty boring, fashion-wise, and how that's totally fine. But I feel like Vogue and VP Harris could have had a really great relationship, and Vogue's staff (and Wintour) could have helped Kamala discover her own VP Look with power suits and power pumps and such. But Wintour might have damaged that relationship from the word go.
Update: Vogue just released their two February covers – one of Kamala looking (vice) presidential, and the other one.
Vice President-elect @KamalaHarris is our February cover star!

Making history was the first step. Now Harris has an even more monumental task: to help heal a fractured America—and lead it out of crisis. Read the full profile: https://t.co/W5BQPTH7AU pic.twitter.com/OCFvVqTlOk

— Vogue Magazine (@voguemagazine) January 10, 2021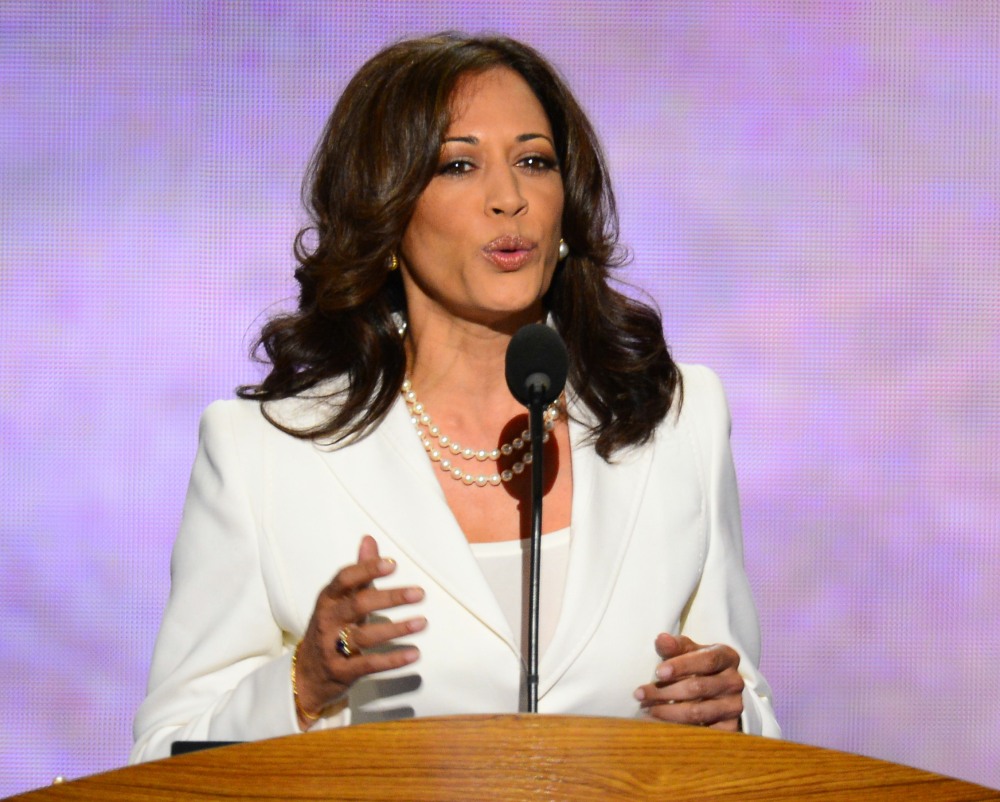 Photos courtesy of Avalon Red, Backgrid.