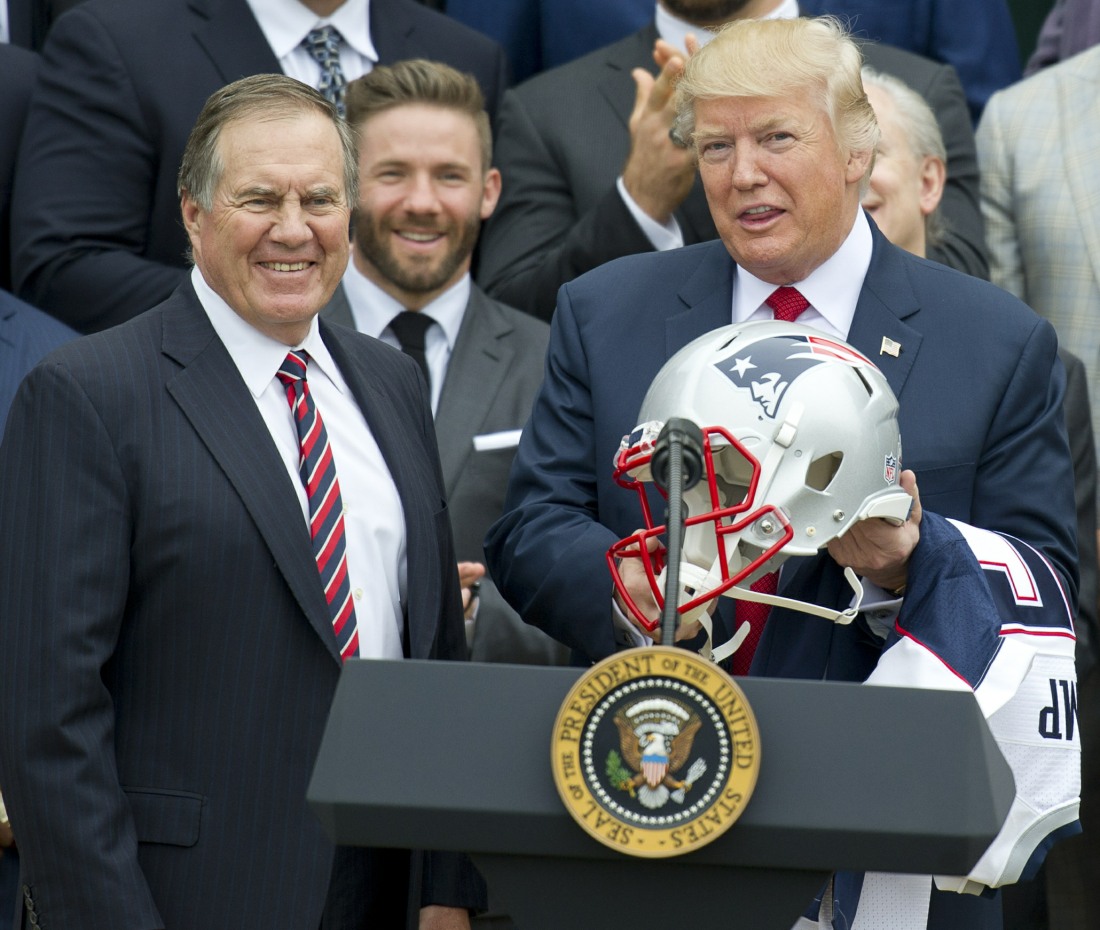 Bill Belichick is the coach for the New England Patriots, and arguably one of the most successful NFL coaches of all time. He's also been caught cheating a few times, but this story isn't about that. The NE Patriots Organization is very pro-Trump. Belichick and Robert Kraft (the owner of the Pats) have been longtime friends and supporters of Donald Trump, and Belichick sent an open letter of support to Trump on the eve of the 2016 election. When the Patriots won the Super Bowl in 2017, Trump threw the Pats a big celebration at the White House. Trump loves Belichick, Kraft and Tom Brady. So Trump decided to give Belichick the Presidential Medal of Freedom, the highest civilian honor a president can award anyone. Trump has given those medals away to completely random people, degrading the honor and making it look like a political gift to his allies. But Belichick did something unusual: he refused the honor. He even made a public statement about WHY he was declining.
New England Patriots head coach Bill Belichick has announced that he is declining the Presidential Medal of Freedom, which he was scheduled to receive from President Donald Trump on Thursday.

Belichick cited the "tragic events of last week" as leading to his decision. Pro-Trump rioters rampaged in the US Capitol last Wednesday. Five people died as a result of the chaos, including a US Capitol Police officer. House Democrats want to impeach Trump, accusing him of "incitement of insurrection."

"Recently, I was offered the opportunity to receive the Presidential Medal of Freedom, which I was flattered by out of respect for what the honor represents and admiration for prior recipients," Belichick said in a statement. "Subsequently, the tragic events of last week occurred and the decision has been made not to move forward with the award. Above all, I am an American citizen with great reverence for our nation's values, freedom and democracy."

A White House official told CNN the White House was made aware of the decision.

Belichick concluded his statement Monday acknowledging, "I also represent my family and the New England Patriots team. One of the most rewarding things in my professional career took place in 2020 when, through the great leadership within our team, conversations about social justice, equality and human rights moved to the forefront and became actions. Continuing those efforts while remaining true to the people, team and country I love outweigh the benefits of any individual award."
There were Massachusetts congressmen urging Belichick to reject the medal throughout the day yesterday, citing the other Trump-era recipients like Devin Nunes and Jim Jordan, all of Trump's cronies and enablers. I guess Belichick listened. Or… it's even possible that Belichick is just a normal American who was appalled by a violent attempted coup. That's the thing so many Republican senators and congressmen really don't seem to get: that Americans watched that insanity unfold and we were disgusted and appalled.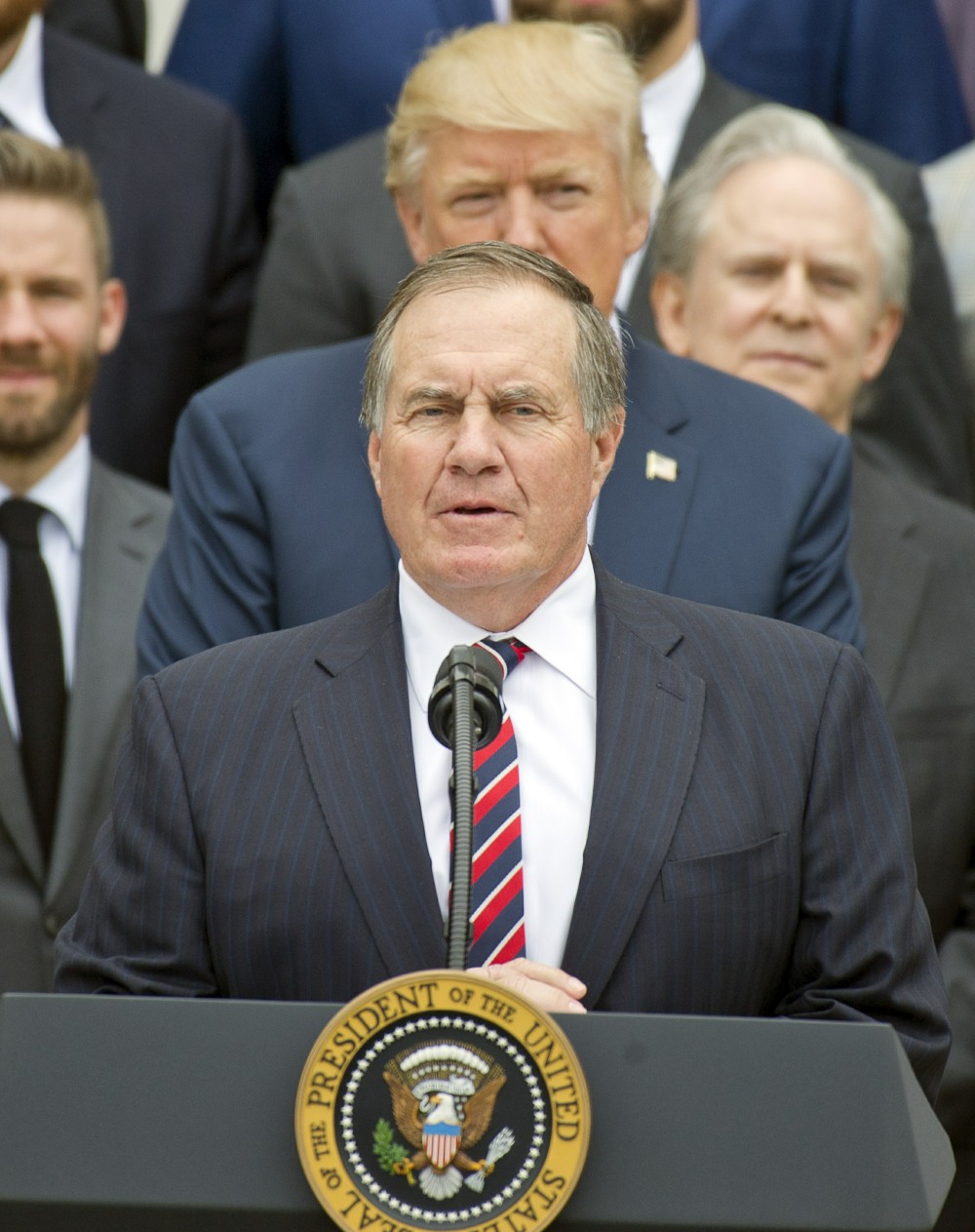 Photos courtesy of Avalon Red.