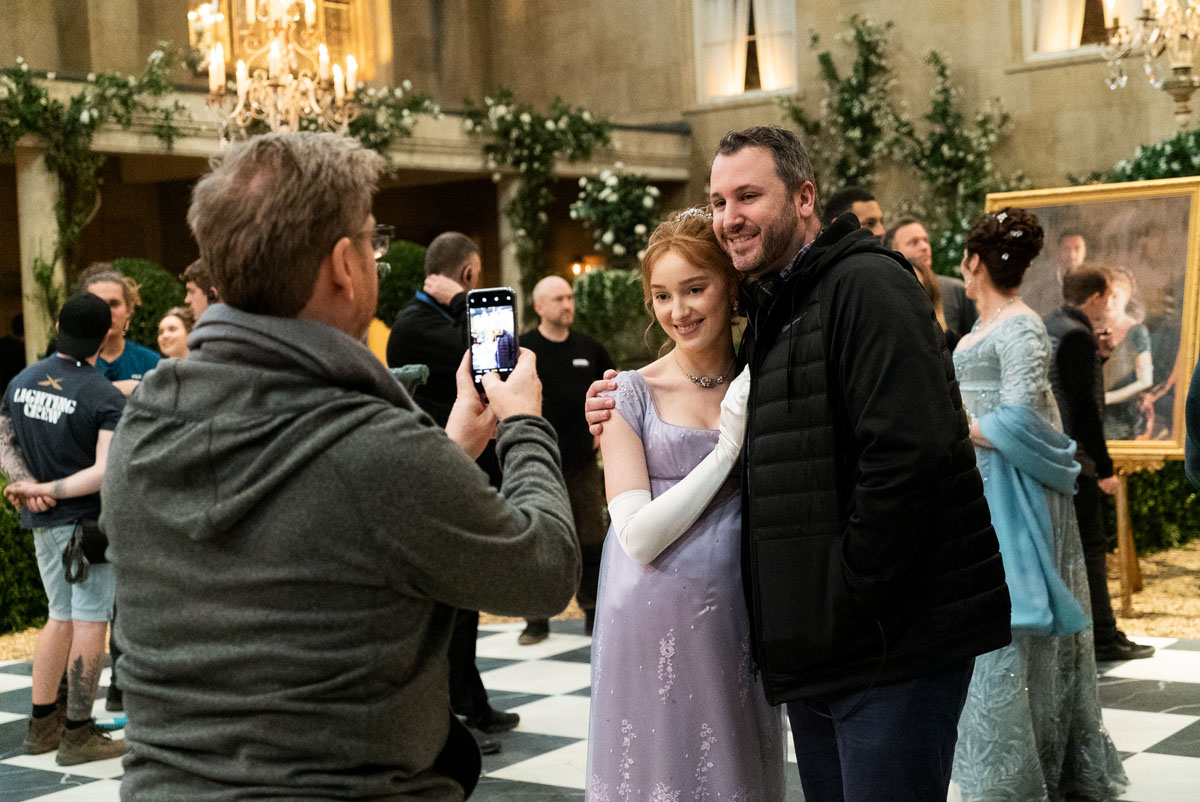 If you follow me on Twitter, then you'd know I am obsessed with all things Bridgerton. Most importantly with Bridgerton's stars, Rege-Jean Page and Nicola Coughlin. But the stars of the show and episode six are not the only things I obsess about. As someone who hopes to work in film, I am always curious about how shows like Bridgerton are created. I love interviews about what goes on behind the scenes like set design, how historians advise the writers, costuming, and how the original material was adapted.
Luckily Bridgerton's showrunner, Chris Van Dusen, is up to spilling the tea. Chris was interviewed for Collider. He gave fans an inside look at how the show was created. Chris talked about why it was important to create a diverse 19th century England, how he discovered that Queen Charlotte was mixed race, and said he hopes he can adapt all eight books for the show.
On how they ended up approaching diversity on the show
And, I think a lot of that came from collaborating hand in hand with the cast. Regé and I would have long conversations about his backstory. Adjoa Andoh plays Lady Danbury, and we would do the same. You really get to see those things reflected onscreen when you watch.

But also, working closely with historians, I learned this really fascinating fact that, Queen Charlotte was England's first queen of mixed race. That's something that many historians believe there's evidence for today. And, it's something that really resonated with me, because it made me wonder what could that have really looked like. And, what would have happened? What could she have done? Could the queen have elevated other people of color in society and granted them titles, and lands and dukedoms? And, that's really how our Simon Bassett, our Duke of Hastings, came to be. We get to explore it in a really interesting way. And, it goes to the idea of what the show does is — we're marrying history and fantasy in a really exciting, fascinating way…

Working with historians, it became very clear that 19th century Regency London was a lot more diverse and a lot more colorful than people thought it to be.

On having an intimacy coordinator
We couldn't have done the show without her. She worked closely with myself and with our director, and super closely with our cast. All of the intimate scenes were heavily choreographed and approached much like an action sequence would be approached. It was very "your hand goes here, your leg goes here, this is this, this is that." It really was about making our actors comfortable, and really having them be the ones who were driving the action in those scenes of intimacy. We wanted them to be able to do what they wanted to do, and go as far as they wanted to go.

On his plan for future seasons
I feel like the first season was primarily about Daphne and her love story with Simon. But, this being a family of eight children and there being eight books, I would love to be able to focus and really tell stories and love stories for all the Bridgerton siblings. For each character, for sure. I would love [to have eight seasons]. In success, I would love that.
I enjoyed reading this interview so much. I loved how he set the record straight about the diversity in regency England and how the choice to create a show with a diverse cast from that time period is closer to accurate than the normal all-white cast of most other shows from that period. It is good to know that Chris is seemingly a romantic (he read all of the books in an eight day period) and that is felt throughout the show.
I think because the attraction between Daphne and Simon is written so well, everyone is shipping Rege and Phoebe in real life. I personally go back and forth on whether I think Rege and Phoebe (Daphne) had chemistry or if Phoebe is sort of like Dakota Johnson and doesn't really have chemistry with anyone. Either way Rege has disputed the rumors that he and Phoebe are an item in real life. So sorry Dimon fans, there will be no real life romance from the Bridgerton stars this time around.
I do hope we get a few more seasons out of Bridgerton because it is the frivolous fun escapism that I need right now. I know a lot people didn't like the throw away scene about race in the show but I am sort of happy they kept it light. Sometimes it is just nice to escape into a world that is seemingly a multicultural utopia. I am happy to get this lovely glimpse behind the scenes and look forward to more interviews. In the meantime, while I wait for a season two of the show, I'll tumble down the For The People rabbit hole to fulfill my Rege-Jean obsession.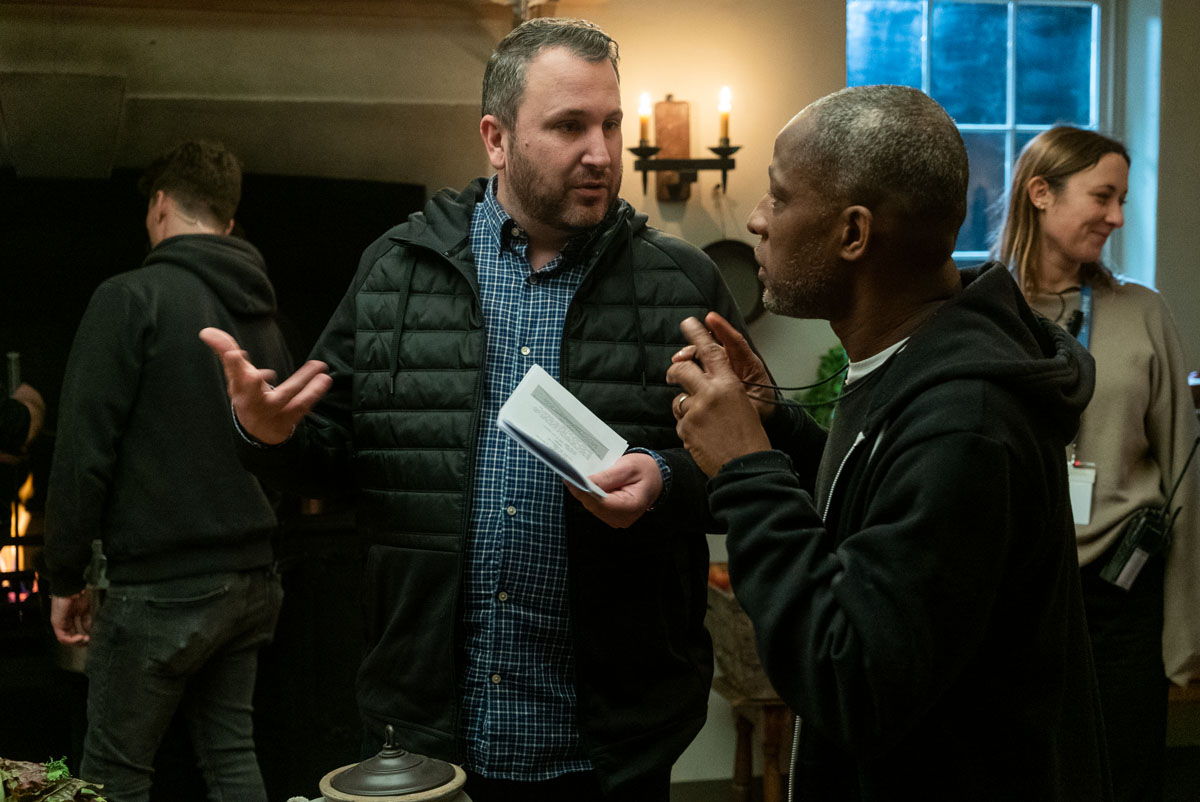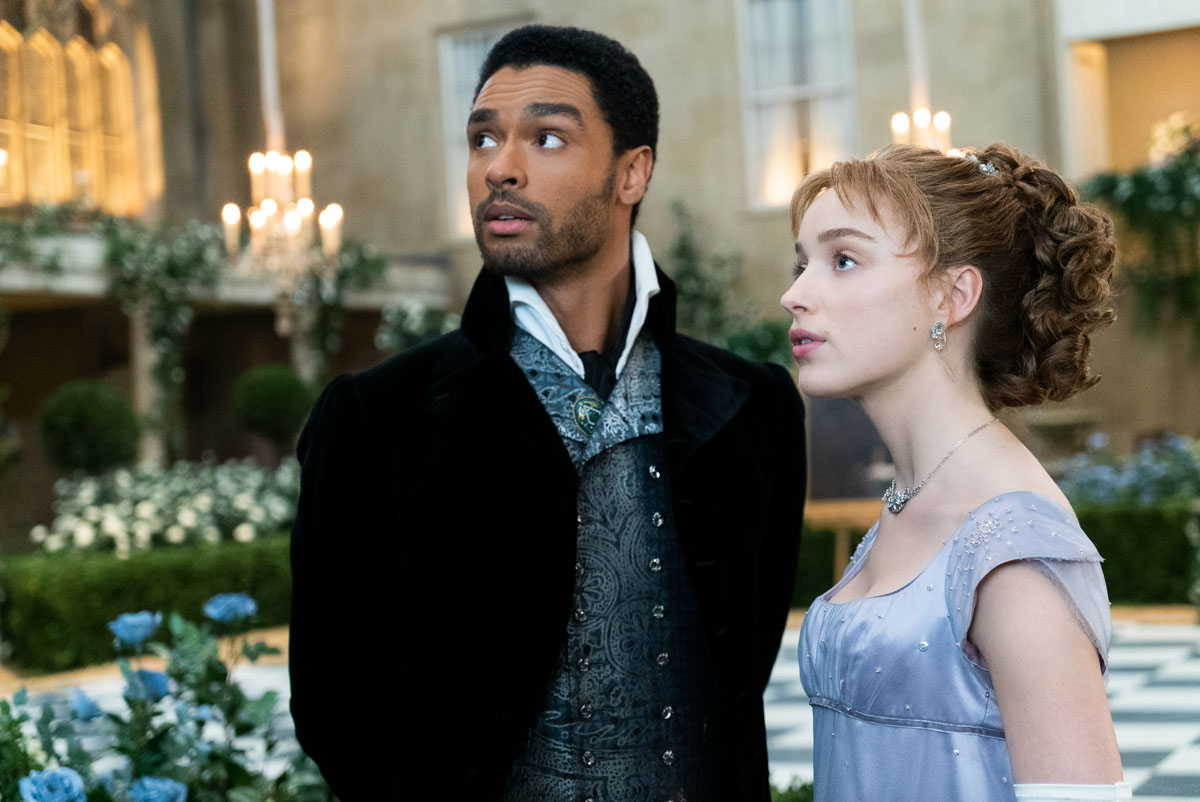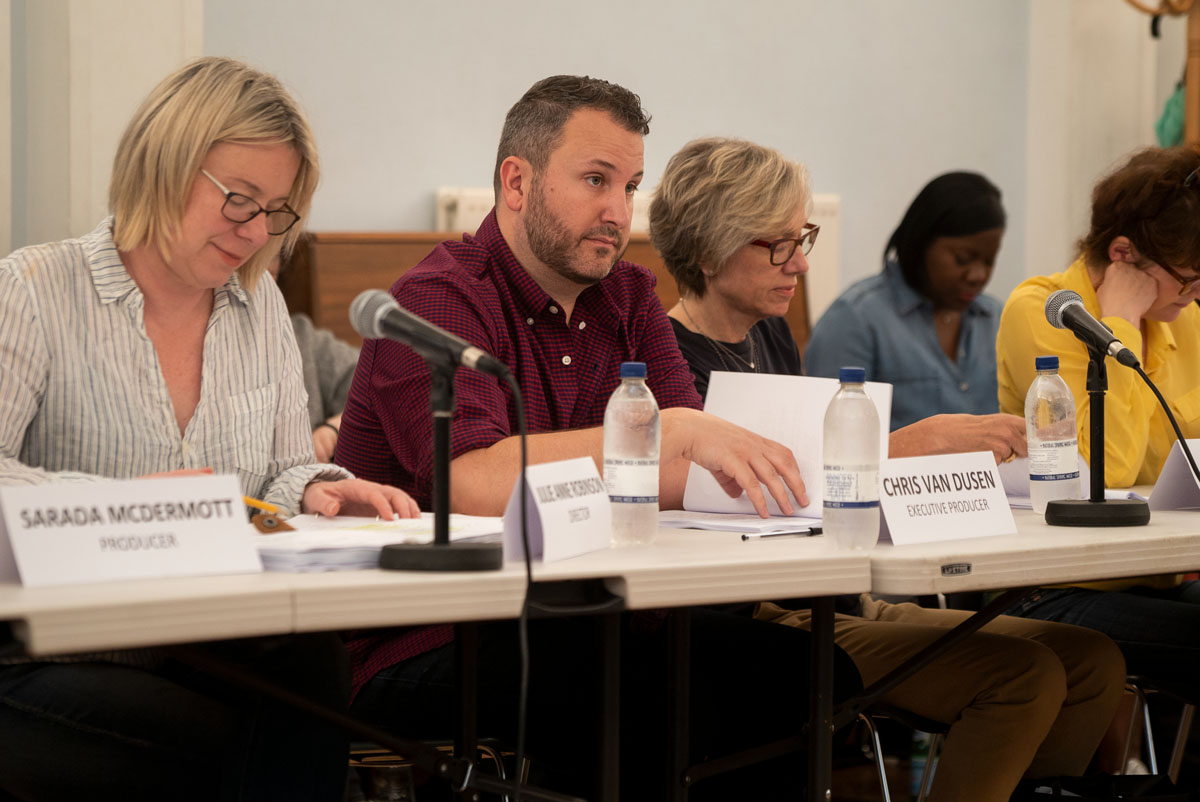 Photos credit: Liam Daniel/Netflix