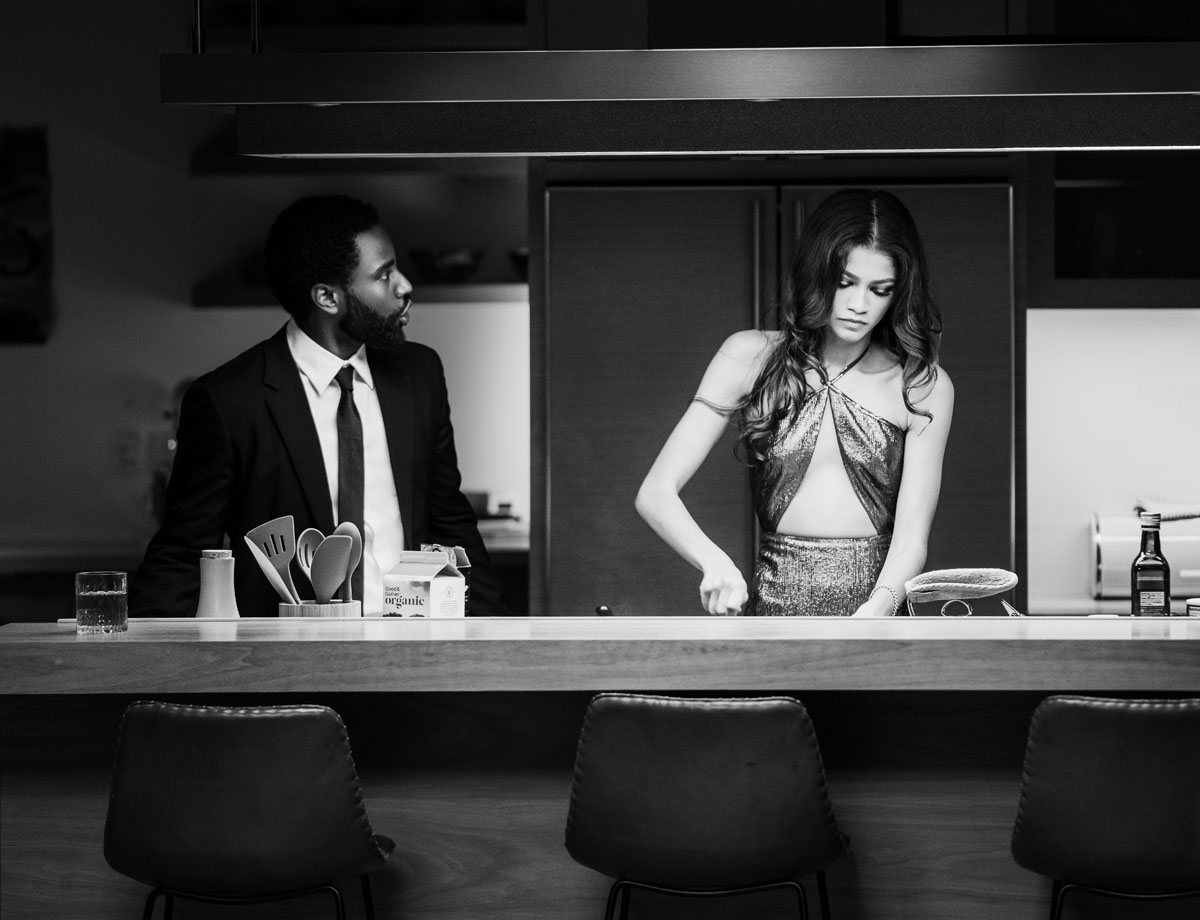 Last year Netflix had some really incredible movies that I would have gladly paid $10 to see in the theater. These included The Old Guard, Project Power, Jingle Jangle, The Love Birds and even Vampires vs. The Bronx (it was cheesy but it made me happy). I looked through a few "best of" Netflix lists to remember these and there are so many movies I missed and still need to see. I'm not even considering the series and non-Netflix films. That's the power of Netflix, there's just so much to watch. Plus we have content on all the other services like HBO Max, Amazon and Hulu. Netflix wants us to forget about their competition and the fact that the theaters are still closed and we're just biding our time to get vaccinated. They just announced that they're releasing a new movie every week this week. The video announcement is full of stars and got me so excited to sit at home on the couch like I do every night. Here's part of People's writeup on this and the video announcement is below. Just watch it!
The streaming giant announced Tuesday (with a little help from some of its biggest stars!) that it would be releasing one a movie a week this year, giving previews of 27 such offerings.

Beginning with a hilarious exchange among Red Notice stars Ryan Reynolds, Gal Gadot and Dwayne "The Rock" Johnson, the nearly 3-minute preview also features the likes of Regina King, Halle Berry, Lin-Manuel Miranda, Chris Hemsworth, Octavia Spencer and more.

"What I love about movies is that they can make you feel every emotion," King, 49, says during the segment for her Western The Harder They Fall, co-starring Jonathan Majors, Idris Elba, Zazie Beetz and Lakeith Stanfield.

"I love showing people what a superhero can look like," says Spencer, 50, before an empowering shot from her Thunder Force film with Melissa McCarthy plays across the screen.
The Harder They Fall with Regina King and Jonathan Majors from Lovecraft Country, yes please! That Melissa McCarthy and Octavia Spencer superhero movie looks funny and cool too. I remember when they were doing press for it early in the pandemic. They've actually known each other for years and are close friends. The description is "In a world where supervillains are commonplace, two estranged childhood best friends reunite after one devises a treatment that gives them powers to protect their city." I'm also looking forward to The Rock's action movie, Red Notice, with Ryan Reynolds and Gal Gadot. I don't care about Reynolds or Gadot but I will watch any action movie with The Rock. He elevates that material somehow.
There's no release date yet for any of the films I mentioned. I have to admit that I paused this video a few times trying to get to the part where Halle Berry is talking. I was confused by her space and then I realized that she's in a trailer because she's at work. Bruised is Halle's directorial debut and she also stars as a boxer. There's so much more coming out and The Verge has a full list along with release dates for some movies coming out this month. Malcom & Marie with Zendaya and John David Washington is coming on February 5th.
Now that we know all the great movies coming to Netflix I want to hear when they're all being released! Netflix is likely still working all that out. It's not like I'm doing much else or that I'm ever going to cancel my Netflix subscription. They have us hooked and they're giving us the good stuff.
Whaaaaaaaat is happening, why wasn't I informed, and how can I make it happen forever? pic.twitter.com/Ogxz9dzVja

— Matt Wallace (@MattFnWallace) October 25, 2019
Malcolm & Marie February 5th on Netflix pic.twitter.com/7tcf9cUpKs

— Zendaya (@Zendaya) January 8, 2021
photos via Instagram and credit Dominic Miller/Netflix