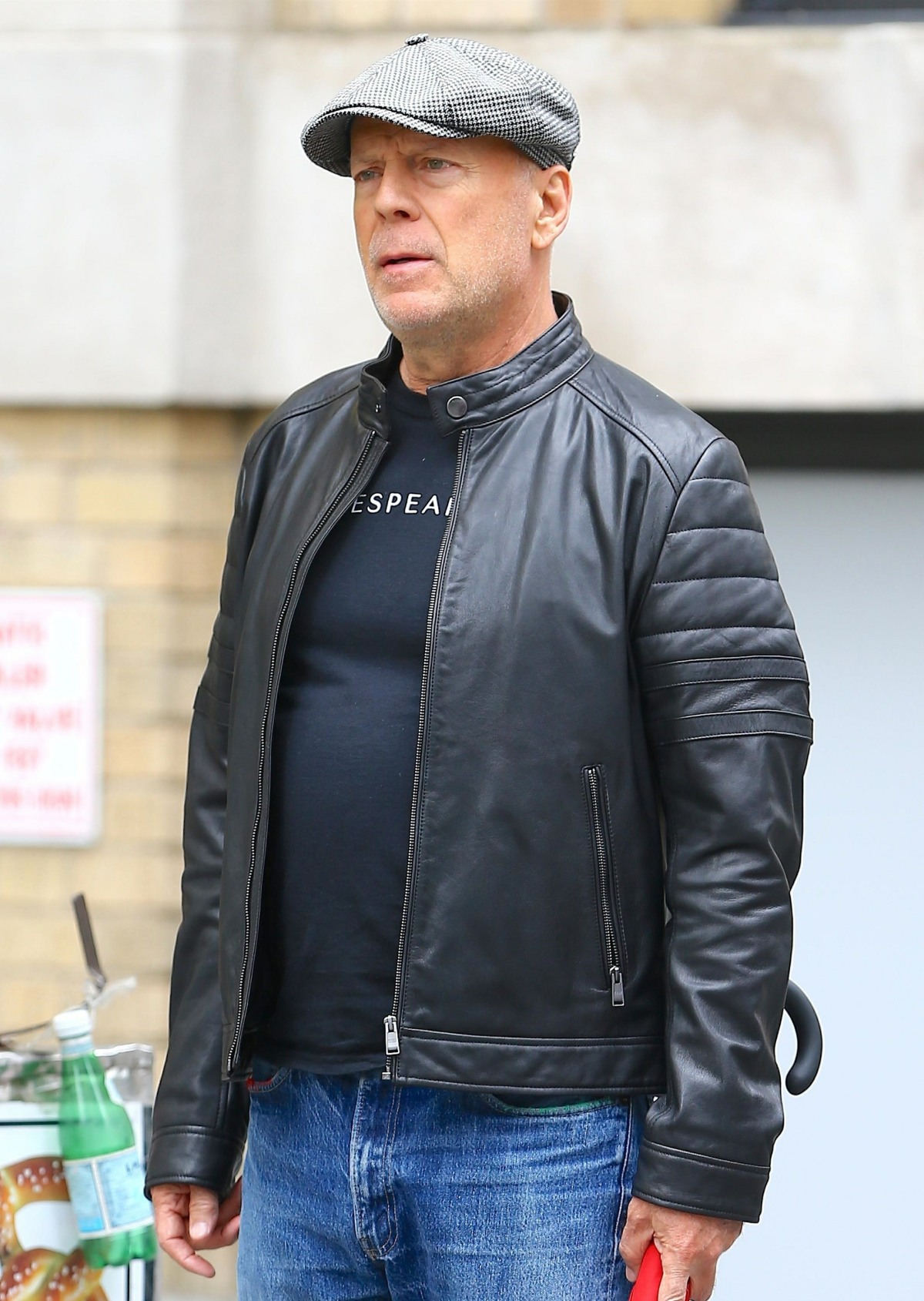 Hello, I haven't eaten inside a restaurant since last March. I'm not doing outdoor seating either – strictly takeout for me. The only time I go indoors (other than my house) is when I stop by the grocery store or CVS. And I put my mask on before I walk in. After ten months of this pandemic lifestyle, I feel like all of this should come naturally to us. Wouldn't it actually feel weird to just go into indoor spaces without a mask now? Well, Bruce Willis is apparently still not used to it. He was trying to shop at a Rite Aid in LA, and he refused to wear a mask. So the Rite Aid people kicked him out.
He'd rather live free. Bruce Willis was asked to leave a Los Angeles Rite Aid on Monday after he refused to wear a mask, a spy tells Page Six. The spy says people inside the store became upset that Willis, 65, wasn't wearing a mask — despite having a bandanna tied around his neck, which he could have easily pulled up.

We're told the "Die Hard" star, who was photographed at the store without a mask on, walked away without making his purchase. A rep for Willis didn't return Page Six's request for comment.

Los Angeles County, the epicenter of the coronavirus crisis in California, has surpassed 10,000 COVID-19 deaths.

Willis has spent much of the pandemic quarantining with ex-wife Demi Moore and their grown children, Scout, Rumer and Tallulah, at the family's home in Idaho.
I went through the Backgrid photo archives, most of which are exclusives, to see if Bruce was photographed maskless throughout 2020. He… wasn't. Most of the time, whenever he was pap'd last year, he had a bandana-mask or some kind of gator mask, and he always pulled it down when he was outdoors. My point, I guess, is that Bruce doesn't seem like he's one of those full-throttle dumbass anti-mask conspiracists. But I bet he downplays mask-wearing and he thought he could slip into Rite Aid quickly without a mask and that's not how any of this works. I'm glad he was kicked out of Rite Aid. More public shaming! Businesses really need to empower their employees to tell maskless idiots to GTFO.
Hours after this story came out yesterday, Bruce confirmed it to People Magazine and told the magazine,"It was an error in judgment. Be safe out there everyone and let's continue to mask up." Uh…
Apparently, Bruce was wearing a bandana in Rite Aid, he just didn't pull it over his mouth and nose. WTF? It would have been so easy for him to comply. Why???
Bruce Willis asked to leave pharmacy for refusing to wear a mask https://t.co/V4kcyxUwy3 pic.twitter.com/SORhCJwfEU

— New York Post (@nypost) January 12, 2021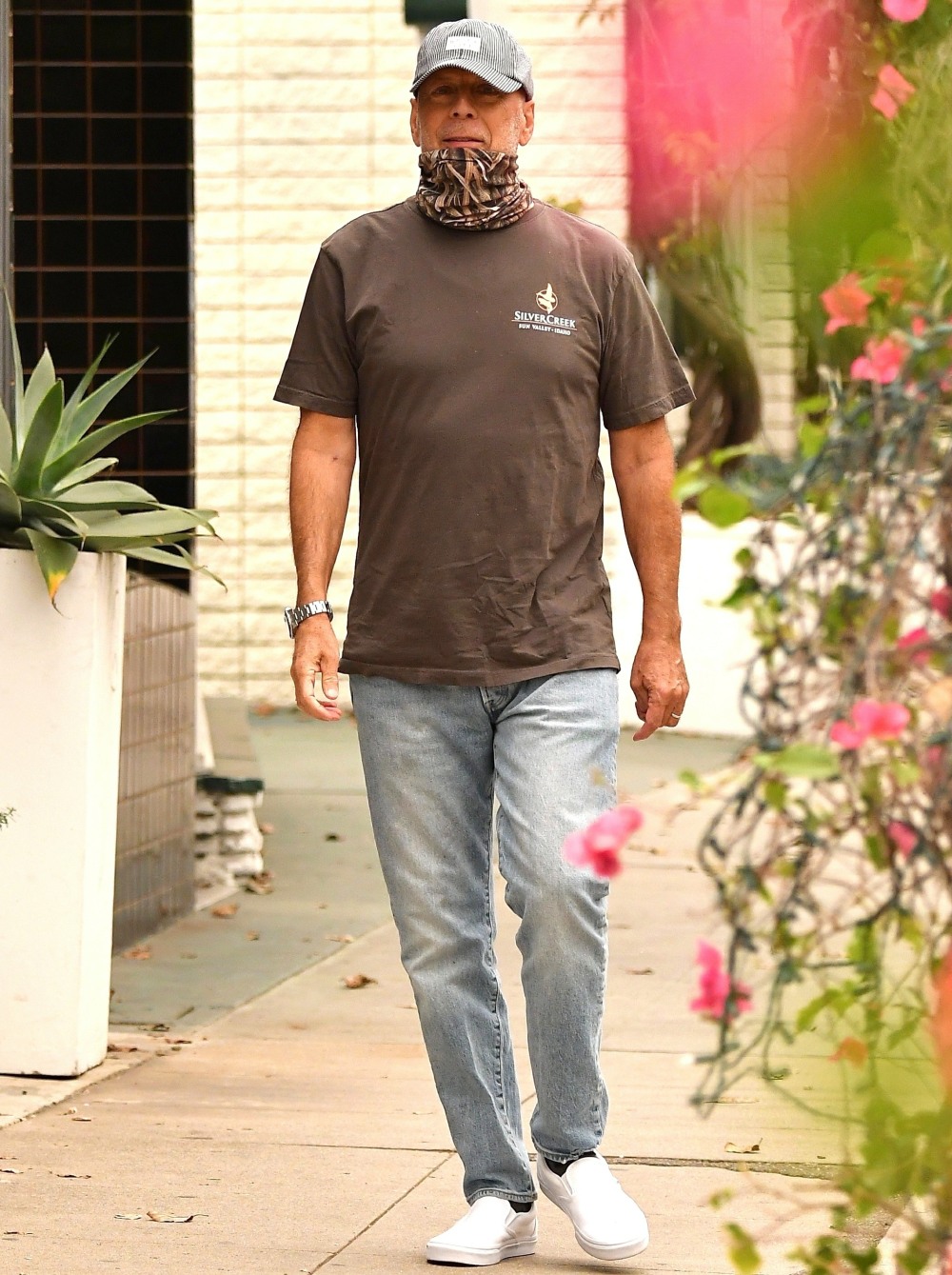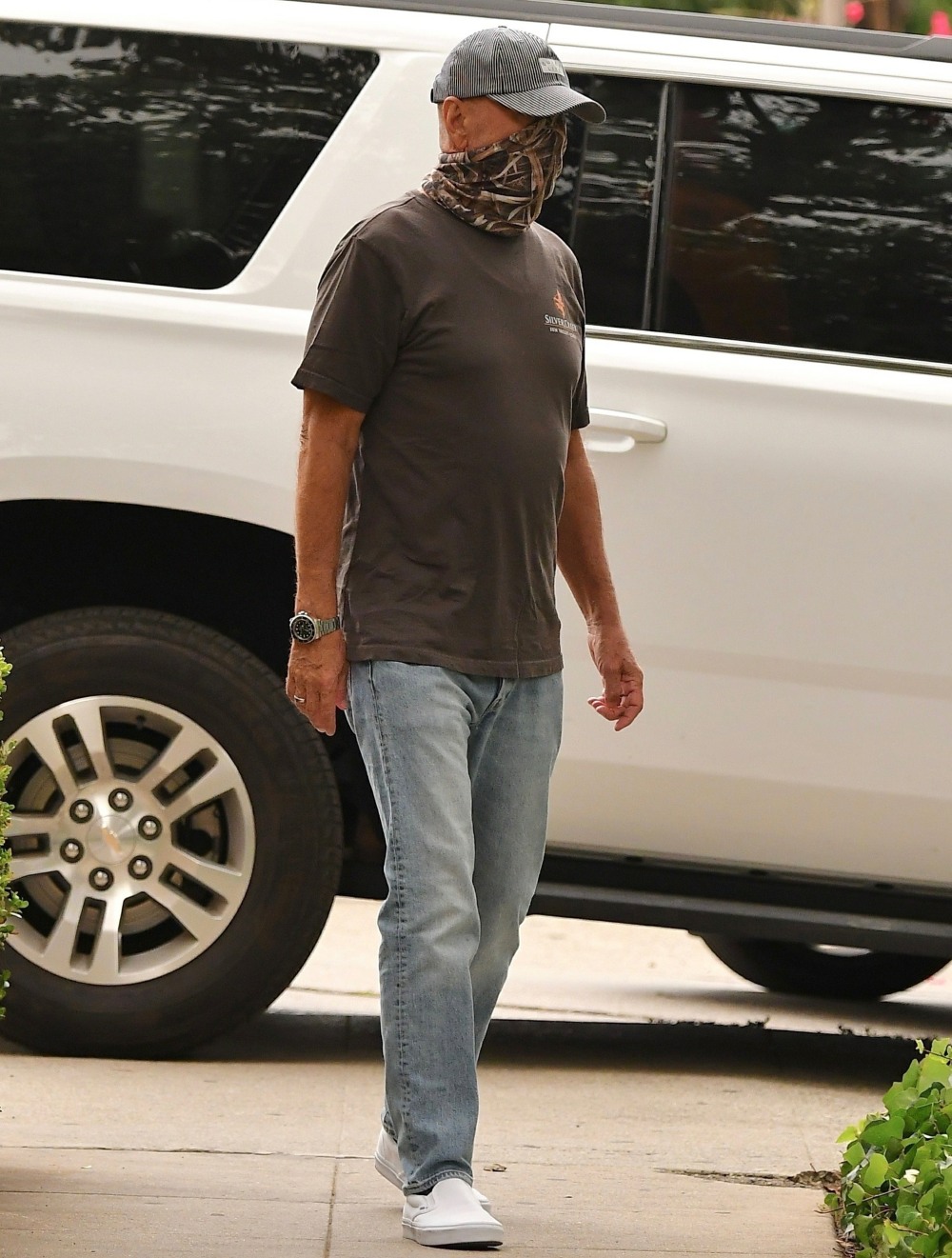 Photos courtesy of Backgrid.