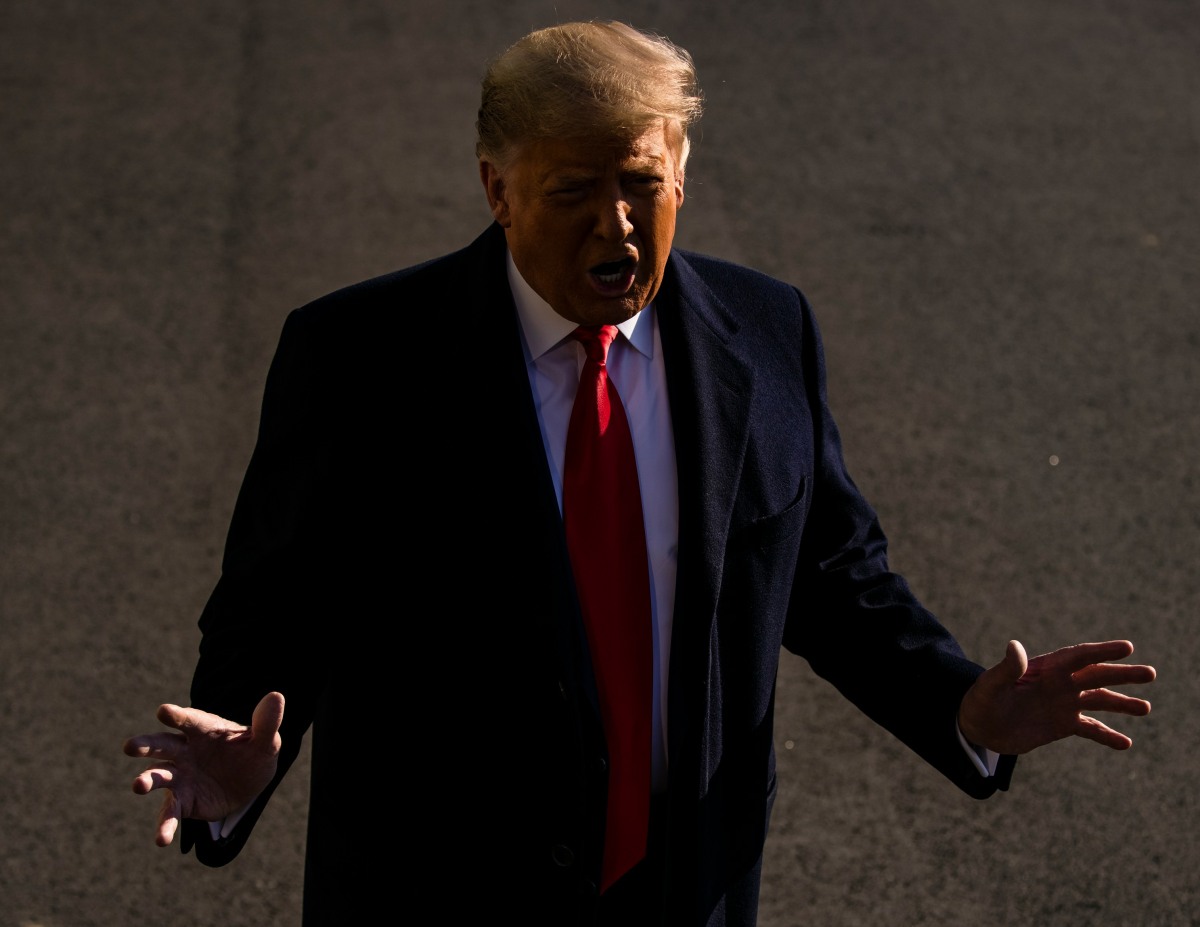 Donald Trump crawled out of his cheeseburger shame spiral, dusted off the Cheeto crumbs and put on a baggy suit yesterday. He finally made a public appearance, his first since he incited a white supremacist mob to lay siege to the Capitol on January 6th. First, Trump waddled out of the White House, boarded Marine One and then gave his first statements to the media at both Andrews and the WH. This has been a fixture of the Trump era – the man hates to give press conferences in the White House Press Room, so he'll give "off the cuff" remarks to the media as he's leaving the WH, or as he's boarding Air Force One. Again, these were his first official live public comments in a week, and his first on the terrorist attack he incited:
Donald Trump slammed Congress for weighing a second impeachment of him this week, accusing Democrats of the "continuation of the greatest witch hunt in the history of politics."

"If you read my speech — and many people have done it, and I've seen it both in the papers and in the media, on television — it's been analyzed, and people thought that what I said was totally appropriate," Trump told reporters at Joint Base Andrews Tuesday, on his way to Texas for a media event at the southern border. To hear Trump tell it on Tuesday, he encouraged none of the siege. Trump told reporters that his remarks were "totally appropriate."

Then he pivoted to whataboutism. He suggested Democratic politicians who condemned police over the summer violence are more guilty of fomenting unrest.

"If you look at what other people have said — politicians at a high level — about the riots during the summer, the horrible riots in Portland and Seattle and various other places, that was a real problem, what they said," said Trump. "But they've analyzed my speech and my words and my final paragraph, my final sentence, and everybody to the T thought it was totally appropriate."

Trump's new remarks are worrisome. According to an FBI bulletin, armed protests like the one that took place at the Capitol are "being planned at all 50 state capitols from 16 January through at least 20 January, and at the US Capitol from 17 January through 20 January." The document also warns of an "uprising" if Trump is removed from office. Trump, however, suggested on Tuesday that if there is more violence in his name in the days to come, it'll actually be the fault of House Speaker Nancy Pelosi and Senate Democratic leader Chuck Schumer.

"For Nancy Pelosi and Chuck Schumer to continue on this path, I think it's causing tremendous danger to our country and it's causing tremendous anger. I want no violence," Trump told reporters outside the White House, before helicoptering to Andrews.
Note: everyone who has read or watched Trump's entire speech at the Stop the Steal rally on January 6th agrees that he was openly inciting the crowd to storm the Capitol. NO ONE thought it was appropriate and it is one of the most damning pieces of evidence against him in the impeachment trial. And think about what he's really saying… punishing him for inciting terrorism will "cause tremendous anger" and be dangerous for America. He's actually threatening Democrats (and all of Congress, and all of America) with more violence if he's punished.
Then, Trump visited the border wall in Alamo, Texas where he once again said unhinged sh-t like: "The 25th Amendment is of zero risk to me, but will come back to haunt Joe Biden and the Biden administration. As the expression goes, be careful of what you wish for." He seems to conflate the 25th Amendment with impeachment? If Pence somehow invokes the 25th, it won't have anything to do with Biden. My guess is that this is just some generic threat from Trump and it's mostly just a call to arms for his supporters.
Trump on impeachment: "For Nancy Pelosi and Chuck Schumer to continue on this path, I think it's causing tremendous danger to our county and it's causing tremendous anger. I want no violence." pic.twitter.com/YfHnaogOql

— Aaron Rupar (@atrupar) January 12, 2021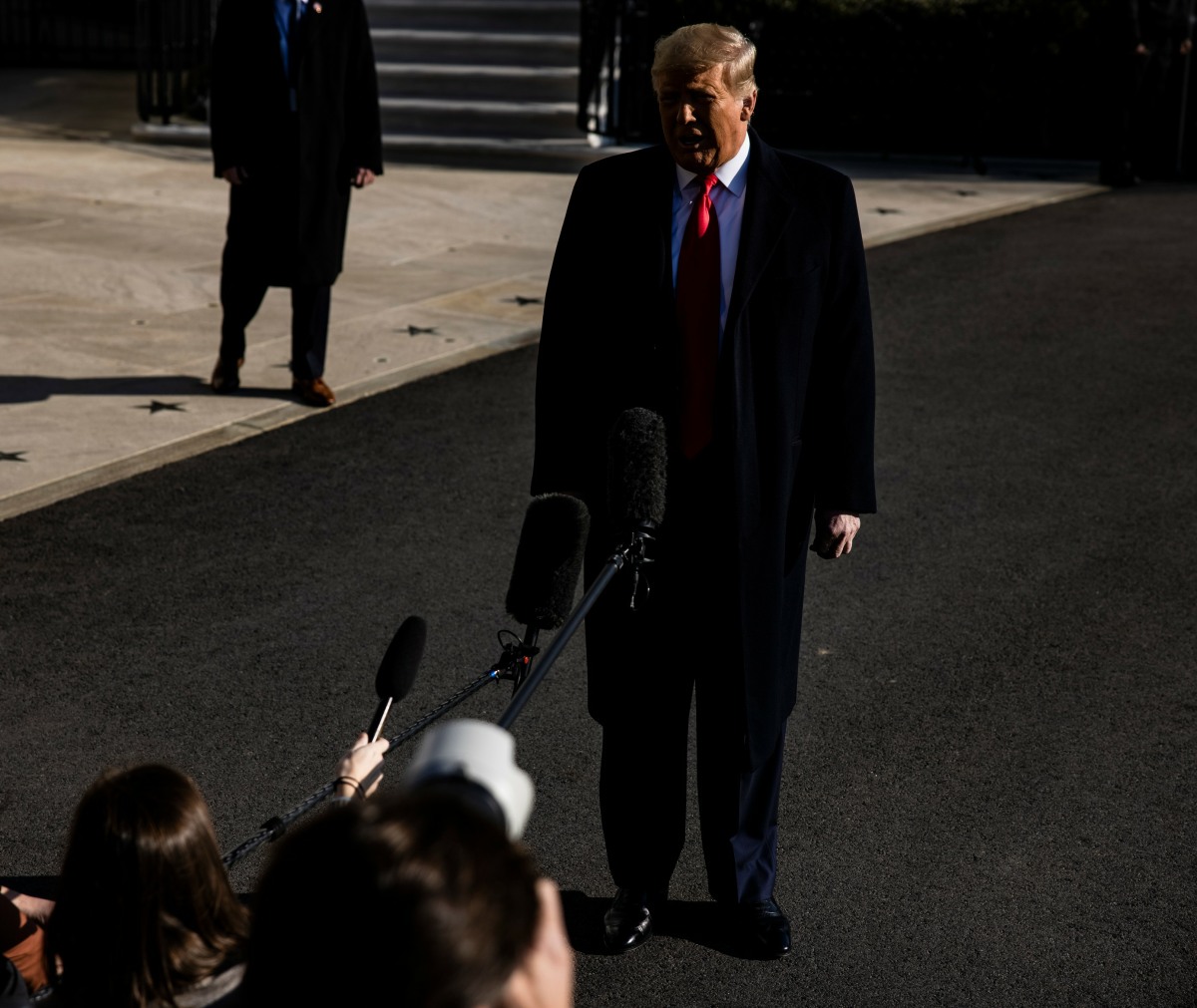 Photos courtesy of Avalon Red.