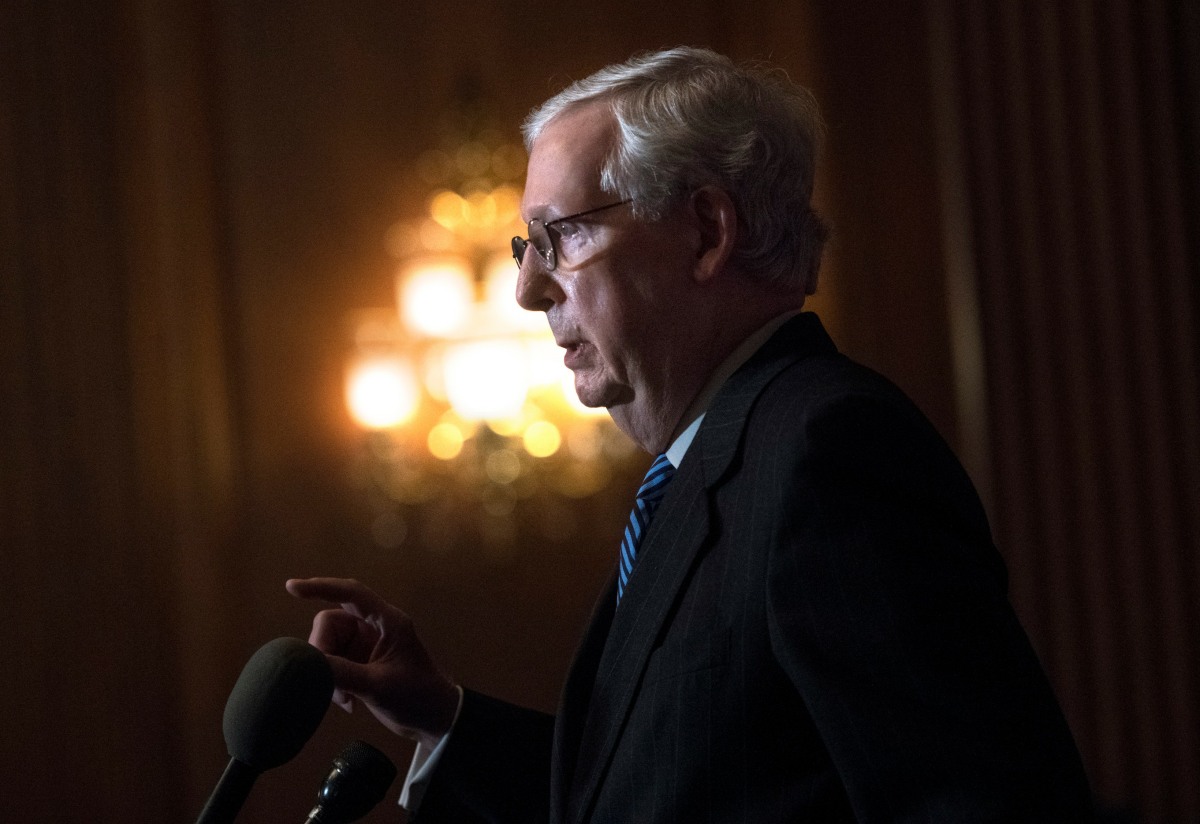 Is there anyone more spineless than Mitch McConnell? The now-Senate Minority Leader is fully throwing Donald Trump under the bus. This comes after four years of Moscow Mitch getting everything he wanted out of Trump, including two Supreme Court justices, hundreds of conservative federal court appointments and massive tax breaks. Mitch used Trump and Trumpism to screw over Democrats at every opportunity. Even just after the election, in November, Mitch was still screwing over Democrats and playing games with the democratic process, refusing to acknowledge Biden's victory and encouraging Trump's Kraken lawsuits. Then Mitch had a come-to-Jesus moment as his Senate caucus tried to Do A Fascism last week. Suddenly he was Mitch McConnell, protector of the republic. He did his part to ratify Biden's victory as Republican terrorists laid siege to the Capitol. And now Mitch is going to vote for impeachment:
There's a better than 50-50 chance that Senate Majority Leader Mitch McConnell would vote to convict President Trump in an impeachment trial, sources tell Axios.

What they're saying: "The Senate institutional loyalists are fomenting a counterrevolution" to Trump, said a top Republican close to McConnell.

Why it matters: This would represent one of the most shocking and damning votes in the history of American politics, by the most powerful Republican in Congress. McConnell's vote would open the door to the possibility that Trump could be convicted and prohibited from running for president again.
I wonder if Moscow Mitch would feel the same way if Trump hadn't lost him the Senate Majority. There's no question in my mind – if the GOP held on to the majority in the Senate, however slim, Mitch would not be pro-impeachment. But it's a brave new world and sources tell the Times that Mitch is ready to purge Trump and Trumpers from the party:
Senator Mitch McConnell of Kentucky, the Republican leader, has told associates that he believes President Trump committed impeachable offenses and that he is pleased that Democrats are moving to impeach him, believing that it will make it easier to purge him from the party, according to people familiar with his thinking. The House is voting on Wednesday to formally charge Mr. Trump with inciting violence against the country.

At the same time, Representative Kevin McCarthy of California, the minority leader and one of Mr. Trump's most steadfast allies in Congress, has asked other Republicans whether he should call on Mr. Trump to resign in the aftermath of the riot at the Capitol last week, according to three Republican officials briefed on the conversations.

While Mr. McCarthy has said he is personally opposed to impeachment, he and other party leaders have decided not to formally lobby Republicans to vote "no," and an aide to Mr. McCarthy said he was open to a measure censuring Mr. Trump for his conduct. In private, Mr. McCarthy reached out to a leading House Democrat to see if the chamber would be willing to pursue a censure vote, though Speaker Nancy Pelosi has ruled it out.

Taken together, the stances of Congress's two top Republicans — neither of whom has said publicly that Mr. Trump should resign or be impeached — reflected the politically challenging and fast-moving nature of the crisis that the party faces after the assault by a pro-Trump mob during a session to formalize President-elect Joseph R. Biden Jr.'s electoral victory.
I get that McConnell is actually trying to screw over Democrats yet again – he's arguing that, actually, Democrats are doing something which will benefit the GOP in coming years by purging Trump. But here's the thing: no matter what, the Republican Party is going to be split on Trump for years, perhaps even decades. What Trump has sown – with the help of the Republican caucus in the Senate and House – will tear apart the party for a very long time.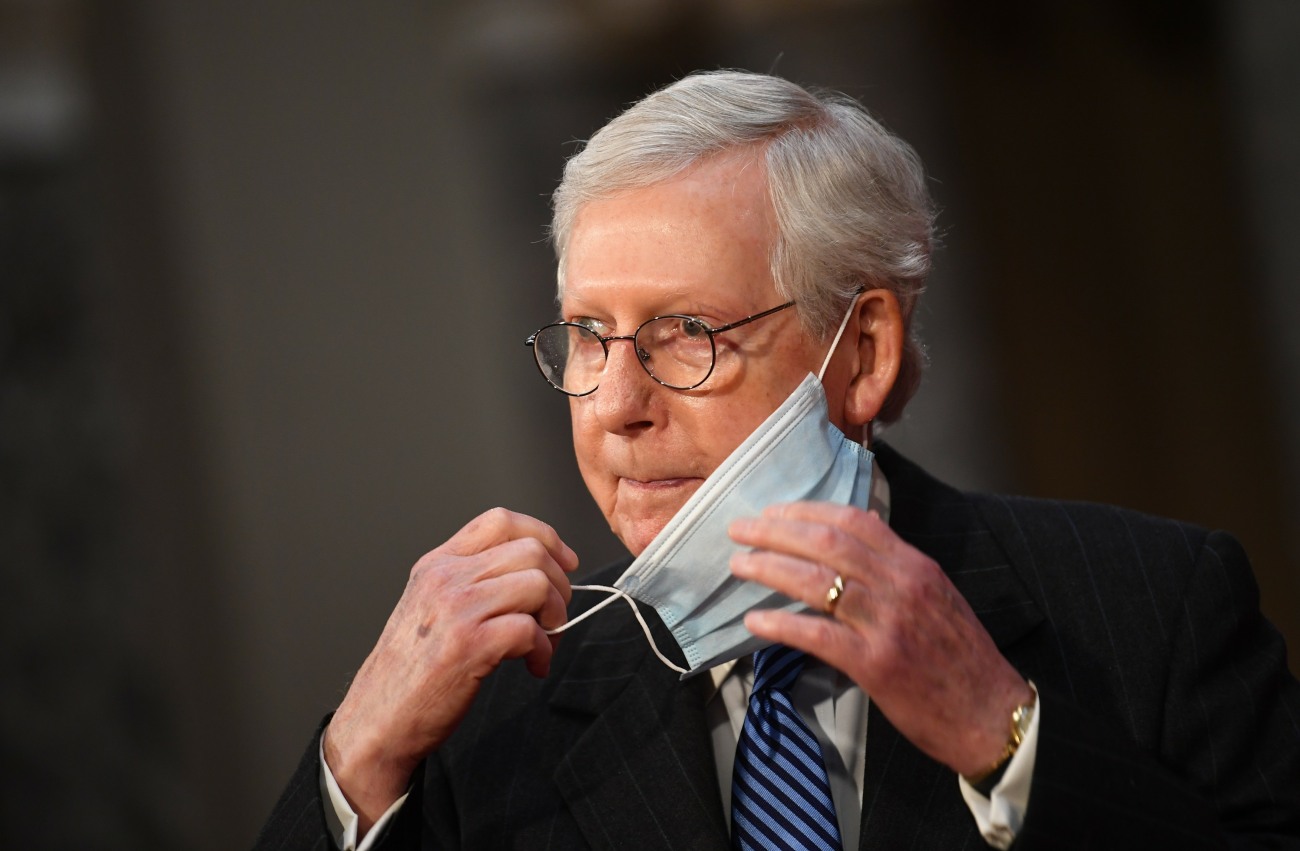 Photos courtesy of Avalon Red.