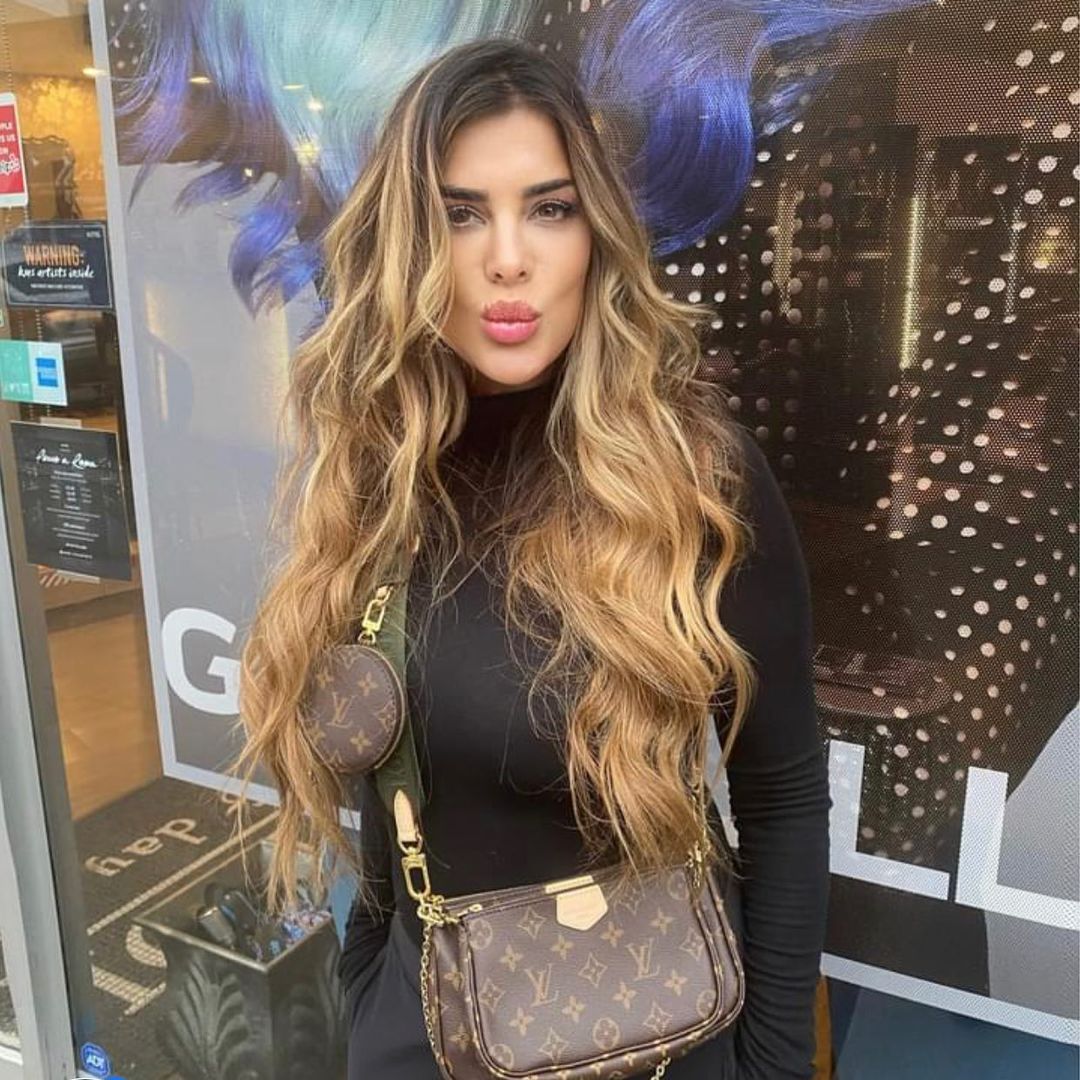 In the Gossip With Celebitchy podcast coming out on Sunday, Kaiser and I talk about the fact that many of the Capitol siege terrorists were put on the No Fly List, thanks to the work of the flight attendants' union. Here are links to some of my favorite videos of them screaming and crying as they're denied access to fly. There was the guy who yelled "they called me a terrorist" and cried pitifully and another guy screamed "you're treating like a black person" as he got arrested. (There's another video from November of a mother who was disorderly and didn't follow covid protocols on a flight screaming and yelling as she and her kids got dragged away. That was was incorrectly attributed as a #NoFlyList video but I still felt oddly satisfied watching it.)
Given all the grief Trumpers and anti-maskers (the same people) are inflicting on flight staff and fellow passengers, the FAA is implementing very stiff fines and penalties for being disruptive on flights. FAA Chief Steve Dickson has announced a "zero tolerance policy" with possible jail time and fines up to $35k for passengers who don't abide by the rules.
U.S. Federal Aviation Administration chief Steve Dickson has ordered a strict "zero tolerance policy" for disruptive airline passengers in the wake of several incidents occurring on flights in and out of Washington, D.C., around the riots at the U.S. Capitol.

Dickson, 63, told Reuters that the order, which he signed on Wednesday, will last through March 30 and will punish disruptive passengers with a fine of up to $35,000 and possible jail time. Airlines have been briefed about the new policy, Dickson said.

"We've seen a disturbing increase in these incidents…. We'll take the strongest possible enforcement action against any passenger who engages in it," he told Reuters.

According to Dickson, the FAA could refer cases for criminal prosecution to the Justice Department, which could seek sentences of up to 20 years for unruly passengers who create unsafe conditions on board.
There are videos from a flight from DC to Phoenix last Friday, filled with terrorists from Trump's rally, chanting USA and getting told by the pilot he would divert them if they didn't stop. Of course a bunch of them refused to wear masks. It happened on a flight from DC to San Francisco after the siege too. This is so dangerous and disruptive, but that's what these people do. I hope the airlines really do enforce mask wearing and adopt a no tolerance policy for this type of behavior. These people do it because they've gotten away with it for so long. They were able to storm the Capitol Building and raid Congressional offices with no immediate consequences. Of course they think that they don't have to wear masks on a plane and that they can bully people. I'd like to see them get jail time and huge fines. You know they're going to whine and cry that they're being persecuted.
The image at the top of this post is of Siggy Flicker, she's a huge MAGA and is on RHONJ. She regrammed a video of Trump supporters being disruptive on a plane to the siege and called it patriotic, but claims she wasn't on that plane and didn't go to DC. She also instagrammed photos from the siege with the #freedom hashtag. I hope Bravo cans her ass.
Sure sex is great but have you ever watched a MAGAt discover that there is not a manager to speak to about the no fly list??? #NoFlyList pic.twitter.com/rDiiJgIAkh

— Mariah (@ThisJokersWild) January 11, 2021
Walk of Shame level: Trumpies on their way Home. #NoFlyList pic.twitter.com/kt1tHWg6ov

— gonci (@goncitonton) January 12, 2021