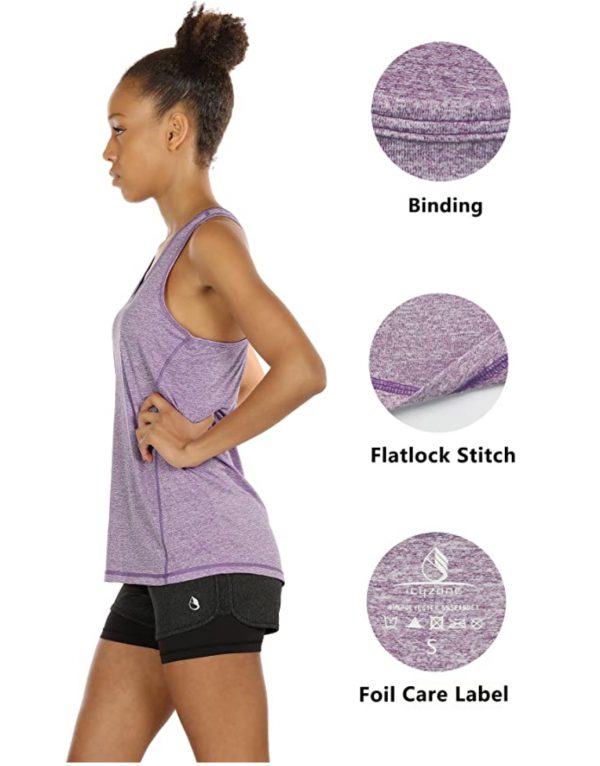 As I mentioned I ordered the lap desk and it works great for my laptop when I'm working on the couch. I'm using it now! My macbook is 13.3" and it fits perfectly for that and is comfortable on my lap. The everything bagel seasoning tastes great and the bottle is really big, it will last a long time. I used it on bagels and it's hard to tell the difference from the Trader Joe's brand. The protein powder featured last week tastes good (for protein powder) and I like how it sweetens up my smoothies. It doesn't seem too chalky either. Here are some more things I'm looking at.
Witch hazel facial mist that comes in rose, cucumber and lavender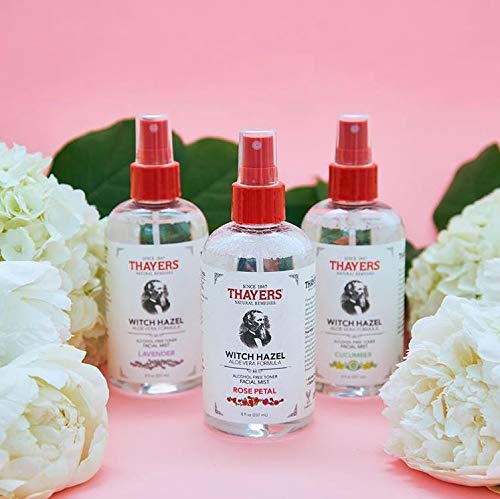 This alcohol free witch hazel mist by Thayers is under $11 for 8 ounces. It comes in unscented, lavender, rosewater, coconut and cucumber versions. I love my Trader Joe's spray on rosewater and think I'll replace it with this when it runs out. This mist has over 7,600 ratings, 4.6 stars and a B on Fakespot. Reviewers call it "super hydrating," say it's soothing on the skin and that it has a nice, light scent. "Your face will be nice and moisturized and will feel and look very plumped." "this product makes my skin instantly hydrated and dewey." "My face has never looked clearer or been softer."
A wearable blanket for a warm cozy feeling all day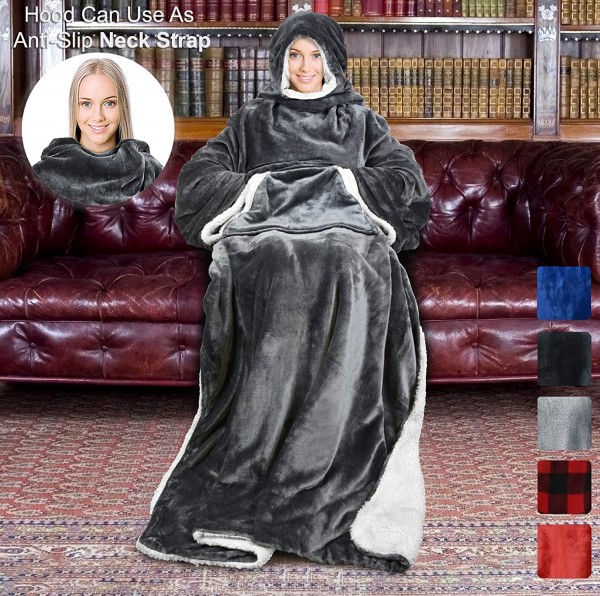 This wearable blanket by Tirrinia is longer than most of the other wearable blankets I've seen, making it warm for your feet as well. I am always bundled up on the couch so I may as well buy a full body blanket! It comes in versions with a hood and without and in 12 different colors and prints. I know it makes this lady look like a monk and I'm ok with that. It has 4.6 stars, 1,600 ratings and a B on Fakespot. People say it's warm, cozy and excellent for wearing around the house. "This blanket is everything the reviewers said. It's warm and comfortable. Great for a cuddly cloudy rainy day or just plain cold." "Very soft and comfortable. Ideal for those who enjoy snuggling up with a book to read during winter." "Great to wrap up in while watching tv." Some say it can be heavy so you may want to consider that if you're buying one for a frailer person.
An anti-aging cream with retinol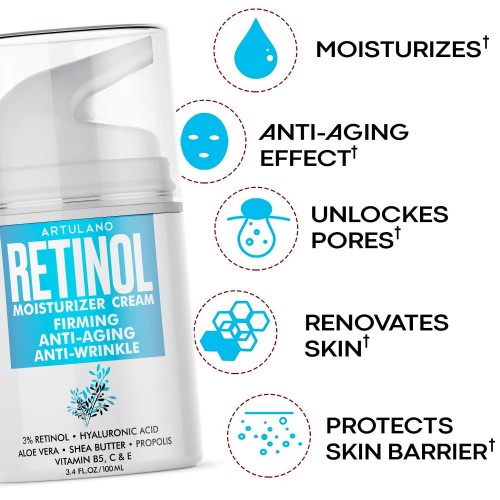 This anti-aging cream by Artulano has 3% retinol, hyaluronic acid and vitamin e. It has 774 ratings, 4.6 stars and an A on Fakespot. It's only $17 for 3.4 ounces and there's a $3 off coupon, making it even more reasonable. Women say they like it and see a difference in fine lines and blemishes. "I've been using it around my eyes and forehead in the morning. And I swear it's been smoothing my wrinkles." "One week into using it, I noticed that the area around my eyes looked more plump and smooth." "I have only used it for 2 weeks and my acne prone skin is almost completely clear. "
A set of 30 mask lanyards for just $11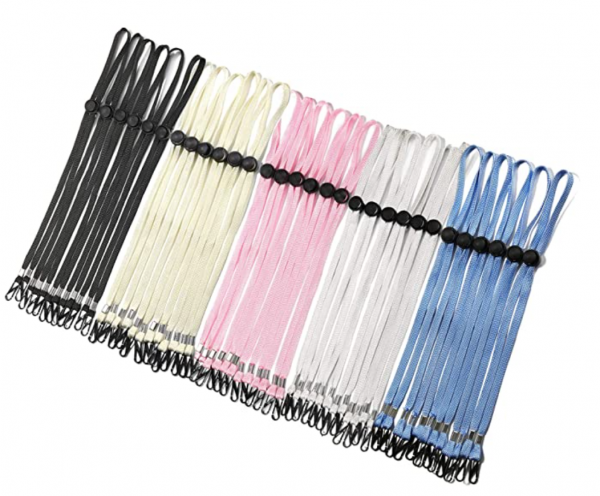 This is a set of 30 mask lanyards in both round and flat versions. They come in so many different color options including multicolor, black, gray and white and all white. I looked at many other lanyards but they had mixed reviews as being flimsy or two short. The ones with plastic clips are said to be more durable too. These have 725 ratings, 4.5 stars and an A on Fakespot. If you get these you can give them away to friends and family. Plus they work with glasses too. "I have been giving these away to co-workers, children and friends along with my homemade masks. Everyone absolutely loves these." "This is a good deal for the quantity that you get. The colors are so vibrant . Great as gifts."
Face mask extenders from Velcro can help save your ears and get a precise fit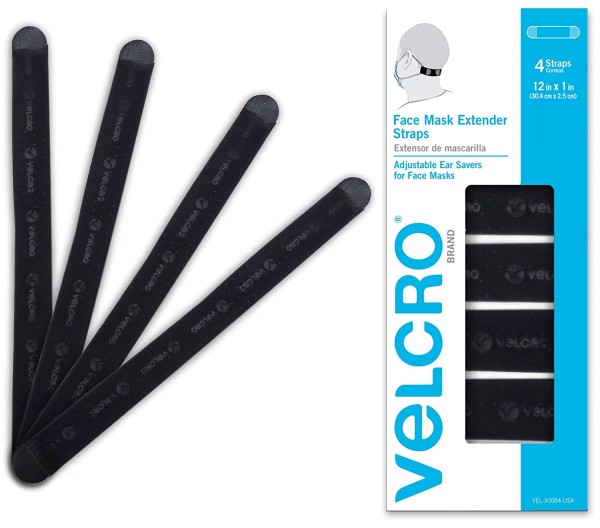 The fit of your mask is key to keeping you safe. These face mask extenders by Velcro can help you get a better mask fit, avoid fogged glasses and sore ears. They have over 3,300 ratings, 4.3 stars and a B on Fakespot. People with over-ear hearing aids say they're perfect and that you can even use them under your hair. Healthcare professionals who wear masks all day say these are the best extenders they've found. They write "I've tried other extenders, including the plastic ones with several hooks and ribbons with buttons sewn on. This beats all of those." "The Velcro straps allowed me to keep the ear loop pulled off the backs of my ears so I could wear them for up to 8 hours a day."
A hydrating mask that works overnight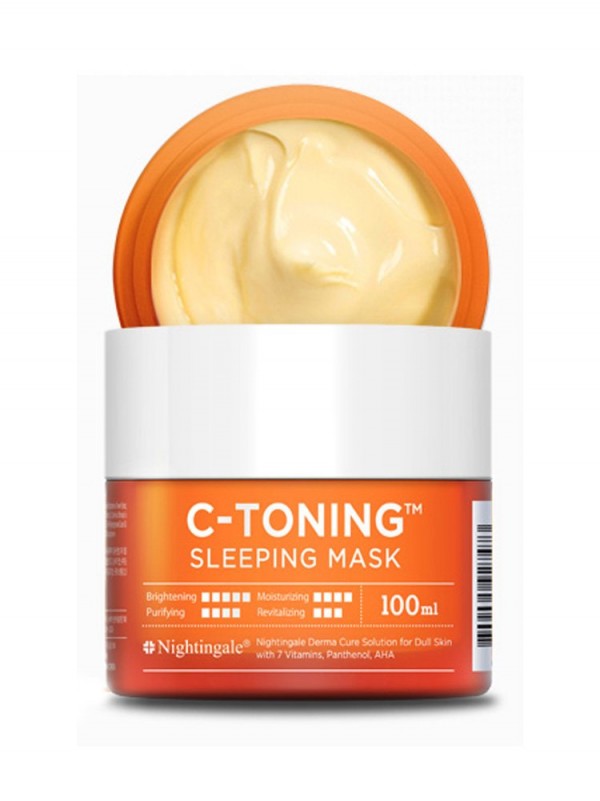 This sleeping mask by Nightingale is good for all skin types. It has over 1,200 ratings, 4.2 stars and a B on Fakespot. Women say it's deeply hydrating and that they wake up with smoother, softer skin. It's also said not to aggravate acne-prone skin. "Ive been using this product for more than a week and I have to say it is so hydrating and moisturizing! My skin definitely feels softer, bright, and glowing" "It makes my skin glow in the morning and my makeup just glides on." "This is a very smooth, silky mask. I like that it doesn't leave me feeling oily or caked on, and it leaves my face feeling fresh."
A three pack of colorful workout tanks for $20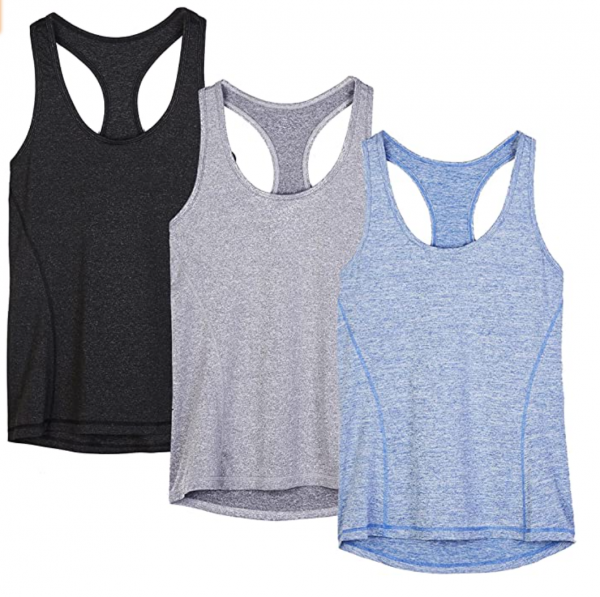 I need more workout tanks now that the summer is coming. You can get three colorful high-rated workout tanks from icyzone for under $20! They come in sizes x-small to xx-large and in 12 different color combinations. They have almost 17,500 ratings, 4.3 stars and a B on Fakespot. Women say they're comfortable to work out in, that they're flattering and look pricier than they are. Plus they're said to be long, which I always appreciate in workout tops. You may want to size up if you like a loose fit. "The material is soft and not constricting, and it's very flattering." "I love them. They are the perfect basic tank. I sized up so that I can knot them up in the front." "I love, love, love these. They're my favorite shirts."
KN95 masks because if you don't have these you should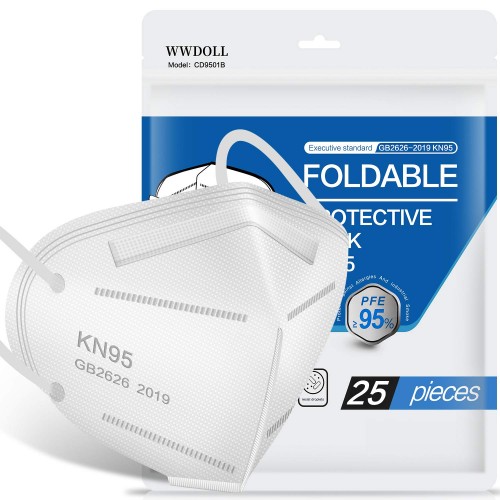 The new virus variant is more contagious and I've been double masking with a KN95 mask (the Chinese version of the N95), a cloth mask plus a shield. The visors with the glasses frames are great and they don't fog up like the ones that have the foam bands. There are so many antimaskers where I live that it's stressful to go out, but I feel better with the KN95 mask and extra layers. These are 25 masks for $39.95 making them $1.60 a piece. These have 4.6 stars, over 2,500 ratings and a B on Fakespot. People like the cone shape and say it helps them breathe better. They also have a metal strip at the nose to help give a better fit. They come in white and black versions and in a larger pack of 50. I do rewear mine, I just wait a few days and rotate them. This is not medical advice! It's just what I do. Reviewers write "Although these ones give me a bird like look they make it so I feel like I can breathe. They're also layers which offers extra protection." "Overall, I was impressed by the quality of the masks – they seem higher quality and are more comfortable than others I've bought."
Thanks for reading and commenting on our affiliate post! If you make any purchases through these links we get a small percentage and appreciate it.