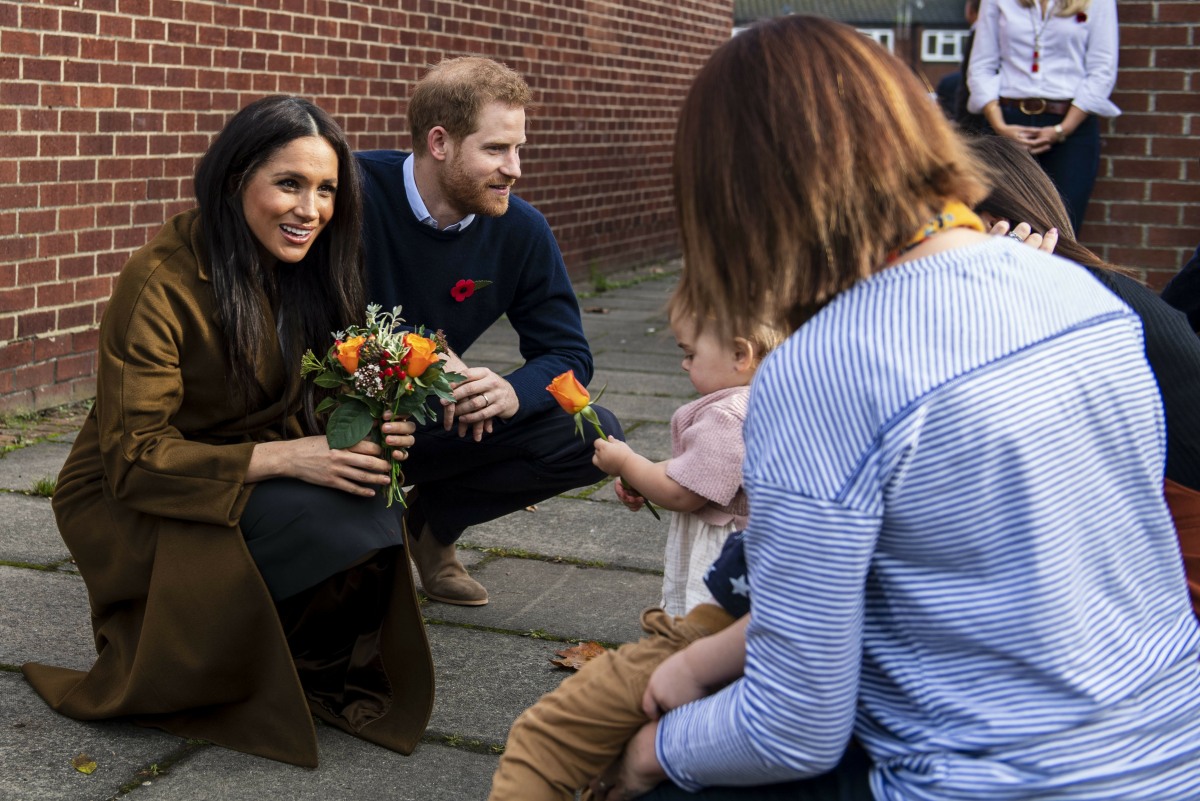 I didn't even hear about this until I happened upon a particularly nasty tweet about it, which just goes to show you: the Duke and Duchess of Sussex's haters are actually promoting the Sussexes' work without meaning to. I guess those haters had the time, since they rarely have anything to talk about, work-wise, with William and Kate. So, on Monday, America celebrated Martin Luther King Jr. Day. A lot of white supremacists posted MLK quotes and there was a lot of yelling and rolling of eyes. But it was also a day – or a three-day weekend – of service for a lot of people, including the Bidens and the Sussexes. On Sunday, Prince Harry and Meghan sent meals to the volunteers at The Mission Continues:
Prince Harry and Meghan Markle are honoring Martin Luther King Day with a special gesture. The Duke and Duchess of Sussex provided some lunchtime fuel for the Los Angeles nonprofit The Mission Continues over the holiday weekend — and referenced the civil rights pioneer as a source of inspiration.

"In honor of this day of service, and in recognition of Dr. Martin Luther King Jr. and all that he stood for, we want to send our thanks and gratitude to the team at The Mission Continues," Harry, 36, and Meghan, 39, said in a message to the organization's volunteers. "We're so proud of all the work you're doing to support your community and hope you enjoy this small token of our appreciation. Thank you for your service today and every day. We look forward to joining you soon. Stay safe and keep up the good work."

They signed their names as simply "Harry and Meghan" above their Duke and Duchess of Sussex titles.

This weekend's food was organized by Homegirl Catering, a community social justice organization visited by Harry and Meghan in June.

On Sunday, The Mission Continues was just as grateful for Harry and Meghan's assistance —and that of their recently launched Archewell Foundation, which has the concept of helping support community organizations at its core. "We'd like to send a huge thank you to The Duke and Duchess of Sussex, along with Archewell Foundation, for fueling the volunteers of our LA Service Platoon with lunch yesterday, so they can continue their hard work at the Compton VFW and help those living in the Compton community!" the non-profit posted on Instagram. "We're truly honored to have their support! #MLKDayON."
Harry worked with The Mission Continues in November, taking part in a day of food distribution in association with Walker Family Events Foundation. The Mission Continues is a national nonprofit with chapters around the country, and the entire organization is staffed by veterans. I'm a little bit surprised that we didn't see Meghan and Harry volunteer in person for A Day of Service, but California has crazy coronavirus-infection numbers and so maybe they just decided not to risk it.
Photos courtesy of Avalon Red.