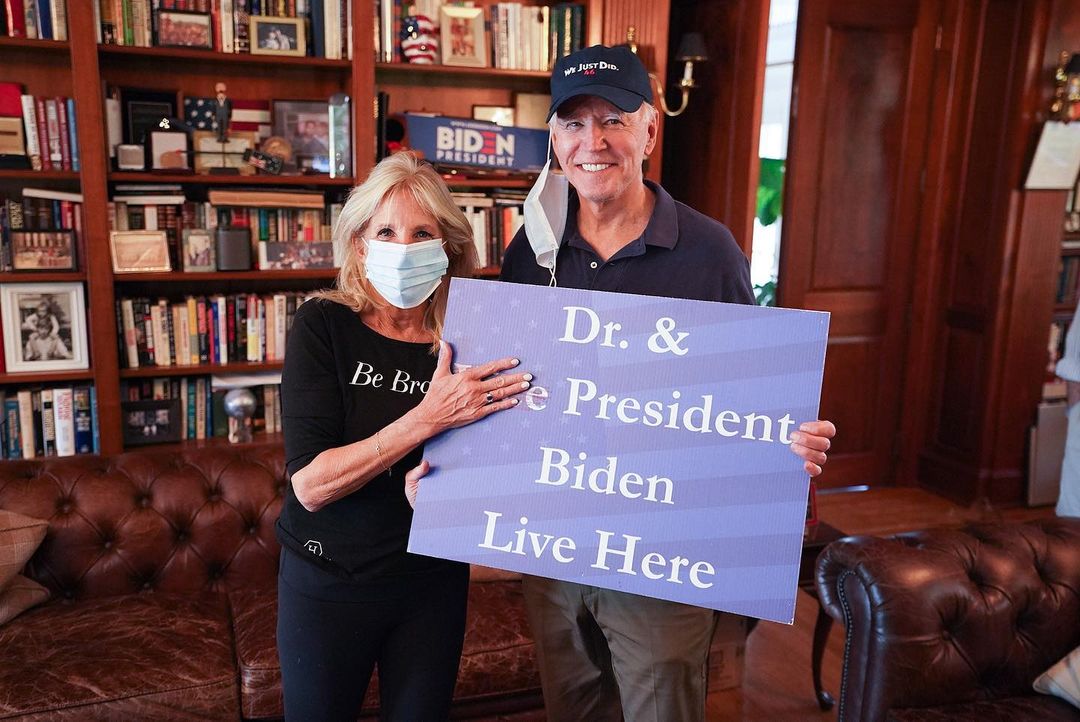 The NY Times has a dumb nitpicking story about Joe and Dr. Jill Biden's fitness equipment that I wanted to talk about. I saw a tweet that we're now in the phase where the press is complaining about brown suits and dijon mustard again and I'm here for that. The Times repeatedly references Biden's "regular Joe from Scranton" image as if owning a Peloton is not consistent with that. The dude was vice president for eight years and a career senator before that. He's not some up-and-coming politician and that criticism is ridiculous. I guess I should expect that from the Times. The crux of the story is that the bike's connected features, a camera, microphone and data sent to Peloton, makes it a security risk. So the Times wonders aloud what Joe and Jill will do. It's impressive to me that they're doing spin classes at 78 and 69. Those classes aren't easy either, although some instructors are easier than others. (I choose Christine, Leanne or Irene when I want an easier workout. Hannah, Olivia and Alex are my go-tos.) Here's part of that story, with more at the source.
When Mr. Biden was cloistered during the coronavirus surge this spring, The New York Times reported that he began each day "with a workout in an upstairs gym that contains a Peloton bike, weights and a treadmill." The Biden team did not respond to requests for comment, but a person close to the president-elect said that Mr. Biden and his wife, Jill Biden, engage in regular morning negotiations over who gets to ride first.

But the Peloton tablets have built-in cameras and microphones that allow users to see and hear one another if they choose, and for Mr. Biden, therein lies the rub. The last thing the C.I.A. wants is the Russians and the Chinese peering or listening into the White House gymnasium. Last week, Popular Mechanics warned about the security risk under the headline "Why Joe Biden Can't Bring His Peloton to the White House."

The article prompted an explosion of chatter in Peloton world, but really, cybersecurity experts say, if Mr. Biden wants his bike, he can surely have it, though it might bear little resemblance to the off-the-assembly-line version after the Secret Service and the National Security Agency are finished with it. (There have been news reports that Michelle Obama has a modified Peloton, but her spokeswoman would not confirm them.)

Mr. Biden would not be the first occupant of the White House whose desire for electronics clashed with the cybersecurity needs of being president. President Trump flouted White House security protocols by calling old friends on his iPhone. President Barack Obama insisted on bringing his BlackBerry (remember BlackBerries?) to the White House, and later wanted to use an iPad, to much opprobrium at the time. Security experts found a way to make it happen.
The Times also interviewed some Peloton owners who said that they've tried and failed to figure out Joe Biden's username. You guys have heard me complain so often that Peloton has excellent classes but that they gouge on subscriptions for bike and treadmill owners ($12.99 if you use it alone, $36 if you have their equipment). Plus they charge exorbitant amounts for equipment. I have a much easier solution for Joe and Dr. Jill. All they need to do is get a standard spin bike from Schwinn or Keiser and then install the app on their Android TV. Issue solved and they don't have to have a tech expert disassemble it and take out the camera and microphone. Plus when you use the app on your TV you're not on the leaderboard and it's easier on your neck. I have a used Schwinn I got from Play It Again Sports (I always say this forgive me for repeating myself). I put a TV table next to it where I keep three pound weights and a box of tissues. There's no way in hell I'm going to pay nearly $2k for a bike. I've owned cars worth less than that. Plus Peloton is taking months to ship them to people. Joe and Dr. Jill should donate that bike to a frontline worker and get a non-connected one.
As an aside it's probably true that Michelle Obama has a rigged Peloton. I've heard that she goes to Soul Cycle classes with her security detail. God I miss in-person spin classes. It will probably be at least another year before I go back to them though.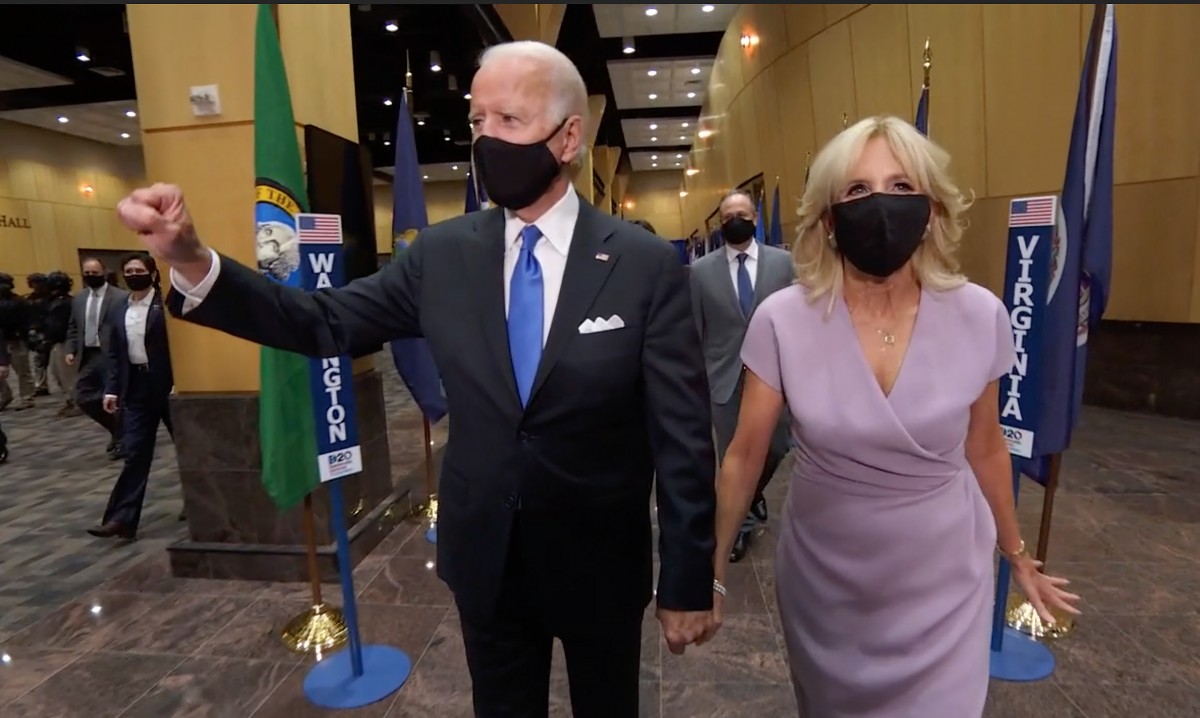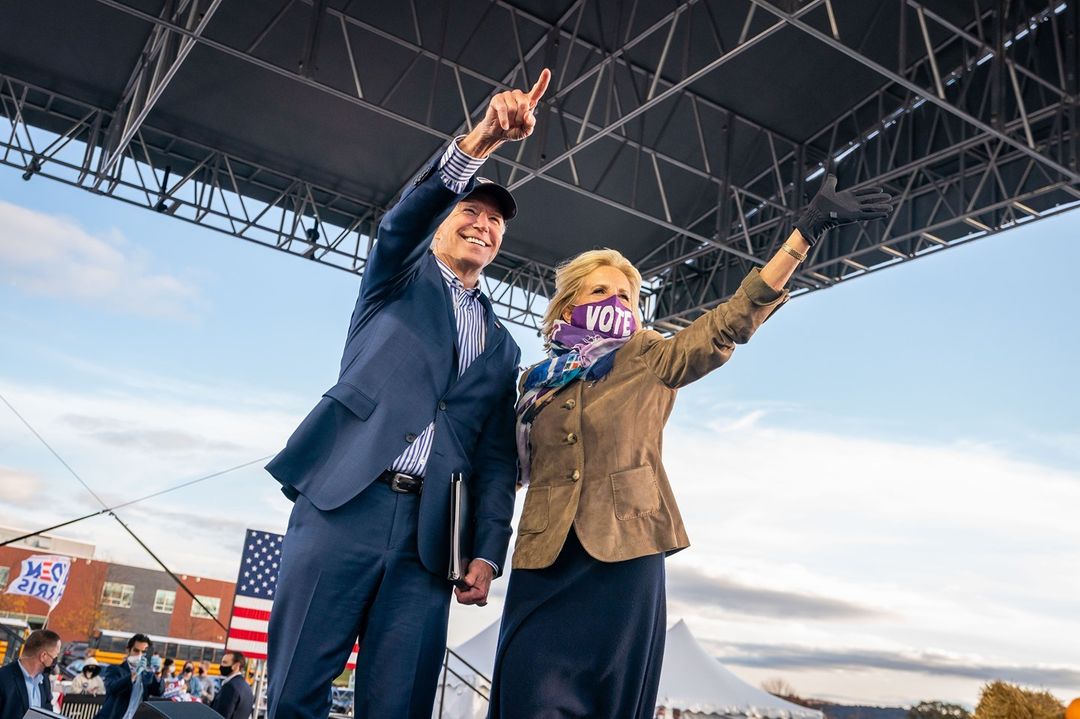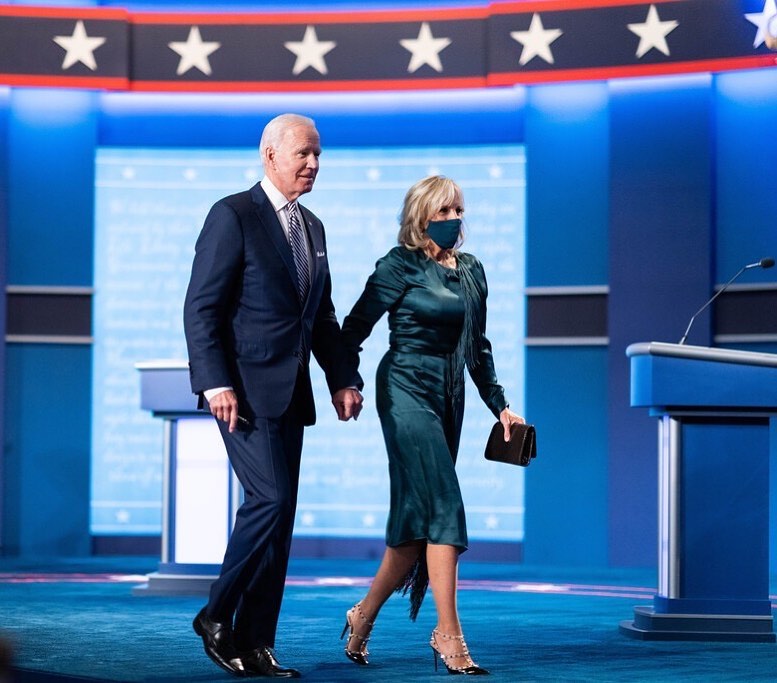 Photos credit: Avalon.red and via Instagram