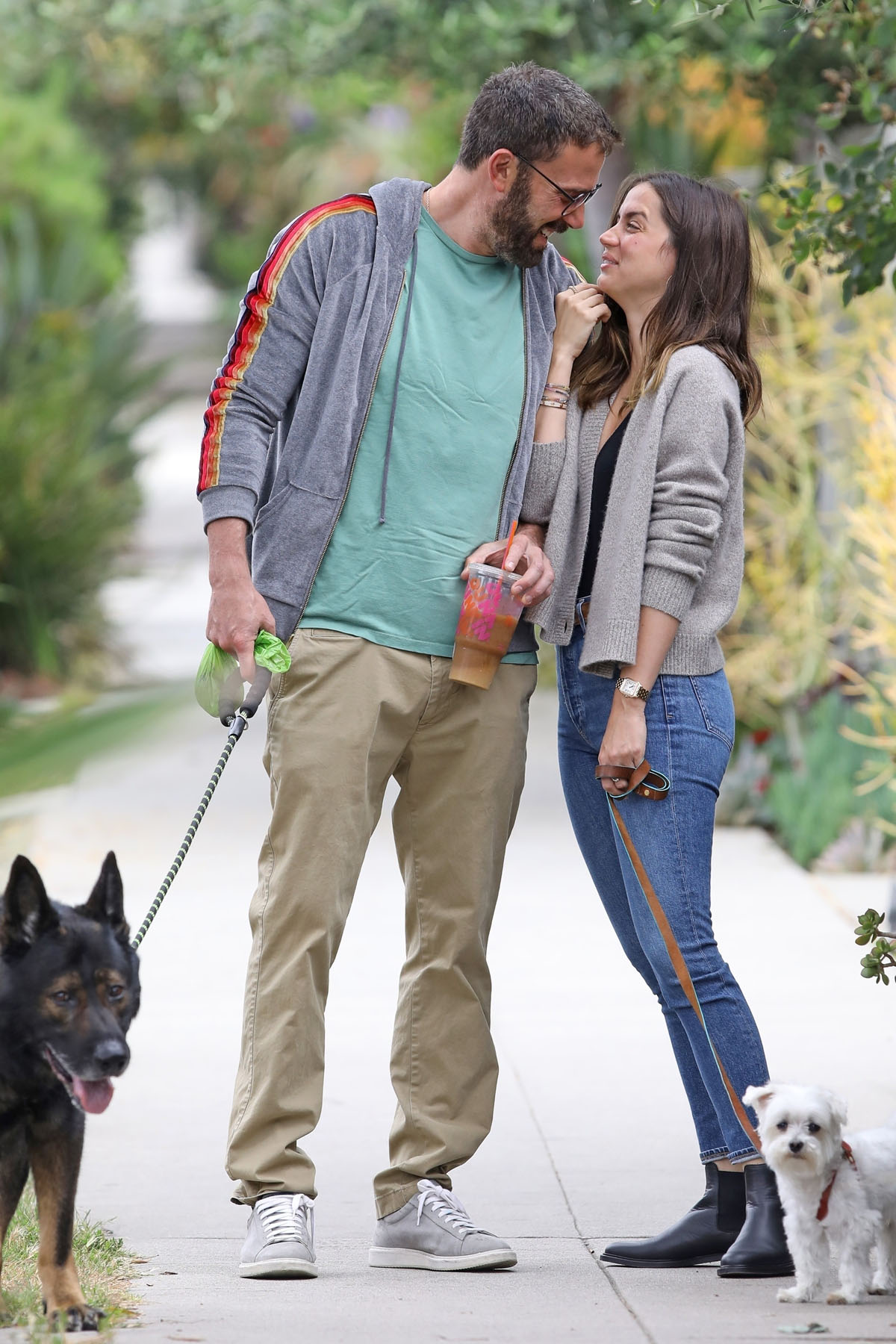 I knew we would get a ton of follow-up stories about what went wrong in Ben Affleck and Ana de Armas' now-over relationship, because we always get a ton of stories about Ben Affleck's relationships. Remember the constant will they or won't they when Ben and Jennifer Garner were breaking up and reconciling "for their kids?" It was the same with Ben and Lindsay Shookus, who got papped together in both LA and NY despite the fact that Ben swears he doesn't do "pap walks." Ben always wants to control the narrative but he doesn't want to be famous, remember? These stories are absolutely coming from Ben's PR people as they're following the exactly playbook he always uses – leak similar-sounding sourced stories with slightly different wording, then add more detail in some outlets. It's ridiculous and predictable. Here are most of the quotes I've found, although I'm sure there are more.
"Ben really wanted their relationship to work," the source tells PEOPLE. "Ana has a great energy. Ben was always very happy when Ana was around. She likes to stay healthy and inspired Ben to keep staying healthy too."

However, the pair's relationship "was very complicated," the source notes. "Ana is young and adventurous," adds the source. "When she is not working, she wants to travel. She doesn't want to settle down in Los Angeles. Ben needs to live in L.A. since his kids do."

While Affleck "has been upset about the split," the source says that [Ben] "is committed to focus on the happy things in his life." – From People

---

Affleck, 48, and de Armas, 32, decided to go their separate ways and a source tells PEOPLE the split happened over the phone.

"They have had numerous discussions about their future and they decided together to break up," another source tells PEOPLE. – From People

---

Page Six confirmed the split on Monday, with a source telling us the pair — who were together for almost a year — were in "different places" in their lives. Another source has further elaborated that the breakup came down to children. "He would not commit to having more kids," said the insider. "She is in her 30s. It was a deal-breaker."

Affleck, 48, has three children — Violet, 14, Seraphina, 11, and 8-year-old Samuel — with his ex-wife, Jennifer Garner. De Armas, 32, does not have children.

Another source close to the couple explains, "Ben is not in a place to start a new family. Both he and Ana have three jobs lined up. His family has, and will continue, to be his focus."

While we're told the decision to split was mutual, pals think that the pair may not be done for good. "They could get back together," said a source. "They are in love. People who know them believe it's temporary." – From Page Six

---

A source tells ET, "Ben and Ana have split up and Ben is single. They had little arguments and bickered like any couple but ultimately the relationship just wasn't working in the way they both wanted it to anymore. This was a mutual decision."

"They both have a lot of love and respect for each other, but it was time for them to move on," the source continued. "At the end of the day he chose to be the dad he continues to want to be. Unfortunately they are in different places in their lives." – From ET Online

---

"Both of them have completely full lives in a good way," a source told E! News on Jan. 18. "There will always be that love." – From E!
[From two stories on People, Page Six, ET Online and E!]
So the first news we heard was that it was Ana's idea, but now it's mutual and they might get back together. I do believe that they might get back together, but I believe the first story that it was Ana's idea, technically. As I said yesterday Ben doesn't break up with women, he sabotages relationships until they break up with him. For someone who hates being famous Ben really makes sure the different celebrity outlets have sourced quotes. This could have been solved with one leak to People Magazine with his side of the story. That's what most celebrities do and those celebrities don't do that on one hand and then bitch, for years, that they're being talked about.
I don't care about either of these people but it will be fun to watch them promote Deep Water in August. For all you can say about Ben though he does try to remain friendly with his exes. Narcissists usually do.
Oh and Ana de Armas' new pageboy haircut is really cute. It suits her.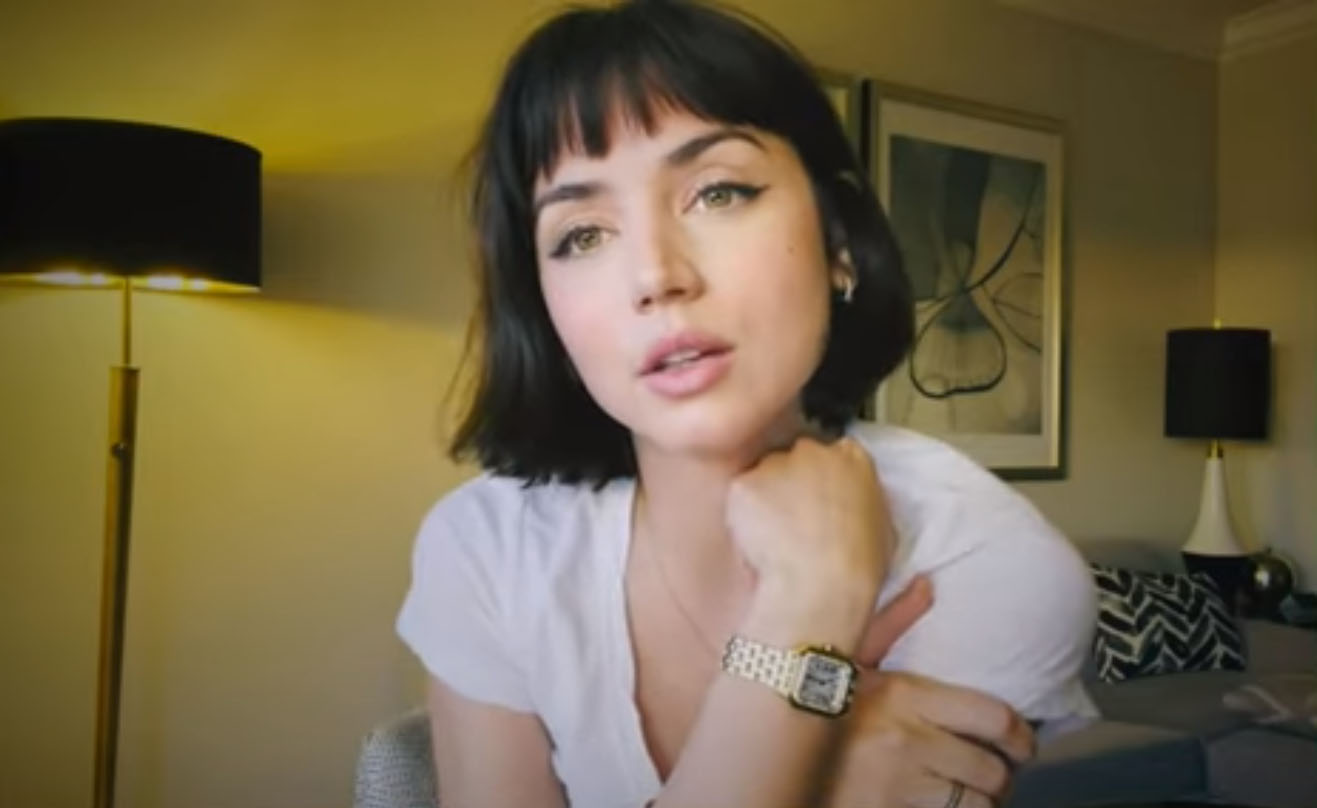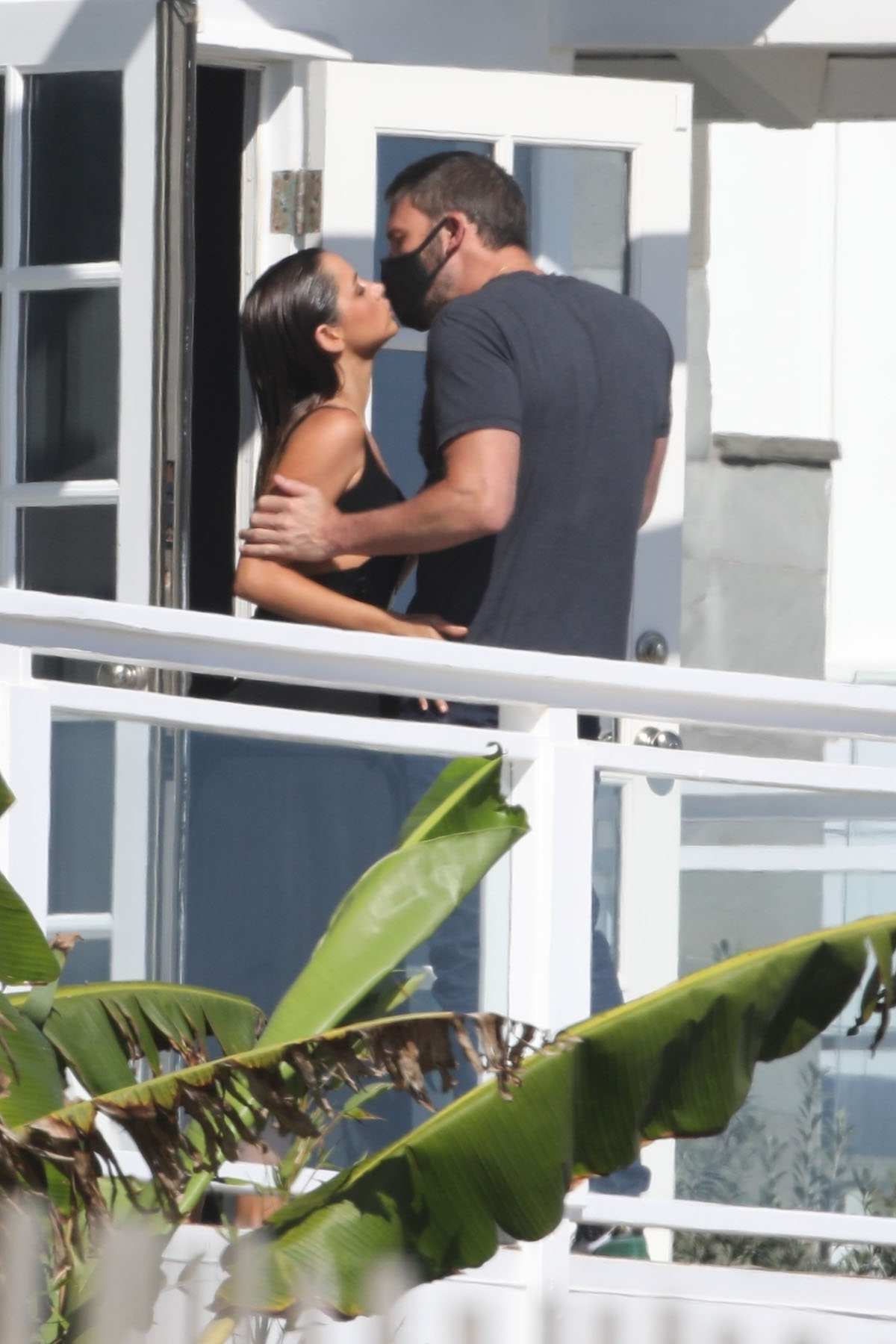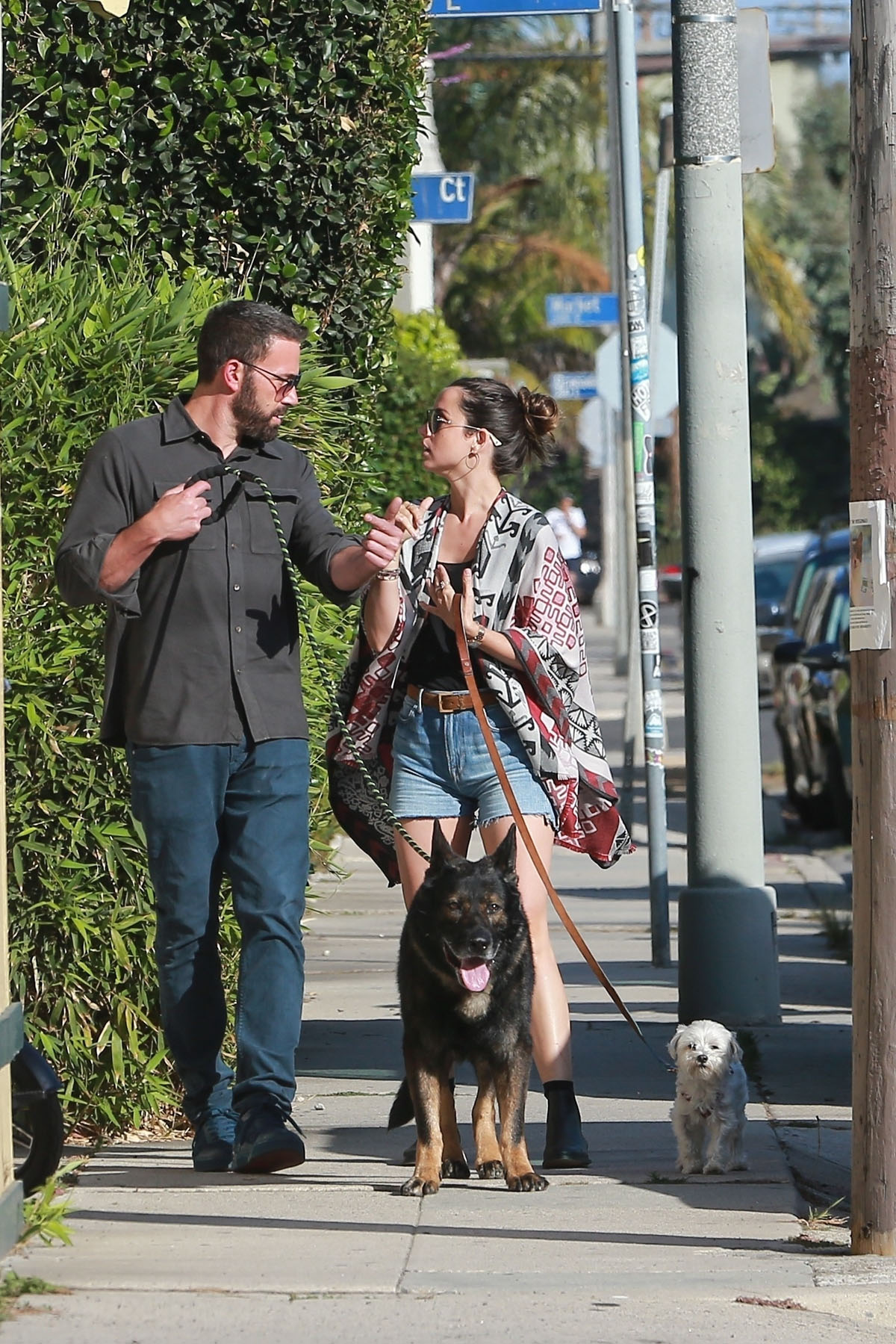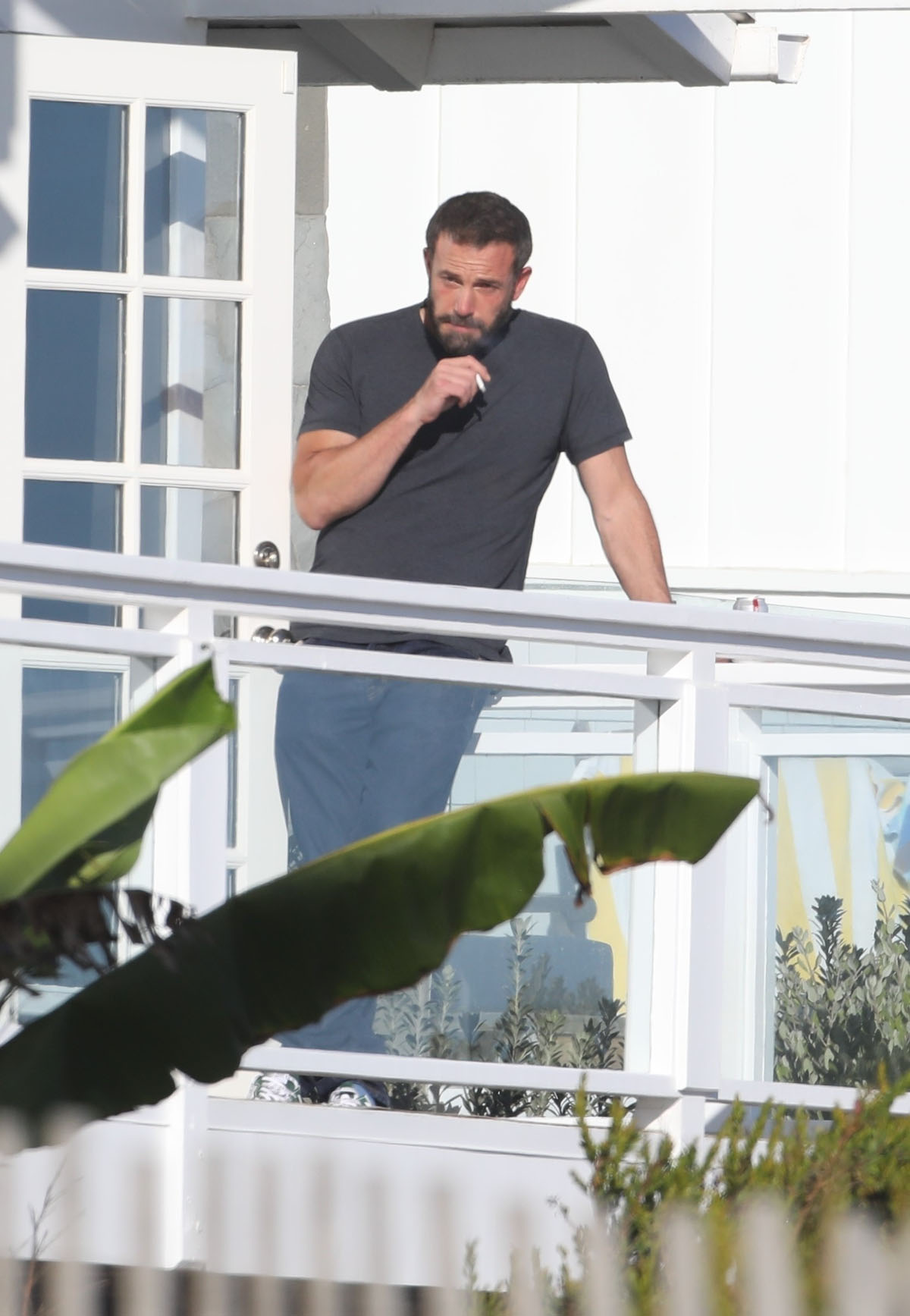 Photos credit: Backgrid and via YouTube