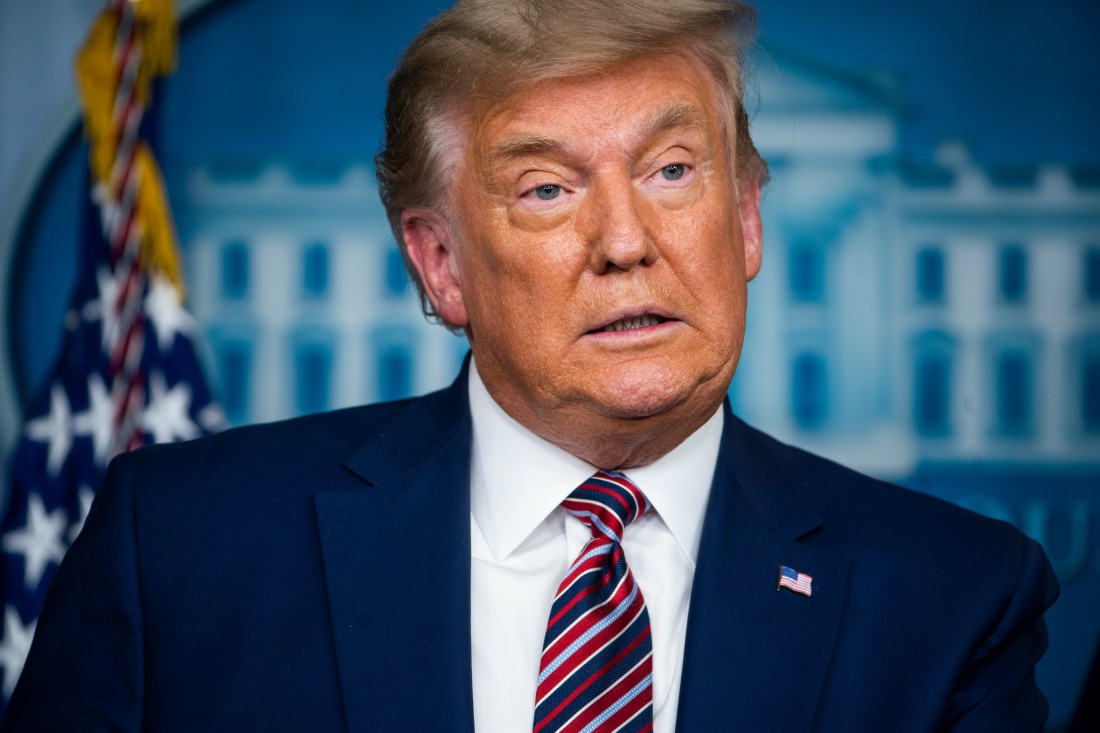 Donald Trump spent his last 24 hours in office not IN the office. He has spent the bulk of his "presidency" at golf courses and Mar-a-Lago, and even when he's in the White House, he's rarely spent time in the Oval Office. He prefers to work from what amounts to a TV room so he can keep up with what Fox News is saying about him. So pathetic. Anyway, it is from that TV room that I imagine he signed 143 pardons and commutations. Surprisingly, the biggest news is who Trump has NOT pardoned. No Rudy Giuliani, no Joe Exotic, no Ivanka, no Jared, no Ghislaine Maxwell. Still, Steve Bannon got a pardon:
President Trump has granted clemency to Stephen K. Bannon, the former White House chief strategist who was charged with defrauding political donors who supported building a border wall that Mr. Trump advocated, and Elliott Broidy, one of his top fund-raisers in 2016, among other people.

Mr. Bannon was indicted and arrested in August by federal prosecutors in Manhattan on charges related to the money raised to promote the construction of the wall long sought by Mr. Trump.

Mr. Broidy, a fund-raiser for the president, pleaded guilty last year to conspiring to violate foreign lobbying laws as part of a covert campaign to influence the administration on behalf of Chinese and Malaysian interests.

The pardon for Mr. Bannon was described as a pre-emptive move that would effectively wipe away the charges against him, should he be convicted. It was particularly remarkable because he had been charged with a crime but had yet to stand trial. An overwhelming majority of pardons and commutations granted by presidents have been for those who were convicted and sentenced.

The president made the decision on Mr. Bannon after a day of frantic efforts to sway his thinking, including from Mr. Bannon himself.

The White House had planned to release the list of those granted clemency earlier on Tuesday, but the debate over Mr. Bannon was part of the delay, officials said.

By late afternoon on Tuesday, advisers believed they had kept a pardon for Mr. Bannon from happening. But by around 9 p.m., Mr. Trump had changed his mind once again. Mr. Trump and Mr. Bannon spoke by phone during the day as the president was weighing the pardon, and Mr. Bannon's allies tried to apply pressure to make it happen while his detractors pushed the president not to go ahead with it.
While I am disgusted, I had also prepared myself for a lot worse. Bannon is currently facing federal charges for what amounts to conning Trump supporters for money for "the wall." I imagine we'll get additional bites at the Bannon apple, you know? Bannon got pardoned for all of the sh-t he's done in the past five years – there are still current and future crimes, as always.
Trump also pardoned Lil' Wayne, Bill Kapri/Kodak Black and Kwame Kilpatrick, the former mayor of Detroit. Oh, and two former Republican congressmen: Rick Renzi of Arizona and Randall "Duke" Cunningham of California. Apparently, Trump's lawyers finally convinced him that if he pre-emptively pardoned his children, he would have to describe the crimes which he thinks they've committed. LOL.
Photos courtesy of Avalon Red, Getty and Backgrid.