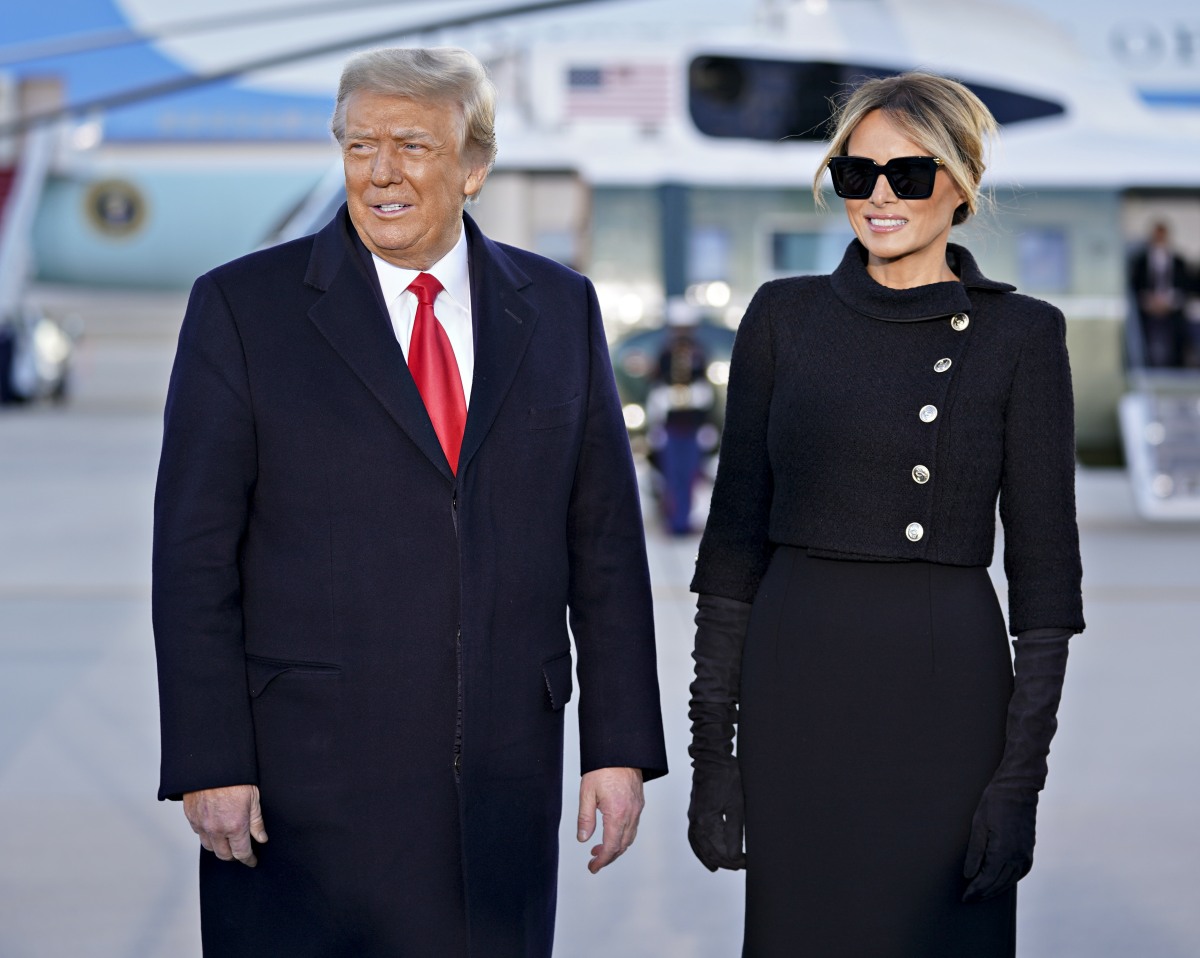 The Trumps are gone. I skipped most of Donald Trump's final speech, which he gave to a tiny crowd at Andrews Air Force Base, but I did hear the section about the stock market. Dude spent four f–king years treating the stock market like it was the only part of the economy worth mentioning. I don't think he even understood the rest of the economy. Below, I'm including the full video of the Trumps' exiting the White House, arriving at Andrews and Trump making his little struggle speech. At one point, he threatened the American public with "we will be back in some form." He ended it with "Have a good life, we'll see you soon." What a giant fascist baby.
Some of his final acts: the pardons, not reading the speech his staffers prepared for him so he could "wing it" in his final hours, and… possibly dictating a note to Joe Biden. Apparently, Trump followed the normal presidential protocol, which is when the outgoing dude leaves a note on the Resolute Desk for the incoming dude. We also heard that Melania Trump left thank-you notes to White House residence staffers, only she didn't write those notes herself. She had her staff type up some notes and Melania just signed them. Probably not even that. Both Melania and Donald Trump have left the White House under a cloud of historic unpopularity.
After all, Trump did leave Biden a note, a White House official confirms.

— Maggie Haberman (@maggieNYT) January 20, 2021
There are a lot of funny/banging tweets, so enjoy:
It's a new day in America.

— Joe Biden (@JoeBiden) January 20, 2021
This man's whole life is in shambles because he got mad at Seth Meyers and Barack Obama roasting him. Could've just been grifting in peace for the rest of his life. Whole family hated. Ruined his teen son's life. Just incredible.

— Brandi, Kemi Talbot's Chief Of Staff 😾 (@ItsTheBrandi) January 20, 2021
— Russ Fischer (@russfischer) January 20, 2021
— Bill Weir (@BillWeirCNN) January 20, 2021
He seems like a very happy old man looking forward to a bright and wonderful future. So nice to see! pic.twitter.com/G8gObLhsz9

— Greta Thunberg (@GretaThunberg) January 20, 2021
The Village People have repeatedly asked Donald Trump to stop playing "YMCA" at his events: https://t.co/oBa3qGJqL7 https://t.co/eArMEZYs33

— Consequence of Sound (@consequence) January 20, 2021
The failsons look like they're crying here
pic.twitter.com/2aL9kv1Zz4

— Molly Jong-Fast🏡 (@MollyJongFast) January 20, 2021
Congratulations to my friend, President @JoeBiden! This is your time. pic.twitter.com/LXzxGnBAfz

— Barack Obama (@BarackObama) January 20, 2021
So excited to call these two wonderful people "Mr. President" and "Dr. Biden." pic.twitter.com/m4Ed9gJDRp

— Hillary Clinton (@HillaryClinton) January 20, 2021
the whole family standing there and only the kids wearing masks kind of sums it up https://t.co/YUZJpCr21B

— Matthew Champion (@matthewchampion) January 20, 2021
Oakland's own. pic.twitter.com/j5dTtU1n2i

— Golden State Warriors (@warriors) January 20, 2021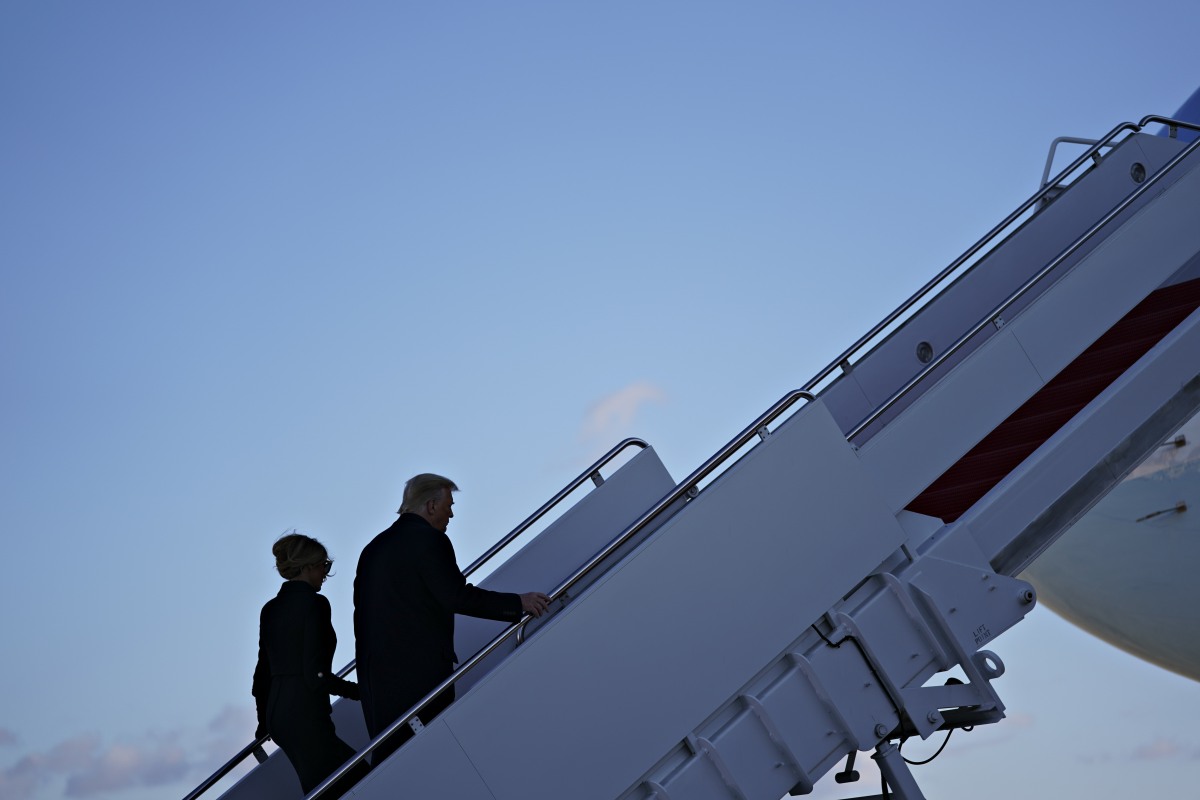 Photos courtesy of Avalon Red.