Singer Robbie Williams has, unfortunately, contracted the coronavirus. He found out after taking his wife, Ayda, and four kids on holiday to St Bart's in the Caribbean. There is some question, however, as to how he got the virus. Robbie and his family had been staying in Switzerland because, by Robbie's own admission, he's neurotic when it comes to things like illness. He was so worried about COVID that he forewent his Malibu, LA and London homes for the Swiss mountain tops to avoid it. He'd planned this Caribbean trip as an extension of his self-isolation, since St. Bart's has only recorded 251 cases with one death as of last Tuesday. However, Robbie tested positive and is not only showing symptoms, but he is also quite sick, according to The Sun. So now he and the family have extended the stay so they can continue to quarantine at their villa.
Robbie Williams is reportedly quarantining at a £106,000-a-week villa in St. Barts with his family after contracting coronavirus.

The singer, 46, jetted out to the Caribbean at the end of last year with his wife Ayda Field, 41, and their children; Teddy, seven, Coco, 23 months, and sons Charlton, five, and Beau, six months.

The family are said to have had to extend their stay to self-isolate, after Robbie tested positive for the virus.

A source told The Sun: 'Robbie's been fairly sick.

'He's confined to the villa where he is staying with his family. It's not exactly the worst place in the world to be quarantined, although he cannot go to the beach. He will have to remain in quarantine for up to 14 days.'
Like I said, I question where Robbie actually contracted the virus. Because he's only been seen practicing precautions while out and about in St. Bart's, wearing masks and remaining socially distant. However, Robbie did appear on the Strictly Come Dancing December 18 final, which it is believed the whole family returned to London to do. Following that, he appeared, in person, on Jonathan Ross's show. December 20th London went into Tier 4 lockdown, (which, by the way, does not permit leisure travel) due to the surge of COVID cases in the area. So I wonder if Robbie picked the virus up in London but just didn't test positive until he got to St. Barts, in which case, I really hope he didn't spread it to any of his Caribbean hosts.
I hope Robbie recovers fully and quickly. There is no mention of anyone else in the family testing positive. I remember when Dwayne Johnson discussed getting COVID, he talked about how sick he and his wife were. Robbie must be suffering if the media feels the need to point it out. At the risk of victim blaming, I hope the Strictly final was worth it.
This photo was taken on December 15th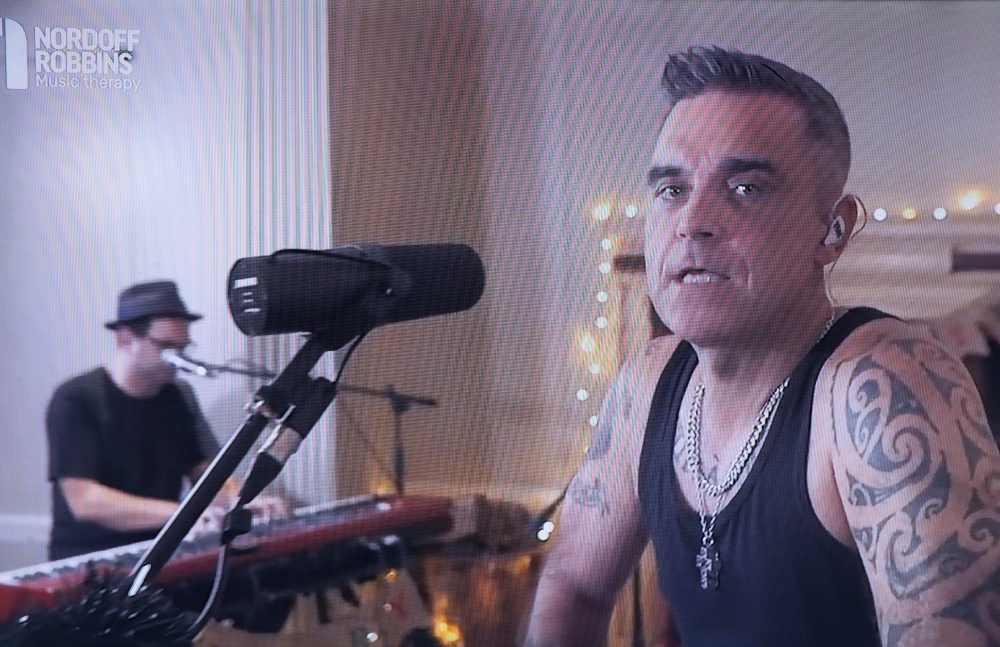 Photo credit:Instagram and Avalon