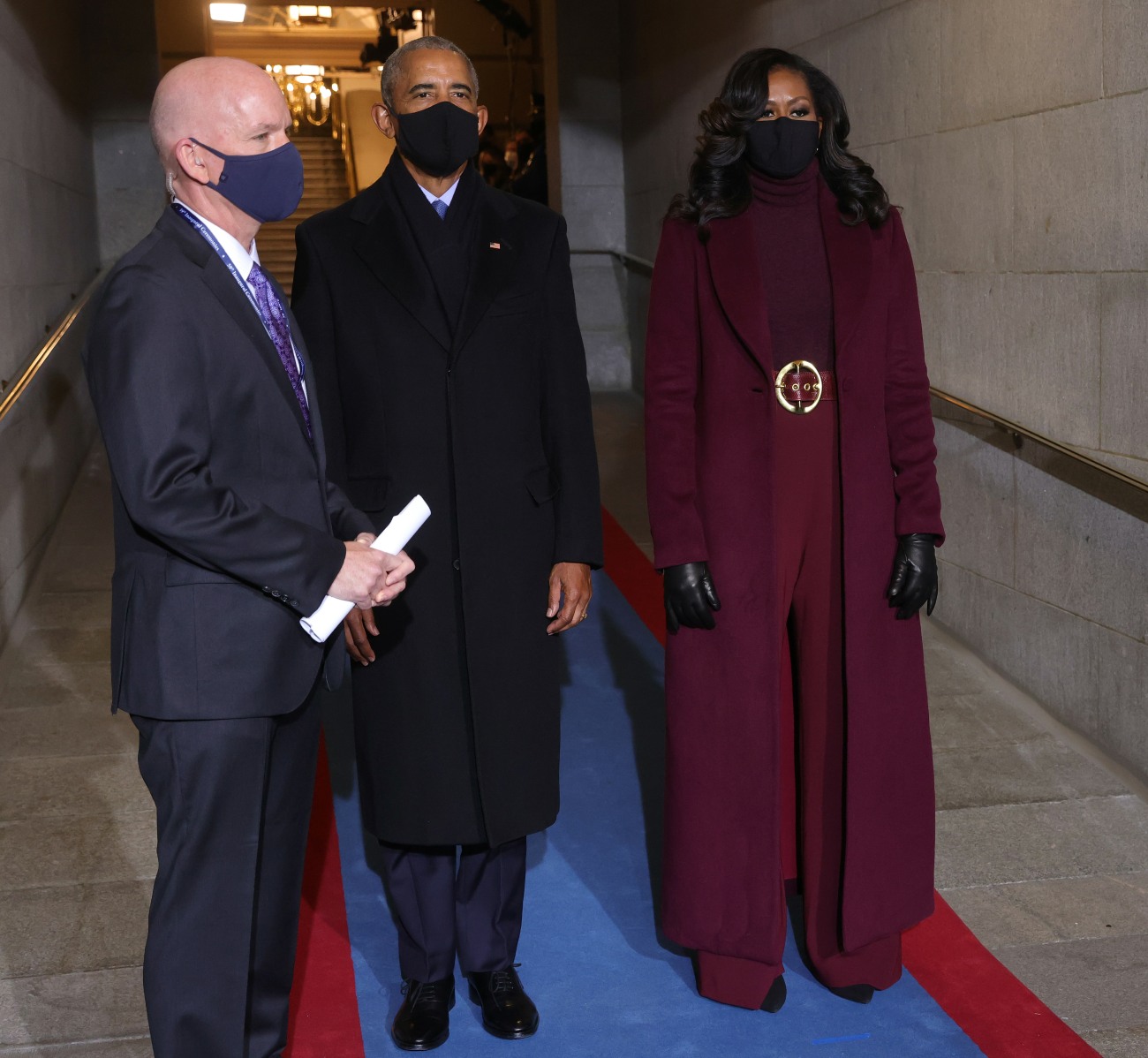 On Inauguration Day 2017, Michelle Obama telegraphed to the world how she felt. She telegraphed her sadness and anger with the expressions she made throughout the day, and she also telegraphed it with her thrown-together, little-effort styling. She didn't think the Trumps were worth the effort, and she was right. But MO telegraphed something different for Inauguration Day 2021. Suddenly it was big, bouncy hair, monochromatic plum style and a giant statement belt. Michelle arrived at the Capitol looking like a damn Avenger.
Michelle's ensemble was by Sergio Hudson, a Black designer from South Carolina. Vice President Harris also wore Sergio Hudson (later in the evening, that was the VP's black outfit). People were joking about "the girls coordinating their looks on WhatsApp," but seriously, did VP Harris and MO talk to each other about fashion?? It was pretty funny when the Obamas arrived too – every anchor and journalist doing commentary on the inauguration proceedings were like "MICHELLE OBAMA!!! And her husband, Barry Something." Michelle's stalker George W. Bush noticed how great she looked too, he spent most of the pre-inaugural trying to get attention from both Obamas.
As always, there were funny tweets!
Hair, LAID. Waist, CINCHED. Fit, BIG DRIP – my forever First Lady did not come to play. pic.twitter.com/idLpj44g2h

— IAMNJERA (@IAMNJERA) January 20, 2021
One thing about Bush, he gon find Michelle pic.twitter.com/SOfQEFUTK2

— vaccine shaw, bad bih at law (@lajefa_logan) January 20, 2021
**raises hand** 😉 https://t.co/mwRl9gwPVI

— Yene Damtew (@yenedamtew) January 20, 2021
Michelle: handle yo shit
Kamala: no doubt pic.twitter.com/tc3shmyjE3

— ♡ (@dopevibetweets) January 20, 2021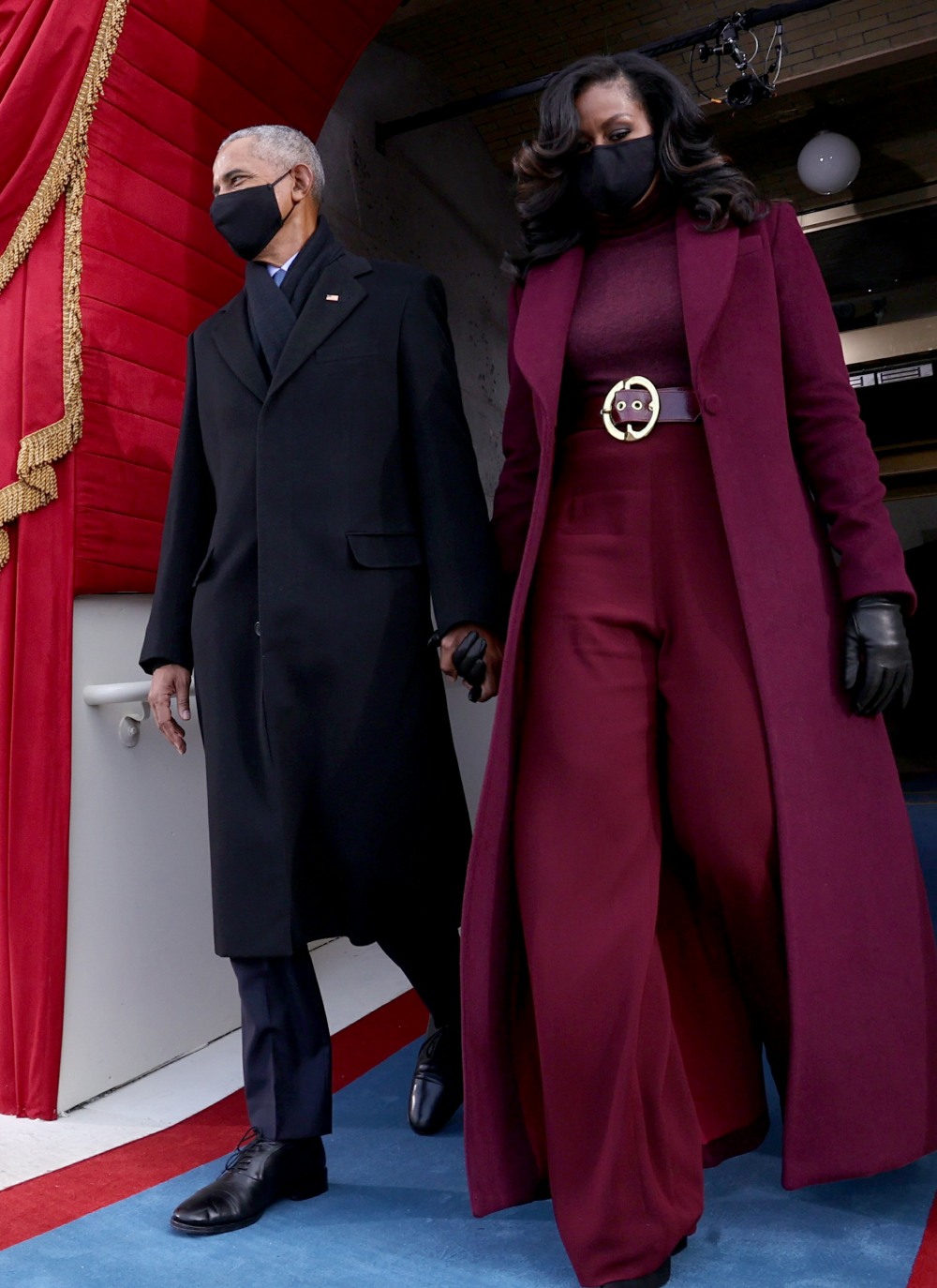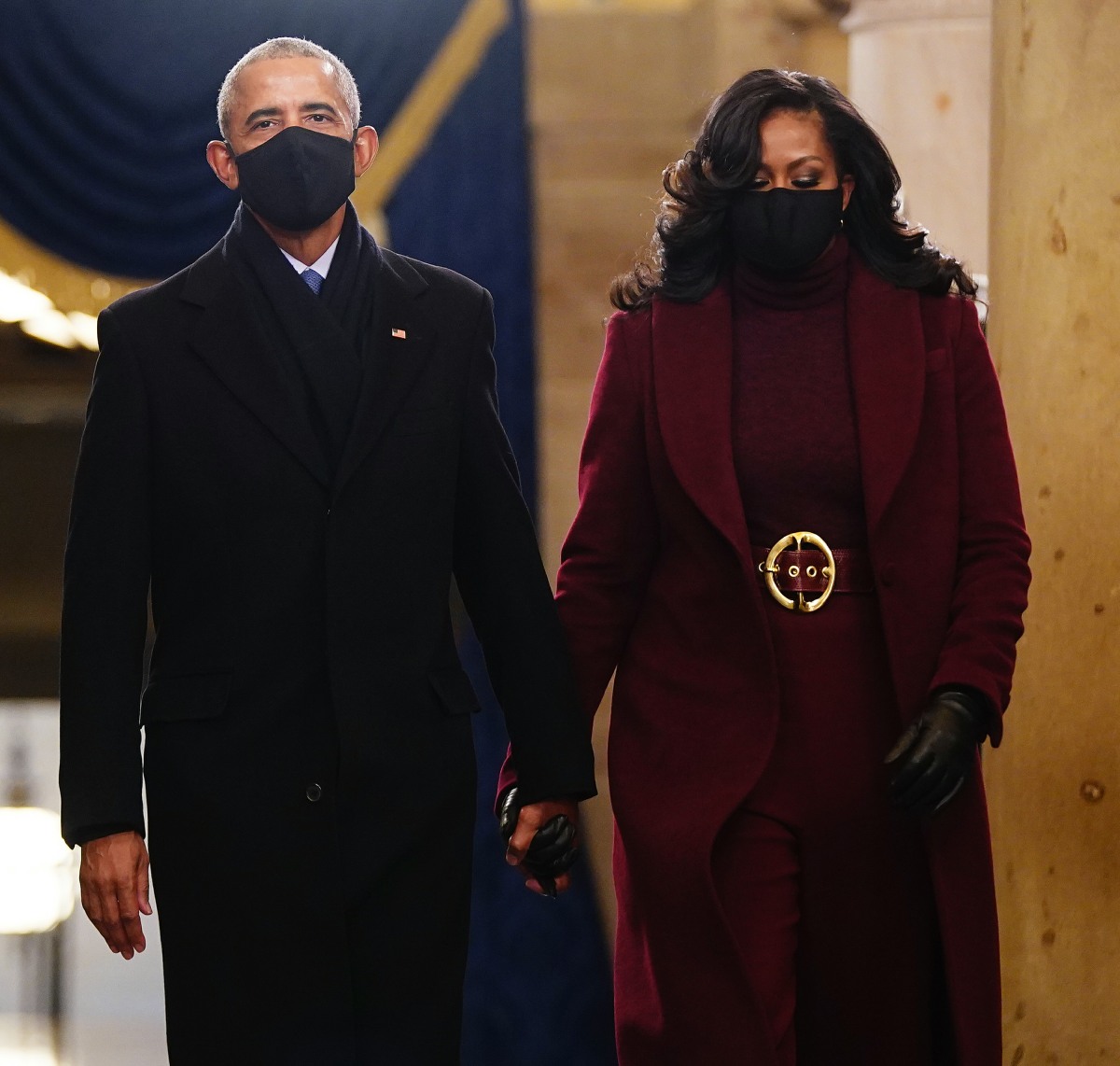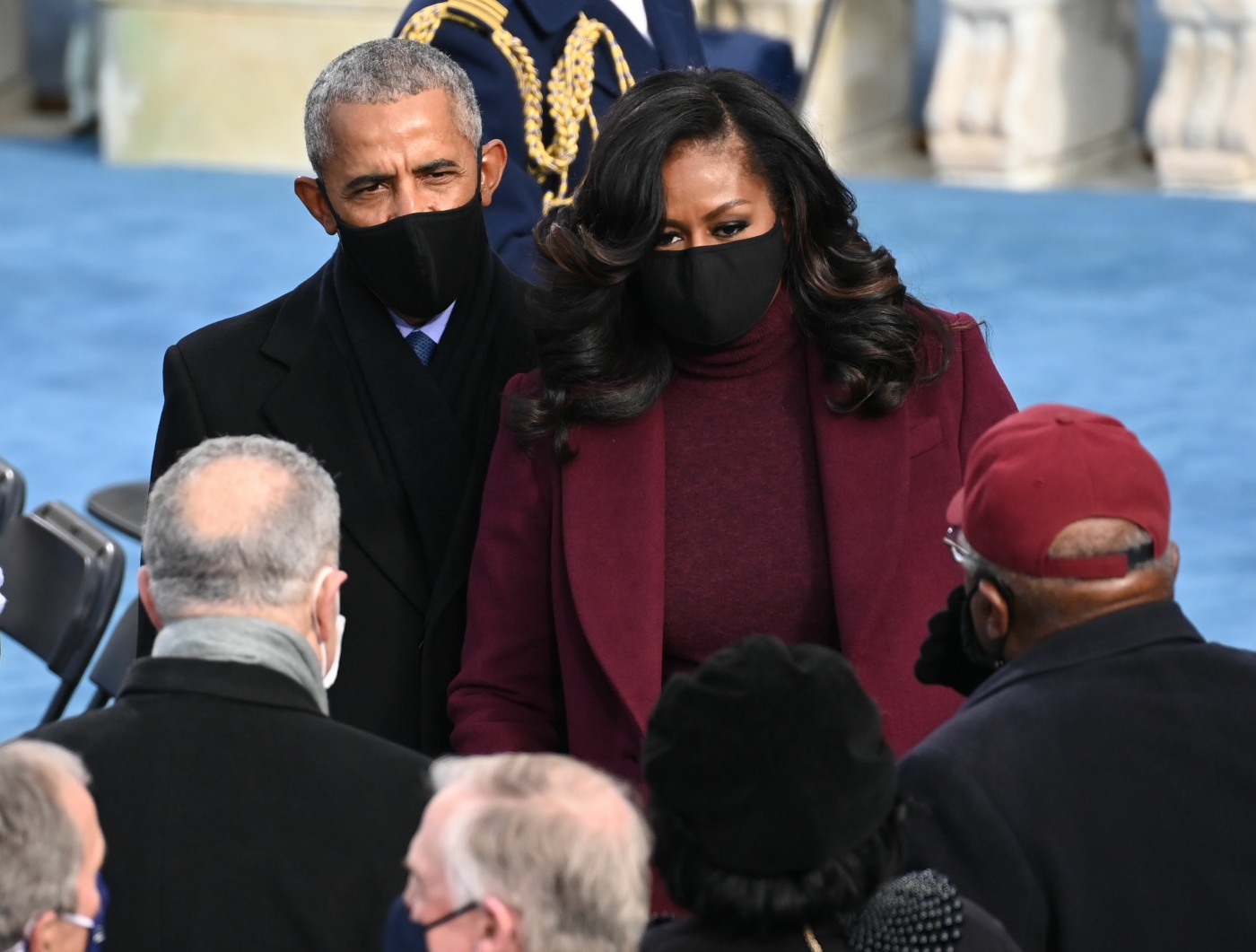 Photos courtesy of Avalon Red.