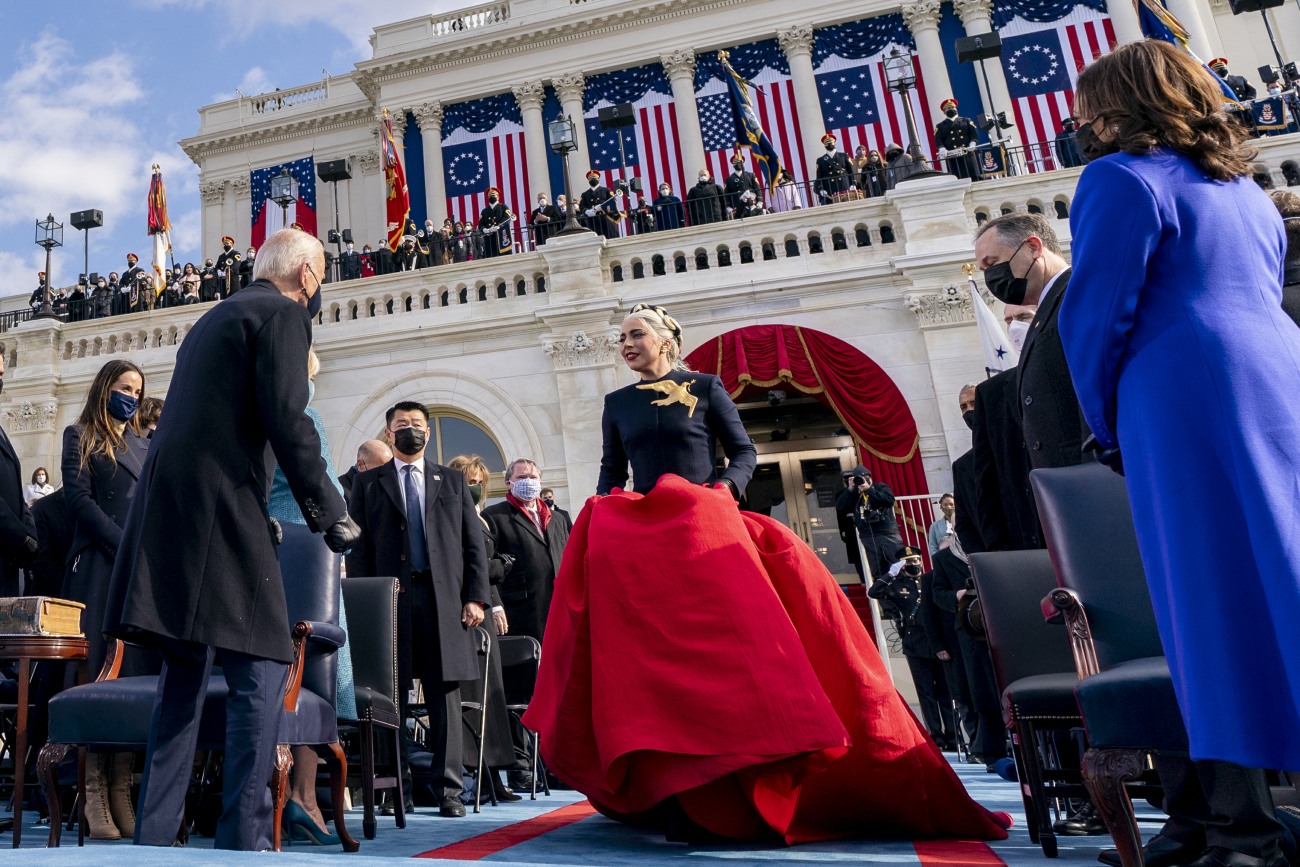 I realized yesterday that I needed the schmaltz. Most days, I roll my eyes at cutesy, twee, crying-at-the-Anthem kind of stuff. But holy hell, we are all climbing out of a deeply traumatic experience with the Trump presidency. Just two weeks beforehand, armed terrorists laid siege to the Capitol, where they hunted for congressional leaders to murder, erected gallows on federal grounds and beat a Capitol Police officer to death. So yeah, I'm totally okay with Lady Gaga tearing up as she sang the National Anthem. I was also okay with her crazy ensemble, which involved a giant red skirt and a giant gold dove brooch. She made me cry!
Many people believed Gaga would wear Givenchy to the Inauguration, because she wore that label to the rehearsal the day before. But she had something custom made for the inauguration: a Schiaparelli haute couture ensemble which consisted of a navy cashmere fitted jacket and a red silk faille skirt. Maison Schiaparelli is a French label, but the house's current creative director is Daniel Roseberry, a Texan.
Also, I was so charmed by the fact that Gaga seemed to hang out for a while after the inauguration. I saw a lot of pics of her taking photos with National Guardsmen and some of the military men and women who were there for the parades and such. She also was seen glad-handing with all of the politicians, including the Obamas and Clintons, and she gave Amy Klobuchar a big hug.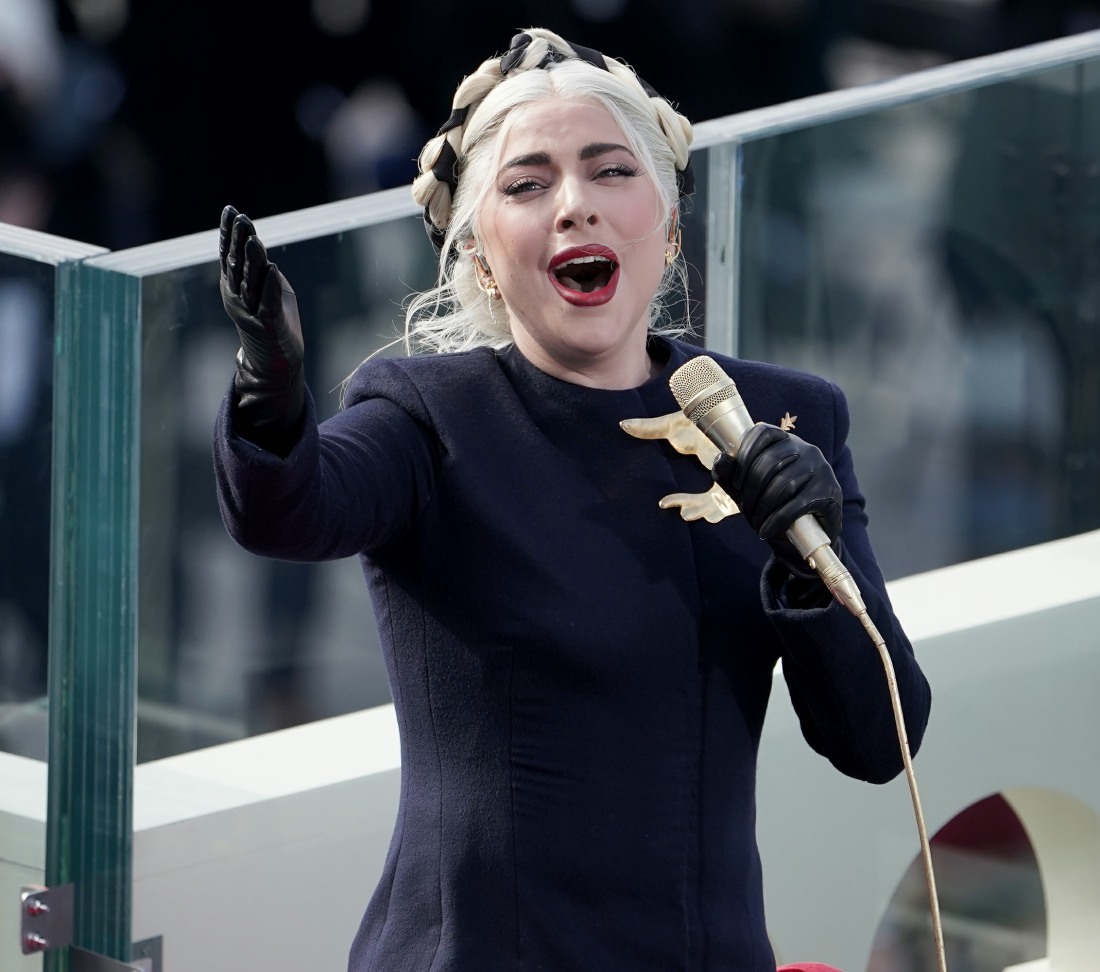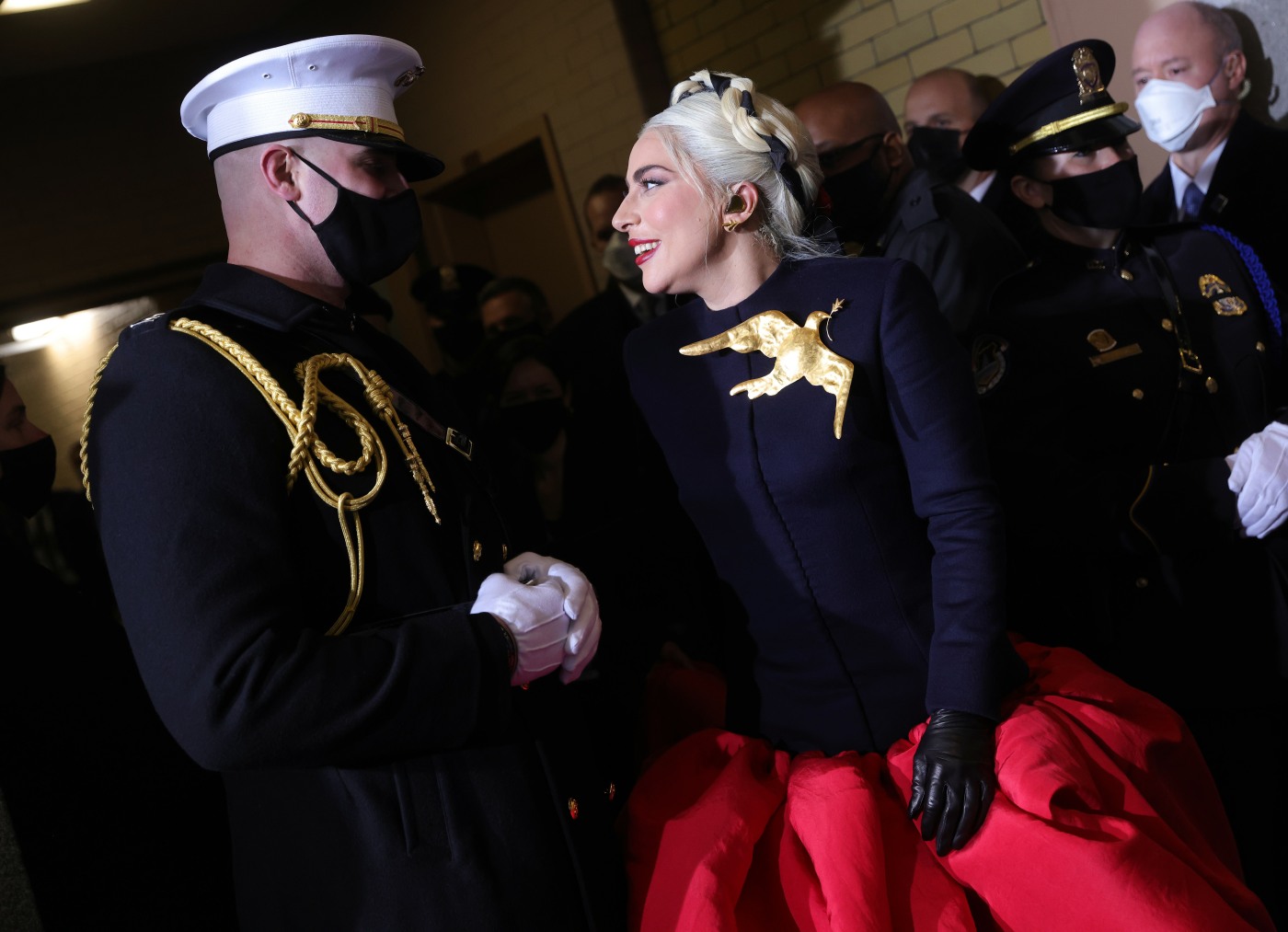 Photos courtesy of Avalon Red, Getty.