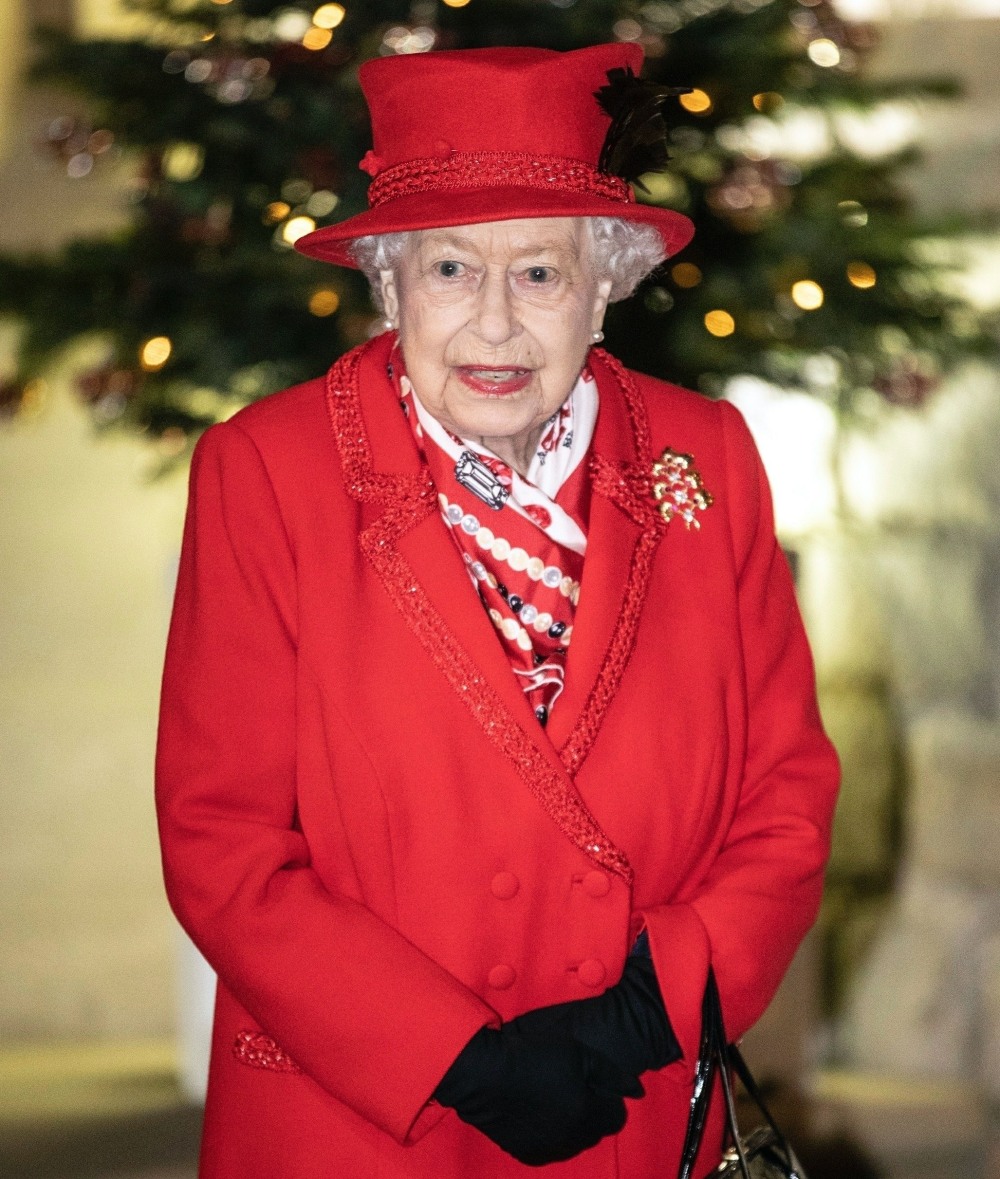 In the middle of Joe Biden's inauguration, I had a fleeting thought about what President Biden's first visit to Great Britain would look like – as a proud and sentimental Irish-American – and what would happen if he sent Vice President Harris to the UK as well. Like, whenever American presidents or VPs visit the UK, they usually get some kind of photo-op or greeting with Queen Elizabeth II. If you ask me, QEII was a little too eager to play nice with Donald Trump though. The Windsor clan threw a massive hissy fit about the very idea of Duchess Meghan, an American citizen, encouraging people to vote and reject hate. So the idea that the Queen is supposed to be so apolitical just falls flat, especially in recent history. Now it turns out that QEII sent President Biden a "private letter." Hm. I'm sure that breaks some protocols. Too political! The monarchy cannot be political!
Britain has long enjoyed a close relationship with the United States—and that continued today, as a Buckingham Palace spokesperson confirms to BAZAAR.com that the monarch sent a private letter to President Joe Biden ahead of his January 20 inauguration ceremony.

Although the palace maintains that the contents of the note will remain private, it is sure to be the start of a friendship between the two leaders. The queen has met every U.S. president, except Lyndon B. Johnson, since the beginning of her reign in 1952 and will no doubt invite the president for an official state visit to the United Kingdom in the future.

The Bidens already know one member of the British royal family well. In 2013, Dr. Jill Biden welcomed Prince Harry to a reception for British and American wounded servicemen and women during his visit to the United States. A year later, Harry invited Jill to attend the Invictus Games in London, where she and the Duke of Sussex were regularly seen chatting and laughing together. At the time, Joe—who also hung out with the prince at the 2017 Invictus Games in Toronto—joked to Britain's Guardian newspaper, "My wife was with Prince Harry at the Invictus Games." He remembered reading in the news that "everywhere Prince Harry went, he had this blonde woman on his arm." He quipped, "The vice-president's wife! I'm a little worried here, you know what I mean?"
Yeah, again – Prince Harry already had a warm relationship with Dr. Jill and Joe Biden. They adore him, he adores them. Meghan, a Democrat, was obviously anti-Trump but she never said that explicitly once she joined the royal family. The point is that Meghan and Harry backed the right candidates and they did so smartly. All while the Queen is trying to do some too-little-too-late damage control after she leaned in too hard with fascism. She's the one who was pro-Brexit and pro-Tory, and she's the one who was eager to give Trump a big, splashy state dinner. F–k your private letter! (Also, did you know that Biden's Irish relatives came from Northern Ireland? Also, I don't think Biden, when he was a senator or VP, ever met with QEII.) Update: Okay, I swear I remember Pres. Biden saying something about how he could trace some of his ancestors to Northern Ireland, but I guess I was hallucinating.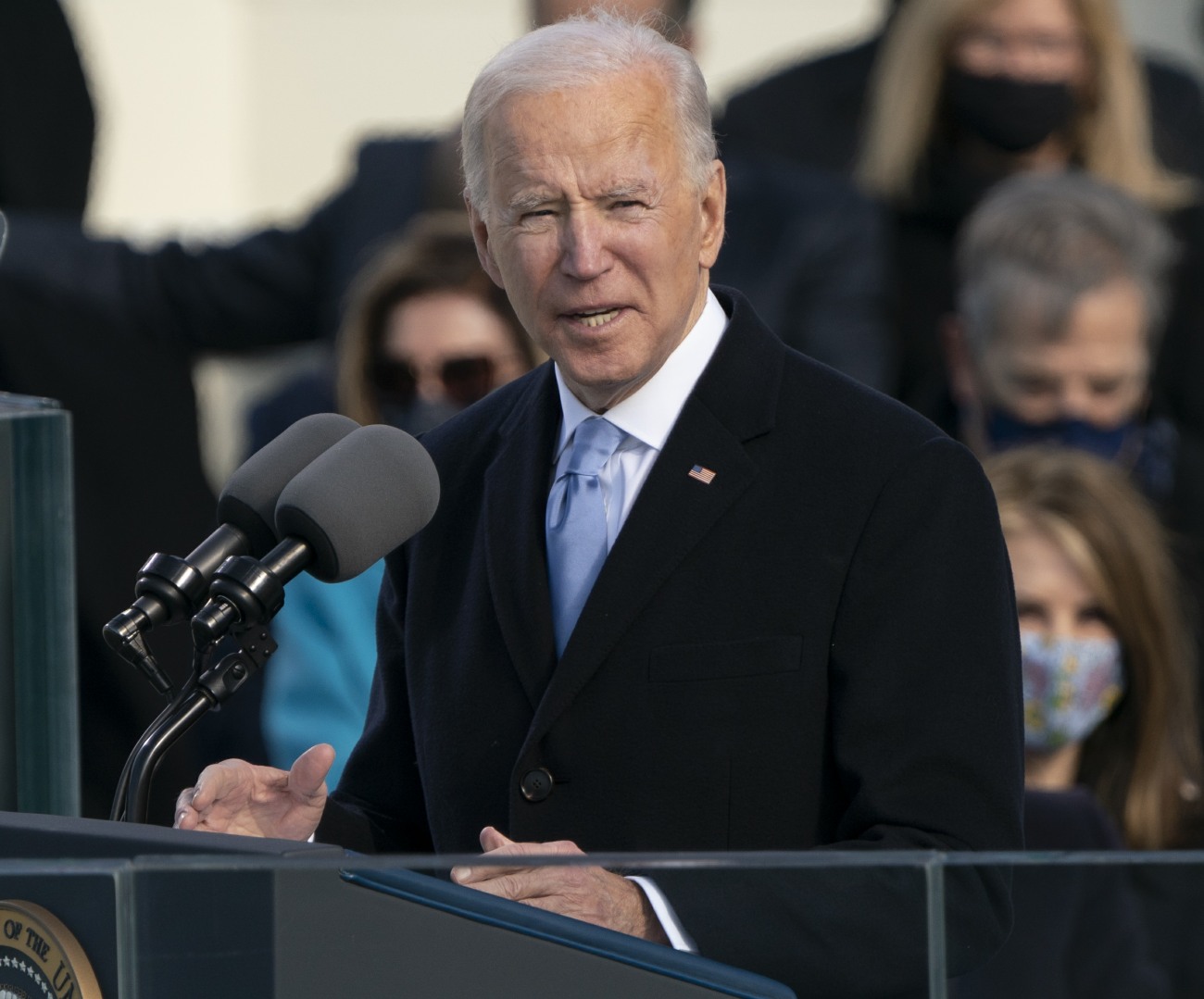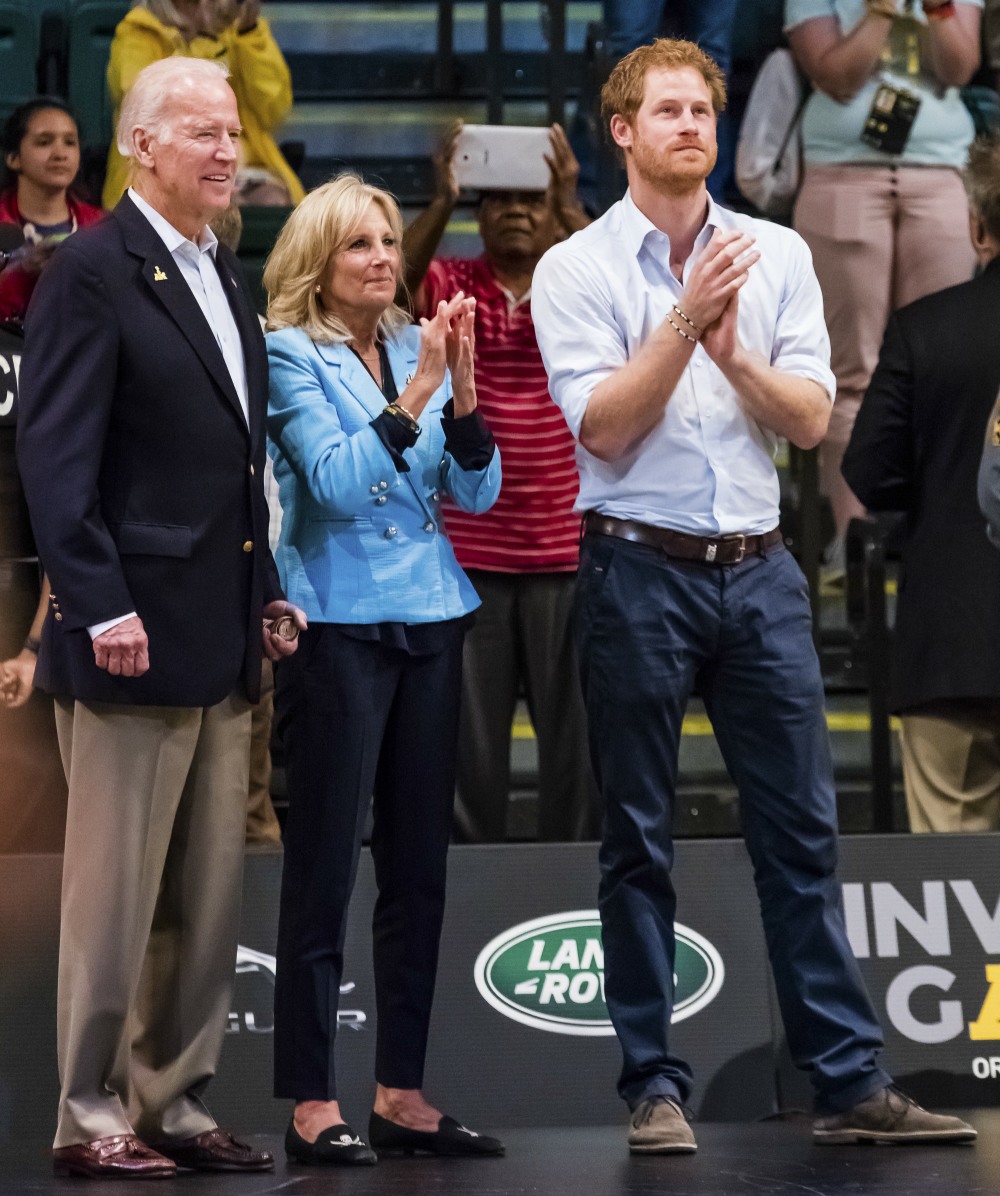 Photos courtesy of Avalon Red, Backgrid.