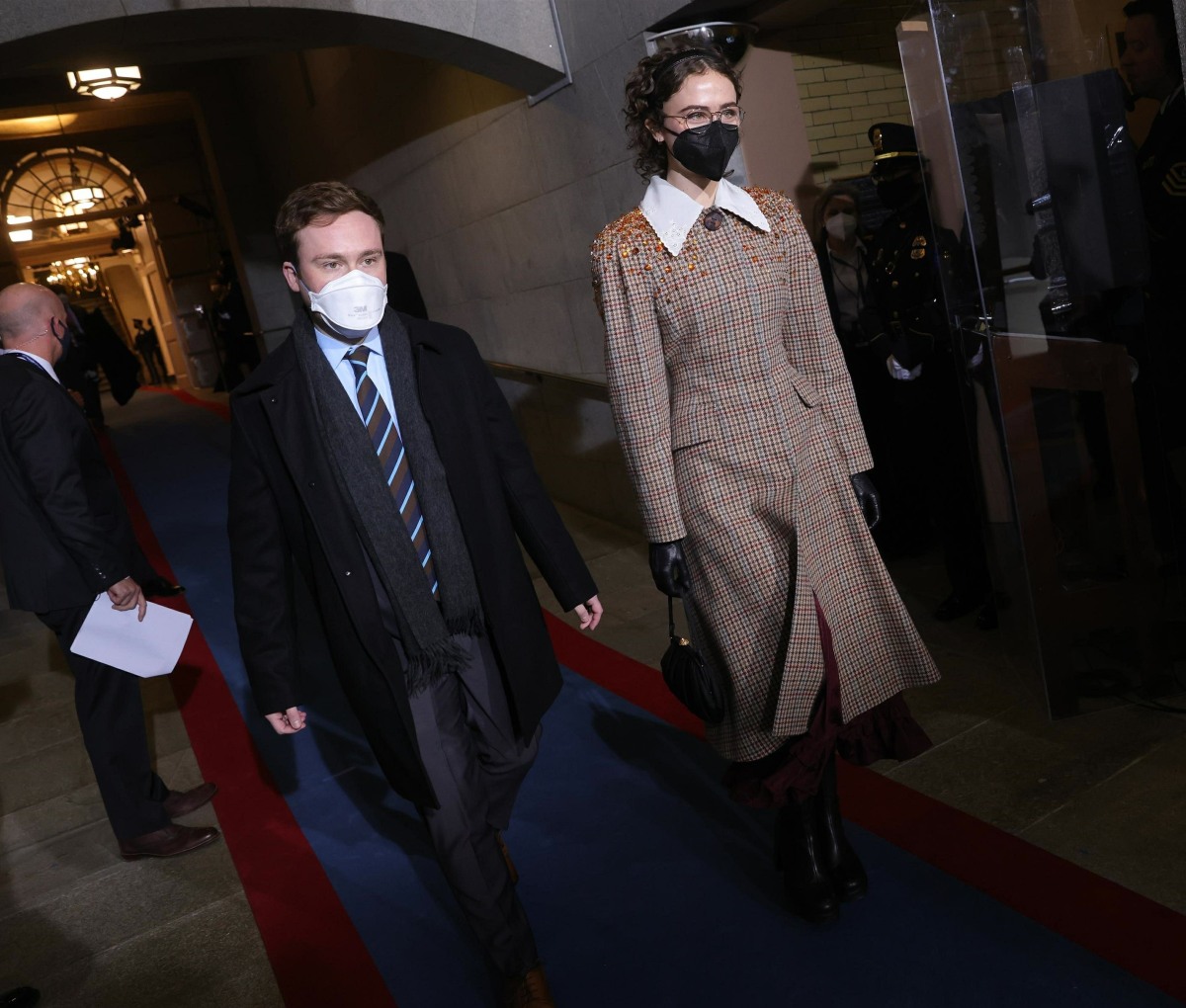 For the past seven or eight months, I've said repeatedly that people have really not paid enough attention to Kamala Harris's unique family story. Just her marriage to Doug Emhoff alone needs more attention and more press coverage, because they adore each other and they're so cute! But I'd also like to know more about Kamala's sister Maya, her niece Meena and all of the grandnieces, and don't forget Kamala-as-Momala to Doug's two children, Ella and Cole. Ella Emhoff is 22-years-old and she lives in Brooklyn. She went to Parsons and she's a Gen Z hipster and artist. And now because of her appearance at the inauguration, people are obsessed with Ella Emhoff. And really the whole Harris-Emhoff clan.
Ella's inauguration coat is getting so much attention! Many of the prominent women in attendance wore monochromatic looks, bold shades of plum, turquoise, royal purple or ocean blue. But not Ella. She chose a sparkly coat by MiuMiu which stood out really well. I really love the fact that Ella and Cole came out for their stepmom too.
VP Harris's niece Meena also tweeted out some stuff about her daughters and what they wore:
Special coats to look just like Auntie's. pic.twitter.com/3WHaysbj4A

— Meena Harris (@meenaharris) January 20, 2021
She asked every 5 mins throughout the entire ceremony if she could meet @HillaryClinton pic.twitter.com/pQIRAM7mvP

— Meena Harris (@meenaharris) January 20, 2021
The mystery man wearing the Air Jordan Dior 1s is Nikolas Ajagu, husband of Meena Harris, Kamala's niece. #Inauguration pic.twitter.com/kuyn20Mr2z

— Jeff Eisenband (@JeffEisenband) January 20, 2021
Ella Emhoff, that's the tweet. pic.twitter.com/CYQ7q2zLNs

— Yener Perez (@Iamyener) January 20, 2021
A unique reaction to Mike Pence's presence by Ella Emhoff @CNN @CNNPolitics pic.twitter.com/VE2WRc6x8W

— amanda the good witch (@sloppymenace) January 20, 2021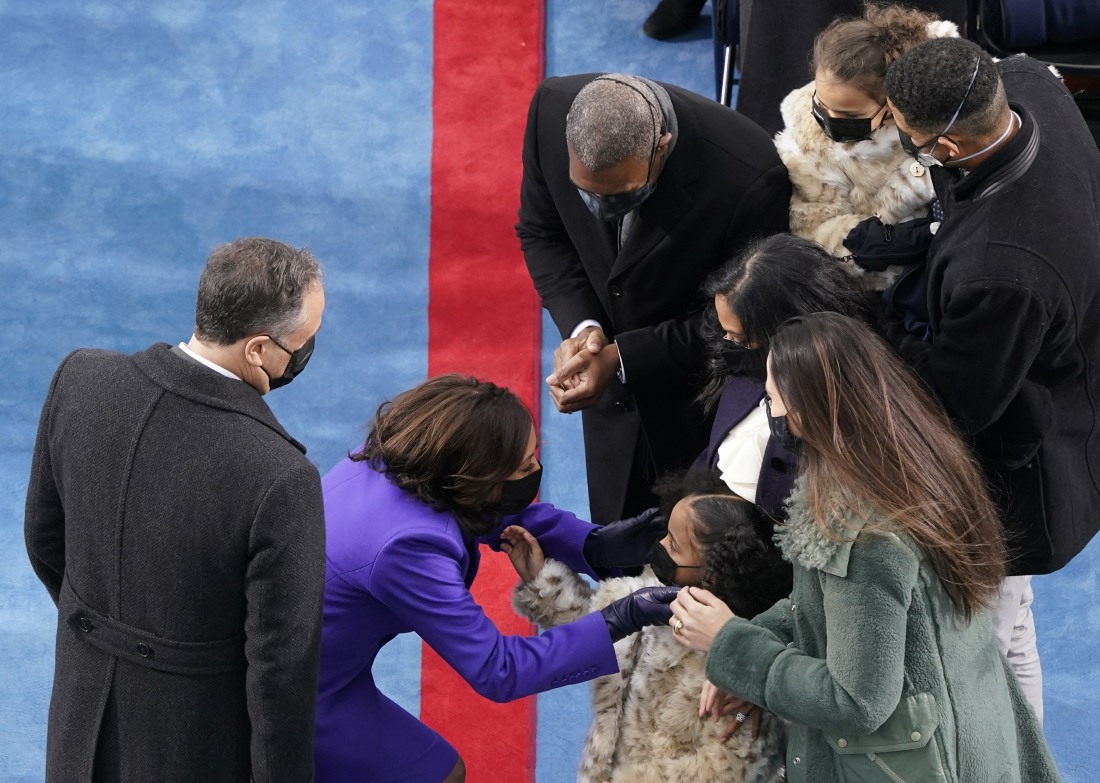 Photos courtesy of Avalon Red, Backgrid, Getty.