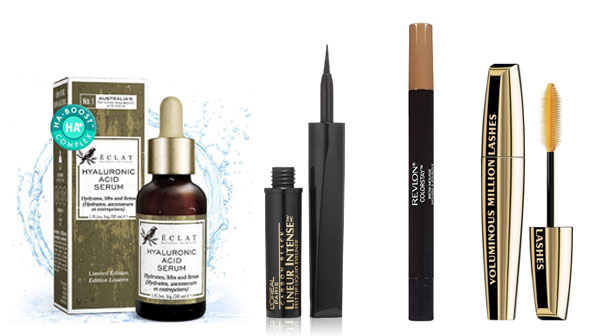 From CB: I've been shopping a lot out of sheer frustration. I tell myself it's part of my job to shop, but that's just an excuse. I got the inexpensive hyaluronic acid by Eclat we featured a couple of weeks ago and it feels great. I don't know how effective it is yet but it has the consistency of the last brand I used which was pricier. I also got a few as gifts. Plus I reordered my go-to eyebrow mousse, eyeliner and mascara as they were running out. We've talked about all those before! My eyeshadow is still going strong. I mostly focus on my eyes with my makeup now. Here are a few more things Hecate and I are looking at.
A quiet and powerful air purifier that's called an "allergy killer"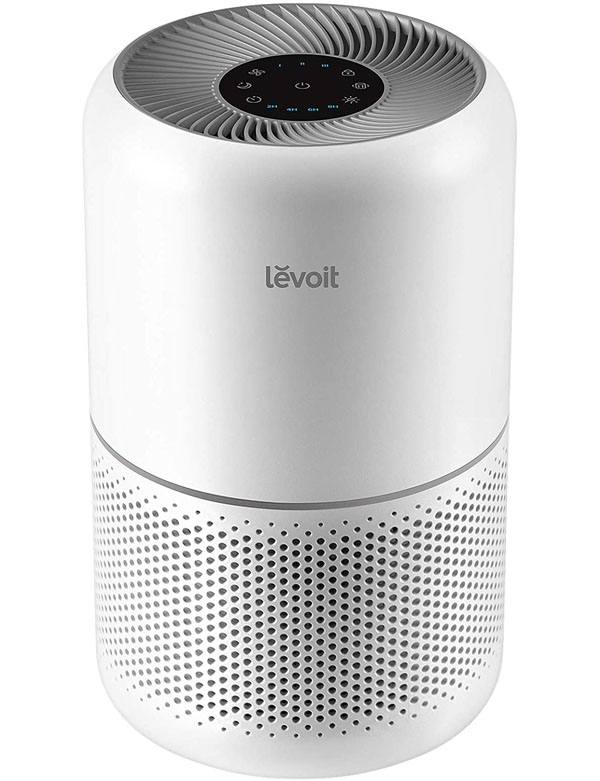 From CB: This small but powerful air purifier by Levoit changes the air up to five times per hour in a 200 square foot room. It removes 99.97% of dust, smoke, mold and pollen and is the number one bestseller in HEPA air filters. It has over 19,500 ratings, 4.7 stars and a B on Fakespot. People say it's quiet, that it really works to help clean the air and that it reduces dust too. "This little quiet unit is amazing. I live in Santa Cruz, Ca. Our area is burning…. There's no smoke smell in the house at all, actually no musty smell houses get from being closed up for days." "My daughter now wakes up pretty free from the usual congestion and she gets a much better nights sleep when it on. It works so well we have on in our room also! If you have allergies you need this purifier."
Keep your car clean with a heavy duty waterproof trash container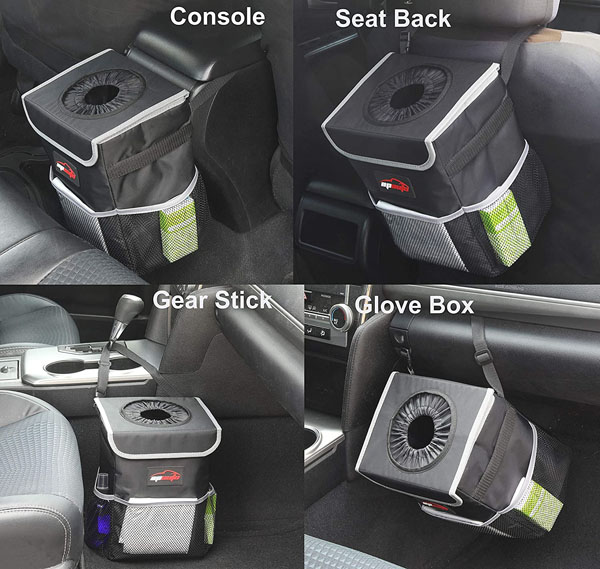 From CB: This waterproof car trash can by Epuato is the number one bestseller in automotive garbage cans. It has over 24,000 ratings, 4.7 stars and a B on Fakespot. It attaches right to your console, seat back or glove compartment and includes storage pockets for necessities like hand sanitizer and tissues. It comes in four colors, all under $16. People write that it's big, sturdy and that the design helps trash stay in without spilling. " Both passenger and driver can easily reach it. Can use a regular plastic bag from Walmart to fit inside. I especially like the Velcro strip on the underside that sticks to the carpet to secure it in place." "I was pleasantly surprised by the quality… the kids and I spend a LOT of time driving and often eat on the go, creating all kinds of garbage. This was perfect for my needs. Good size and well designed."
All natural spring water that soothes and preps the skin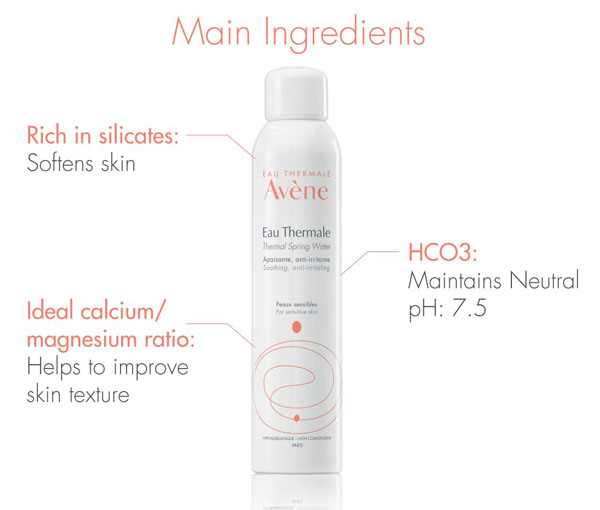 From CB: My first reaction to paying $14 for spray-on spring water is "what a crock," but then I looked through the reviews and wanted it. This spring water spray by Eau Thermale has 4,500 ratings, 4.5 stars and a B on Fakespot. Women write that they understand the skepticism, but that it really does work to refresh and soothe the skin. A lot of women apply it before their moisturizer. "I don't know how or why, nor do I really care anymore, but this stuff is amazing. There is not a single day that goes by that I do not use it." "For the last year, I have been suffering from a severe eczema outbreak as a result of mold exposure. Before I sprayed it on, I was covered in dry, red patches… After I sprayed myself head to toe, the itching was gone, and my most stubborn patches were 80% improved after about an hour of spraying."
A blackhead remover vacuum that really works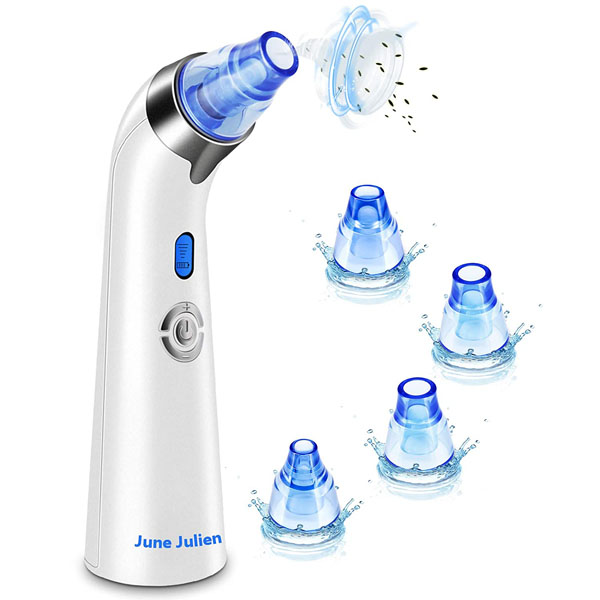 From CB: This blackhead remover vacuum by June Julien has five different suction settings and comes with four different heads. It has over 16,000 ratings, 3.9 stars and a B on Fakespot. People say it removes blackheads and reduces pores like nothing else they've tried. There are photos showing how much junk it gets out too. "This blackhead remover works wonders. I use it about once or twice a week & absolutely love it… I have seen a size reduction in my pores since using it for the past few weeks." "Overall I love this new facial gadget… it removed a lot of whiteheads that were clogging my pores and left my face feeling lighter and smoother after one use." There are warnings to make sure to use a low setting and keep it moving as it can be damaging if you leave it in one area for too long. Update: AH says below that the company is pressuring people to take down negative reviews. I would not have featured this if I saw this ahead of time.
Curl activating hair products for soft, bouncy curls (sold separately)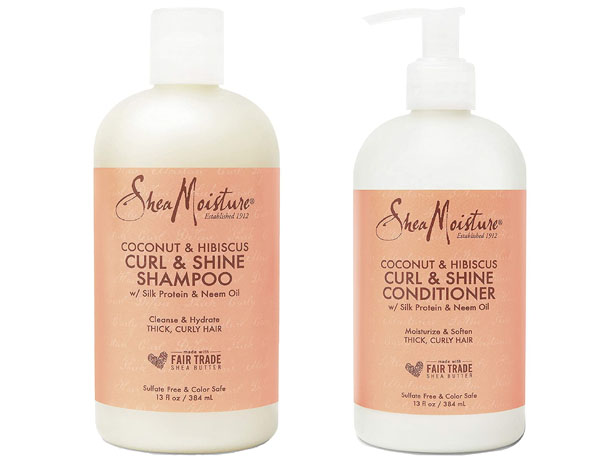 From Hecate: My daughter really wants to bring out the curl in her hair but she only inherited curl from one side of the family. I got this Shea Moisture Curl and Shine Shampoo and Conditioner. It's made such a difference! She went from limp waves to actual pin curls around her face and it's starting to curl up in the back too. Plus, it's not frizzy. Prior, she wasn't brushing her hair because it would eliminate any texture. She'd look so unkempt. But this keeps her hair looking smooth and styled (I'm so happy). Both shampoo and conditioner are under $10 each. If you're co-washing, this conditioner works well for that. It earned 4.6 stars out of 8,600 reviews and Fakepot gave it a B. Reviewers had the same results my daughter is getting, "The frizz has gone away and my hair is significantly more curly. This is the first product I've used that's actually made my hair manageable." Another said it won't weigh your hair down, "My hair feels amazing and so much lighter since it doesn't have the typical product build up."
Cable knit Leg warmer socks for warm feet and legs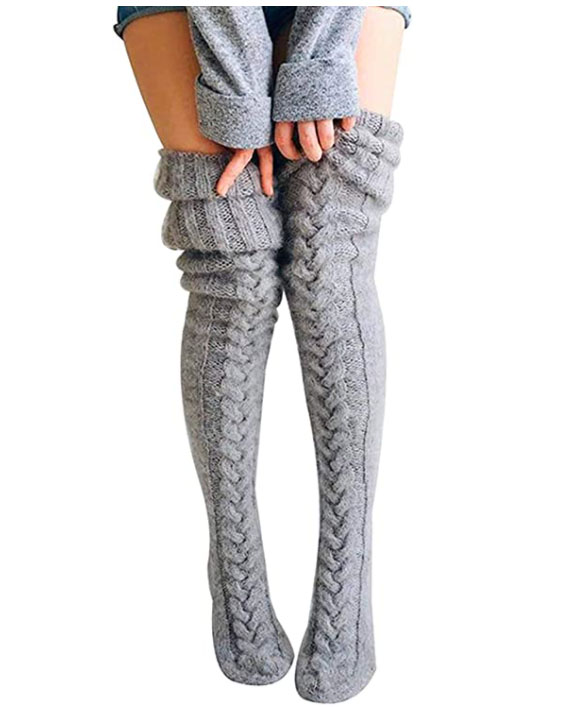 From Hecate: I think these are so freaking cute, I can't decide if I want to get them for me or my daughter. They come in 10 different colors, some with pom poms. I'm probably getting these to wear under boots but I think they'd be great for weekends and chilly mornings working from home. Even though they're new, they earned 3.8 stars with 90 reviews and Fakespot gives them an A. Most reviewers said they liked them, they just wished they came further up their thigh. I just want it to come over my knee, so I should be happy. One review said, "I love them!! Thick and soft.." which is what one wants in comfy socks. Another said they weren't sure about buying them but were very happy with what they got, "I didn't have a ton of confidence ordering these, but they're REALLY cute, the color fade is good, and they're vibrant and went through the wash really well. I'm glad I took a chance on them!"
A 5-quart cast iron dutch oven to up your baking and cooking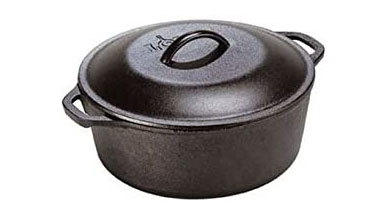 From Hecate: I never know if my Twitter feed is representative but it's dominated with discussions about Le Crueset bakeware right now. Le Crueset is excellent and I would own a ton of it if I could afford it, but a 3.5 quart dutch oven is over $300 on Amazon. However, I got a good old fashioned 5-quart cast iron dutch oven as a wedding gift that I wouldn't part with for anything. I also inherited my mom's enameled cast iron dutch oven, but I use the regular one more. This is $60, but these things last forever. I like this one because it has the top handle, most of the other ones have only side grabs. I chose this one because of the free shipping (these suckers are heavy) and because it looks like the one I use. Reviews say it is perfect for bread, "I bought this to make bread in and it works perfectly! I absolutely love it and am so glad I got it" As another mentioned, cast iron is good for everything, "This is definitely one of the best values in cookware around. The cast iron cooks very evenly and is very durable." It really is a good price for what you get.
Thanks for reading and commenting on our affiliate post! If you make any purchases through these links we get a small percentage and appreciate it.