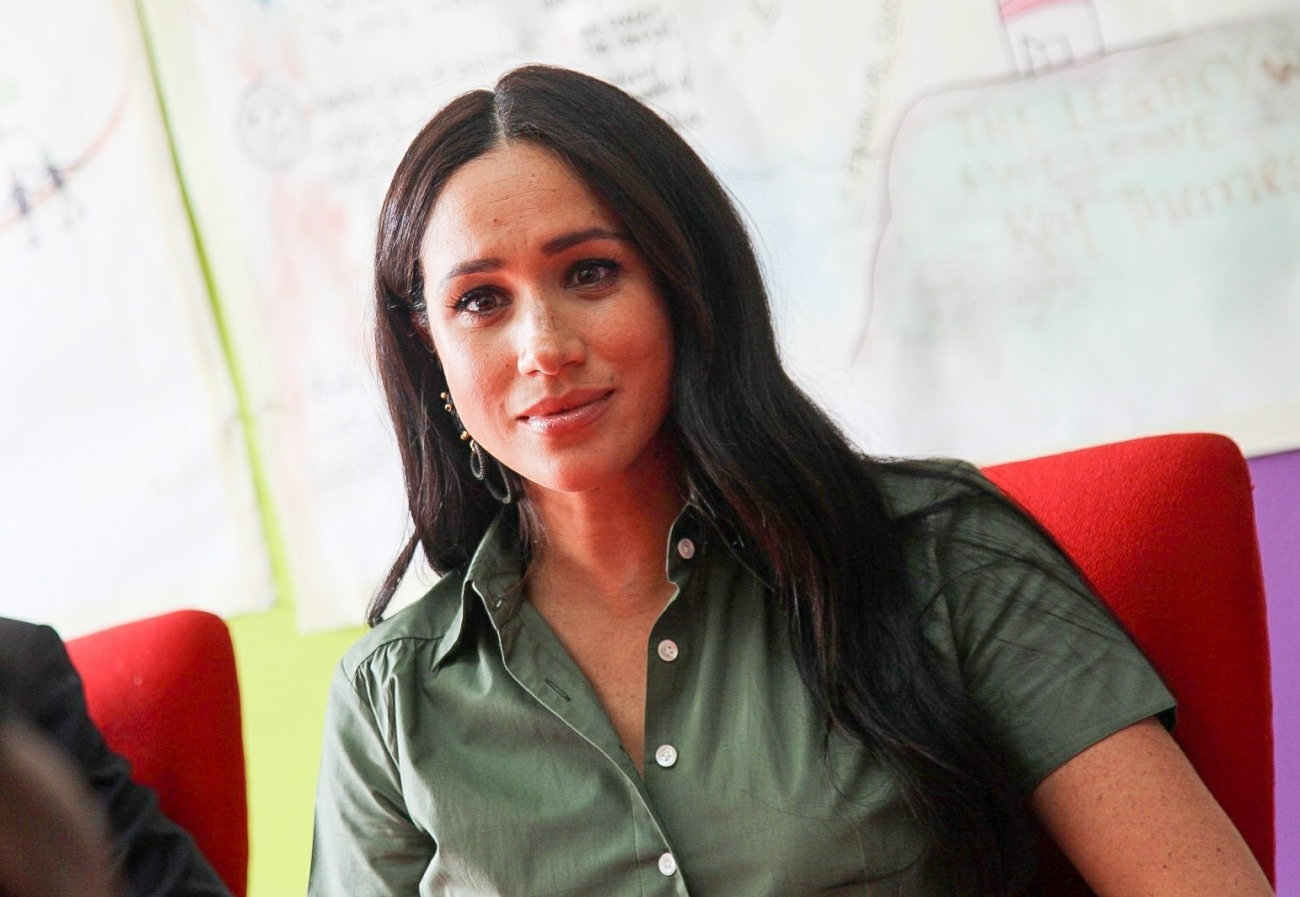 Yesterday, as everyone watched President Biden's inauguration, Justice Warby was finishing up the Duchess of Sussex's summary judgment hearing in the High Court. The hearing was a two-day long affair with Meghan's lawyers representing her and a team of lawyers representing Associated Newspapers (ANL), which operates the Daily Mail and Mail on Sunday. The Mail published Meghan's handwritten letter to her father, and ANL's lawyers have thrown everything they can to get the court to believe that they were justified in doing so because.. Finding Freedom, or People Magazine. Well, Justice Warby has heard the arguments and he's going to crunk on it for two weeks or so and we'll get his ruling on the summary judgment then. Even if Meghan "loses" the summary judgment, that means that the trial will go ahead later this year, likely in November. And at trial, a lot of former and current Kensington Palace staffers could be called in to testify. Which makes this kind of extraordinary.
Four royal aides say they do not wish to "take sides" over a letter from the Duchess of Sussex to her father, the High Court has been told. In a letter lawyers for the four said they believed their clients could "shed some light" on the letter's drafting but the four were "strictly neutral".

Meghan's lawyers are asking for summary judgement – a dismissal of Associated Newspapers' (ANL) defence instead of a trial. The five articles, published in February 2019, were a "triple-barrelled invasion" of the duchess's privacy, correspondence and family, the lawyers claim. She is seeking damages from the newspaper group for alleged misuse of private information, copyright infringement and breach of the Data Protection Act over the articles.

ANL claims Meghan wrote her letter "with a view to it being disclosed publicly at some future point" in order to "defend her against charges of being an uncaring or unloving daughter", which she denies. On the second day of the hearing on Wednesday, ANL's barrister Antony White QC told the court that a letter from the so-called "palace four" showed that "further oral evidence and documentary evidence is likely to be available at trial which would shed light on certain key factual issues in this case". He said it was "likely" there was also further evidence about whether Meghan "directly or indirectly provided private information" to the authors of an unauthorised biography of the Duke and Duchess of Sussex, Finding Freedom.

The four aides are: Jason Knauf, former communications secretary to the Duke and Duchess of Sussex, Christian Jones, their former deputy communications secretary, Samantha Cohen, formerly the Sussexes' private secretary, and Sara Latham, their ex-director of communications.

"None of our clients welcomes his or her potential involvement in this litigation, which has arisen purely as a result of the performance of his or her duties in their respective jobs at the material time," their lawyers said in a letter sent on their behalf. "Nor does any of our clients wish to take sides in the dispute between your respective clients. Our clients are all strictly neutral. They have no interest in assisting either party to the proceedings. Their only interest is in ensuring a level playing field, insofar as any evidence they may be able to give is concerned."

Their letter said that their lawyers' "preliminary view is that one or more of our clients would be in a position to shed some light" on "the creation of the letter and the electronic draft".

It also said they may be able to shed light on "whether or not the claimant anticipated that the letter might come into in the public domain" and whether or not the duchess "directly or indirectly provided private information, generally and in relation to the letter specifically, to the authors of Finding Freedom".

But Justin Rushbrooke QC, representing the duchess, said the letter from the four "contains no information at all that supports the defendant's case on alleged co-authorship (of Meghan's letter), and no indication that evidence will be forthcoming that will support the defendant's case should the matter proceed to trial".
Yeah, ANL's argument still doesn't make any sense to me, but obviously I'm not a lawyer. I think the only argument that they *could* make is that the copyright for Meghan's letter doesn't belong to her alone, especially if she had significant help writing it with KP staffers. But even then, if the copyright was shared with, say, Jason Knauf… it's still a copyright violation, the copyright belongs to both Knauf and Meghan and the Mail still didn't have the right to publish it. But really, it's extraordinary that these four staffers are all saying that they have no desire to testify for either side. It's just… very complicated. I feel like the Windsor clan will have to pull some strings to end things in Meghan's favor, just so all of the palace secrets don't come spilling out all at once.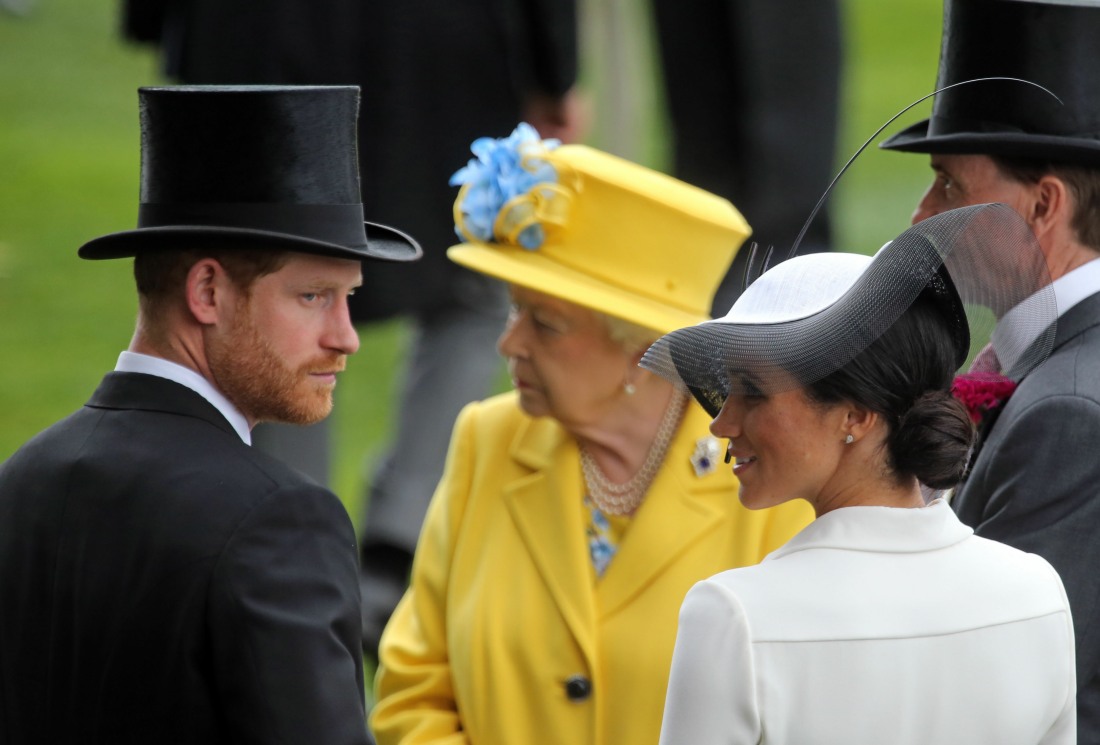 Photos courtesy of Backgrid, Avalon Red.