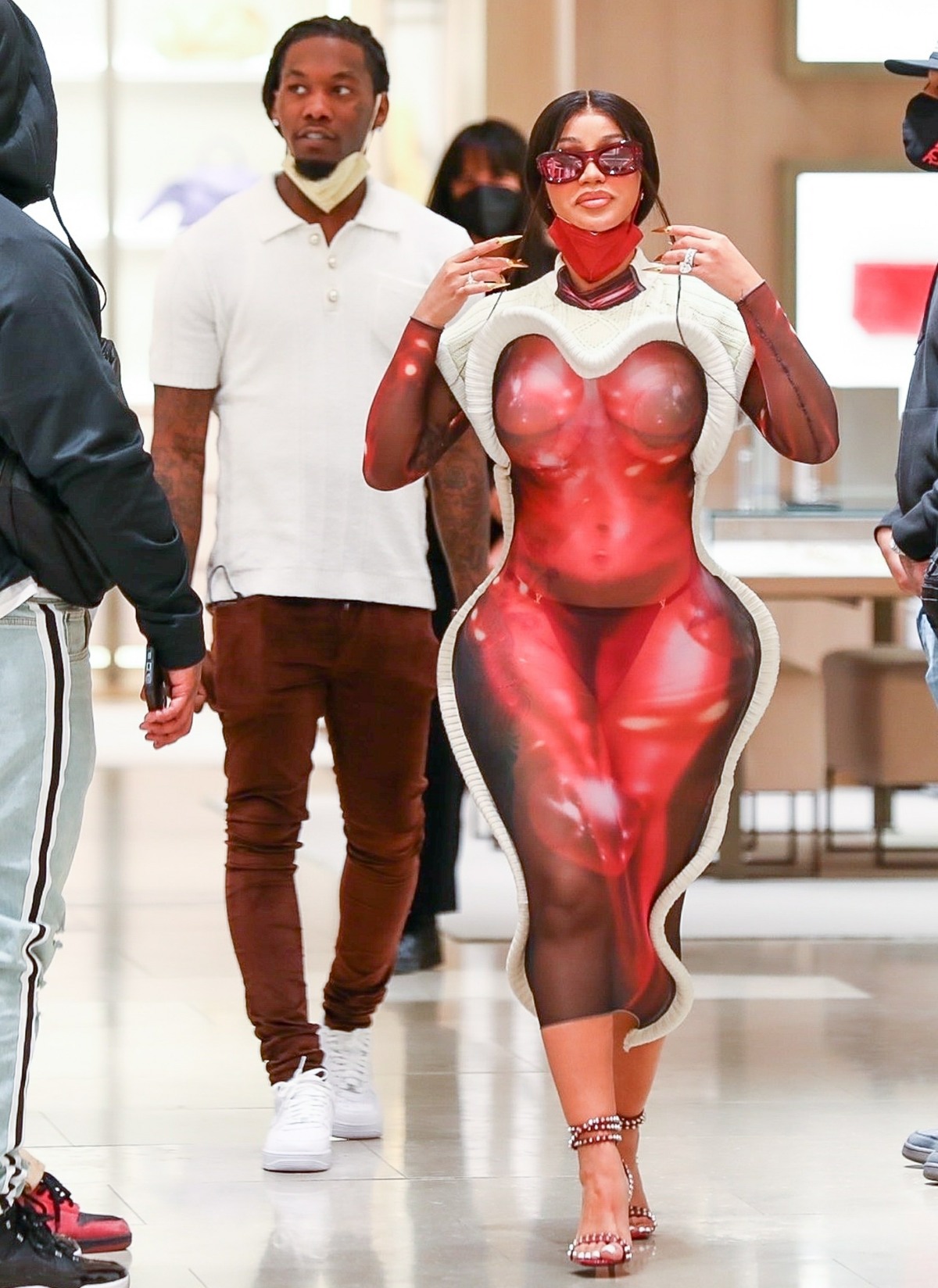 Cardi B and Offset are currently in LA, not Atlanta. I wonder about their travels – I feel like they've spent so much time in New York, LA and Atlanta over the past year, and they've failed to social distance everywhere they've landed. They went shopping at Bottega Veneta in Beverly Hills over the weekend, perhaps to pick up some fine leather goods. There was some mask drama – Cardi wore her mask as she entered the shop and for a time in the shop, but she pulled it down at one point, perhaps because she wanted the paparazzi to know it was her. Cardi, don't do that!
But the real story here is Cardi's insane optical illusion dress. The dress is by Pierre-Louis Auvray. If you look at the construction, it makes no sense – the sweater "shrug" is built into the dress and your eye is supposed to be fooled into wondering if the dress is transparent. It's not? But it is eye catching. She paired the dress with YSL heels. People were so surprised to see her that regular people were stopping to take photos of her.
Cardi also tweeted about missing the inauguration because she had a dentist's appointment, which is funny. People are like "haha you should have performed WAP at the inaugural" but honestly, Cardi interviewed President Biden during the campaign and she did a lot of GOTV work, I'm a little bit surprised that the Biden people didn't reach out to her to at least speak at that virtual inaugural ball. She also tweeted some stuff about how glad she is that Trump is gone, etc.
Ugh I was supposed to perform wap at the inauguration today but I had a dentist appointment 😓😓….maybe next time .

— iamcardib (@iamcardib) January 21, 2021
How they trying to impeach Biden already ? He hasn't even taken a shit at the White House yet .This just shows me how delusional and dumb people can be.🙄🙄🙄🙄

— iamcardib (@iamcardib) January 22, 2021
I pray we don't go back to that .I can only imagine how other people felt around America and the world .It was just the worst.

— iamcardib (@iamcardib) January 24, 2021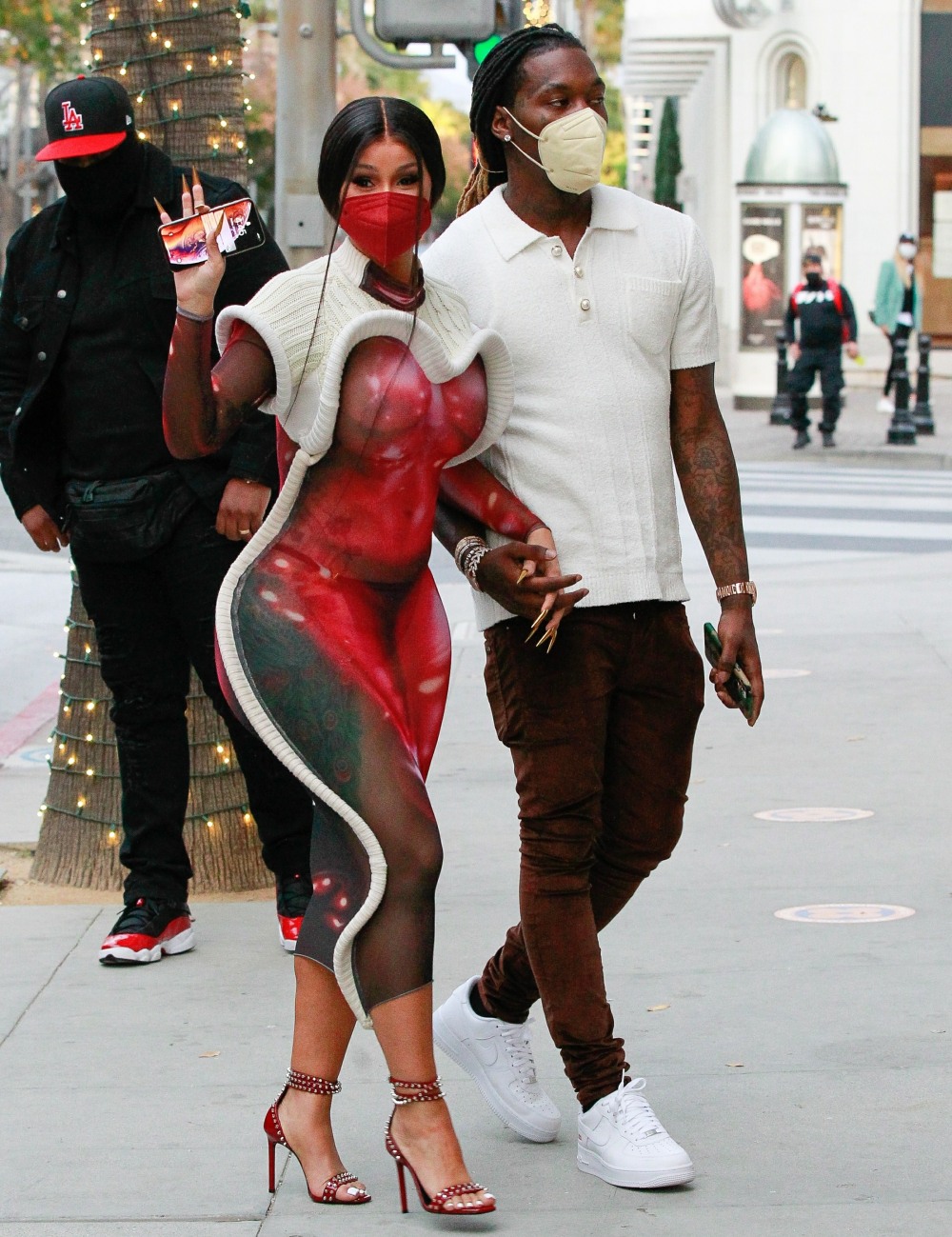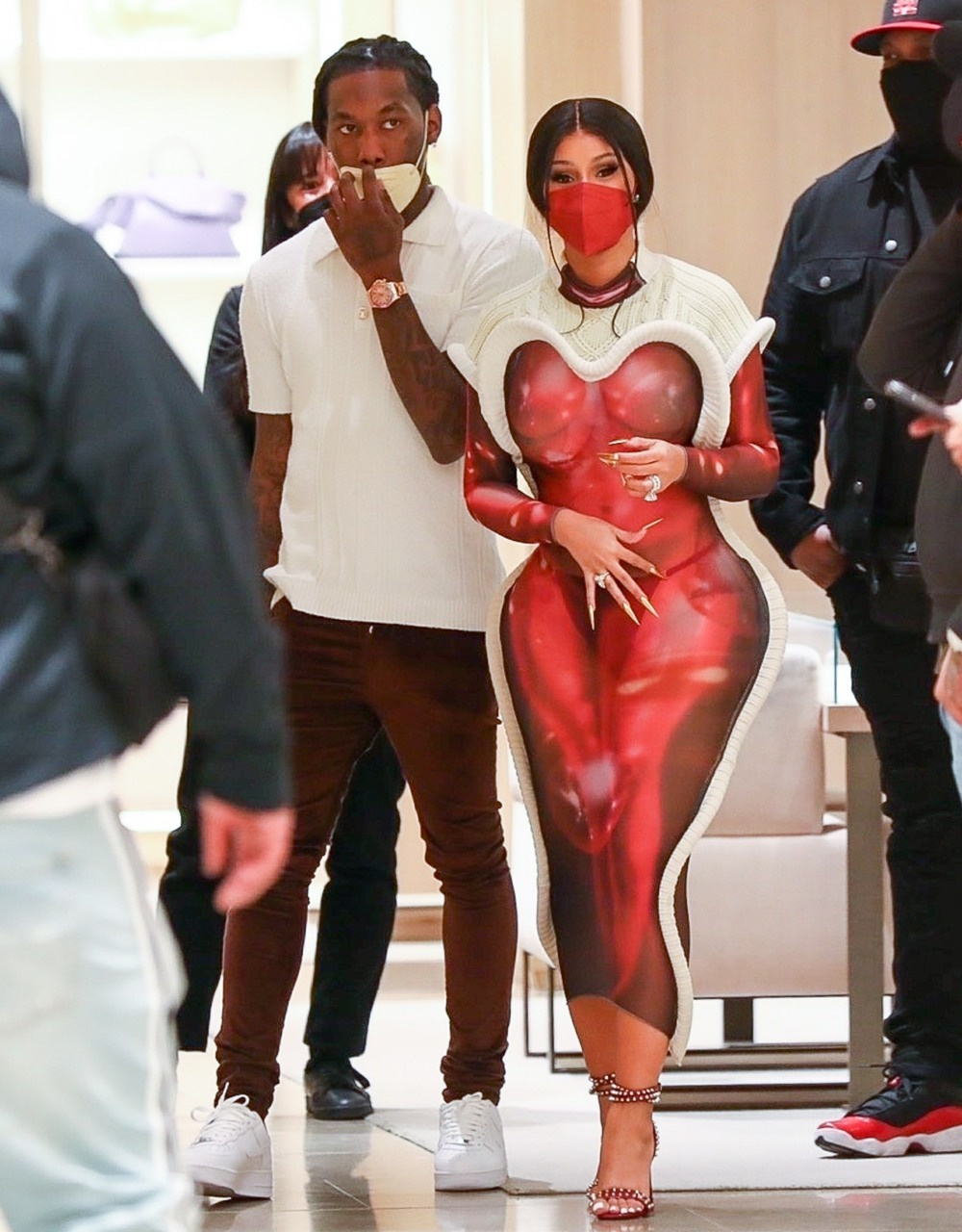 Photos courtesy of Backgrid.