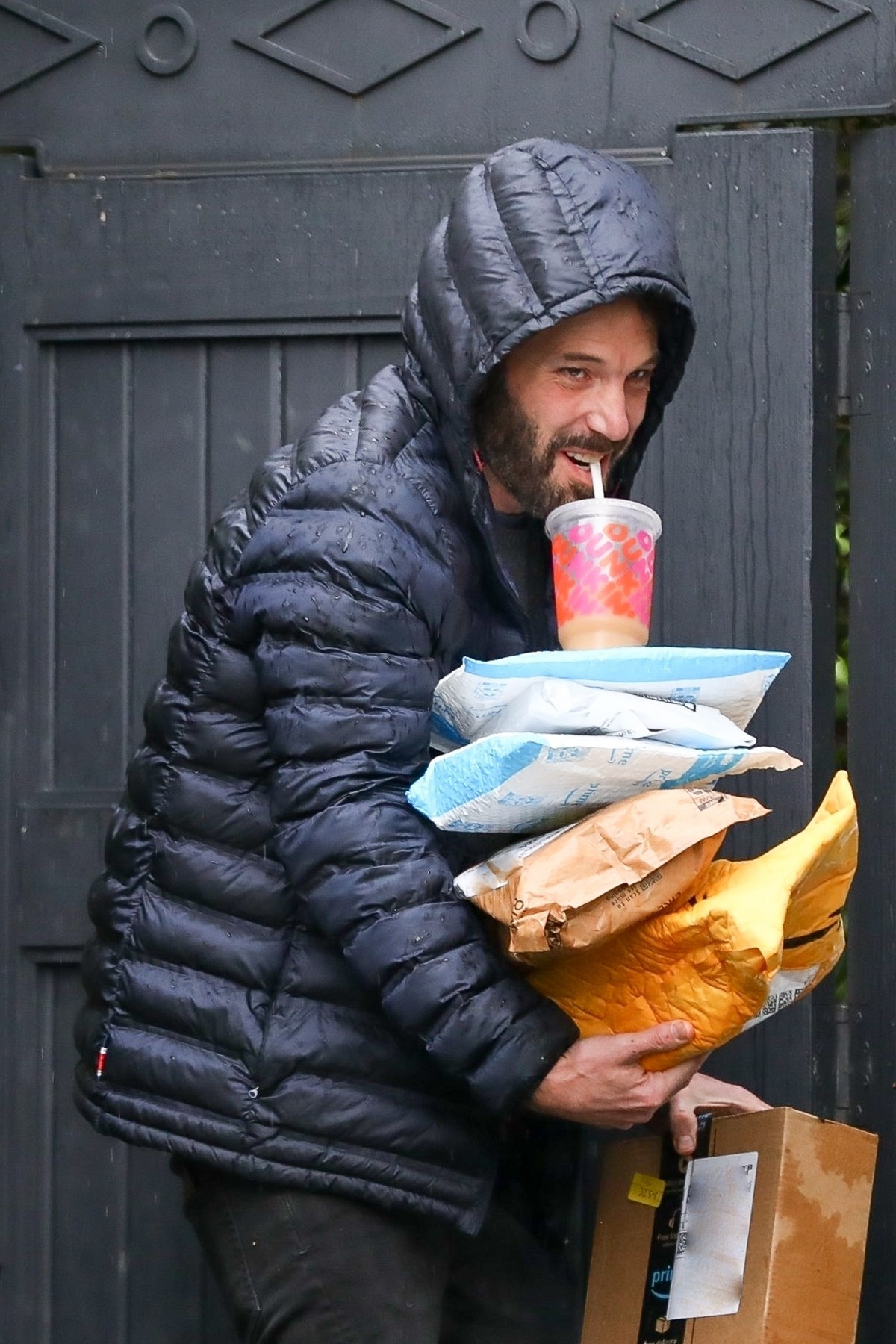 Above is the latest photo of Ben Affleck, picking up packages and Dunkin' delivery while smiling for the paps. These aren't exclusive photos which is why we have access to them. That means multiple photographers were there. For someone who doesn't want to be famous, he sure knows how to ham it up. However I've known dudes who are incapable of making two trips. (My ex). Ben must also know that the photos of him picking up deliveries often go viral. So Ben is playing it up, or maybe he's just having a good day and the paps happened to be there. He can't stand it when we talk about him. That's why his people had to give sourced updates on his breakup with Ana de Armas to all the major outlets. Here are stories we haven't covered yet.
They started having problems in the fall
"They took time apart, but found a way to get back together," the source said. "After spending the [December] holidays apart they both agreed that moving on was for the best."

The insider added that Affleck and de Armas "are both very busy with their careers," adding, "The quarantine period was unique because they had down time and really got to know each other spending time at home. Once things started opening back up and work picked up, things started to change. Ana decided she doesn't want to live in L.A. She didn't want to be tied down. Their lifestyles are very different and they are in different places."

Affleck and de Armas' breakup, the source said, is "disappointing" and it "has been hard to let it go because they had a great year together and fell hard."

"Ben has been seeing the kids and doing all of the same stuff they have always done," the insider said, "That chapter has closed and now they are all moving ahead to the next one."

"They are a source of great joy for him," the person said. "He's working on maintaining his mental well-being and co-parenting with Jen."
– From E!

---

They still talk
"Ben and Ana's friendship has not ended," a source close to the pair tells PEOPLE in this week's issue. "They still talk regularly…"

Affleck will soon trade in L.A. for the east coast, though, when he heads to Massachusetts to shoot the George Clooney-directed Amazon film The Tender Bar.

"George really wanted to work with Ben on this adaptation," a production source says of the film based on Pulitzer Prize-winner J. R. Moehringer's 2005 memoir. "Everyone is excited to have Ben onboard. He seems perfect for the role." – From People

---

"The quarantine was unique because they had downtime and ­really got to know each other spending time at home," a source who knows Affleck and de Armas told The Post. "But once work picked up, things started to change."

For de Armas, LA is only a place for work. She owns a house in Cuba, where her family still lives and considers that her home, according to friends.

"She's here for work reasons; like all actors, she lives wherever work takes her," said one de Armas pal.

"Ana decided she doesn't want to live in LA and Ben wants to be close to his family," said the source who knows both stars, of Affleck's three young children with ex Jennifer Garner. "His priority is to be rooted in LA. They are in different places [in their lives]…"

But insiders also say that, despite his past substance-issues, Affleck is a devoted, involved father.

They also say that Garner, who is described as a fiercely protective mom, approved of de Armas, as she seemed to keep Affleck on an even keel.

"They had a really solid relationship and are truly upset to have come to a place where they need to break up," the source said. "There is a lot of love there. They were real­ly good for each other and I think that will carry into a friendship." – From Page Six
[From E!, People and Page Six]
If you read the E! story closely, they state that their source spoke to them on Tuesday, January 19th and Wednesday, January 20th. Plus both Page Six and E! bill their stories as exclusives. They wouldn't be able to do that if Ben Affleck's side was giving the same damn quotes to both outlets. Ben's PR team words things a little differently to get more mileage. As I always say, we get so many updates on Ben's relationship status for someone who hates attention. Also we talked about this on the podcast this week. That's at minute 21!
Ben has a new interview with Sacha Baron Cohen for Variety's podcast. They're getting the most press for the ribbing they gave each other about their full frontal scenes. Interesting that Ben bookended his breakup announcement with podcast interviews with prestigious outlets.
Also Ben was cracking out. This is for you Rhiannon!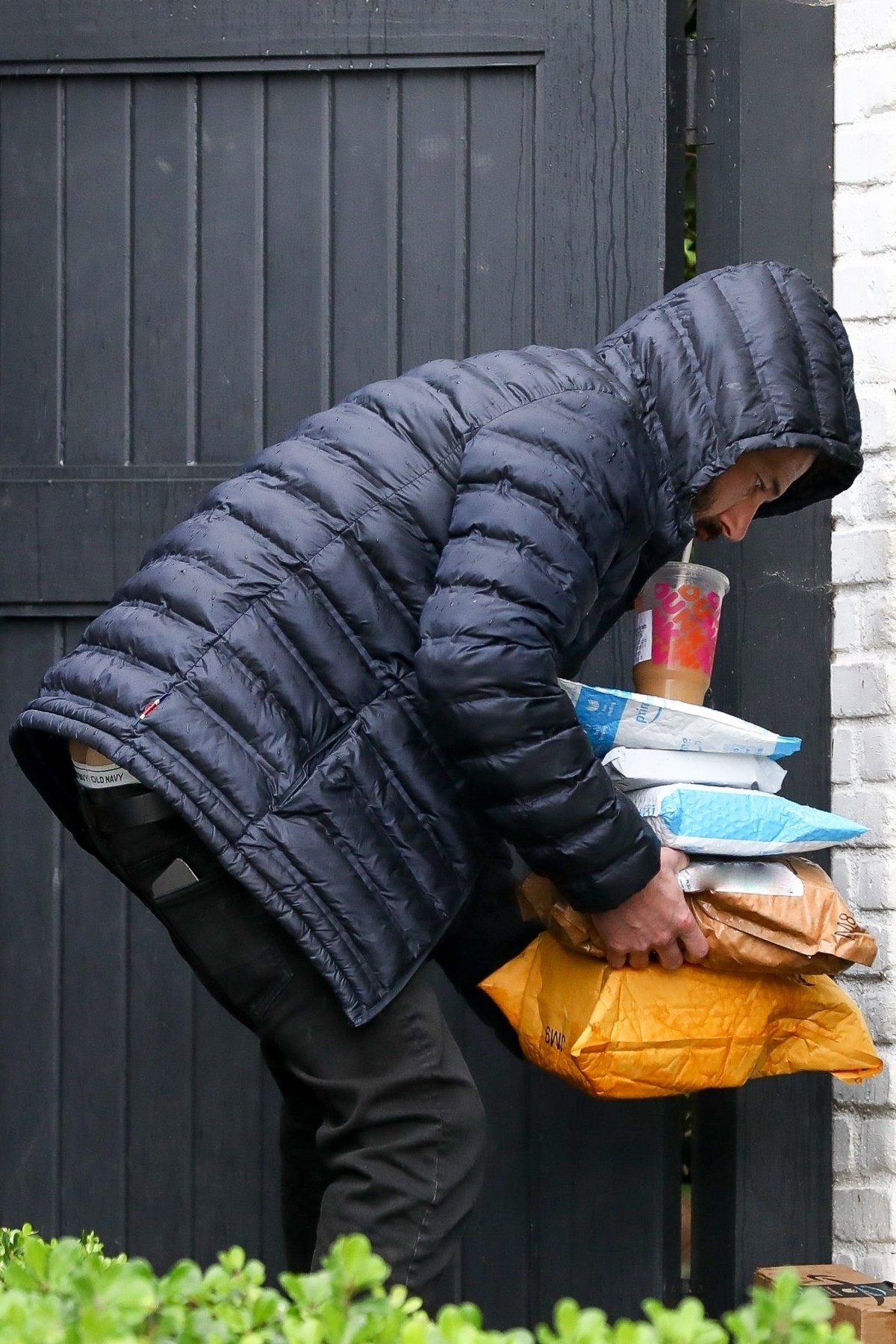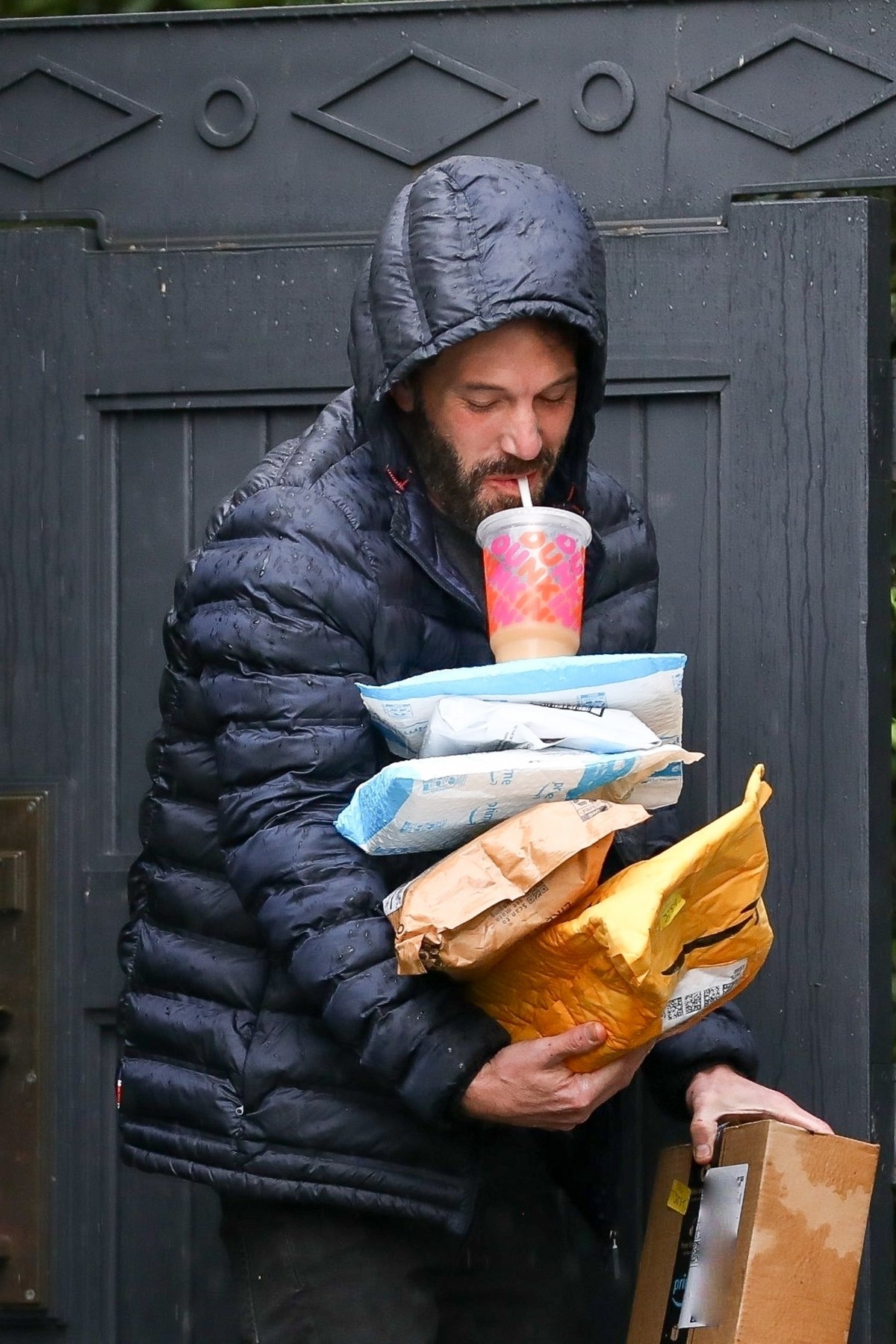 photos credit: Backgrid