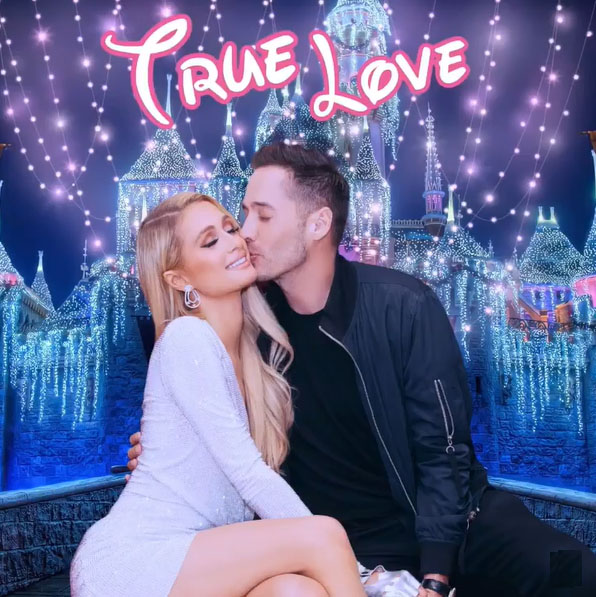 Paris Hilton and boyfriend Carter Reum are going strong over a year after we found out they were together. So strong, the couple is looking to take the next step in the relationship. But not the one we were expecting. According to Paris, the couple is currently undergoing in-vitro fertilization to have a baby. Paris, who has been taking advice from renewed gal-pal Kim Kardashian, froze her eggs and is ready to fulfill her dream of becoming a mom. Because to Paris, having kids is "the meaning of life."
Taking a huge step! Paris Hilton confirmed that she is undergoing in vitro fertilization with boyfriend Carter Reum — and they have Kim Kardashian to thank.

"We talk about [planning a wedding] all the time and planning our baby's names and all of that," the businesswoman, 39, said on "The Trend Reporter with Mara" podcast on Tuesday, January 26. "So, I'm really excited to just move on for the next step of my life and finally just have, like, a real life. I really do believe that having a family and having children is the meaning of life. I haven't got to experience that yet because I don't feel that anyone really deserved that love from me and now I've finally found the person who does, so I cannot wait for that next step."

The Simple Life alum added, "We have been doing the IVF, so I can pick twins if I like. Kim is actually the one who told me about that. I didn't even know anything about it."

In January 2020, Us Weekly confirmed that Hilton was dating the 39-year-old M13 Ventures founder. At the time, a source told Us that the duo were "extremely serious" and that an engagement "could happen very quickly."

A source told Us exclusively in August 2020 that Hilton was "definitely trying" to get pregnant and is ready to "start a family," and the heiress said in an interview that same month that Kardashian "inspired" her to freeze her eggs.

"I think every woman should do it because you can really control it and not have that 'Oh, my God, I need to get married' [mindset]," the "Stars Are Blind" singer told Britain's Sunday Times. "I'm obsessed with dressing them up. I want … twins, because then you get [a girl and a boy] at once."

During a "Lady Gang" podcast appearance the following month, Hilton teased what she wants to name her future children. "I have baby London, which is the girl, and I'm trying to figure out a name for the boy," she explained at the time, noting that she doesn't "want a theme of cities" for her babies' monikers.
To be fair to Paris, she has been talking about wanting kids for a very long time. However, if her true reasoning for wanting a baby is because she believes, "that having a family and having children is the meaning of life," that's a bit concerning. Attaching that much importance to anything is red flag for anybody. Especially if, in her next breath, she gives the reasons of wanting kids to dress them up and because she's picked out names. I remember when Paris appeared in the documentary The American Meme and talked about giving her phone number out to her fans whom she called her "Little Hiltons." She spoke of them as if they were her children, watching them "grow up" and how they "just genuinely love me." She claimed to speak to these fans every single day because of the validation they gave her.
Paris is 39. She's wanted kids forever and Carter seems like a decent enough guy. The scenario makes sense. I hope things work out for her the way she has them planned. But that's just it, babies rarely follow the plans we make for them.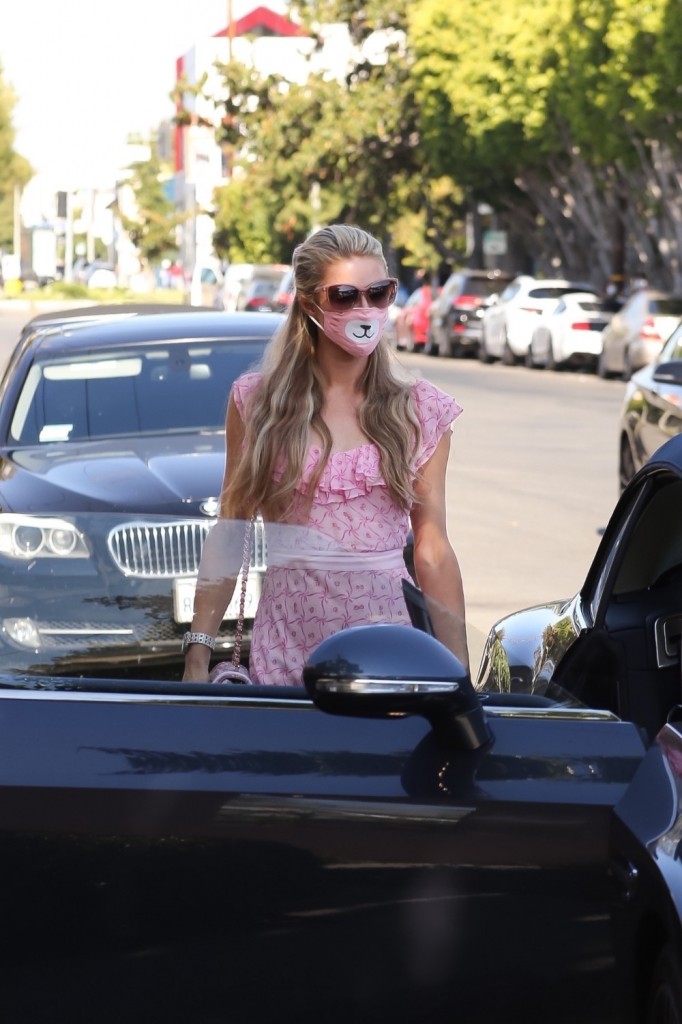 Photo credit:Getty Images, Backgrid and via Instagram